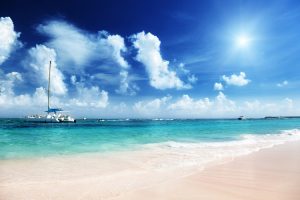 Here's our latest interview with a millionaire as we seek to learn from those who have grown their wealth to high heights.
If you'd like to be considered for an interview, drop me a note and we can chat about specifics.
My questions are in bold italics and her responses follow in black.
Let's get started…
OVERVIEW
How old are you (and spouse if applicable, plus how long you've been married)?
I am 42 and a long-time divorcee/mom.
Do you have kids/family (if so, how old are they)?
I have 1 child, a daughter who is 15.
What area of the country do you live in (and urban or rural)?
I live in the Bay Area metropolitan.
What is your current net worth?
$2.65M
What are the main assets that make up your net worth (stocks, real estate, business, home, retirement accounts, etc.) and any debt that offsets part of these?
Investment account: ~$1.7M
Deferred Compensation: ~$500K
401K: ~$275K
529: ~$63K
IRA: ~$5K
Roth IRA: ~$20K
Jewelry/Household: ~$7K
Cash: ~100K
I also have another ~$950K+ in unvested restricted stock that vests over the next ~3 years.
My only liability is my auto lease which expires in 2 months.
I paid off my undergraduate school loans in my 20s, ahead of the 10-year repayment plan I had signed up for (one of the few smart money moves I made when I was young). And I paid off my graduate school loans as a lump sum 3 months after completing my degree.
I also recently sold my home.
EARN
What is your job?
Biotech — I work on the commercial side of the business.
What is your annual income?
~$415K base/bonus
In addition, I receive stock grants that vest at a rate of ~$400K+ annually
Tell us about your income performance over time. What was the starting salary of your first job and how did it grow from there?
I have been in the same industry my entire career, with more than half of my career in sales or sales management.
I started at ~$40K out of college, in a sales role. I was making $100K+ and in sales management by 26. And then I was earning $250K+ by 34.
Now almost 20 years after entering the professional work force I am earning (in base/bonus) 10x my starting compensation plus my equity compensation which essentially doubles my total compensation every year. I have been blessed, especially considering I am single income with no additional assistance/support.
I recently looked up my salary history on the Social Security Administration website. In 18 years of work I have earned a pinch over $6.5M in total compensation. 18% of those dollars were earned in my first 10 years of professional work and 81% of those dollars were earned in the last 8 years of my professional work.
I have bigger expectations for the last 3-8 years of professional work but also wouldn't be overly disappointed if my total compensation stayed flat.
What tips do you have for others who want to grow their income?
I say go hard when you are young and have endless energy; put in the hours and make sacrifices early. Chase your career like nobody's business.
In business, breadth and depth are both good strategies but there is some value to building a strong cross-functional/cross-experiential resume in my opinion.
Be willing to pick up and relocate for opportunities to grow your career; this gives you a competitive advantage versus other candidates. I have learned you can settle down later once "you've made it" by your standards as there will come a point will you no longer be willing to move for a company and that point is usually when you are in the zone of your number or your kid's school becomes a decision maker.
I also believe great financial value can come from choosing to work in a high-paying industries. I also think sales careers can be highly lucrative in terms of one being able to influence their variable income (merit compensation and bonuses).
And finally, I wholeheartedly believe in working for companies that offer equity as a part of the total compensation as that choice can make you wealthy over time; as I stated, I literally double and have up to tripled by base and bonus compensation, every year through equity.
What's your work-life balance look like?
My friends and family would tell you it is not good…but it's all relative to their own point of reference. Relative to my past when I was at work in the 5 am hour and not done working until 9 pm…and then worked all weekend…I have improved greatly.
I would tell you no dollar I make comes easy…but it is worth it to me because I will be retiring at 50, if not before.
By personal choice, my work life balance has improved dramatically over the last couple years. I do not travel at all for work and say "no" to almost any request to travel for a meeting, etc. And I generally do not work evenings expect maybe 1-2 evenings a week for a couple hours. I also generally no longer work at all on weekends. Where they get me is I am in the office by 7 and leave around 6 each day.
I believe the more money I have accumulated, the more free I have begun to feel and the less sacrifices I have been willing to make. Money and freedom are funny in that way. I feel much more in control of my work life balance today than in the past.
I also vacation very frequently. I spend no less than 5 days a quarter at the beach — in the Caribbean, Hawaii or Mexico. I'd like to vacation every 2 months truth be told! Regardless, by my definition, I am "living" more than most people. The 85 days in between each vacation are the toughest! 🙂
Do you have any sources of income besides your career? If so, can you list them, give us a feel for how much you earn with each, and offer some insight into how you developed them?
No. I am well compensated and it feels that most anything I would want to or could do doesn't calculate out as being worth my time relative to what I am used to being paid.
And honestly I am not too inspired to work much more than I do already. As I mentioned, I am finding that I am running out of energy for work (and hence why going hard when you are young is best).
The idea of a "side hustle" has not won me over yet. Until I have capacity to take on more or can come up with a hustle that brings in significant income I am just not that interested. If I could identify one where I could make substantive or meaningful income, I may be more enticed. I am certainly open to ideas that could create sustainable income after retirement.
SAVE
What is your annual spending?
I spend ~$150K annually, maybe a little less but definitely not more.
What are the main categories (expenses) this spending breaks into?
My annual expenses (outside of payroll taxes) are as follows:
My #1 expense is SAVINGS. Annually, I save ~$400K+ in equity (less taxes) and then ~$198K from other compensation including $18,500 in 401K (and $10K in matching), $21,500 in ESPP, 28% of my base in Deferred Comp and 75% of bonus in deferred compensation.
All-in-all I save ~ 70% of my total compensation each year. As a female single parent earner with no assistance, I could not be more proud of my discipline around ensuring my and my child's future.
Other annual expenses after Savings:
Rent ~$60K (I live in California! I love it as much as I hate it for all the reasons you can assume!)
General cost of living expenses such as utilities, car note/gas, insurance, discretionary spend, etc. $70K
Vacation $20K
Additional Taxes due Fed/State each year ~20K+ (comes out of my portfolio)
Financial Advisor/Wealth Management fees $20K (comes out of my portfolio)
Do you have a budget? If so, how do you implement it?
I do not follow a budget. I do have the Mint and Personal Capital
apps which call me out when my expenses are unusually high, so they keep me alert.
I feel I am living so tight and conservative already I cannot further punish myself with a detailed budget (even though I do know what I spend on every main expense category per month).
My main money management mechanism is to pay myself first, so ALL of my savings is done (put to the side and invested) BEFORE my money hits my account…this means I can only spend what is left.
So essentially my budget management is to spend only what I have (and simultaneously) avoid credit cards. I tend to only get behind on my credit card 1-2x a year otherwise I pay my balance off monthly.
What percentage of your gross income do you save and how has that changed over time?
From age 23-33 I saved some amount diligently in my 401K (but did not necessarily max it out), and then over and over again would take out 401K loans for big expenses; essentially I was never able to accumulate a healthy principle. I literally had $0 in savings at age 33.
From age 34 onward I have been maxing out my 401K, maxing out my ESPP options, saving my employer stock and pushing up my savings each year into a mix of taxable and non-taxable accounts.
When I became eligible to participate in my employer's deferred compensation plan that helped me further expedite my savings and minimize my taxes. For the last 3 years I have gradually pushed up my savings from 60- 72% of my total compensation. And I have accumulated my entire net worth in the most recent 8.5 years.
The power of savings, investing and compounding is unreal.
What is your favorite thing to spend money on/your secret splurge?
Vacation is my big splurge. I take a vacation every 3 months and I like to stay at really nice hotels across the Mexico, Caribbean and Hawaii islands. I refuse to short myself on vacation time or accommodations.
Beyond this, my secret splurge… is that I truly enjoy pushing more and more to savings each year; watching my money stack up and grow so quickly is so motivating and really keeps me inspired to keep stacking cash and living paycheck to paycheck.
INVEST
What is your investment philosophy/plan?
I follow JL Collins and the Bogleheads and would like to get there on self-implementing their simple investment philosophies…but the truth is I currently outsource the management of my portfolio simply because I do not yet feel equipped. I made the decision to outsource once I realized I had accumulated $1M in savings (it just seemed bigger than me and my random choices at that point).
The drivers of my decision were as follows:
Time
The management of my equity (RSU, ESPPs, options, etc.) and when to hold or sell is something I prefer have professional advisory for
Strategic tax minimization advisory is important to me as a high earner and I get that from outsourcing
I also leverage outsourcing to ensure I am deploying all of my savings into appropriate venues as I plan to retire early and need to ensure my money strategically deployed to get me through each decade, i.e. taxable and non-taxable venues
Finally, as my portfolio grows larger I just feel more comfortable with an educated professional overseeing it vs myself
My wealth management firm had me at a 60/40 allocation for the first couple years but I insisted we move to a 75/25 allocation last year so I could reap better returns. They drive my portfolio overall but I am a very engaged passenger seat driver who at times is directive with them on what I want based on what I learn and believe. I have a call with my money management team at least every quarter and sometimes more frequently; they are "on-call" for any and every issue/question or any analysis I want. The truly appreciate their level of service and it is hard to walk away from this.
My firm charges 1% on the first $1M, 0.75% on the next $1-2M and 0.5% on $2M+…so they are more efficient as my money grows (though still expensive when I look at what I am paying annually). At the end of the day, I think I'd lose more self-managing than they are costing me, so that is how I justify this strategy and expense.
What has been your best investment?
I wish I could brag here about my investments in Amazon or Facebook or some other tech winner…but I have never bought individual stocks.
I assume I'd say I have had my best luck in selling primary residence real estate. I have owned many homes and at least 3 of them I have done really, really well within a very short amount of time (+50K-200K in 24 months). The idea that you shouldn't buy a house unless you are going to hold it for 5+ years is simply not true for me. I have made great money on homes that I have held well less than 5 years each. These large chunks of money from real estate sales are my best investment.
Beyond this, my best investment has been just having had the opportunity to earn equity from my employer; it is like free money that has doubled to tripled my income every year which has expedited my wealth accumulation.
What has been your worst investment?
My worst investment has been leasing cars multiple times in my adult life. My current lease is about to end and I am finally about to buy my first used car, at 42; I look forward to not having a car payment after this. I could have paid for 2+ cars outright by now with all of the money I have wasted on leases.
Another funny bad investment was when I paid my MBA school loans off as a lump sum and thought I was doing good. They were private loans at 6-7% and totaled about $60K with a really high monthly payment so paying them off in short order after I completed my program felt great! The truth is I sold some of my employer stock to pay the balance of the bill off and then my stock value tripled over the next year or so, so really I lost big (to the tune of 120K!) paying off my school loans! But who would have predicted that?! Only in hindsight can I say that paying off my schools loans, when I did, was a bad investment.
What's been your overall return?
Well again, from ages 23-37, I was randomly selecting investments (eeny, meeny, miny, mo…) and not paying much attention to my returns outside of quarter to quarter when statements would arrive.
It wasn't until I randomly and surprisedly reached $1M in savings that I truly decided it made sense to pay attention. At that point I hired a professional and I have been with them 3+ years now. So only since I have been with them have I been paying attention to my annual returns.
Last year was my best year (since I have been paying attention) at 14% overall. I realize many people made closer to 20% + in 2017 but wealth preservation is as important as wealth accumulation to me and thus my portfolio is a bit more conservative than many other people I assume; I also have a low risk tolerance with money as I do not come from it. 20%+ returns would have been much more exciting but managing risk is a big priority for me so I am fine with what I earned.
I was particularly shocked to see that my money made $253K last year of which $56K was from dividends across my portfolio. If I can "earn this while I sleep" each year then this is a win in my eyes! As my principle grows my interest and dividend earnings will only get bigger. I can actually see that in the future my investments will be able to fully replace my base and bonus compensation which is potentially very exciting!
How often do you monitor/review your portfolio?
I am overly engaged now and check my portfolio and the market every/other day. This was very fun in 2017 and much less fun in 2018. I also use Mint and Personal Capital
as inputs to update my Net Worth (Wealth+) app weekly. This type of close oversight keeps me very engaged in my expenses and accumulation and thus keeps me from being frivolous with my money.
Importantly I also do quarterly reviews with my wealth management team where we look at my portfolio performance, returns, rebalancing opportunities, expenses, fees, etc. and talk about ways to further optimize my portfolio and maximize my returns. I also send them questions in between reviews if I need immediate responses, insight or analysis to make time sensitive decisions. Less urgent requests are responded to in my quarterly reviews.
NET WORTH
How did you accumulate your net worth?
I am in a high paying industry and have had a strong career trajectory which has allowed me to propel my earnings over time significantly. As mentioned I am making 10x what I started out at coming out of college if you include base/bonus and 20x what I started out at if you include base, bonus and equity.
I accumulated my net worth, beginning at age 34 through very aggressive savings of my total compensation and through employer stock (which is awarded based on high performance). Big picture- I have been lucky (right place, right time), blessed (thank you!) and disciplined in my finances….and these I attribute my net worth accumulation.
What road bumps did you face along the way to becoming a millionaire and how did you handle them?
I have mentioned many of my bumps already.
Being downsized once in my career was probably the most notable. That moment in time taught me that I never wanted to be caught without enough emergency savings again. I do not buy the have 3-6 months money on hand guidance; I say everyone needs enough money to cover 1 year of expenses on-hand for emergencies. Being out of work can literally set you back for years if you don't have enough cash to float yourself. My response is best seen in my savings rate today and in how I ensure my taxable and non-taxable accounts are leveraged to ensure liquidity as needed.
The other bumps are the market volatility that have affected my portfolio that drive me crazy…luckily I am here for the ride and trust that the volatility is necessary to get to the desired end game. Many times I have seen my portfolio lose 100K in a day and then it takes me 4-6 weeks or more to get back to that original point.
Watching my portfolio get back to a previous high point is like watching the scale — but flipped. I can gain 20 pounds in a month and it takes me 3-4 months to lose it. With my portfolio, I can hit a high and then a huge drop comes…and then I have to contribute and contribute and contribute and wait for the market to come back just to get back to a previous high point. That is so emotionally and mentally frustrating. Luckily all of my reading in the FI/FIRE community has taught me to 1- buy on sale, 2- ride the waves out, 3- don't ever jump off of a roller coaster and 4- it is never the peak!
What are you currently doing to maintain/grow your net worth?
As mentioned, my goal is equal parts wealth preservation and wealth accumulation as I want to retire within 3-8 years (TBD) so both are important to achieving that goal.
Allocations: I have leveraged bonds as a minority % of my portfolio to ensure maintenance/protection of my net worth. As a percent of my portfolio they have ranged from 40% which I felt was too high to 25% now which feels more right; this still gives us room to buy into equities if the market dips. For growth I stay heavily allocated toward equities which have ranged from 60% to now 75% in ETFs.
To grow my net worth, I continue to push my savings rate, and thus the amount I am investing, each year. And though it is getting difficult now to save much more than I do, what I do do is push up my savings at the rate of my raise, i.e. last year I got 6% so I raised my savings by 6%.
Beyond this, I monitor my investments to ensure proper diversity and balance in my portfolio- so I can reap the benefits of the upside of any sector- and also protect myself on the downside. I advise my wealth management team when things look off for me (the guidance on the PC app helps me monitor this). I also have them share all expenses with me so I can advise on if/when they are not investing my dollars as efficiently as I'd like.
Do you have a target net worth you are trying to attain?
$7M is my magic number; I'd like to hit it by 50. I believe this is almost do-able with my savings rate and time window (I might fall just short though). Of course a market turn could flip my whole plan upside down.
In the short term, I plan to hit 3.1M by Q1 19 through aggressive savings, portfolio earnings and stock vestings. Crossing $3M feels like a good milestone for me. Once I hit that I feel like it's all about letting time doing its' thing at that point. For sure I will hit 5-6M by 50 which ae still comfortable numbers in my book.
In my case age is a more important number than my financial number. At 50, I am done no matter what is in my bank account. That is my promise to myself.
How old were you when you made your first million and have you had any significant behavior shifts since then?
I hit my first million at 38, after starting at $0 at age 33 (because I was blowing every dollar until then). Hitting it was unexpected and seems unbelievable to me…a blessing for sure. I sure wish I had started saving intently 10 years earlier as I'd be done working by now.
The sad thing about hitting my 1st million was that I really didn't celebrate it… I was more so shocked and worried about losing it and got busy trying to find someone to manage it. Same thing with the 2nd million…I just sort of missed it being heads down busy with earning and saving. I WILL celebrate when I hit $3M!!!
The main behavior change once I hit the number was that saving more became easier. It is JUST like weight loss…when you have lost 20 pounds you are motivated to get to 40 pounds, but when you have only lost 2 pounds it hard and less motivating to keep going because the goal seems so far away. Same thing with money. When you have 100K it feels like you will never get to 1M. But when you get to 1M you can see that you can easily get to 2M with a little extra effort.
I hit 1M at 38 and then 2M at 40/41 and then I will hit 3M at/by 43…and so on…to 5M/6M/7M and beyond. It is certainly easier to stay diligent when you can predict and project out the fruition of goals.
If you could rewind to when you first started out, what would you do differently?
From age 23-33 I did save diligently in my 401K (but did not necessarily max it out) and then would take out 401K loans for big expenses or to pay off bills; essentially I was never able to accumulate any substantive principle. Those early withdrawal or loan penalties seemed like nothing at the time.
It was such a miss to not understand savings and compounding early on. Time is the most important thing in the context of money and I lost or blew 10 years of time and money. I can only imagine what good financial shape I'd be in if I had used those 10 years wisely.
I'd also avoid credit cards- and cash advances and high interest rates, etc. like the plague if I could go back; they really drug me down and kept me down for longer than I should have let them. I clearly had spending and discipline issues as I always made good money and for some reason it was never enough. Now I only use credit cards for big purchases so I can get my points and then I pay the balance off pretty much immediately.
What money mistakes have you made along the way that others can learn from?
I always made a good income when I was younger but also always struggled with overleveraging myself with credit. Paying off credit balances seemed like a continuous cycle for me in the first 10 years post-college. That definitely inhibited my ability to maximally save and invest.
Also again, not starting (saving and investing) earlier was a big fail. If I had just maxed out my 401K for the first 10 years and saved a little something outside of that I'd have another million dollars at a minimum. As they say…time waits for no one.
If you had to give advice to ESI Money readers about how to become wealthy, what would it be?
Well this site (which is my favorite PF site!) and those like it are a great start!
My recommendations:
Ask people how they did and are doing it…take notes and listen! I ask my tax guy every year…what are people with more money than me doing to manage their finances…what are they focused on to growth their wealth and protect their money? No matter what amount you have there are people doing better that you can learn from. Be curious! Ask questions! I personally carry the profiles for Millionaires 18 and 27 in my purse every day and I have a side by side analysis of what they did to get there vs what I am doing so I can clearly see my opportunities…these multi-millionaires are on pathways that I want to follow and I revisit their "how" vs "my how" frequently…and then I tweak and reengage in my plan because they motivate me!
Read-read-read and apply-apply-apply.
The best book I ever read…and the one I say follow is "The Richest Man in Babylon." And then "The Automatic Millionaire" is also a must read/must apply book. I am also a fan of "The Aspirational Advisor" and "The Simple Path to Wealth." Read these and then focus on application.
Start early-But if you missed that window…then start late!!! Automate your savings- save consistently- keep pushing up your savings rate- and invest, invest, invest. These to me are the secrets. Oh yes…and pick the right field…and then hustle…and hustle harder!
Teach your kids about money because if you don't, who will? There is no reason we should leave "life" to be our kid's teacher of money when we are so educated as a group; we MUST pass the education on. My daughter and I have very open discussion about money. She knows how much we have, how it will grow when the rule of 72 applies to it across time and how she is supposed to treat and manage the money when she has a family, i.e. contribute to it, live off a part of the interest and pass it on to her children.
FUTURE
What are your retirement plans?
I plan to retire somewhere between the age of 45 and 50 (the sooner the better!) but I probably won't feel comfortable leaving the workforce until I have ~$5M in the bank. I plan on relocating to Mexico or the Caribbean full time and will buy a family house that I can leave to my daughter and her future family. I have not decided what I will do in terms of work when I get there but I can promise you it won't be much. 🙂
For sure I will take the first year off to rest and rejuvenate and "figure the future out."
I plan to live off 4% of my interest/earnings annually so I can leave my daughter my entire continually growing principle. I assume with me spending $150K annually now I can get away with $125k annually in retirement especially considering I will not be giving away $60K in rent like I am in California. I almost have 25x my expenses saved so I am in the "window of freedom."
Are there any issues in retirement that concern you? If so, how are you planning to address them?
The cost of healthcare is my biggest concern. And being that I plan to leave the US, the quality of healthcare is my #2 concern. Beyond this — EVERYONE I know that has retired early is so happy so I think there are so many more things to look forward too than worry about.
MISCELLANEOUS
How did you learn about finances and at what age did it 'click'? Was it from family, books, forced to learn as wealth grew, etc.?
When I was growing up my mom and dad argued about money all the time; it is my most vivid childhood memory.
Without getting into all the details — I made strong connections between money and stress. And I carried this thinking on through my 20s.
My mom was an over-spender and lacked discipline. My dad had strong money management fundamentals but could not get anywhere because of my mom.
When I finally stumbled upon an accumulation of money, I was able to see money as power and control vs stress and as someone once called it, "freedom units." I have appreciated the opportunity to apply everything I ever heard my dad try to teach us about money. Oddly, what he was saying about money never clicked for me until I had some. I guess it has to do with things seeming impossible, until they are not.
Who inspired you to excel in life? Who are your heroes?
I learned so much from my dad; he would have been rich — if he had money. 🙂
I also had a fortunate opportunity out of college, to be hired by, work with and be mentored by 2 very independent women who talked about and advised me about wealth creation and management very frequently; they talked the talk and walked the walk.
They taught me about saving for a rainy day, being self-sufficient, and they showed me that women could be self-made millionaires with or without a man. Like my dad talking — I heard everything they said, I just didn't apply these things until years later. It is worth noting that to this day they both take great pride in my progress as they know they were a big part of it.
Do you give to charity? Why or why not? If you do, what percent of time/money do you give?
Yes, but I could and should do much more. What I give is minimal compared to what I bring in. As a single mom my #1 goal is ensuring my daughter's secure future so I put most everything around that objective first.
Do you plan to leave an inheritance for your heirs (how do you plan to distribute your wealth at your death)? What are your reasons behind this plan?
Absolutely. I plan to leave my daughter my entire principle. My goal is to live simple once I retire and leave her everything…the money and a family vacation house. The reality of coming from not much and passing on generational wealth is a huge life goal and top priority for me.
What I really want is for my daughter to have choices in life and wealth enables that. I desire for my sacrifices to be my daughter's and her family's freedom.
I also desire that the way I live be an example to her for how she should set up her children and that she then teach them the same.
As a woman and a member of an underrepresented and under-resourced community, I am thankful for the opportunity and carry the task of re-pathing my family onto a new trajectory. In return I expect my daughter to keep our family on an upward trajectory so that the generations ahead of us get a head start and do better than each generation before.