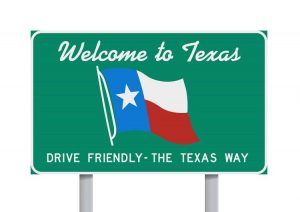 Here's our latest interview with a millionaire as we seek to learn from those who have grown their wealth to high heights.
If you'd like to be considered for an interview, drop me a note and we can chat about specifics.
My questions are in bold italics and his responses follow in black.
Let's get started…
OVERVIEW
How old are you (and spouse if applicable, plus how long you've been married)?
I am 47 and my wife is 45 and we have been married for coming up on 16 years.
I am very lucky to have a supportive wife that has been there every step of the way.
Do you have kids/family (if so, how old are they)?
Our son just turned 12 years old and our daughter will be 11 in August.
What area of the country do you live in (and urban or rural)?
We live in Texas in the suburbs of a larger city.
What is your current net worth?
Our current net worth is $8.42 Million.
What are the main assets that make up your net worth (stocks, real estate, business, home, retirement accounts, etc.) and any debt that offsets part of these?
We are currently debt free and our net worth is made up of the following:
House – $330,000 (Paid for in cash in 2006)
Three Cars – $90,000 (Each vehicle purchased new and paid for in cash) (Bluebook Value)
Cash – $201,000 (Try to keep 18-24 months of living expenses)
Taxable Investments – $6,255,000
IRA/401K Investments – $847,000
Defined Benefit Account – $671,000 (Great vehicle for small business owners to save a lot tax deferred)
Health Savings Account $26,000
We do not count the following in our Net Worth:
Charitable Trust – $103,000
529 Plans – $18,500
EARN
What is your job?
I am an independent technology consultant and have been working for myself since 2003.
My wife is a stay at home mom who was an elementary teacher prior to our kids being born. She now tells our friends she is retired, and most people think she is kidding. 🙂
What is your annual income?
My annual revenue fluctuates as it depends on the number of customers/projects I win (they typically last 6 months to 2 years) but has been between $487,000 and $1,087,000 over the past 10 years and has averaged $740,000 during that timeframe.
Most of my revenue turns into income as I work out of a home office or travel to visit clients (fully reimbursed) so my business expenses end up only being about 3% of revenue.
Tell us about your income performance over time. What was the starting salary of your first job and how did it grow from there?
I started working in the grocery business in 1992 after graduating with a Bachelor of Commerce (Business Degree) and was making $28,000.
After 18 months of being in a management training program I became an assistant store manager and got a raise to $35,000 with a lot of responsibility as had over 100 employees working for me.
I decided to move to the United States in 1996 (26 years old) as my family had relocated a few years back and thought there would be better career options and I was lucky to be a dual citizen of Canada and US. That said, the only jobs with a decent salary were in retail and I wanted a change, so I took an entry level job in a corporate office of a large grocery retailer for $28,000 so 4+ years into my career I was back to where I started salary-wise.
Over the next two years I got multiple promotions and was making $39,000 in mid 1998. I had worked very hard for many years out of college, yet that hard work was not translating into earnings as the grocery business is known to be lower paying and harder to rise through the ranks as a younger employee. I won't lie, I was starting to get discouraged when my big break came as I had a networking opportunity through my best friend to meet a colleague of his who was starting an information technology consulting firm and he wanted to hire a few people who could learn the technology.
The interview went well, and he ended up offering me a job for $60,000 USD on the spot and I was ecstatic. I was also pretty scared as I knew nothing about IT, had no computer background and the business area I was going to be working I had no domain expertise but was up for the challenge.
Let's just say the next 24 months were as hard as I have ever worked, and it turned out I was getting in on the ground floor of an exploding and hard to find skill set. I ended up going from making $39,000 in mid 1998 to $150,000 in 2000 so to call it a life changer would be an understatement and also was lucky enough to meet my wife during that time as well.
Two years later I decided to go into business for myself and shortly after was making 10X what had 5 years previous.
The neat thing in retrospect were the skills I had learned along the way in my slow-moving grocery career (and jobs before that) helped prepare me for when I had an opportunity to capitalize on it in a more lucrative career path. Plus, more than that appreciate and never take it for granted.
What tips do you have for others who want to grow their income?
Be Smart with Your Money – Save as much as you can, be frugal when it makes sense, research and negotiate the big-ticket items (car, house), spend thoughtfully and not emotionally, buy quality at the lowest prices and avoid impulse purchases. Some might find it interesting that I still call the Cable, Internet, Satellite Radio, Security every 6-12 months to get introductory type pricing (they all do it) for example or that I represented myself when I bought my last house to save 3% (buyer agent fee) but at the same time always try to pick up the check when we are out with friends/family. Being smart and being cheap are two completely different things in my book.
Work Hard – Work hard every day as there are no shortcuts, try to find something you enjoy (ideally a niche area), and never stop learning. I had many jobs prior to luckily falling into a technology career (with no IT background) and it was a sum of these previous jobs combined with a mindset of hard work, continuous learning, customer service, and trying to constantly improve that have be some of the cornerstones of my success.
Calculated Risk – Be willing to take calculated risk whether it be to ask for a deserving promotion, join a new company for a better opportunity or start your own business. I left a consulting firm making $150,000 + 15% bonus in late 2002 and people thought I was crazy. I won't lie, I was a little scared as well, but I had landed a contract for 6 months for roughly my yearly consulting salary, so I figured if it didn't work out I could always get my old job back. Obviously, it worked out better than I could have imagined but without taking the risk of working for myself it never would have happened, and many other doors would not have opened. I have been fortunate as my wife has always believed and supported me during these times 100%.
Read/Life Long Learner– When I was in my teens and early 20's I read 100's of business books on successful entrepreneurs and always came away with several great ideas many that have become core principles in my career. Each day for the past 20 years I have spent the first two hours of the morning reading about my industry, sports, personal finance and investments (would highly recommend avid web readers to consider an RSS Reader such as Feedly). Reading can be work, takes time and effort, but will save you even more time in the long run and investing in yourself is something that will always pay dividends as at the end of the day. The more you know about your field, career or industry, the more valuable you will become. I can't stress the importance having a mindset of being a life longer learner in whatever interests you.
Short/Long Term Goals – I am a big believer that having short term goals (i.e. saving, budgeting) and keeping track helps form a habit and that habit can be the foundation of ultimately hitting your long-term goals. On a side, there is nothing wrong with having big goals and dreams as often it can help create the opportunity for good luck to happen. When it does take advantage of it.
What's your work-life balance look like?
It is excellent today, as I travel only within the continental US, and am away from home about 30 nights a year with the rest of my work being out of my home office.
I get to see the kids every morning, am here when they get off the bus, get to go to every sport practice/event and see my wife all through-out the day (probably more than she would like). 🙂
I am a big believer that I am a lot more productive working from home and work extra hard to ensure my customers see that value given the trust and flexibility they are showing me.
I can really appreciate what I have now as it was not always that way, as from 1998 to 2013 I was a road warrior, travelled all over the US and stayed in hotels about 200-225 nights a year which was mandatory for the type of consulting career I had.
I had made a pledge when my kids were born that I would stop travelling as much when they were 5 years old and although it ultimately took a few years longer it was one of the best choices I ever made.
In retrospect there were major sacrifices that both myself and family paid over the years with all my travel and while I wouldn't take any of it back, as it set us up financially, I am very glad my wife and I came to the realization sooner rather than later. I don't miss frequent business travel at all!
Do you have any sources of income besides your career? If so, can you list them, give us a feel for how much you earn with each, and offer some insight into how you developed them?
We have no additional sources of income outside of my consulting career. That said, I do find it fascinating to read how many of people profiled in the Millionaire Interviews have rental income as an additional source of income and while I like the idea of considering that as an option down the road I would have to build up a lot of knowledge and expertise before I felt comfortable doing it.
SAVE
What is your annual spending?
We used to be aware of every dollar our household spent as it tracked and updated daily in Microsoft Money but when that offering was discontinued.
Over the past few years, I have focused more time on overall net-worth tracking which given the size of my fluctuating income and investment gains/losses a I found the spending portion was a smaller overall component even though I have all the information consolidate into Mint.
The great thing about this article is that it got me focused to see how we were spending and in 2017 it was roughly $132,000 which is higher than I was expecting. Looks like we might be back on a budget in 2018. 🙂
What are the main categories (expenses) this spending breaks into?
Food/Dinning/Household/Utilities/Misc – $59,000
Travel/Vacations – $20,000 (Multiple Family trips each year)
Healthcare – $18,000 and this is a scary one as has been going up 30% a year for high deductible insurance
Health/Fitness/Kids Sports – $15,000 (Golf Membership, Both Kids play Competitive Sports)
Entertainment – $10,000 (i.e. Sporting Events, Concerts, Kids Activities)
Cars/Insurance/Gas – $10,000
Pretty sure we could fairly easily cut 20%-30% from our spending, if we want to, as have definitely become looser with our spending over the past few years as our overall net worth has grown.
Do you have a budget? If so, how do you implement it?
We do not have a defined budget but definitely talk about any major purchases to ensure we are in agreement and we have keep our spending with a general range for the last several years.
What percentage of your gross income do you save and how has that changed over time?
We have saved about 75% of all our income (after taxes) over the past 10 years and probably 50% before that.
We have always lived below our means and as our income has increased we have put everything extra into our investments as well as avoided lifestyle creep.
What is your favorite thing to spend money on/your secret splurge?
Family travel, sport events and dining out would be the big three.
INVEST
What is your investment philosophy/plan?
I won a stock picking contest in high school and I am unfortunately living proof that it takes more than that to be a successful do-it-yourself investor. For many years my strategy to becoming a millionaire was to find investments that would be 100 baggers and put my life savings in it and to no surprise ended up with a bunch of poor performing stocks. I probably made every retail investor mistake over the years but definitely learned a lot (mostly the hard way) and that knowledge/experience really came in handy when it was time to pick an investment manager many years later.
I can still remember reading this article in 2009 "Trading with the Big Boys" and it really struck home that it was time for me to turn my investments over to an expert after many years of mediocre returns. I interviewed multiple financial managers, investment managers and in general was pretty disappointed with the overall quality in the marketplace as I knew enough to know what I was looking for.
I ultimately found an investment advisor in San Francisco that checked off all the boxes (value investor, deep research, investment approach, long/short, conservative, fee structure aligned with performance, younger in age) and with the appropriate background, education and certifications. He has managed all my accounts since 2010 via a self-directed structure and recently changed to a Limited Partnership (Hedge Fund) in 2017 due to a better overall long-term structure for his investors.
Currently all my investments, defined benefits and charitable trust dollars are invested in the LP. My mother in-law and several friends are also investors as well due to my recommendation.
What has been your best investment?
#1 – Finding a special woman to spend my life with and partner to raise our family together with. I am very lucky to have a supportive wife that has been there every step of the way.
#2 – Spending the time to find a top-notch investment professional that I trust to manage my portfolio. I am a big believer that trust is earned one day at a time and having someone you trust working to grow your investments is a great feeling and takes a lot of weight off my shoulders.
What has been your worst investment?
I spent many years thinking my only path to becoming a millionaire was via investing in long shots (aka Penny Stocks) or gambling (poker/blackjack) neither of which in retrospect I was as good at as I thought I was at the time.
All in all, my worst investments have been "Angel Investments" as have a few that turned into 100% loses and have this article saved "Just Say NO To Angel Investing" if I ever get the urge again (I won't).
What's been your overall return?
Over the past 10 years my net compounded returns after all costs/fees/profit sharing has been 11.2% vs the S&P500 over that time of 8.2%. I self-managed the first two years of that but the last 8 have been with an excellent investment manager who has generated the returns above with a risk adjusted approach. Over that time frame, about 50% of the portfolio has been in cash and I think that many people overestimate how "safe" their investments are until there is a market correction and the easiest way to grow capital longer term is to not have major loses.
Most educated folks understand the power of compounding but when you consider that 10% a year for 8 years will mean your investments will double is a pretty powerful thing. I have been lucky to see that first hand over the past 10 years and it has more than made up for many of the poor decisions I made when I was self-managing the accounts.
How often do you monitor/review your portfolio?
I am a real creature of habit and have updated my net-worth every morning for about 25 years as well as review my portfolio multiple times each day as well.
NET WORTH
How did you accumulate your net worth?
I moved from Canada to the US (I am a dual citizen) in 1995 with a net-worth of negative 20,000 as had borrowed money from a home equity line of credit (co-signed by my parents) to invest in a penny stock that went bankrupt. I am pretty proud of the fact that 100% of our net-worth is self-earned with about 5M coming from saving and 3.42M coming from investment gains (all in the past 8 years).
What road bumps did you face along the way to becoming a millionaire and how did you handle them?
My biggest road bumps were self-induced as was always good at saving and living below my means but the "get rich quick" lure tripped me up many times. When the light bulb went off and I realized that following a slow and steady conservative approach would allow me to hit my goals that is when things started to grow more rapidly.
What are you currently doing to maintain/grow your net worth?
There is always uncertainty being an entrepreneur, but my plan is to continue doing what I am doing until I decide to retire.
Do you have a target net worth you are trying to attain?
It is interesting as my "target" has changed from 1M in my early 20's (which often felt like it would be impossible to achieve), to 2M in my late 20's to 5M in my late 30's and now my magic number is 10M in Cash/Investments.
Many people will find this strange, but I didn't feel like I was free of money worries until I crossed 8M and not sure why it was that specific threshold. I won't lie though, it is a neat feeling to know that I could retire tomorrow if I wanted to.
How old were you when you made your first million and have you had any significant behavior shifts since then?
My goal from when I was young was to be a millionaire by 30 years old, and it took until I was 37.5 (which is why I am a fan of big goals/dreams) and from there it took 31 more months to hit 2M, 25 more months to hit 3M, 20 more months to hit 4M, 7 more months to hit 5M, 13 more months to hit 6M, 8 more months to hit 7M and more 15 months to hit 8M.
The first million is definitely the hardest!
We have been careful to try to avoid significant behavior shifts with the only one I can think of is buying new cars vs used. After a lifetime of only buying used cars, our last 3 vehicles have been brand new (paid in cash) but I can mentally justify it, as our plan is to own them for 10-12 years, so hopefully that helps reduce their overall cost.
What money mistakes have you made along the way that others can learn from?
The biggest mistake we not being more patient in both in my career and trying to grow wealth.
Slow and steady combined with compounding will work for anyone as the tortoise did beat the hare after all! 🙂
I was very fortunate to grow my income in such a way that I didn't have to pay for all the mistakes that I made along the way.
If you had to give advice to ESI Money readers about how to become wealthy, what would it be?
I shared quite a few tips above in the career section above that are relevant to this question but would recommend folks read this article on how the top 1% cultivate their wealth as it's filled with research and I am big believer in many of items it mentions.
Don't forget to read every ESI Millionaire Interview as they are packed with great insights from folks that have achieved wealth in a lot of different ways. One of them will be a way that you can do it!
FUTURE
What are your plans for the future regarding lifestyle?
No specific plans other than early retirement (date still TBD), additional travel and potentially a beach house.
What are your retirement plans?
Your "If You've Won the Game, Stop Playing" article had a profound impact on the way I was thinking about retirement and can't recommend it enough. I am competitive by nature and that article got me thinking that I have probably already "won the game" as I can retire today but on the other side I enjoy my job, it has a very good work/life balance, it's lucrative, it's fairly easy (since I have been doing it so long) and allows me to continue to grow my net worth.
My current plan to continue to work for the next few years potentially until the kids go to college although that is subject to change. I enjoy playing golf, traveling, family time, spending time on the beach so those would probably be my go-to's in retirement.
Are there any issues in retirement that concern you? If so, how are you planning to address them?
Rising cost of healthcare is the biggest one.
MISCELLANEOUS
How did you learn about finances and at what age did it 'click'? Was it from family, books, forced to learn as wealth grew, etc.?
I was interested in "earning my own money" from as early as I can remember and started working at 12 years old as a paperboy and babysitter and saved up almost everything I made.
My parents opened a sandwich shop when I was in my late teens and that had a strong influence on me wanting to be an entrepreneur and also got to see how hard you have to work when you own your own business first hand.
I was lucky in that business, investing and personal finance were always extremely interesting topics to me which enabled me to spend the time reading and learning which has really helped me a lot over the years.
Who inspired you to excel in life? Who are your heroes?
I was always very self-motivated and driven but my parents instilled a hard work ethic and the value of money from a young age which I am very appreciative off.
Do you give to charity? Why or why not? If you do, what percent of time/money do you give?
When I was younger I gave a lot of time to various charities such as Big Brothers and Junior Achievement but as I got older I realized that helping financially made more sense all the way around given less available free time. A good friend of mine many years ago said you should "Give till it hurts and you will never regret it and you will get way more back in return" and it really struck a chord (and is very true as well). We have been giving about 5% to charitable or good deed causes and last year started a charitable trust that currently has $103,000 in it.
For those that have some stock that has appreciated and give to charity yearly, I would highly recommend looking into setting up a charitable trust as it some real tax advantages (in the year you set it up) with a requirement to give away 5% a year. The neat thing is that I have the charitable trust dollars in the Limited Partnership investment vehicle mention above, and it is neat to see it growing each year even after my yearly charitable contributions.
Our plan staring this year is to have the kids research a charity every year and present it to my wife and I why they would like to support it and we will make a donation on their behalf out of the family charitable trust. We are hopeful this will help spark the desire to give back as they get older.
Do you plan to leave an inheritance for your heirs (how do you plan to distribute your wealth at your death)? What are your reasons behind this plan?
Currently we have a very simple will in which everything goes to each spouse and if something were to happen to both of us than it is 50/50 to each of the kids. Depending on how/if our net worth grows we may revisit our overall inheritance plans as important to us that the kids turn it self-sufficient adults with a "make it on their own" attitude and we wouldn't want anything to impact that.
I have been hearing a lot about the advantages of a living trust so that is definitely on the to-do list as well.