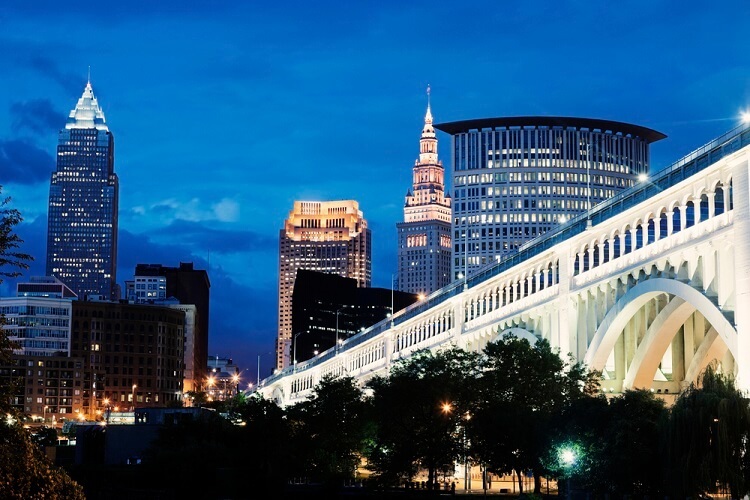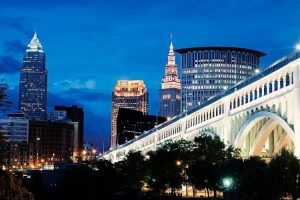 Here's our latest interview with a millionaire as we seek to learn from those who have grown their wealth to high heights.
If you'd like to be considered for an interview, drop me a note and we can chat about specifics.
Today's interview is with my good friend Jim from Route to Retire.
My questions are in bold italics and his responses follow in black.
Let's get started…
OVERVIEW
How old are you (and spouse if applicable, plus how long you've been married)?
I'm 43 and my wife is 41. We've been married for almost 12 years and I'm working on sucking her into the personal finance community… slowly but surely!
Do you have kids/family (if so, how old are they)?
We have one daughter – one awesome daughter – and she'll have just turned eight by the time you're reading this. She actually helped write a post called "Like Father, Like Daughter…" a few months ago that my readers seemed to be pretty enthusiastic about.
What area of the country do you live in (and urban or rural)?
We're in Cleveland…hey, at least we've got the Cavs!
What is your current net worth?
About $1.2 million.
What are the main assets that make up your net worth (stocks, real estate, business, home, retirement accounts, etc.) and any debt that offsets part of these?
A little more than 2/3 of our net worth is in low-cost stock, bond, and TIPS investments in our 401(k) and IRA accounts.
About 20% of our net worth is in real estate. We owe around $135k on our house worth around $290k. In addition, we owe $69k on our duplex worth around $137k.
We also have around $85k in cash so far for our "Bucket 1" part of our FIRE plan.
Finally, we have some small businesses, which add up to a very small portion of our net worth.
EARN
What is your job?
I'm the System Engineers Manager at an IT company that I've been working at for 19 years.
My wife just wrapped up working at a non-profit organization and is now doing some entrepreneurial work.
What is your annual income?
This is the one question I prefer not to answer because I'm still working and it could cause some issues if my identity should leak out.
That said, I will say that my income, while definitely not excessive, is a little bit on the higher side. My wife's income while she was working though, was much lower.
Tell us about your income performance over time. What was the starting salary of your first job and how did it grow from there?
My first "real" job was as an Assistant Manager at Walmart (back in the day!). When I left there, I was making $35k a year. That salary probably equated to something like $0.57 an hour after taking into the consideration all the hours worked!
I actually took a pay cut when I moved into IT as a Systems Engineer because I had no experience. However, I learned fast, worked hard, and started to move the needle up in pay over a few years.
Eventually, I became the manager of the engineers and got a nice pay bump with the promotion. My boss has always taken care of me and my income continues to grow sufficiently every year.
What tips do you have for others who want to grow their income?
The best thing you can do is find a high-paying career to start with. However, you want to find a career in a field you enjoy.
My next suggestion would be to get your big increases when you're younger. Decades ago, you could stick with one employer and they would take care of you for life.
That's rare nowadays. In a lot of cases, you need to be willing to ask for more money or be willing to change jobs. Otherwise, it's possible for your income to plateau too early in your career.
I would also recommend spending more time networking. This wasn't something I used to believe was that important, but over the past several years, I've learned that this can be critical in finding good opportunities. And those opportunities can be real money-makers.
Another thought I would have is that, if you've ever considered entrepreneurship, don't let it pass you by. Working for yourself has the possibility to increase your income to levels you could never reach while working for someone else.
The later you wait to try something new, the harder it could be to pursue (kids anyone?!). Follow your dreams and start a side hustle. As it continues to grow, you might have the opportunity to eventually leave your W2 job and make good money working for yourself on your own schedule.
What's your work-life balance look like?
I've been very lucky. My current job that I've been with for the past 19 years has always been a M-F, 8-5 position for the most part. And my wife has had a part-time job for the last few years.
That's helped us to have a fairly normal work-life balance.
The only exception to this has been my Route to Retire site. Running a blog is time-consuming and takes a good portion of my evenings and weekends to maintain. But that's why I usually only write one post a week – so I can maintain a good balance with regard to time with my family.
Do you have any sources of income besides your career? If so, can you list them, give us a feel for how much you earn with each, and offer some insight into how you developed them?
I have three side businesses.
The first is a publishing company I created when I wrote my first book. I've written two computer books and published them under my company. The problem with technology books though is you don't get a long shelf life since things become obsolete so quickly.
Currently, I'm just receiving a couple hundred dollars a year from this venture. Once I quit my job in a couple years though, I'm planning to write a personal finance book and a children's book.
The second business I have is my Route to Retire brand. Blogging is a slow-growing business. It's not something you do if you're planning to get rich quick – especially if you're only posting once a week.
That said, over the past three years, my traffic has continued to grow and the income has finally started to begin. 2017 brought in a little more than $2,000, but the first few months of 2018 has already yielded over $2,100.
This should continue to grow – especially once I quit my job and can spend more time and energy on the site.
The third business I have is our real estate LLC. This company holds our rental properties. We had both a single-family and a duplex, but we've sold the single-family recently.
Right now, the duplex nets us about $500 per month. We may use the proceeds from the first house we sold to buy another duplex.
We also may be adding our current residence to the LLC and renting it out when we move in 2020. That will likely net us around $1,600 per month.
SAVE
What is your annual spending?
Our annual spending is currently around $35-40k.
What are the main categories (expenses) this spending breaks into?
Housing and groceries are currently our biggest expenses.
Do you have a budget? If so, how do you implement it?
Funny enough, we've never had a budget. My wife and I are both naturally frugal people so we just buy what we need and we think twice about the crap we don't and that just works for us.
That said, I manage our finances in Quicken and dig deeper into our investments with Personal Capital.
 Both of these tools have helped us move further ahead than I think we ever could have been otherwise. Tracking your income and expenses is rule #1 in becoming wealthy.
My wife doesn't care as much about monitoring our finances, but we do sit down every few months to go through our numbers. That keeps her up-to-speed without boring her too much.
What percentage of your gross income do you save and how has that changed over time?
We save about 60% of our income. When my wife was working, the percentage was higher.
What is your favorite thing to spend money on/your secret splurge?
We love cruises – in fact, the header image on my website is a photo I took of the ocean from a cruise we were on. I did mention that we're naturally frugal though and it comes into play with our cruises as well.
We don't just pick one and go. We dig around to find a really good deal, but we always get a balcony (once you go balcony, you can't go back!).
We'll find a cheap flight and stay at a cheap hotel the night before. We don't buy any upgrades on the ship and very little in the ports. But we do love the experiences and will go to restaurants in the ports and eat and drink to our heart's content.
It's a balance that works for us and we never feel like we're missing out. However, it's something that might not work for everyone and that's Ok… to each his own!
INVEST
What is your investment philosophy/plan?
My stock investments used to be all over the map – I just didn't know any better.
But now I do.
Almost all of our market investments are in low-cost index funds. In fact, I moved everything over to Vanguard just because I don't trust most of the other brokerage firms out there.
We now have an allocation plan that works for us and plan to rebalance once or twice a year. That should ensure we're buying low and selling high and staying with a balance that works for us.
As I'm learning more about glide paths and sequence of returns risk, we've decided to slowly drop our percentage in stocks as we get closer to our FIRE date at the end of 2019. Then we'll build it right back up once we retire to get us back to something close to 75% stocks.
What has been your best investment?
In my stupid days of stock picking, I actually bought a couple winners. My biggest winner was Amazon. I bought 13 shares of it at $67 each…that's trading around $1,600/share right now! I sold one share to get back my initial investment so now I'm just playing with the house's money!
What has been your worst investment?
I'd say that would be the first house I bought in 2003 as a rental house. We came out ahead, but we would have come out much better by just putting the money in the stock market.
However, the return we got in education was well worth it. Experience is the ultimate teacher and helped us make much better decisions down the road.
What's been your overall return?
That's an interesting question because I should know the answer to this…but I don't. Not at all.
Call me a bad investor, but I really just don't keep track of my returns. I just stay the course and watch my wealth grow. Crazy, right? You can stop reading this post if you want – it won't hurt my feelings.
How often do you monitor/review your portfolio?
I see my balances in Quicken probably at least 5 days a week when I update my accounts. Other than that, I log into Personal Capital at least once a week to look specifically at my investments and see if I'm on track.
I think as we're getting closer to FI, I have a little more at stake in the game at least for those first few years so I like to know how we're looking. However, I don't really do much with either tool except to look so I don't know why I even bother.
NET WORTH
How did you accumulate your net worth?
All our money's been made the slow way – one penny at a time. It's really just been a matter of living modestly and saving more than we earn. It's only been over the past handful of years that we've really pushed up our savings rate as high as it is.
I started investing in my 401(k) plan once I was allowed to at my regular job. But, I believe 2005 was the first year I either got close or actually started maxing it out. Back then, my investments were pretty haphazard and were high-fee funds that I just picked out randomly. I didn't switch to the low-cost Vanguard Target Retirement fund until it became available a few years ago.
I get about a 35% match dollar-for-dollar up to the federal max from my employer, so that's been helpful. It's also been the driving factor for me to always max that account out first.
My wife's always contributed to her 403(b) and 401(k) plans as well, but not as much because she didn't make that much money, the funds were terrible, and the matches have been next to nothing.
We opened Roth IRA accounts back in 2005 (that must have been a good year!) and started contributing a little to those over the years. I didn't start maxing that account out until a few years ago.
We were bad investors. We just bought individual stocks because we liked the companies. Some worked out and some didn't. It was stupid. Now we just invest those in low-cost index funds in Vanguard (catching the theme, here?!).
Real estate entered into the picture in 2003 when I bought my first house. It turned out not to be a great investment, but we got lucky. We made some money on it, but nothing to write home about.
More importantly, though, it gave me experience. The duplex we bought in 2015 was a solid investment. Better location, better numbers, newer place (fewer repairs), etc. That property cash flows nicely for us every month and should continue to do so even more as rents go up over the years.
You'll probably notice that we're not doing anything crazy here. The moral of the story is that we saved a lot more than we made and just invested it along the way. The investments have just gotten a lot smarter as we've continued to learn along the way.
What road bumps did you face along the way to becoming a millionaire and how did you handle them?
The biggest road bump was probably when I was in college. Running up $30k in consumer debt made me a fun guy to hang out with, but it was just plain stupid.
It also cost me time. When you're in debt, it costs you twice. It costs you the money you need to pay back to your creditors, but it also costs you the time you could have saved the money and let it grow and compound.
I'd say that outside of that debacle, we've been slow-growing in the right direction.
What are you currently doing to maintain/grow your net worth?
Right now, we're just staying the course. Everything is automated and I've been able to step back a little more to enjoy today.
We are considering buying another rental property, but so far, nothing's panned out. Prices are high right now, so the deals are a little harder to find. We'll see what happens over the next couple of years!
Do you have a target net worth you are trying to attain?
One BILLION dollars. Ok, maybe not… but how cool would that be?!
We're currently financially independent, but not by much and I don't like the way our money is currently sitting. For instance, we have too much in our retirement accounts and not enough in cash.
So, my goal is to just keep accumulating until I quit my job at the end of 2018 and whatever number we're at, I'll consider that my target net worth.
Keep in mind though that we'll probably still do some projects and odds and ends once we quit our regular jobs and move to Panama. In other words, it's actually very possible that our net worth could grow once we're actually done "working."
How old were you when you made your first million and have you had any significant behavior shifts since then?
I was 41 when we became millionaires (early 2017). It's only been about a year, but not much has changed in our investing behavior since then.
What money mistakes have you made along the way that others can learn from?
I made every mistake in the book. If I could do it all over again, though, I would start saving more when I was younger… compound interest really is magic!
I would definitely have looked into my stock investments better as well. I would have skipped the individual stocks (yes, even Amazon!) and just put everything toward a low-cost index fund like VTSAX.
Another thing I would have focused on would have been more rental properties. It's true that our first rental house wasn't a great investment, but it truly was a great learning experience. If I had bought more properties back then, we would have paid off those mortgages much sooner… and that's when the money really starts rolling in!
If you had to give advice to ESI Money readers about how to become wealthy, what would it be?
Knowledge is power. We've all heard the saying, but it couldn't ring truer when it comes to wealth. The more I've learned (particularly in the past few years as part of the personal finance community), the more I've been able to apply and help to expedite the growth of our net worth.
If you're new to the game, start with reading books like:
If you're further on down the line, don't stop learning. Becoming an active part of this part of this community can do wonders. Read personal finance blog posts every day and listen to some of the great podcasts out there. You'll learn everything from smarter investing to tax optimization. The amount of knowledge available in this community is incredible.
The key is don't just sit there… DO SOMETHING! If you aim to do one thing every day (even as simple as listening to a financial podcast), you're going to become wealthy over time. It would be hard not to.
FUTURE
What are your plans for the future regarding lifestyle?
We're excited to be able to be officially retired from regular W2 jobs come the end of 2018.
This doesn't mean we're not going to ever work again, but it does mean that money won't be the motivating factor for those jobs.
What are your retirement plans?
Once we quit our jobs, we're moving to the country of Panama in 2019. This should be an adventure for sure and we're super excited about it.
We'll have more time to spend with our daughter and we'll probably do some homeschooling before she starts attending an international school.
Besides being able to spend more time with each other, my wife and I have some ideas to pursue on our own.
I'll continue to work on my blog, which I love doing. The income should also increase on this as well once I can put even more time into it.
My wife plans to do some volunteer work, which is something she's wanted to do for a long time.
On the money side, we'll likely be using a combination of a Roth IRA Conversion Ladder and Rule 72(t) to access to our retirement funds early.
Additionally, we'll have some money coming in from the rental property or properties, depending on which way we go with things in the next year or so.
Are there any issues in retirement that concern you? If so, how are you planning to address them?
Haha, tons of issues! But hey, it's never going to be perfect so we're ready to roll with the punches.
For example, our cost of living in Panama should be very low. How low? We have some ideas, but we're not going to know for sure until we get there.
I've based our numbers off supporting us living here in the U.S., so if we get down and hate it, we can always move back. However, we're cutting it close in savings for our expenses while here in the States – particularly when you consider the health care factor.
So this can be a big deal. If things don't align, we might have to adapt. If we come back from Panama, the market's in the toilet, and health care costs are really high, we'll have to make some changes. Maybe that means working part-time or cutting back for a couple years.
Who knows though? It's also possible that the income from my blog grows enough by then that it covers all our expenses.
In other words, no one can predict the future, so I don't worry about it. I've prepared us as much as I can and we'll just have to steer the ship as we go making changes as needed.
MISCELLANEOUS
How did you learn about finances and at what age did it 'click'? Was it from family, books, forced to learn as wealth grew, etc.?
I was a pretty good saver as a kid (just like my daughter is now)… but then I ran close to $30k in credit card debt in college. Oops.
My eye-opener though was reading Robert Kiyosaki's Rich Dad's Prophecy in 2002. Then I really "got it" after reading Rich Dad Poor Dad and Cashflow Quadrant. They're not step-by-step books by any means, but they helped me to see things in a different perspective and that's what I needed at that time.
Another kick-in-the-butt actually came once I started my blog. It wasn't because of my blog specifically, but it was because it forced me to start reading other personal finance blogs. That's when my real learning actually started to take place.
Who inspired you to excel in life? Who are your heroes?
My daughter's the biggest push for me to be better than I am each day. Not only do I want to be financially free to be able to spend more time with her, but I also want to set a strong example for her to look up to as she grows up.
The people that I might consider mentors would be the VP of the company I work at and a coworker who retired a number of years ago. The VP has been buying rental property since he was young and at one point owned over 50 homes plus some land and commercial property. He helped me along the way in buying my first property and understanding some of the details.
My old coworker was also a rental property guy. He bought six houses over the years on an average salary and used a snowball system to get the mortgages paid off. He was even more hands-on in teaching me about rental property and helped me buy the duplex that we own.
And I always give credit to Joe at Retire By 40. When I was struggling with work, I ran across Joe's blog and realized just how similar he was to me. Following his journey to early retirement was the biggest motivator for me to get back on the horse and start pushing toward FI. He's also the reason I decided to start my own blog.
Do you give to charity? Why or why not? If you do, what percent of time/money do you give?
This is something I've been thinking a lot about recently. We give a little to charity, but not as much as we should.
However, money's not everything. My wife has worked at a non-profit organization for around nine years. She's definitely not there for the pay by any means. But she believes in what they do so she's committed her time to helping the organization to grow.
And like I mentioned earlier, she plans to do a lot of volunteer work once we quit our jobs.
In other words, she's much better at this than I am. I need to become better, especially with our daughter learning from us.
The good news is that my daughter just told us that other than the present from us, she wants the rest of our family and friends to give money to her for her birthday so she can donate it to a soup kitchen or an animal shelter. That's my girl!!
Do you plan to leave an inheritance for your heirs (how do you plan to distribute your wealth at your death)? What are your reasons behind this plan?
Right now, we have everything in a trust. Should anything happen to us, my brother and sister-in-law would take care of our daughter and could use some of the money in the trust to pay for her expenses.
Down the line though, we'll change that to leave whatever's left directly to our daughter in a different fashion. It will likely be staggered in distribution over different years like once she's 25, 30, etc. I'm sure we'll also have some stipulations in there as well to make the money last.
However, we're not planning our savings around her. We don't want her to have things handed to her on a silver platter. She'll need to go out and find her own way. Anything we have left over will just be a bonus for her.