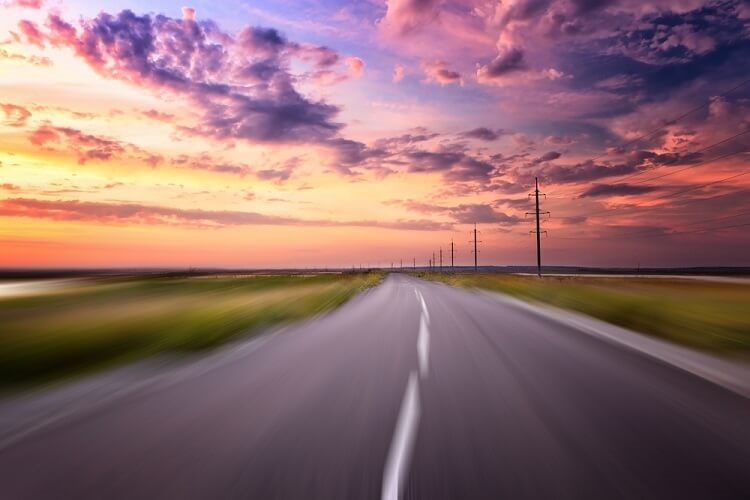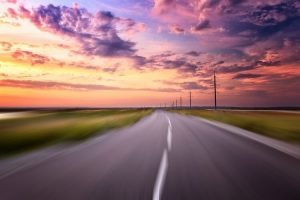 Here's our latest interview with a millionaire as we seek to learn from those who have grown their wealth to high heights.
If you'd like to be considered for an interview, drop me a note and we can chat about specifics.
My questions are in bold italics and her responses follow in black.
Let's get started…
OVERVIEW
How old are you (and spouse if applicable, plus how long you've been married)?
I will be 63 (in August) and my husband is 64.
When we went to buy an engagement ring, his credit card was denied, so I paid with a check. We will celebrate our 40th anniversary this year anyway.
Do you have kids/family (if so, how old are they)?
We have two sons, 31 and 35, who are well launched in their careers as film director and online computer game consultant.
What area of the country do you live in (and urban or rural)?
My husband and I live in the rural Southeast.
What is your current net worth?
$4.4M
What are the main assets that make up your net worth (stocks, real estate, business, home, retirement accounts, etc.) and any debt that offsets part of these?
Investment accounts: $ 276K
IRAs: $2.473 million
SEPs: $55K
Roth IRA: $44K
HSA: $13K
Jewelry, Household, Art, Cars: ~$136K
LLC Cash and real estate: $513K
Home: $700K
Law Practice: $45K
Cash: ~$81K
Real Estate: $128K
Social Security: If we wait until 70 to take benefits and we each live 25 more years, Social Security might be ~$2M cushion.
Our only debt is a $46K family loan (not a mortgage) held by my mother for the remodeling of my husband's local office, part of our LLC.
EARN
What is your job?
I was laid off during a company merger last year, and I am currently freelancing marketing strategy and editing services.
I also manage the affairs and supervise the 24/7 care of my mother who lives nearby and will be 100 later this year – that is a half-time job in and of itself.
My husband is a small-town Southern lawyer and has the seersucker suit, too.
What is your annual income?
Freelance marketing – $10K/year
Law practice – $20K/year net
LLC rental income – $36K/year
In 2016 when I was employed full-time in global high tech marketing, I was making about $115,000, down from my career high of almost $200K when in telecom sales.
Tell us about your income performance over time. What was the starting salary of your first job and how did it grow from there?
My VERY first paying job was catching minnows in my father's pond and selling them, one hundred for $1 as fish bait, to nearby gas stations.
After undergraduate school, I freelanced as a graphic designer and decided I wanted more say in the marketing strategy and messaging. I became part of the early wave of female MBAs and launched into telecom starting at $14,400/year.
My husband also worked in telecom until his mid-40s.
What tips do you have for others who want to grow their income?
Diversify your income sources.
What's your work-life balance look like?
Right now, it's great! My freelance work is remote and not very time-dependent. That flexibility allows me to manage my mother's affairs more easily.
My husband's law practice includes lunches at home most days and short hours. He is not out to become partner; he is already THE one and only partner.
When our sons were in middle school, my husband and I each took a 3-year sabbatical back-to-back. It was an investment in the boys. It nearly killed me to turn over the checkbook, but we swapped every duty except ironing and lawn mowing.
Do you have any sources of income besides your career? If so, can you list them, give us a feel for how much you earn with each, and offer some insight into how you developed them?
Yes, we have an LLC which has two commercial buildings with four renters.
We also run my freelance marketing income through that LLC. Combined, the LLC grosses about $ 36K per year.
The first building was my husband's initial law office. Since we moved to be closer to my mother, we have rented it out to a variety of businesses. Remote rental management (60 miles away) is not optimum.
The second building has three renters including my husband. The loft apartment is rented to a family member, so that's a very stable renter. We know her Momma. It's local (3 miles), so maintenance oversight is not an issue.
SAVE
What is your annual spending?
We spend $70-80K currently and are still adjusting to the loss of my full-time income. I clip coupons, my husband doesn't.
What are the main categories (expenses) this spending breaks into?
Food
Home maintenance
Utilities
Gifts to family
Insurance and property taxes
Travel – $2000 (one son lives in Europe)
Do you have a budget? If so, how do you implement it?
No budget. I've always been enamored with net worth statements instead. My husband accidentally bounced a check the first month we were married. He didn't see the checkbook again for 16 years.
However, I always provided him a net worth statement at our quarterly "state of the union" talks during the first few years of our marriage. We've now mellowed out to those talks about once or twice a year.
What percentage of your gross income do you save and how has that changed over time?
We both saved the max to receive the company match and invested other funds in taxable and IRA investment accounts. We're now investing in SEPs since we're self-employed.
What is your favorite thing to spend money on/your secret splurge?
Art and art supplies and wine for me.
Dogs and Kindle books for my husband. My husband always has a "wish list" (boat, new car, kennel), and I am usually the curmudgeon who says no.
INVEST
What is your investment philosophy/plan?
Don't spend more than you make. Save as much as you can and plan for the long-term. What if I live to be 100 like my mother!?!
Make the most of 401Ks and HSAs available through your employer(s) or SEPs if you're self-employed. It's better to put money in a SEP than pay more income taxes each year.
Southerners are well known for their odd sayings, and my dad was one of the best. He was a day trader long before the term was coined.
For stock picking, aim for a center cut, not the highest and the lowest.
Never invest bread money that you can't afford to lose.
A market drop is the time to make hay (buy more stock).
Always wear your oldest overalls when you go to buy a car, and then pay cash.
Don't put all your eggs in one basket (think side hustles), and don't count your chickens before they hatch.
What has been your best investment?
In a word, education.
My MBA was a career-changer for me, and I don't regret making visual design/art an avocation.
My husband's second career as a lawyer has also been good.
From a family perspective, we paid out-of-county tuition (not as costly as private school) so our sons could attend an International Baccalaureate school. That decision paid off not only with superb education but also a wealth of scholarship offers. One son was offered ~$600K, and the other was offered $950K in scholarship options, and both started college with over a year's worth of credits.
What has been your worst investment?
Seven acres of raw land and a lot in a small rural subdivision.
One of our commercial properties would nearly be in the same bucket, but at least it generates rent income that more than covers its carrying costs.
What's been your overall return?
I can't compute it because it is too intermingled with inheritances and additional investments.
How often do you monitor/review your portfolio?
We meet in person each year with our wealth advisor team and handle other changes or updates by phone since we moved almost two hours away.
NET WORTH
How did you accumulate your net worth?
My parents set up my first Merrill Lynch stock account when I was in the sixth grade, and my dad would wake me up in the morning with a question such as "Should we sell Ling-Temco-Vought (LTV)?" I would come out of a dead sleep to answer, "What profit margin do we have now?" I grew up reading all the Merrill Lynch info and The Wall Street Journal even though my family lived in the middle of a 49-acre cow pasture.
Otherwise, our net worth came from our day jobs and gifts/inheritances from family. I inherited $209K when my dad died in 1998, and my husband inherited $120K when his dad died in 2016. One of my aunts bequeathed about $50K. My husband's grandmother also gave us a one-time gift of $40K.
What road bumps did you face along the way to becoming a millionaire and how did you handle them?
I weathered a decade or so of industry downturns which prevented me from ever assuming my day job would be there tomorrow. I made a few key strategic job changes within one employer. Once I decided my VP didn't measure up and found myself another job within the company. A month later, my entire former group was laid off, and the function eliminated. Six years later, that marketing function was reinstated.
My husband was laid off in his mid-forties. Although he enjoys being a lawyer instead, his solo practitioner income has never recovered to previous levels. By getting into the commercial real estate side of things, we are able to convert his office rent expense into a cash flow back to us.
What are you currently doing to maintain/grow your net worth?
We are still acclimating to the end of my full employment and the deteriorating health of my mother who has had breast cancer for over four years. I am not sure if I will look for full-time work later or not, but I really like the freelance gigs.
Do you have a target net worth you are trying to attain?
In my late twenties, my goal was $4M in income-generating assets by the time we retired. If you consider us semi-retired now, we are getting there.
How old were you when you made your first million and have you had any significant behavior shifts since then?
As a senior in high school, I got an A+ on a paper about The Wall Street Journal, and my teacher wrote on the front, "Remember me in the home for aging economics teachers when you make your first million!" Well, there's a good goal!

In 2017, our wealth advisor told us we were in good financial shape for retirement and allayed my fears of being a "bag lady". Naturally, that was the same year I lost my job, well before I planned to retire.
If you could rewind to when you first started out, what would you do differently?
Like many people, we should have saved more at an earlier age.
I should have been more open to changing jobs rather than being loyal to companies that didn't return the loyalty. When our boys were expanding their math skills, one commented how I had survived over 100% layoffs during the previous couple of years – and he was right!
What money mistakes have you made along the way that others can learn from?
When my husband was laid off, he changed directions completely by going to law school. We would have handled my husband's entry into law practice differently. After three months, he realized how badly his first partner mismanaged funds and severed the financial relationship. We were also caught in the purchase and remodel of an older building for his law practice that we've been somewhat successful in renting out over the last ten years.
If you had to give advice to ESI Money readers about how to become wealthy, what would it be?
Read, read, and read and compare your financial strategy, tweaking it when appropriate. Your Money or Your Life, The Millionaire Next Door, Rich Dad Poor Dad, The Waltons, Dave Ramsey. We outgrew Money magazine, but it was useful early on in keeping our financial perspective. Now I enjoy your ESI Money site for the variety of situations and the focus on financial successes rather than disasters and of course, the readers' comments.
Learn Excel if you don't know it already, and use it to track net worth on a regular basis. It's a real kick now to look back at our net worth statements from nearly 40 years ago and see the changes over time. Those net worth statements let us know if we were sinking, treading water, or rising above the tide.
Keep your affairs in order at ALL ages. Net worth statements are a great start to what I call the two envelope system; one is the "grab and go file" with everything pertinent to a doctor or emergency room visit including a medication list, all doctors' contact info, healthcare power of attorney, and advance directives. The other is the "executor" file with all assets, accounts, titles, beneficiaries, pre-need documentation, wills, trusts, family contacts, etc. Everyone should have these handy.
Teach your kids about money early – what information not to share, how to think of money in different buckets based on its future long term goals such as college, houses, etc. We were particularly lucky that both sons liked math. We played Cash Flow board game (Guy Kawasaki) which taught them balance sheet skills and the value of passive income.
When each son was a teen, he met with our wealth advisor team who gave them good briefings, treated them like intelligent adults, and reiterated the mantra of taking the long view on investing. The info was daunting but it stuck, and they were proud to have "met with their financial advisor". As a result, they are very comfortable questioning any advisor – wealth, accountant, or lawyer. We've heard some families don't talk about money, but we sure do!
FUTURE
What are your retirement plans?
Both of us (me more than my husband) are more inclined to a part-time retirement since that seems to keep the brain cells firing better and it delays asset depletion.
Are there any issues in retirement that concern you? If so, how are you planning to address them?
Healthcare costs. Currently, we have health care coverage through my husband's retirement. Of course, that is dependent on the company continuing to support its retirees.
We do not support extreme measures to extend life at all costs. Sometimes enough is enough. Remember that you only die once, but you can be extremely sick several times and for a long time, so that healthcare power of attorney is just as important as that advance healthcare directive (living will).
MISCELLANEOUS
How did you learn about finances and at what age did it 'click'? Was it from family, books, forced to learn as wealth grew, etc.?
Early! My parents considered "debt" to be the ultimate bad four-letter word, and "sale" to be one of the best. My dad talked often about the power of interest and savings, and my mother was a penny-pincher extraordinaire with food and clothes (which my sisters and I generally had to make ourselves).
My husband and I have never had a conventional house mortgage. Instead, we used the "family bank", and my parents held the mortgage. We paid the prevailing interest rate, and the mortgage was fully executed and recorded as if it were a non-family mortgage. We served as the family bank for one son's first condo purchase. Currently, no family mortgages are outstanding.
Who inspired you to excel in life? Who are your heroes?
My parents were from large families and grew up extremely poor, but they managed to work and scrape their ways through college. They waited to get married until they had $500 cash between the two of them. They diversified by growing a large garden, raising cattle for beef, running a co-owned trot line for fish from the local lake, managing three rental houses, making most of our clothes, holding stock market and real estate investments – all in addition to their day jobs in government and teaching.
My mother finally retired from 32 years of teaching and a 25-year real estate career when she reached the grand old age of 82. My dad retired in his 50s from his government job, but then worked in real estate for another 23 years.
My parents generously gave $10K birth gifts to each son which were invested in CDs at 11.75% interest for 11 years. They continued to give the boys significant gifts, so when the boys reached high school, we told them that their jobs were to make great grades and get scholarships so they would have part of their grandparent funds for post-college life. They took the advice to heart and each were awarded ½ tuition scholarships to private colleges.
Both sons graduated college with no debt, and each still had over $200K in savings which they have continued to invest. They were shocked at what a burden college debt was for their peers and were even more grateful for their own financial support. It helped them launch their careers in industries notoriously hard to penetrate, and they were immediately self-supporting.
My parents also endowed a small scholarship to their college alma mater which has now awarded 35 one-year scholarships to deserving students at the high school where my mother taught.
Do you give to charity? Why or why not? If you do, what percent of time/money do you give?
Yes, in past years our charitable giving has been more financial, with some personal involvement such as serving as Sunday School teacher for adults and singing in church choir.
Now it is reversed, since my husband serves as pro bono guardian/conservator for several special needs individuals, a common practice among local lawyers. I am heavily involved in a non-profit arts council by serving on the board and its committees and as an exhibitor.
Do you plan to leave an inheritance for your heirs (how do you plan to distribute your wealth at your death)? What are your reasons behind this plan?
Yes, right now our estate will be split 50/50 between our two sons.
From another perspective, I am the designated executor for seven family members, a big responsibility that will occur during my future "retirement". That's another reason for my emphasis on well-organized affairs. I really hope they don't all kick the bucket in the same year!