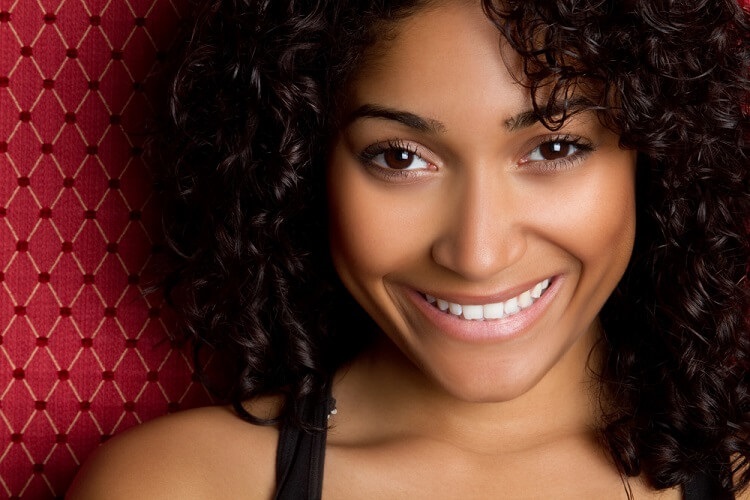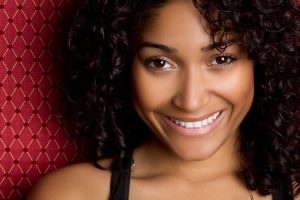 Here's our latest interview with a millionaire as we seek to learn from those who have grown their wealth to high heights.
If you'd like to be considered for an interview, drop me a note and we can chat about specifics.
My questions are in bold italics and her responses follow in black.
Let's get started…
OVERVIEW
How old are you (and spouse if applicable, plus how long you've been married)?
I am 48 years old. I was married for over 11 years and have been divorced for about 12 years.
Do you have kids/family (if so, how old are they)?
I have one wonderful daughter that is 22 years old and on her own.
What area of the country do you live in (and urban or rural)?
I live in a suburban area in the Midwestern part of the US.
What is your current net worth?
$1.2 million
What are the main assets that make up your net worth (stocks, real estate, business, home, retirement accounts, etc.) and any debt that offsets part of these?
401(k)–Traditional: $460k
401(k)–Roth: $90k
Traditional IRA: $180k
Health Savings Account: $120k
Roth IRA: $90k
Equity in home: $90k
Company Pension, cash value: $50k
529 College Savings: $30k
Stock Investment Club: $30k
2 Vehicles: $30k
Company Stock: $10k
Cash and other: $10k
The only debt I have is a home mortgage of $60k (already accounted for in my home equity listed above).
I do not have any real estate investments (besides a little in REITS) and that is on purpose.
I did buy a property near the bottom of the market in 2009 and sold it 3 years later with about a 40% appreciation.
It was a great investment but I became disenchanted with being a landlord and it just wasn't my thing. I am glad that I had the experience, though, because I can at least say "I tried it".
EARN
What is your job?
I am in sales for a data analytics company and really enjoy most of what I do. I work primarily with existing business clients in an account management role from a company location which only requires occasional travel.
What is your annual income?
My annual compensation averages about $80k and varies from year to year depending on commission and bonuses. It's about a 60/40 split between base/commission.
I earn about $4-8k a year in income from other sources.
Most people would say that is a high income but it's not that far above the average American household income. I learned very early on that it's not how much you make, but what you do with your money.
Tell us about your income performance over time. What was the starting salary of your first job, how did it grow from there (and what you did to make it grow), and where are you now?
I grew up in poverty in the rural south. After struggling so much financially growing up, I figured the best ladder to economic mobility was getting a college degree. So right after high school, I headed off to a nearby school to get a degree and hopes of earning a higher income.
I worked full-time (and sometimes more) the entire time I was in college and had to pay my own way with some help from scholarships and grants. My salary during that 4 year period was just above minimum wage and averaged about $10k per year.
Once I graduated, I moved over 700 miles away from home to start my first real job after college which was in the field of communications for a large retailer. My starting salary was about $15k. Over the next 5 years, I switched jobs a few times within the retail industry and my salary went up to about $25k.
Once I had my daughter, I really wanted to get out of retail, so I took a position in communications with a utility company making about $32k. I worked there for about 2 years before my position was eliminated in 1999. This was the first time I had ever experienced laid off, and it was devastating! At that point, I could have been a stay at home mom because we were okay on one income, but I really needed to work outside the home.
About 2 months later, that lay off led me to my current company which I have been with for 20 years. I started there at $30k in an administrative role. After about a year, I moved into sales and it bumped my salary up to about $50k with commission included. I received about 1-3% in raises on average in my base pay each year. There were a few other pay increases with a changes made within the company.
Currently my salary averages about $80k. I'm in sales so my annual total compensation varies. Over the last 10 years my earnings were about $60k on the low end and $95k on the high end. I've never made over $100k/year.
I didn't have a desire to "climb" the corporate ladder but that probably would have accelerated my salary. Getting paid the most was not my top priority. I really wanted work/life balance and the flexibility to pursue my passions outside of work.
What tips do you have for others who want to grow their career-related income?
It may seem like a no-brainer but my best advice is to get a college degree and all the education you can find outside of a formal classroom. With today's technology, there is an endless virtual classroom for anything you want to learn about (and many for free): Podcasts, You tube, blogs, online classrooms and communities, libraries and so much more. This will add to your value.
Data from the Bureau of Labor Statistics shows that you are much more likely to earn a higher income if you have a college degree and there is much lower unemployment rate for college graduates. I think this is one of your best starting points.
It helps if you enjoy what you do and not just chase the money. You'll be amazed at how your passion and energy is multiplied when you are doing what you love. When you are just starting out, you may not choose the right career and that is okay. But be willing to side hustle your way into to what you love, become really good at it and then figure out how to monetize it.
Be willing to change jobs or companies. These days, the bigger increases in salaries come when you make a change like this. I stayed at the same company for 20 years but I am sure I would have earned more if I would have switched companies, like many of my colleagues. Just make sure you evaluate the total compensation package and not just the base salary. Often times the benefits, work location, bonus and commission could make up for a lower base salary.
Join professional organizations and attend industry conferences. Your network will only expand from connecting with others in your field and it could lead to your next career opportunity. Be willing to give and receive (don't just be a taker). This is also a great way to find a mentor or just people that may be able to give you some great advice.
What's your work-life balance look like?
This was really a big one for me when my daughter was younger. Work-life balance is especially challenging for working single parents. I divorced from her dad when she was 10 years old. It was really important for me to spend as much time with her as possible. This meant sticking with a role that did not require much travel, even though it would have meant a lot more money if I had chosen a field sales role with more travel.
Also, I had to learn to keep my work at work. I used to come home after work and started using my computer instead of engaging with my daughter. At one point she said "Mom, I hate when you are on your computer". So that was the last time I opened my work computer while she was at home, it just wasn't fair to her.
Now that she is an adult and living on her own, she has shared with me that she thought I did a pretty good job at raising her and that means the world to me. Seeing her get her life started as a smart, strong, independent and financially savvy young woman gives me great joy.
These days, my work-life balance is more about preparing for early retirement from corporate America in the next 12-18 months. Even though I enjoy my job, I believe I have a bigger purpose in life to pursue. I have been pulling double duty for the past 4 years to focus more on the things that I love and want to do more of once I leave my job.
Do you have any sources of income besides your career? If so, can you list them, give us a feel for how much you earn with each, and offer some insight into how you developed them?
Yes. Over the past 5 years I have been developing my skills in educating others in the area of financial literacy. This started as a passion project and it's turned into what I believe it's my life's work. I earn about $5k per year in income from mostly workshops and other speaking engagements and some writing. Most of what I do is on the weekend or I take days off from work.
Right now, I am laying the ground work and building my credentials, which includes a obtaining a financial educator's designation. I am looking forward to dedicating more time to this once I leave corporate America but in the meantime, I do quite a bit of volunteer work in this area with schools and nonprofit organizations.
I plan to start a blog and do some consulting as well. I am not sure how much of this I want to monetize, but I would not have to depend on that income. I love having the freedom to just create, work on the projects that mean something to me, be the keeper of my own time and have a positive impact on society.
SAVE
What is your annual spending?
My annual expenses are about $40-45k.
Here are some the areas I attribute to being able to keep my spending so low are:
Living in a low cost of living area where housing is among the lowest in the country.
Stayed in the same home for over 20 years instead incurring the expensive costs of moving around (realtor fees, loan fees, moving expenses, etc.). I contemplated moving once and my daughter told me how much she loved our home, so that gave me even more incentive to stay.
Shop around for large expenses and reoccurring expenses like a new roof and car/home insurance.
Buying only pre-owned cars and being willing to shop a wide area.
I live in a deregulated state so the cost of electric and natural gas utilities are very competitive.
What are the main categories (expenses) this spending breaks into?
My biggest expense is my home mortgage at $12,000/year (includes taxes and insurance) for a four bedroom home. I live in a low cost of living area and housing is very affordable.
The other main categories of expenses are:
Travel–$4,000/year
Groceries/household items–$3,000/year
Eating out–$2,500/year
Cell/Internet/Cable–$2,400
Gifts/Donations–$2,000/year
Personal Care–$2,000/year
Home Utilities/Services–$2,000/year (Electric, Gas, Water, Trash)
Vehicle Gas/Maintenance–$2,000/year
Lawn Maintenance–$2,000
Clothes–$1,500/year
Entertainment–$1,200/year
Home Maintenance–$1,000/year
High deductible healthcare premium for me and my daughter: $900
Vehicle Insurance–$800/year (2 vehicles)
Rx/Medical out of pocket–$200/year
I also wanted to mention a few typical American household expenses that I do not have which allow me to live on a lower take home pay:
Student loan
Car loan
Private Mortgage Insurance
Gym membership
Credit card interest
Childcare
Medical bills and a few others.
Do you have a budget? If so, how do you implement it?
The way I do my budget is kind of backwards, but it works for me.
I max out all my tax advantaged accounts –401(k), HSA, IRA– first and live on what's left after taxes.
Although I wouldn't consider myself a minimalist, I am very intentional with my spending and learned how to stretch a dollar from when I was young. I look for "value" over "cheap". I don't want to pay more for anything than I have to and that means doing research, comparison shopping and finding less expensive alternatives that are acceptable to me.
For the things I determine are worth paying for, I try to get the price down as lowest as possible. There are only a few exceptions to this but I probably optimize about 90% of the expenses in my life (the other 10% I admittedly splurge a little). I don't have anyone else that I have to pass my budget through, so I guess that is one of the benefits of being single.
What percentage of your gross income do you save and how has that changed over time?
I save about 40-50% of my gross income and have been able to do this for about the past 10 years. That includes maxing out my 401(k), Roth IRA, HSA, Investment Club contributions, and Company stock, which all comes to about $31k/year in savings.
Prior to that, I only saved up to the company match of 6% in my company 401(k). I've always had the marginal propensity to save and started this habit out of necessity when I was very young. Even when in college, I socked away a few dollars every week in case of emergencies. Back then I did not have much of a backup plan and there was no one I could really lean on financially, so it was all on me.
I do not include my employer contributions in my savings rate, but thought I would mention it because it's pretty generous. Currently, I get $7,200/year from a 401k company match (9% of my pay) and $1,000 in my HSA.
Up until about 10 years ago, I also had a defined benefit pension plan that I didn't even realize my company was putting money into on my behalf. Even though no new pay credits have been added since 2009, that pension account is now worth about $50k (it grows at a minimum guaranteed rate of 4% and a max of 15%, based on the 10 year treasury rate).
What is your favorite thing to spend money on/your secret splurge?
My secret splurge… well, I probably have a few:
Dinner with my daughter… She is on her own now but we still live only a few miles apart. I am so proud of how hard she works and how well she is doing, so I like to take her to dinner to treat hear once a week. This is often the only time we get to catch up so I want to make it as nice as possible. I let her choose: sometimes it's a really nice restaurant (like Melting Pot) or a local pub over wings and beer. Honestly, it's till kind of hard to get used to drinking alcohol with her! The really cool part is that she did not want me to pay for both of us, so we agreed to have me pay for the tab and she leaves the tip.
Luxury cars…however, I keep them for a very long time and buy them pre-owned. My rule of thumb is to get a vehicle 3-5 years old at about 50% the original MSRP. I currently own a luxury SUV (16 years old) and a luxury car (11 years old). Together, they are still worth about $30k. I normally pay cash for my vehicles, but I did get a 5 year loan on the car because the rate was 1.49% (paid it off this year). My next vehicle will probably be a pre-owned Tesla and I will probably downsize to just one vehicle.
Lawn service…I just really hate mowing the lawn and doing yard work, so I hired an independent, locally owned service that does a much better job than me. It frees me up to do more of things I love.
INVEST
What is your investment philosophy/plan?
My investment philosophy/plan is primarily low cost index funds with a mix of individual stocks. I have nothing in bonds but I do have a small guaranteed income pension and keep some cash in my IRAs. I am 100% invested in my 401(k) and HSA and use automatic payroll deductions that make it super easy to dollar-cost average.
I think investing is my favorite part of the ESI model. I loved learning about investing, even before I had money to invest. The majority (about 80%) of my investments are in low cost total stock market index funds.
I started full speed ahead about 10 years ago by maxing out all my tax-advantaged accounts. This has been a great period of time to be in the stock market! Yes, it began with a bumpy start in 2008, but I stayed the course and kept my investment contributions on autopilot and have been handsomely rewarded.
I also enjoy investing in companies and own a self-managed portfolio of individual stocks equal to about 15% of my net worth. I have eliminated all per transaction trading fees by moving to a brokerage that allows free trades every month based on a higher account balance, so that is an expense I no longer have eating into my gains. I am not doing any short-term trading, but I do sometimes use dollar-cost averaging when buying or selling a stock.
The main account that I have designated for single stocks is probably my most important pot of money. It is a traditional IRA that I rolled over (QDRO) from a 401(k) that was split during my divorce.
At the time we were divorced, my ex-husband and I both made about the same salary and had similar company matches. However, when it came to splitting the 401(k) accounts there was a huge disparity. I had $20k (and thought that was great) but my ex had over $120k! Thankfully, there is a law that aids with the splitting of these types of assets during a divorce.
So after the dust settled, I was able to rollover $60k into an IRA and vowed from that point on to learn about investing and be a much better steward of my investments. That $60k account is now worth over $180k, so I have tripled it (never removed or added any money). It's actually not a whole lot better than the overall market during the same time period, but oh, was it gratifying!
The other single-stock account that I have is an after-tax portfolio with an investment club that I have been a part of for over 10 years. This investment club is supported by a national, non-profit organization called Better Investing and has about 15-20 members. This is more about education than anything else, but we do invest real money in high quality growth stocks for the long-term.
The work is shared and each member follows a stock and shares the analysis and monthly updates with the rest of the club. It has been a huge learning experience in understanding the stock market and equities. The collective knowledge of this club is invaluable and was my launching pad for building my own individual stock portfolio.
My fixed income allocation is via a company pension plan. Until about a year ago, it was my intention to roll the lump sum amount to a Traditional IRA when I left the company. However, I have recently changed my mind about this. After I dug into the details a bit further, I realized it was a much better option to keep the pension and not take the lump sum.
Here's why: There is a guaranteed 4% minimum return with a maximum for 15% (up to age 65). The exact amount of interest credits is tied to the 10-year treasury index. I can take the pension at any time after age 55 and if I wait until age 65 it would be somewhere around $800/month for the rest of my life with an annual 2% increase.
That coupled with an estimated Social Security benefit of about $2,300/month at age 70 (using the very unfriendly SS formula complete with 35 years of indexed earnings and bend points) will get me very close to my $40k/year needed for my estimated expenses in retirement. I plan on retiring before I turn 50, so my other invested assets will generously bridge me until then.
The most important part of my strategy is having the confidence and skills to execute it.
What has been your best investment?
Probably my best investment has been my Health Savings Account (HSA). I was an early adapter of the high-deductible health plan with an HSA that my company first introduced in 2008. One feature that attracted me the most was the fact that I could roll it over year after year and invest the funds (unlike an FSA that I've had in the past).
Since my daughter and I were both very low consumers of healthcare (we never even met the lower deductibles that we had in the past), this was a no brainer. As a bonus, my employer contributed $1,000/year to my HSA, and it was not contingent on whether or not I contributed anything.
After 11 years, the balance for that account has grown to over $120k. It is actually my smartest investment because that HSA money is tax free going in, out, and while it's growing…a triple tax benefit that none of my other retirement account offers. Since I make my contributions through payroll deduction, I don't pay FICA tax either. I also can use my HSA funds to pay COBRA premiums, parts of Medicare, and long term care insurance premiums.
I read a study by Fidelity a few years ago that said healthcare costs in retirement is estimated to be almost $300k for couples. So even I only need half that, it's still a huge number! The one thing I am sure of is that my healthcare expenses will be greater in the future than they have been in the past. So having a supersized HSA account for later use is a tremendous relief for me.
Easily Apple (AAPL) is my best single-stock investment. I started buying it as far back as 2007, when I really didn't even know what I was doing. Back then I could only afford to buy a few shares but it was at about $25/share. I have added to my position in the stock over the years and my average cost basis now is $74/share, plus it has about at 1.5% dividend that the company started paying out about 5 years ago. This is the top holding in my personal portfolio and in my investment club. This was a stock that I first presented to our club at the end of 2015. Our average cost basis is $110/share.
What has been your worst investment?
My first thought is the awful purchase I made of a new car when I was19 years old and in college. My payments were over $300/month and my income was less than $15k/year.
It was upside down very quickly. I tried to refinance it when I realized I was barely able to make the payments but the bank turned me down because the car loan was "upside down". At the time, I didn't even know what that meant, except that I was stuck with a car payment I couldn't afford. I was simply just stuck with it.
If I only knew then, what I know now. What was I thinking! That is the first and last time I will ever buy a new car. Since then I've been pretty successful in buying pre-owned cars that I can pay cash for or get a super low interest rate. My target is to buy a vehicle that is 3-7 years old at 50% off the original retail price.
My worst single-stock investments were just before the dot com bubble. The bad part was that I invested in several tech stocks that I basically picked at random and they went down to nothing; the good part is that I didn't have much money to invest.
Now, I am much more intentional and strategic in the stocks that I invest in. I will say that for the vast majority of people, investing in single stocks is not a great idea because it does take time, inclination and interest. But I personally love owing great companies and I enjoy the analysis and research that goes along with it.
What's been your overall return?
I'll use the past 10 years because that is where my investing really took off. During that time my overall return has been about 9%.
In my 401(k) (my largest pot of money), the return over the past 10 years has been about 10% and in the past 3 years it's been about 12%. I keep this account 100% invested in the stock market, no cash, no bonds. I'm invested the same way in my HSA, so the returns a similar. For my other accounts, I do hold about 10-20% in cash so the overall returns are slightly lower.
How often do you monitor/review your portfolio?
I like to see how the stock market is doing each day (mainly just using my iPhone app); however, there is only occasional action on my part. Most of my accounts are on autopilot and I probably review things about once a month when I update my net worth. I don't use any of the consolidated tracking systems. I actually created my own customized spreadsheet that includes all the data I am interested in seeing.
NET WORTH
How did you accumulate your net worth?
As an African-American single mom earning less than 6 figures, I don't exactly fit the typical millionaire profile. Even though I came from humble beginnings, I believed that education was the great equalizer and was the first in my family to earn a college degree. This was my first step in moving into the middle class. I was tired of hearing the limiting belief that the poor stay poor.
The way I accumulated my net worth is living on less than I earned and consistent saving and investing. I didn't make a 6 figure income, but managed the money I made pretty well. I always had a healthy curiosity about personal finance and there was no shortage of resources to learn about every aspect of my money I wanted.
I realized that having very little debt starting out helped me a great deal. I worked the entire time I was in college and also earned scholarships and grants. After college, I only had a small student loan and a very low used car payment; so I was not drowning in debt I couldn't afford. This meant that I could direct more of my money towards spending on things I valued, saving and investing.
When I first started with my current employer, I contributed up to the company match which was about 6%. Once my income reached over $60k, it was pretty easy for me to max out all of my tax advantaged accounts (401(k), HSA, and Roth IRA) which came to about $31k. I also invested about $1,200 a year in a stock market investment club that I am still a member of.
I made these investments for the past 10 years using dollar-cost averaging and staying invested in the market. Most of my investments are in low fee total stock market index funds with an average expense ratio of less than .07 (very easy to find these days).
I had all my contributions on autopilot and just lived off my remaining pay, less about $10k in taxes. The automation part is a big deal for me because I didn't see the money and was not tempted to spend it otherwise. Maxing out my pretax accounts also helped lower my taxable income, further adding to the efficiency of my money.
One of the greatest impacts on accumulating my net worth was educating myself about finances. I am not really a big reader of books, but I love consuming information. I like listening to podcasts and audio books which allow me to multi-task. I also learn a great deal from reading personal finance blogs like these millionaire interviews on ESI Money. I am still learning how to optimize my money as I get closer to FIRE (financial independence/retire early).
I did not inherit any money and didn't receive any financial assistance from my family.
What road bumps did you face along the way to becoming a millionaire and how did you handle them?
Divorce was probably the biggest road bump. It's widely known that most millionaires are married and that divorce can wreak havoc on your finances.
It was a bit of a setback for me. It took a few years to refocus my life and embrace the reality of single motherhood, both financially and emotionally. I had to change my mindset first and then the right actions followed. I now had to achieve my financial goals on one income vs. two. Sure, my household income was slashed in half but I could not declare defeat just yet.
I focused on learning new things about my finances I was curious about and channeling my energy toward things that could help excel in my wealth building and other endeavors. I starting writing, joined a stock investment club, and expanded my relationships. These things made a huge difference in my life and I finally got to the point where not every conversation was about my divorce and the poor single mom.
The other road bumps are really more around stereotypes that I've had to overcome. I've read all the statistics that basically say African-Americans lag behind in just about every economic category compared to other demographics: income, employment, education, savings, investments, net worth, etc. I reject the negative stereotypes and it became my mission to overcome them.
Also, I decided to be an agent for change by focusing on financial literacy and educating others on personal finance. This includes African-Americans and anyone else that may have faced economic challenges growing up, like me.
What are you currently doing to maintain/grow your net worth?
I am still working full time and continuing to grow the income from my next chapter endeavors.
I am staying invested in the stock market to continue growing my next worth.
I continue to keep an eye on fees and other things that can dilute my net worth over time.
Once I retire from corporate America next year, I will start to spend down my investments and have worked on a strategy that will cost me the least amount in taxes and fees.
Do you have a target net worth you are trying to attain?
I am very happy with $1.2M and never thought I would have even that much. To think that my net worth is now almost equal to my lifetime of earnings is unbelievable. I really don't have a target beyond that for myself, but I would love to see my daughter get to a million dollar net worth even sooner than I did (besides inheriting it from me!)
How old were you when you made your first million and have you had any significant behavior shifts since then?
When I was younger, I never dreamed I could be worth a million dollars. This was a limiting belief for a long time, but I reached that milestone at age 47. The first time I ever did a net worth statement about 5 years ago, I realized I was already half way there. That was the point I had my financial epiphany and the behavior thinking shifts started. I knew I could leave corporate America decades sooner than normal and I got super focused on that goal. I gave much more serious thought to what I wanted to do for the rest of my life and started on my journey.
What money mistakes have you made along the way that others can learn from?
I was married for about 11 years before getting divorced. My husband and I at the time were making about the same salary and same 401(k) matching from our respective employers. While splitting up our 401(k) accounts the balance in mined was $20k and his was $120k! He had $100k more than me and I had no idea.
Luckily during the divorce process we were able to split the accounts 50/50 but I felt so uninformed about our finances. That was the moment I vowed to learn about investments and how to grow the money that I had. I should have kept my eye on this and been more educated about saving, retirement accounts and other areas of personal finance.
What advice do you have for ESI Money readers on how to become wealthy?
Mindset is key. I know that many people are brought up in an environment that is the complete opposite of wealthy. So it's important to expose yourself to something different as you get older. With technology, it is very easy to do that now.
Education, information and ideas are available online and accessible to everyone. Most personal finance concepts are pretty simple to grasp with just a little reading or listening and it will be one of the best investments you make.
Once your mind is open to the fact that wealth is achievable, you will find the simple formula for becoming wealthy: live off less than you earn, and invest the difference. You can accelerate your wealth building by earning more, investing more, cutting expenses (including taxes), and staying away from debt. None of this will happen overnight but you can make one step at a time in the right direction.
I have learned that there are three primary ways to become wealthy and those are through: 1) Real Estate, 2) Entrepreneurship, and 3) The Stock Market…choose the one that excites you the most.
Don't let your past dictate your future. We all have challenges to overcome and you can't let those keep you down. We all have a unique set of circumstances, so find the best way to use yours in order to propel you forward personally, professionally, and financially.
FUTURE
What are your plans for the future regarding lifestyle?
I plan on retiring from corporate America next year (2019). I am on the FIRE (financially independence/retire early) path. My net worth will allow me to finally focus more on what I am truly passionate about: financial literacy and education.
I never had the time to really concentrate on this like I wanted to while working full time. I look forward to making my own schedule, focusing on my own projects, work with who I like, and just teach, those who need it, about money and personal finance.
This is what gives me gratification and it's what I want my legacy to be. I feel that we all have a purpose in this world and now that I have found mined, I am so thrilled to be in a position to pursue it without money worries that often holds us down. I want to have an impact on society, reach back and pull others up from the underserved community that I managed to escape. It's important to me to leave a stamp on the world that my daughter would be proud of.
I know at some point I will be ready to settle down with a life partner, maybe even marriage. But because I am so close to the pinnacle of my FIRE journey, I really want to achieve that goal as a single woman. According to the ESI Scale Financial Independence Calculator, I am already FI…but I want a year or two more years of earning, saving and investing before I pull the trigger on retiring in 2019.
By retiring so early, I know I have a lot more time for things to go wrong, and that's okay. The one thing I think that is often understated when it comes to early retirement is human capital. I consider this to be one of the greatest assets of an early retiree. In my 50s, I would probably still have the mental and physical capacity to simply go back to work if I needed or wanted to, but in my 70s, not so much. I actually consider my departure from corporate America to be more of a "graduation" than a retirement.
What are your retirement plans?
My retirement plans are to live off my investments for the first 20 years of retirement with about a 4-5% withdrawal rate. The first accounts I will start to take from are my taxable accounts (investment club and company stock) and the principal portion of my Roth IRA. Those are accounts with no penalty to withdraw and no income tax (only tax on long term gains for the taxable accounts).
During that time I will be converting traditional IRA money to Roth IRAs a little at a time, strategically staying in the 10% tax bracket each year.
After the 5 year waiting period for each conversion, I can start withdrawing the basis (not the growth). My goal is to have all or most investments converted to Roth by age 70 to achieve two things: 1) No required minimum distribution once I turn 70.5 and 2) A favorable tax treatment when passed down to my daughter.
My annual expenses at that point will be $40-50k, mainly depending on the cost of health insurance premiums. At age 65 my small pension will payout about $800/month with a 2% annual increase. I will probably wait until I turn 70 to draw on my social security, which will come to about $2,800 /month. Many think that if you retire really early (like before 50); you will have little or no social security benefits.
After quite a bit of research in the past few months (including learning about bend points, index factors and average indexed monthly income), I discovered that is not quite true. My projected benefits, even in the extreme case of 20+ years of no income from 50-70, I will qualify for almost enough to cover all my expenses.
The main reason is something called an "indexing factor" that basically adjusts your historical annual earnings for inflation. Since I worked in both high school and college, I have earnings going back to the 80s. For instance, in 1988, I had an annual income of about $7,000, but for social security purposes, that income will get multiplied by an index factor of about 2.6. This brings that $7k income to $18,200. The farther away the year, the greater the index factor (the social security website goes in to much more detail).
Also, by starting work as young as high school, I have more years of earnings. By the time I retire in 2019, I will have exactly 35 years of income, which is the number of years used to calculate your social security benefit. If I had less than 35 years, I would have to use $0 for those missing years of income. This is yet another sign that it is the right time for me to retire.
I plan to wait as long as possible to take social security benefits and pension because it more money of course, but also because I have unusual longevity in my family. I have 2 relatives that lived to be over the age of 100!
Once I retire from corporate America, I plan on filling that time with my financial literacy efforts. I have some creative projects I will be working on and look forward to giving them my full attention. I started on the path several years ago and really want to dedicate more time to it. I currently serve on the board for two non-profit organizations and would like to continue as a leader in the financial education space. There will likely earn an income from my work, but the beauty is, I don't have to.
Working for corporate America actually helped fuel my journey to early retirement because of the income and financial benefits (like 401(k) and really cheap health insurance). My largest savings vehicle was my 401k and is the majority of my net worth. Also, having paid time off (about 6 weeks a year) allowed me to take meetings in the middle of the week, travel to speak or do workshops, and attend conferences if needed. Don't get me wrong, it did get pretty tiring to juggle both and that is really what helped me make my early retirement decision.
Are there any issues in retirement that concern you? If so, how are you planning to address them?
Like many other early retirees, healthcare is a concern; mostly, because of the uncertainty and politics surrounding it.
For the first 18 months after I leave work, I will have COBRA and pay for my premiums from my HSA. Beyond that, I can buy health insurance on the exchange (if it still exists) with some subsidies because I can be strategic with where my income comes from.
I would also consider health sharing plans as well but need to a little more research on them. When I am eligible for Medicare, it will hopefully reduce my healthcare premiums and there are certain parts that I can pay for out of my HSA.
MISCELLANEOUS
How did you learn about finances and at what age did it 'click'? Was it from family, books, forced to learn as wealth grew, etc.?
I was forced to learn the art of stretching a dollar when I was young. Optimizing my finances became as habit forming as buckling my seat belt. My family did not have much money, but I also did not see a lot of debt or credit.
So as I started out, debt was something that I had very little of and I quickly realized what an advantage that was in growing my net worth. I often hear about people that paid off $50k in debt in a year and things like that. I always wonder: what if you could save that much in a year?
When I really got in to learning about my finances, my preferred way consuming information was audio (podcasts, audio books, YouTube, etc.). I started listing to people like Clark Howard, Dave Ramsey, and Suze Orman. They were all awesome for the basics and I credit them with sparking my interest in personal finance.
After I got divorced, it really gave me reason for pause. It led me to an investment club that is supported by a nonprofit organization called Better Investing. I didn't know anyone in the club but I joined because everyone was smarter than me and helped build my confidence in the very confusing world of investing.
The club mostly focuses on education, but we do invest real money and manage a club portfolio of high quality growth stocks. By being around the other club members, I started feeling smarter and loved learning how to analyze individual stocks.
Once I got my first whiff FIRE (financial independence/retire early) concept about five years ago, it supercharged my wealth building efforts. I came across some brilliant bloggers and podcasters that just blew my mind with advanced strategies and ideas I had never heard of (like the mega backdoor Roth and HSAs as the ultimate retirement account).
There are so many but I will mention a few of my favorite: Choose FI, Mad Fientist, Root of Good, The Millionaire Educator, White Coat Investor, The Money Guy Show, and Journey to Launch. I am especially drawn to those that share their numbers (net worth, income, expenses, savings, investments, etc.). I'm totally okay with someone being is anonymous, but the details of their finances are very helpful. I think what I like the most is that these are people I can hang out with and have them and their guests in my circle of influence.
I love visiting the Rockstar Finance website for the articles and awesome "Net Worth Tracker" which lists financial bloggers who publicly share their net worth. This has been a wonderful starting point for me to discover new bloggers and explore endless personal finance content.
Over the past year or so, I have been surrounding myself by millionaires through the ESI millionaire interviews that are so fascinating to me. For all the millionaires who shared their story here…I thank you, and YOU have been a source of inspiration for me. So, I say to the people that claim there is no financial role models and no one in their lives to help teach them about money and wealth: "just go online, read a book, listen to a podcast and you will find all the mentors you need".
Who inspired you to excel in life? Who are your heroes?
My daughter has probably been my single biggest source of inspiration. I just really want to make her proud of me and leave a legacy for her. I want her to know that her mom made a difference and had a positive impact on the world (and encourage her to do the same). She is actually a big fan on my FIRE journey so I'm always so excited to share updates with her. I think she is definitely going to by second generation FIRE!
Although not quite as important as my daughter, there are other heroes that I truly admire. The first is Warren Buffett. He is a brilliant investor, great leader that built one of the world's most admired companies and still has humility and compassion for others. His philanthropy has reached far and wide. I really loved watching his HBO documentary, called "Becoming Warren Buffett".
I really love a "rags to riches" story and the tenacity that comes along with it. Howard Schultz (former Starbucks Chairman and CEO) has a pretty amazing story that kind of explains why Starbucks offers health insurance to even part time employees. He is the type of leader that I respect and admire.
Mellody Hobson blew me away with a Ted Talk she did a few years ago on financial literacy. She shared her very inspiring story of learning about money growing up while her family struggled financially. I have followed her career and contributions to the world of financial literacy since then.
She is president of one of the largest minority-owned investment firms in the world and serves on the board of directors of several major companies. Her firm has a foundation that (among many other charitable activities) gives back financially and through unique programs to the underserved community where she grew up.
Do you give to charity? Why or why not? If you do, what percent of time/money do you give?
I give both time and money to charity and plan to continue. I feel so blessed for what I have (knowledge and money) and feel an obligation to give back. I give about 5% of my pay to charity and about 10% of my time. I currently donate many hours of my time every year teaching financial literacy to schools and adult groups.
I try to live by a quote from my favorite poet, Maya Angelou, which says "I've learned that you shouldn't go through life with a catcher's mitt on both hands; you need to be able to throw something back".
Recently, I was able to help some of the younger generation in my family with their education. I have college savings that my daughter will probably not need and wanted to share a portion of those funds with three of my relatives close to graduation. I gave each of them about 10% of the balance and they were all tremendously grateful.
My goal was to help motivate and encourage them to the make it to the finish line. This was a total surprise to them and all I ask for in return is an invitation to their graduation. I'd like to do more random acts of kindness like this.
Do you plan to leave an inheritance for your heirs (how do you plan to distribute your wealth at your death)? What are your reasons behind this plan?
Yes! My daughter is my sole heir and so deserving. I feel like this is the first step to creating generational wealth and changing my family tree. I can already see the tide turning. I would like to also leave about a 10% portion to financial literacy charities as part of my legacy.
What would you say is your greatest strength in the ESI wealth-building model (Earn, Save or Invest)?
Mine is definitely investing. I felt so empowered when I learned about the stock market.
I really enjoy it and view buying stocks or funds as a type of spending money on appreciating assets. I consistently contribute to my investments and stay the course even when the markets are shaky. I tested this back in 2008 and it paid off big for me for the next 10 years that followed (2009-2018). The investing part is really what accelerated my net worth and financial independence.