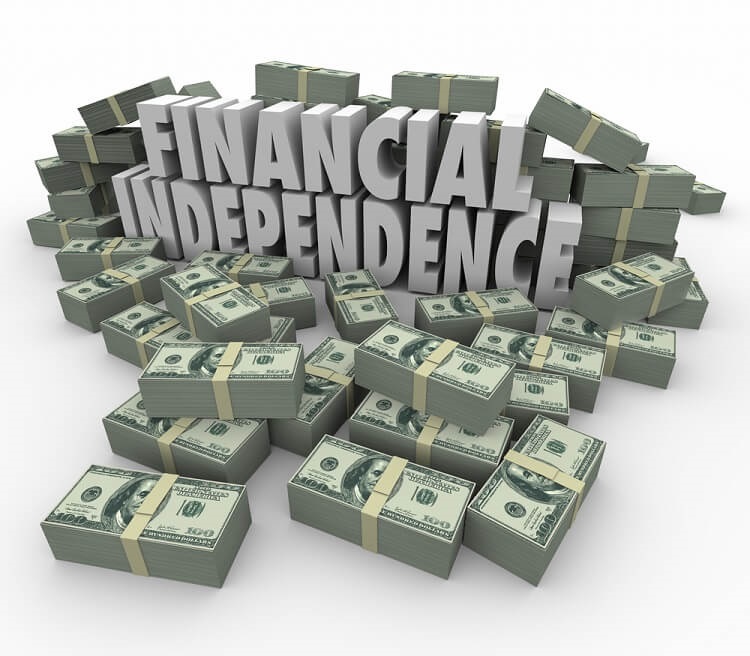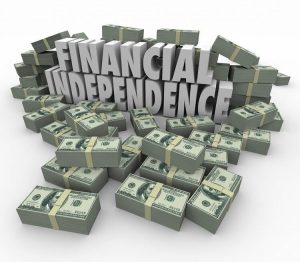 Well, here we are again — I have yet another financial calculator to share with you.
And this one is the granddaddy of them all!
Just so everyone is on the same page, I've recently introduced two new calculators.
One deals with the impact growing your career can have on your finances while the other answers the question, "When can I retire?"
I love these calculators and what they will do for ESI Money readers, but I also wanted to have one that encapsulates the essence of the E-S-I philosophy. So today I'm introducing the ESI Scale Financial Independence Calculator.
What is the ESI Scale?
For those of you who don't know, E-S-I (in the name of this site) stands for earn, save, and invest. These are the three steps to wealth highlighted from the very beginning of this site.
Since I laid out my philosophy in that original post, I have added to the E-S-I teaching by illustrating how people can work the ESI Scale to financial independence (FI).
After that post, a reader used the principles and shared his example of working the ESI Scale. I loved what he did, decided I wanted more, and started the ESI Scale Interview series.
All of these posts focus on the three principles I espouse (the same ones I used to grow my net worth) and illustrate the various ways people use them to achieve FI. Some are heavy on one or two, while others are decent on all three. But whatever the combination, they can all add up to success if worked correctly.
I like the ESI Scale approach for many reasons, but my top to have to be:
It's easy to understand and explain. It includes just three steps and they are pretty simple. Yes, people can become wealthy by doing the basics.
It worked for me. Need I say more? 😉
To supplement all these posts I wanted a calculator that helped people work the scale for themselves. Now I have the right tool to do that.
What is the Calculator Designed to Do?
The calculator was created to help the user realize where they currently stand in each of the three areas — earning, saving, and investing — and how that leads to FI (how many years until freedom).
Then they can play with the inputs to see how their actions impact the road to financial independence.
From there they can make plans based on the inputs and get to work on them.
The calculator literally helps them to work the ESI Scale to reach financial independence.
We'll get to the specifics in a second. For now, here's the calculator…
ESI Calculator Inputs
As you might imagine, there are three main input areas to the calculator.
The first focuses on earning and includes the following:
Salary -- Here you record your current annual salary as well as the annual increases you expect to receive. To dive deeper into how to make the most of your career and earn more, check out the impact of growing your career calculator. In fact, it's probably better to work out that calculator first, then come back here and input the results into this calculator. (Yes, we thought about merging the two of them, but we didn't want this one to be as big as King Kong.)
Side Hustle -- Enter in the annual profit amounts you think you can earn each year from a side hustle. These inputs let you assume that you 1) don't want a side hustle (enter all zeros), 2) start a side hustle and grow it over time (add increasing numbers through year 5), or 3) already have a side hustle at its full potential (put all same earnings number in all boxes).
Other Income -- This includes any other income you have. It could be from interest, dividends, rental income, or anything else. It's listed as one number for the current year but assumes you earn that much each year. If it changes dramatically from one year to the next, you can either use an average or come back each year and get a new reading.
Next is the "save" area which is actually quite simple. Just select the percent of your income (which you just entered above) that you plan on saving each year. Slide the scale to the correct percentage and it will automatically tell you the amount as well. You can enter in an average amount over the years or you can come back each year and adjust if it fluctuates widely.
Then there's the "invest" section which has two simple inputs:
Current Investment Balance -- This is the amount you currently have saved to either drawdown or earn income from in retirement. It could be in brokerage accounts, 401ks, Roth IRAs, or anywhere.
Annual Return on Investments -- This is the growth rate for the retirement funds you have already saved and for those you plan to save between now and FI.
Once you have all these recorded it's time to see how they add up to financial independence.
To do this you need a few more inputs as follows:
Expected Annual Spending in FI -- This is the annual amount you'd like to spend when you become financially independent -- the lifestyle you want to have when you are FI. It's in current year dollars.
Annual Spending Inflation -- This is your estimate of what inflation will be from today until you reach FI (the calculator will tell you how many years that will be.) Because of inflation it's going to take more money to become FI in 10 years than it will today.
Assumed Withdrawal Rate or Earnings on Assets -- This could represent several options depending on your circumstances: 1) what percentage of your assets you're willing to spend/withdraw during retirement/the time you begin living off them (4% is the standard, but you can pick a lower percentage for more safety), 2) the earnings you might have from your assets in FI/retirement (for instance, your retirement assets might all be in real estate which churn off 8% annually in income), or 3) a blended rate of the two (an example would be 4% withdrawal of assets and 10% earning on real estate for a blended rate of 7% per year). Put in a percentage that fits your circumstances.
Now that you have everything recorded, you are ready for the results.
Calculator Results
At this point you'll see big letters stating:
YOU'RE ON-TRACK TO REACH FINANCIAL INDEPENDENCE IN:
And then a big red box with the number of years.
This is how many years you have left to reach FI given the inputs you selected.
Below the red box there's a blue box that says "click to show detailed results". If you click that, you'll get a chart and a table showing the balance needed to reach FI, your actual balance in any given year, and where the latter surpasses the former -- which is when you become FI.
One note on the numbers: If you enter in any amounts for the side hustle numbers, the balance needed to reach FI will dip in the first five years as the new income pours in. Then it starts to go up as income remains flat and yet inflation takes its toll on your spending needs.
Now look at the results and begin to analyze them. From here you can see where you are and plan to make changes.
How to Use the ESI Scale to Reach FI
I've said all of this in various places, but let's just review the key steps anyone can take to drive towards FI (which are reflected in the numbers above):
On a final note, as you plan what financial independence looks like to you, be sure to build in as many margins of safety as possible to protect yourself from any unfortunate circumstances that may pop up.
Look the calculator over and let me know what you think of it.