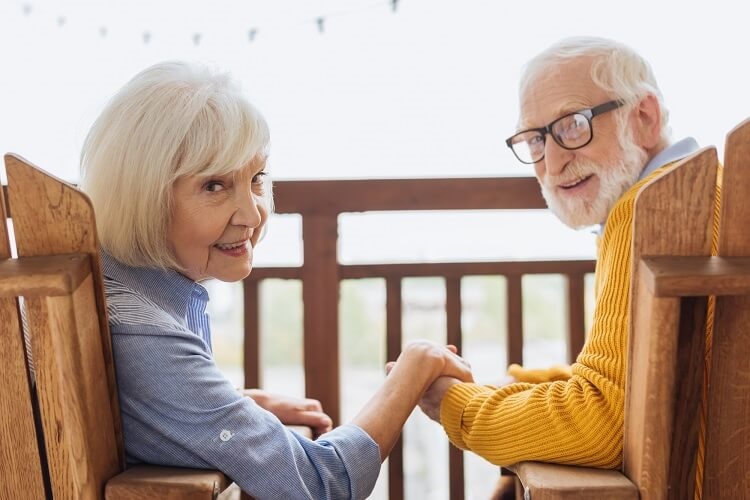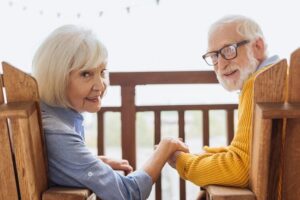 Here's our latest interview with a retiree as we seek to learn from those who have actually taken the retirement plunge.
If you'd like to be considered for an interview, drop me a note and we can chat about specifics.
This interview was conducted in July.
My questions are in bold italics and their responses follow in black.
Let's get started…
GENERAL OVERVIEW
Please tell us about yourself.
I'm 69 and my wife is 64. We have been married for 40 years.
We have 4 adult children and one grandchild.
We've lived in the Midwest suburbs most of our lives. In 2012 we moved to a more rural area.
I was Millionaire Interview 60 in May 2018.
Two years ago I went to my 50-year high school reunion and was referred to (by a couple of people) as the "math genius". I'm not so sure about the "genius" part but I definitely like math.
My degrees were in math and engineering and my career consisted of several jobs in the STEM areas. I tend to take a math, statistical, probabilistic approach to personal finance as well as life in general.
I'll be doing a millionaire interview update soon.
RETIREMENT OVERVIEW
How do you define retirement?
First, I define semi-retirement as leaving your full-time job, but not being sure if and when you might work again. If you do work again, the work could be part-time or full-time, and might be for enjoyment, money, or both.
Second, I define full retirement as leaving your full-time job with no intention of or plan to be working for money again. Many people work for pleasure or do volunteer work in retirement.
My father had a job giving tours of the desert during his retirement. Sometimes a retiree may need to come out of retirement and get a job due to unforeseen financial difficulties.
How long have you been retired?
My early semi-retirement started when I was 49. My company offered older employees an early retirement buyout. After "retiring" I worked part-time as a math teacher for 8 years and then worked full-time as a statistical programmer for 12 years.
My full retirement started when I retired at the end of last year at age 68, so I have been fully retired for 5 months.
Is your spouse also retired?
My wife left work back in 1988 to become a full-time mom. For a while she worked part time.
What was your career and income before retirement?
Before my early retirement in 2001 my career was in telecommunications and income was $98K. This retirement gave me a $20K pension starting that year.
Before my full retirement in 2020 I was a statistical programmer and earned about $75K + $20K pension = $95K.
Why did you retire?
The original plan was to retire from my telecommunications job when I officially would have become eligible for a full pension. That would have happened at age 56 which coincidentally is the same age that my father retired.
Early Retirement…
The reason for my taking the early retirement was more about getting a pension in exchange for giving up my job. My company was about to launch a second round of layoffs to cut costs. I knew that if I didn't take the offer then someone else would need to be cut. Moreover, there was a pretty good chance that the "someone else" could be me and I wouldn't get a pension in that case.
I looked up what a $20K/year immediate annuity would cost starting at age 50. This is a good way to estimate what a pension is worth as a lump sum. I calculated that the $20K/year pension was worth about $500K. I thought it was a generous offer and took it.
While part-time teaching…
The more interesting decision point came after I had worked part-time as a math teacher for a few years and our net worth crossed the $1M point. This was the point at which I felt confident that we could get by on my teaching salary indefinitely and I could comfortably retire completely in my 60's. I did not want to stay part-time though. I felt like I still had a lot of good years left to contribute if I could find a full-time job, so I continued my job search.
It's apparent to our family and friends that we don't (in general) spend a lot of money and that tends to give them the impression that we don't have much money. I guess that you could say that we practice "stealth wealth". I think they would be quite surprised to learn of our net worth both then and now.
I remember having an awkward phone conversation with my father at this time. He started lecturing me about how I needed to get out there and "pound the pavement" to search for a full-time job. I felt like saying "But dad, we're millionaires…", but just kept quiet about that and assured him that I'm searching for another job.
Full Retirement…
I was offered the full-time statistical programmer position in 2007. Of all the jobs I've ever had I would have to rate this one as the best. The people were fantastic to work with.
The company was very accommodating. When my disabled son needed treatment at a hospital in another state they let us move out-of-state and work remotely (for 7 years).
That made the retirement decision harder because I knew I would miss working there. I gave them one-year notice at the beginning of 2019 and retired as of Jan 1, 2020.
PREPARATION FOR RETIREMENT
When did you first start thinking seriously about retirement and when did that turn into a decision to do it?
I have to start with the "Early Retirement" for this question.
Back around 1995 I attended a meeting presented by financial advisers at our company. This was when I learned about the "3-legged stool" of retirement.
The legs of the stool are: retirement savings, pension, and Social Security – with each leg contributing an approximately equal amount of retirement income. They gave a formula for computing when I would be "fully service pension-eligible" which means I could immediately retire and collect a pension. I remember mentally calculating that if I continued working until the end of 2006 I would be able to get a full pension. Then I would have all 3 legs of the stool and be able to retire.
I pretty much decided that I wanted to retire at that point back in 1995. That was a sunny day scenario that never happened, not just for me but most workers of the baby boomer and succeeding generations. I got the pension earlier (by taking early retirement in 2001), but had to give up my job 5 years earlier than planned to get it.
Many companies have since knocked out the "pension" leg of the stool by freezing their pension plans. You don't hear much about that stool any more. Now it's all about the "number".
What were the major steps you took from deciding to retire to developing a plan to do so?
After early retirement I had to figure out a way back to the original 3-legged stool plan.
Taking the early retirement offer essentially gave me the 3-legged stool from my original plan to retire at age 56. The problem was that I was only 49 ½ and I needed to make up for the loss of over 5 years of income and retirement saving. I had 15-20 years to do it, so I wasn't too worried.
I started out with teaching part-time plus I was able to get a couple of contract jobs. The big breakthrough was getting the statistical programmer job in 2008.
By my calculations I had the original 3-legged stool (and a little extra) after working at the programming job for a couple of years. I stayed another 10 years because I really enjoyed working there. Having extra money for retirement didn't hurt either.
Had it been a different job I wouldn't have waited that long to retire. The tradeoff between having more time versus more money makes the decision to retire a tough one.
What did your pre-retirement financials look like?
Our net worth at full retirement was about $1.9 million, including:
Roth IRA and 401K – $987K invested mostly in stock and bond index funds
Traditional IRA and 401K – $516K also in stock/bond index funds
Cash equivalent investments $20K – GNMA and TIPS
Home – $330K – no mortgage.
$20K – checking and savings
What was your overall financial plan for retirement?
At full retirement the Social Security is the same, the pensions will grow to $30K/yr and the retirement savings is about $1.5M and will be mostly converted to Roth.
Our overall financial plan for full retirement included:
Conversion of traditional IRAs to Roth IRAs to greatly reduce our taxation of social security benefits.
Waiting until age 70 to take my social security. My wife claimed her social security at age 62 last year.
We have 3 small pensions. I have one that has been paying $20K/year starting back in 2001 and another that will be paying $5K/year soon. My wife has a pension that will pay $5K/year in a couple of years.
Did you make any specific moves to prepare your finances for retirement?
The main preparation was all the Roth conversion – here's the full story:
Shortly after taking the early retirement in 2001 I read a Scott Burns article about converting traditional IRAs to Roth IRAs to save on taxation of Social Security benefits during retirement. I decided to use the period of lower income to convert a big chunk of our traditional IRAs.
Over the next 18 years I converted between $20K-$62K per year so that most of our IRA money is now in Roth.
Every year we get 2 1090-R forms to report pension income and Roth conversion income to the IRS, so we are old pros with this form. The tricky part is calculating and withholding the right amount for tax time. I withhold taxes from my pension because it's easy to add withholding.
The following kind of summarizes our conversion process in 5-year intervals:


Some notes about the above table:
About half way through you may notice that I needed to pick up (about double) the pace of conversion.
This whole conversion process is like trying to hit multiple moving targets simultaneously. My income situation changed dramatically when I got the job in 2008. The stock market is fluctuating constantly. The tax brackets are changing. The Qualified Charitable Distribution rules may be subject to change. Even the age at which RMDs must be taken has changed from 70 ½ to 72 ½ recently.
The Roth column is not just conversions. It includes investment growth, multiple Roth IRA contributions, and I also had a Roth 401K at my last company.
Likewise, the traditional column includes growth and traditional 401K company matches.
Who helped you develop this plan?
The plan was all mine, with much self-education from books and personal finance articles/blogs.
The Social Security claiming strategy came from a recent article on the web called "Social Security Claiming Strategy Calculators Compared".
I was going to use one of the free calculators in the article but I matched their third test case almost exactly and decided to go with the strategy given as the correct answer in the article.
What plans did you make in advance to leave your job?
Once I decided to retire the major steps included:
Developing a plan to wind down my work and transition what was left to others in my group. Giving one-year notice (unusually long time) turned out to be a little harder than I expected. At first it seemed like my work load was not winding down fast enough and I was getting a little nervous that the retirement might not happen on time. In the end I was able to focus on documentation and handing things off, so that all worked out.
Talk to Human Relations group to find out what they need from me for retirement and cancellation of benefits, etc.
Figure out what to do about health care.
What were your pre-retirement concerns (financial or non-financial)?
Our biggest concerns were:
Healthcare
Retiring from a company with headquarters in a different state – getting all the necessary communication to go smoothly.
How did you handle deciding on and paying for healthcare?
This was particularly hard for our family because we have 4 people to consider (me, my wife, our disabled son, and our youngest daughter):
I am eligible for Medicare. I worked until age 68 and signed up for Medicare then because I had (family) health benefits from age 65-68. It is OK to sign up at age 68 for this reason, but I found out that it's kind of a race to get all the forms in and decisions made in time to prevent a lapse in coverage.
My wife was age 62, so my retiring meant that she would need to get coverage through the healthcare marketplace. We were shocked at the cost so she ultimately decided to sign up with a health sharing ministry.
My son was on my healthcare with Medicaid as secondary. He would have to go on a Medicaid plan with Medicaid now as his primary healthcare coverage.
My daughter was on my healthcare. We found out that as a student she would be covered by Medicaid.
I read the book: "Get What's Yours for Medicare" by Philip Moeller cover to cover before applying for Medicare. This book was very helpful in making the Medicare decision. I also talked to someone at the local senior center about Medicare.
How did you tell your family and friends of your plans?
Most of my friends were through work in the state where we used to live. I told many in the group of my retirement at various times during last year. I announced it officially at a group Zoom meeting. We were doing Zoom meetings before Zoom meetings got "cool" 🙂 .
My side of the family consists of 2 younger sisters, both married for many years, and both moved out west. I told them about the retirement over the phone around the end of last year. One was retired already and the other plans to retire soon. They were not surprised at all that I was retiring – probably wondering what took me so long.
My wife's side of the family consists of several younger siblings, most living in the same state. I told people of my retirement in person gradually at a number of family get-togethers. The usual reaction was one of surprise. I'm not sure how to account for that, but would like to think it is because I look much younger than my age 🙂 .
THE ACT OF RETIRING
How did you ultimately retire?
Given that I was working remotely from out of state, the last days were just final cleanup and saying goodbye's via chat and e-mail.
I received a nice card in the mail from the group. I sent a long e-mail to the group saying how much I enjoyed working with them.
What went well? What didn't go so well?
Working remotely made it go smoothly but it would have been nice to see everyone in person one last time.
How did you ultimately find the courage to do it?
At age 68 it didn't take much courage to me to retire.
It didn't come as that much of a surprise to people and I knew our finances were rock solid.
RETIREMENT LIFE
How was the adjustment, especially the first few months after retirement?
The first few months were actually quite hectic – worse than full-time working. Hassles included:
Figuring out how to use my new computer. I had to return the company computer and discovered that all the files on the company computer were encrypted for security. I lost most of the files I had on that computer.
Getting my disabled son's new Medicaid policy squared away. It took a couple of tries to successfully cancel my former company's health benefits and Medicaid would not accept him if he already has insurance.
We had some home fix-it projects that we had put off until I retired. We had kicked those cans down the road a little too long.
I had planned to help my wife out with house chores. Let's just say that there was a learning curve for everything.
Then there was the Covid-19 thing. At first it helped to be staying home most of the time – because I got a lot more done. Now that we are getting caught up it's becoming less stressful.
How is retirement life now? What do you like about it and what do you dislike?
My oldest son gave me a book for Christmas entitled "The Joy of Not Working – A book for the retired, unemployed, and overworked" by Ernie J. Zelinski. It was the first book I read after retirement. I guess I couldn't wait to dig into this one. One of the big takeaways I got from the book was the "easy rule of life" which states:
Do the easy and comfortable → Life ends up being difficult.
Do the difficult and uncomfortable → Life ends up being easy.
For example – when you are not working it would be easy to lie around all day, sleeping and watching TV. Living your retirement like this would be "easy". Life then becomes "difficult" with your health declining rapidly.
I liked this book because it helped me reconcile what I see as 3 distinctly different but equally valid plans for retirement:
Early retirement – retiring early before turning 60
Standard retirement – retiring in your 60's
Late retirement – retiring in your 70's, later, or planning to work until you can't
The key is to make sure that you are "self-actualizing" which I read about in this book and had heard about before, but not in this much detail. I remember what this means by thinking of the old army slogan "Be all that you can be!" You can be happy in any one of the three types of retirement and even change your mind as long as you are self-actualizing (accomplishing what you want with your life).
I think my father's retirement is a great example that I would like to emulate. My father retired at age 56 and was retired for 35 years before he died. Some of his retirement activities included playing tennis, playing bridge, and giving his tours of the desert. These were all things he liked to do and were challenging at whatever level of fitness/health he had at the time.
What do you do with your time? What does an average day look like?
It was apparent to me at the beginning of retirement that I needed to establish some purposes and goals for my retirement. I chose: 1. helping people 2. staying active physically 3. staying active mentally.
So a typical day would include:
Getting up and help with breakfast and dishes.
Walking the dog (usually with family).
Doing about 45 minutes to an hour of a variety of exercises. I have a mini-trampoline, a body ball, and a pull-up bar. Outside I can go walking, running, or biking.
Reading a book and/or reading things on-line.
Helping with whatever needs to be cleaned up or fixed around the house.
My wife and I often visit our older daughter and granddaughter. For a while I gave our daughter some driving lessons.
Doing yard work (we have two acres so there is plenty to do).
Playing guitar.
Eventually I want to learn to play new songs on my guitar and play chess again.
What is your social life like?
We are unusual for a couple in their 60's because we are not empty-nesters. Our adult kids live at home or nearby. Even with Covid, that gave us a pretty active social life as well as keeping us busy. It's times like these that make you realize how important your family relationships are.
The senior center near us just opened back up so we will probably start visiting it again soon.
Looking back, what would you have done differently?
Hindsight is always 20-20. If I had known that Covid was coming I would have made one last trip to see all the friends I could in the state we used to live in. But that would have been impossible to foresee.
Was there any emotional impact from leaving the workforce?
There's always emotional impact when you leave an employer.
This time it was harder because it was a job that I really liked and I liked the people in the company as well.
What surprises (financial or non-financial, good or bad) have you had since retiring and how have you handled them?
The financial surprises (both pleasant, at least in the financial sense) included:
Getting a small inheritance from my wife's parents
Getting stimulus checks because I didn't think we would be eligible.
A non-financial surprise is how busy I have been in retirement. I thought I would eventually run low on things to do but so far that hasn't happened.
What are your future plans?
We're mostly stuck at home until Covid goes away. We'll keep doing more of what we've been doing until then.
Once it's gone we will be able to travel some and participate in group activities again.
RETIREMENT FINANCES
How has your financial plan performed compared to what you had estimated before retirement?
The financial plan has gone exactly as planned so far.
Can you give us some insights into your post-retirement spending and income? How much do you spend annually and on what? And where does the income to pay for your spending come from?
Our annual spending tends to be about $40K – $60K with recent increases in health care spending.
Our income this year is about:
$19.5K from my first pension
$5.3K from my second pension
$10.8K from my wife's Social Security
for a total $35.6K in 2021 – not counting the stimulus payments.
Next year our income will start to include my wife's pension and my Social Security:
$35.6K (same income as last year)
$5K from my wife's pension
$40.8K from my Social Security
for a total $81.4K in 2022 and subsequent years.
This year we made withdrawals from traditional IRAs in addition to retirement income. After that, unless we dramatically increase our spending, we may not need to withdraw IRA money to cover spending.
How are you handling Social Security, required minimum distributions, tax issues and the like?
In 2020-2021 we made more withdrawals and conversions from the traditional IRAs to get our traditional IRA accounts even lower prior to my filing for Social Security benefits at age 70 (2022). Currently we have $400K in traditional IRAs and $1,225K in Roth IRAs. Up to 85% of our benefits could be taxed to whatever extent our AGI goes over $44K. The RMDs we will have to take will push our AGI over $44K. With the conversion we have done, the effect should be minimal.
I have a complicated spreadsheet for calculating the withdrawals/conversions, the tax withholding, and the tax we'll have to pay. We should be able to stay below the 22% tax bracket (or whatever the lowest tax bracket in the 20% range gets changed to) for the foreseeable future.
All of my traditional IRA has been converted to Roth leaving just my wife's traditional IRA. She's younger than me so we won't have to start taking RMDs until my wife turns 72 (in 2029). Comparing the tax on the converted IRA money to what would been the additional tax on the RMDs had we not done the conversion, I think we came out about even on just that part. The big difference is for the social security taxation.
I'm estimating that about 90% of our Social Security will not be taxed. The little bit that is taxed will be at a rate below 20% (12% assuming the current tax brackets). Without the Roth conversion, probably all of our Social Security would have been taxed. Our Social Security income will be $51.6K starting next year, so to whatever extent we can prevent it from being taxed is worthwhile.
Did you return to paid work? Why or why not?
No, because I don't want to give up my time for more money.
Did you find it hard going from being a saver to a spender?
So far it's still a little hard to become a spender. My wife and I don't want a big house. Neither of us like luxury cars and my wife hates the "new car smell" so we'll probably end up buying used cars like we always do. We paid a fair amount on alternative health care (integrative doctors, supplements and healthy food).
I am a child of the 60's and as such I would love nothing better than to make this world a better place. My wife comes at this from a more religious perspective but we both agree we want to give more money to charities and causes. We also want to leave a good size inheritance to our children. I've read that about $300K is large enough to be appreciated but not so large as to set them for life.
I'm thinking maybe we can ease into spending with a little "stealth frugality". You may be familiar with "stealth wealth", where you hide the fact that you are wealthy by never making lavish purchases. In stealth frugality you hide the fact that you are frugal by throwing in a few occasional lavish purchases.
Believe it or not we do have a history of being big spenders. When we got married I paid for a live band, a professional photographer and a good chunk of the reception hall fee (it was a nice reception). Then we went for our honeymoon to Europe. After the honeymoon we bought 2 cars (one new and one slightly used – paid for in cash) and I used the remaining money I had in savings to pay off my wife's student debt. We started off our marriage with no savings and no debt.
It's been a long time, but I think the spending thing will come back to us.
Looking back, what do you wish you knew in advance?
Actually the timing of my retirement just before the time Covid-19 came was excellent planning. It was almost like I knew about it in advance.
What advice do you have for those wanting to retire?
Do the math and make sure you are financially ready.
Once you are financially ready, then you have to decide whether you want more time or more money. Once the balance shifts decisively in favor of "more time" then it's time to retire.
It's not an easy decision, but you can (and you may have to) go back and forth a bit like I did.