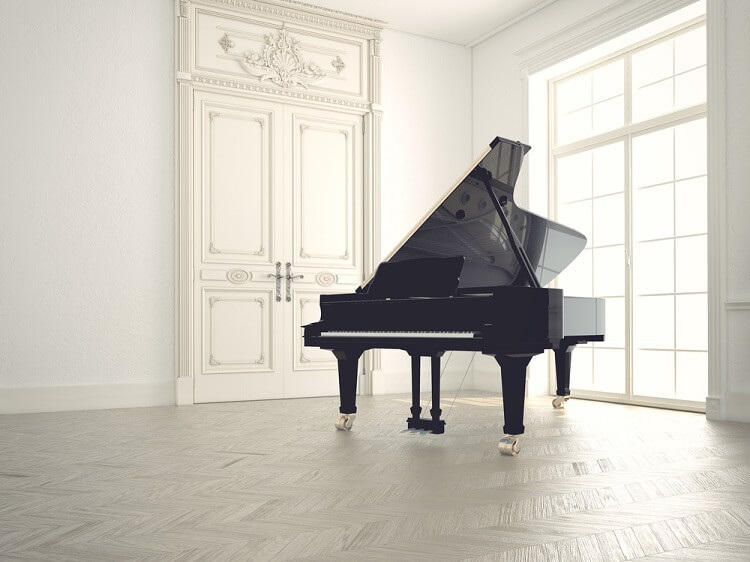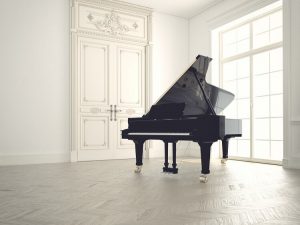 Here's our latest interview with a millionaire as we seek to learn from those who have grown their wealth to high heights.
If you'd like to be considered for an interview, drop me a note and we can chat about specifics.
My questions are in bold italics and his responses follow in black.
Let's get started…
OVERVIEW
How old are you (and spouse if applicable, plus how long you've been married)?
My wife is 60 and I am 66. We have been married for 37 years.
Do you have kids/family (if so, how old are they)?
We have 4 children, ages 30, 28, 24, and 19.
What area of the country do you live in (and urban or rural)?
We've lived in the Midwest suburbs most of our lives. About 5 years ago we moved to a more rural area.
What is your current net worth?
About $1.6 million.
What are the main assets that make up your net worth (stocks, real estate, business, home, retirement accounts, etc.) and any debt that offsets part of these?
Roth IRA and 401K – $718K invested mostly in stock and bond index funds
Traditional IRA and 401K – $552K also in stock/bond index funds
Cash equivalent investments $20K – GNMA and TIPS
Home – $300K – no mortgage.
$42K – checking and savings
EARN
What is your job?
I am currently working in statistics/programming.
What is your annual income?
Income is currently $74K + $20K pension + $6K rent (oldest son).
Tell us about your income performance over time. What was the starting salary of your first job and how did it grow from there?
The starting salary for my first job was $10K back in 1975 – about $43K in today's dollars.
I've had 3 main careers. The first was in computers (IT). The second was in telecommunications. The third is the one I am currently in which is statistics/programming (the buzzword these days is "big data").
When I was in between the second and third jobs I taught mathematics part-time at a community college. I prefer technical work and have never tried to go into management.
The following table gives a brief summary:

What tips do you have for others who want to grow their income?
1. Take advantage of opportunities to grow your skills outside of work.
Before we started a family I worked at an engineering consulting firm as a computer programmer. They offered to pay tuition toward an engineering degree. I saw a tremendous upside career-wise from getting such a degree and jumped at the chance. It took 5 years of working and going to school at night in order to get the B.S.E.E. degree. I also have 2 degrees in math, so this was my third college degree.
One of the companies I worked at had a Toastmasters club and I was invited to join. I was a member for 13 years and received the Competent Toastmaster (CTM) and Advanced Toastmaster (ATM) awards. I served as almost all of the club officers, up to and including president. If you work at a larger company, visibility becomes a big component of your evaluation. Being able to give a good presentation is a key to visibility. The training helped me to give several technical presentations as well as a number of roasts. I believe it helped me greatly with my career.
While teaching part-time I took a lot of computer classes at the community college to keep those skills current.
2. Life is 10% of what happens to you and 90% of how you react to it.
I mentioned earlier that I had 3 main careers. Each career change was preceded by a massive layoff (where 2/3 or more of the company was downsized). I hate the stress of going to work with the sword of Damocles hanging over my head. I was never actually laid off. In both cases I voluntarily gave up my job in order to be better off financially. In the first case, I interviewed around and received a job offer for a 35% increase in salary. This job offer was partially made possible by getting the electrical engineering degree I just mentioned in "take advantage of opportunities".
In the second case, my company offered older employees an early retirement buyout. I knew the $20K/year pension (starting at age 50) was worth about $500K as a lump sum, so I thought it was a generous offer and took it. Anyone living paycheck to paycheck would have been reluctant to give up their job for a modest pension, but at the time we had about $100K in "emergency" savings so we felt pretty safe.
3. Do Work You Enjoy.
When you enjoy your work you do a better job. When you do a better job you get better evaluations and better raises. When you get paid more you enjoy your work more. An engineer would call this a feedback loop. I've had a good time in my career with all its twists and turns. The job changes helped to keep things interesting. I could have retired years ago, but chose to continue because I prefer being in the game.
What's your work-life balance look like?
I've never had any problems with work-life balance. Going to school at night was stressful, but I managed to finish that before having kids. None of my employers have put excessive demands for working long hours. Two of my employers encouraged exercise at lunch time and provided showers/lockers for employee use. Currently I work almost exclusively from home by connecting to the computers at work through the internet. That eliminates the time I would have to spend on commuting to work.
Do you have any sources of income besides your career? If so, can you list them, give us a feel for how much you earn with each, and offer some insight into how you developed them?
I taught mathematics part-time at a local community college as my main source of income for 6 years. During this period I also had a couple of contract jobs.
When I finally landed my current job I continued teaching as a side hustle for a few years.
SAVE
What is your annual spending?
I would guess that typical annual spending for us has been in the $40K-$60K range. This year will be more like $80K because we are putting new hardwood flooring in the house, redoing the roof, and our youngest daughter is going to college.
What are the main categories (expenses) this spending breaks into?
We spend money mostly on our house, cars, food, health care, and utilities.
Do you have a budget? If so, how do you implement it?
We have never had a budget. We use credit cards for convenience and to get the cash back. We always pay them off in full at the end of the month. We've never had any debt, other than the house mortgage which is now paid off. It helps a lot that my wife and I are on the same page about being frugal. Every year we compute our net worth to see if the big picture still looks good.
Salary-wise I'm definitely a small fry among the group of millionaire interviewees. Given that and our larger family size, we had to keep costs down. The trick is to be frugal without feeling deprived. My wife used to subscribe to the "Tightwad Gazette" which espoused that philosophy. Here's our version of spending like a millionaire:
1. House – The rule we went by was "Don't spend more than 25% of your income on your house mortgage payments and property tax". Too big of a house will make you "house poor". We don't think of it as an investment, just a cost to keep under control.
We bought our first house when we were both working, but only looked at houses we could afford based on one income. We bought our second house (same criteria) with the thought of eventually adding on as the family got bigger. When we finally added on, we needed to refinance to get enough cash to pay for the addition. We refinanced with a 15-year mortgage in order to keep interest payments to a minimum. With our latest home purchase we downsized and were able to pay cash.
2. Cars — My wife's father worked for an auto company, so when we bought new cars we were able to get the employee discount. We mostly bought new modestly-priced cars and kept them until they had about 60K-100K miles on them. We sold/traded-in/donated them at that mileage because we were concerned about driving cars with higher mileage. An older car is more likely to break down on the road.
3. Eating out – When we were both working we ate out often. Once we were on one income we cut way back. Now we only eat out on trips and on special occasions.
4. TV/entertainment — We have not had cable TV since 1990. We do have streaming video (much cheaper). We've never spent more than $400 for a TV. We occasionally go out to the movies, but mostly watch DVDs we receive as presents or borrow them from the library. I'm really big on downloading free music (Freegal Music) from the library.
5. Phones — We have inexpensive cell phone plans and smart phones. We subscribe to an inexpensive phone/internet service.
6. Meals – My wife buys food in bulk and cooks most of our food from scratch. We have 2 refrigerators and a freezer for keeping the food we buy in bulk.
7. Kids – The 2 boys shared a bedroom and the 2 girls shared a bedroom. Most clothes were purchased at garage sales and resale shops, at least until they were older. This is a good blog post with ideas for cutting costs when you have children.
What percentage of your gross income do you save and how has that changed over time?
My wife and I got married in 1980 and both worked for the first 7 years before having children. I'm guessing from our net worth at the end of the decade we saved about 30-40% of our income during that period. We were among the first to contribute to IRAs when the program began in 1981 and both saved $2K each year. We also participated in (non-retirement) savings plans with a company match. About 1985 401Ks were offered at our respective companies. We contributed 6% to get a 50% company match and have continued to contribute that amount ever since.
A year after our first child was born my wife left her job to be a full-time mom. It's not so easy going from 2 incomes to one income and 4 children. We continued to save, but not the big percentage we had saved before. I'm guessing it was about 10-20% of our income, with most of it going into retirement savings and home equity.
What is your favorite thing to spend money on/your secret splurge?
We don't splurge often. We spent a lot on our wedding/honeymoon. While double-income we purchased a high quality piano and occasionally went out to eat at expensive restaurants.
INVEST
What is your investment philosophy/plan?
I have a lot of friends and relatives who think that being a good investor means calling market turns and picking winning stocks. Whatever the opposite of that philosophy is – that would be me. I favor diversification and low management fees. I never try to time the market or pick the next hot stock. I primarily invest in index funds.
What has been your best investment?
My biggest win was investing in my company stock. In about 3-4 years it split twice and value multiplied to 6-7 times its original value. I sold half of it and made about $75K. The reason I sold it was in order to rebalance my portfolio.
My best investment, according to my investment philosophy, has been stock and bond index funds. They are about as diversified as you can get and have low management fees. These funds are almost disappointing in how easy they are to invest in. They also fit nicely into retirement investments (IRAs/401Ks).
What has been your worst investment?
My biggest loss was the same investment as my biggest win – my company stock. After the stock went up I held on to the other half of it. It went back down and kept going down. I still have it but its value is less than 1% of the original value. I lost about $75K.
My worst investment, according to my investment philosophy, was still my company stock, but not because it lost money. I actually ended up about even in the aggregate. It didn't fit with my investing philosophy because it was too risky. I will discuss this further when I talk about my investing mistakes.
What's been your overall return?
I don't monitor this, so the best I can come up with is an estimate based on historical averages. According to CNN Money, stocks have returned about 10%/year for the last 100 years and bonds are at about 5-6%. If you use those expected returns and apply our 60% Stock/ 40% Bond mix you get an ROI of about 8%. It's probably a little lower than that because we paid management fees prior to getting index funds.
I would estimate that we contributed a total of $175K to our 401K/IRA accounts and received $75K in matching funds. That would give us approximately $1 million in investment growth or 400% growth over 37 years (600% growth if you count the company match as growth).
Comparing that to our series of 3 house investments – the investment cost was $20K down payment + $300K for mortgage payments + $125K for property tax + $155K for additions, home improvements, and maintenance = $600K. The current value of that investment is $300K plus the $65K net profit we received when we downsized to buy the third house for an overall "growth" of $365K – $600K = -$235K or 39% loss over 32 years.
How often do you monitor/review your portfolio?
If I notice that the stock market has gone way up or way down I will review the portfolio to see if we need to rebalance to get back to the 60% Stock/ 40% Bond mix. I don't rebalance often – only when there's a big change. In 2008 and 2009, we rebalanced our portfolio by selling bonds and buying into the stock market. This positioned us perfectly to take advantage of the big run up in the market that followed. In 2016 and 2017 we rebalanced the other direction – selling stock and buying bonds.
NET WORTH
How did you accumulate your net worth?
We have calculated our net worth for many years and have saved it all in a spreadsheet. I like the net worth spreadsheet because it gives us more of a long term perspective for money. The following table gives a brief summary of our net worth each decade as our savings progressed:

In many ways this was a family effort. My wife provided a second income for 8 years. She did most of the spending and kept costs down. She spent a great deal of time resolving insurance issues. The latest health insurance issue was for a $50K hospital bill that took over 6 months of follow up to get it paid.
For the three children who have attended college, they all received excellent scholarships. Two of the scholarships were full tuition, room, and board. To get good scholarships, we've found that it helps not just to have good scores on the ACT and SAT, but also to spend some time on school selection. We didn't apply necessarily to the most popular schools and made a point to include some out of state schools. Colleges want to attract out of state students and will offer better scholarship money to do so.
What road bumps did you face along the way to becoming a millionaire and how did you handle them?
The main road bump was when it took me a long time to fully get back into the work force after taking the buyout. They were sending a lot of technology jobs overseas at the time, so it was very hard to get an interview for computer or telecommunication jobs.
The teaching and contract jobs kept me going, but that didn't pay the bills as well as a full time job. Persistence and networking helped me finally get the job I have now.
My wife decided to work part time during this road bump. Even though she had previously had a professional career, she still wanted to be a full-time mother. She got a low paying job at a local YMCA where she was able to bring our children with her. We got a free membership as well as some free classes.
Strangely enough, it was during this road bump period that our net worth went over $1 million – mostly due to investment growth.
After we became millionaires, in 2008 and 2009 our net worth temporarily dropped back below $1 million due to the big drop in the stock market.
What are you currently doing to maintain/grow your net worth?
I plan to keep working for a couple more years and then retire. We're not doing anything new in regards to the net worth.
Do you have a target net worth you are trying to attain?
I wanted to make it to $1 million because that's the number people talk about. Our PAW number is about $1.2 million so we made that one too. If you don't know what that is, it will be explained toward the end of the interview.
How old were you when you made your first million and have you had any significant behavior shifts since then?
I was 53 when our net worth first went over $1 million. We initially thought that it was no big deal and that most everyone must be millionaires. Our income was not unusual, we're supporting a larger family than most, and it seems like everywhere we look we see houses bigger than ours. There was no big excitement.
We would be really boring contestants on a TV game show. It wasn't until I read TMND (The Millionaire Next Door) and saw a few studies on wealth distribution that I convinced myself that a million dollars is still a lot of money.
If you could rewind to when you first started out, what would you do differently?
I would definitely have tried out for the track team in high school. After that I'm happy with all of my career and personal life decisions. I see failure as an opportunity to learn so that next time maybe I can succeed, so I would keep all the failures.
What money mistakes have you made along the way that others can learn from?
1. When I started a new job in 1987, I had a 401K (about $4K) from my former employer that I wanted to roll into an IRA. I went to the bank to invest it in a CD until I could figure out a better place for it. The investment consultant suggested that I put it in a variable annuity (which I had never heard of before).
Afterward I read that variable annuities are usually bad investments that charge high management fees and are pushed by salespeople. These investments also have a penalty for early withdrawal. I waited the 10 years to get past the penalty and immediately moved it to my account at Vanguard. The whole experience gave me a healthy distrust of people selling investments.
2. I invested 40% of my 401K in my company's stock. I also invested in an ESOP and had company stock options. I knew that from a diversification point of view it's not a good idea to invest in single stocks, but still wanted to show my support.
I have since learned that it is an especially bad idea to invest in your own company or to at least limit such investments to 10% of your 401K. The problem is that when your company is laying off (when you need money most) is also when the company stock goes way down. As mentioned before I didn't lose any money, but should not have taken on that much risk.
If you had to give advice to ESI Money readers about how to become wealthy, what would it be?
1. Getting out of and staying out of debt (other than home mortgage) should be the top priority. Interest payments are a direct subtraction from your net worth.
2. Keep a healthy amount of cash investments for emergencies and opportunities. For us that has been $20K – $100K.
3. Save consistently every year for retirement and don't take any early withdrawals. If your job doesn't provide a 401K, then contribute to an IRA. Always get the company match in your 401K.
4. Invest in something that beats inflation. We chose index funds for high historical rate of return, diversification, simplicity, low fees, and the fact that they can be part of our retirement investments.
General advice:
Set a goal for your net worth and keep track of your progress toward it. TMND contains a different metric for wealth that depends on age and income. Using this calculation you can set a reasonable goal for net worth for your age and income:
"Multiply your age times your realized pretax annual household income from all sources except inheritances. Divide by ten. This, less any inherited wealth, is what your net worth should be."
They call this the net worth that the Average Accumulator of Wealth (AAW) should have given that age and income level. So for a household of age 50 which has income of $50K/year the AAW would have a net worth of 50 x $50K /10 = $250K. An Under Accumulator of Wealth (UAW) would have half of that amount or less. A Prodigious Accumulator of Wealth (PAW) would have double that net worth or more.
FUTURE
What are your plans for the future regarding lifestyle?
We might do some traveling. I'm getting tired of sitting at a desk most of the day and look forward to doing something that gets me out of the chair when I retire.
What are your retirement plans?
I plan to keep working for a couple more years and then retire. The main focus will be on reducing taxes and creating a decent size income stream for retirement. To that end I will wait to claim social security until age 70 and my wife will take hers at age 66½ (her full retirement age). We plan to keep converting traditional IRA investments to Roth, at least until I turn 70.
I made a calculation this year that our projected social security income + pension income + RMDs would add up to about $103K/year. This retirement income seems a bit ironic considering I've never actually had a salary as high as $100K.
Are there any issues in retirement that concern you? If so, how are you planning to address them?
For the Roth you pay taxes on it up front and never have to pay taxes again. For the traditional IRA you defer paying taxes until you withdraw your money (required starting age 70½). The general advice given for choosing between Roth and traditional IRAs is that it depends on your tax rate now versus your tax rate in retirement. If your tax rate is lower now, the Roth is better and if your tax rate in retirement is lower you should pick the traditional IRA. This seemingly simple statement leads to a lot of confusing and complicated analysis. Here are a couple of conclusions I've drawn:
1. If you did what you were "supposed to do" and saved a lot of money in traditional IRAs and 401Ks you may be very surprised at how high your tax rate in retirement will be.
2. The RMDs (Required Minimum Distributions) that you have to make with traditional IRAs create more taxable income which can make more social security income taxable. The threshold for making social security income taxable is not indexed to inflation and more people are hit with this every year. It currently affects middle class wage earners with over $250K in traditional IRAs. The upper class are already in the higher tax brackets so early conversion to Roth won't have much benefit for them.
The RMDs can effectively double your marginal income tax rate – possibly to over 50%. I've found it helpful to download the IRS Social Security Benefits worksheet in order to do a mock calculation of what taxes I will be paying in retirement. I put it into a spreadsheet format so I can see how our tax changes as I change the RMD amount.
After 16 years of conversion our traditional IRA amount is still going up. That's mostly because it has been growing faster than our Roth conversion rate. The last 2 years we increased the conversion amount to $50K each year, but still the traditional money continues to grow. At least the Roth has become larger than the traditional part. Our goal is to get the traditional IRAs down to about $200K in the next 4 years in order to stay below the high marginal income tax window. We may also use Qualified Charitable Contributions (QCDs) to reduce the taxable part of our RMD.
MISCELLANEOUS
How did you learn about finances and at what age did it 'click'? Was it from family, books, forced to learn as wealth grew, etc.?
I have received a lot of great advice about investing from my father over the years. He encouraged us to get the IRAs back in 1981. He suggested we invest in "No-load" mutual funds which were kind of the precursor to index funds. Later on he told us about index funds and steered us towards investing in Vanguard index funds. He also suggested that we start computing and recording our net worth in a spreadsheet at the end of each year.
My favorite books about investing are TMND and "Fooled By Randomness" by Nassim Nicholas Taleb. Fooled By Randomness talks about investing in terms of statistics and probability. The author's view of stock market investing is that the stock market represents a random event. The book presents evidence for this case. The randomness makes it difficult to pick winning stocks and call the turns in the market. The concept of survival bias is explained. This is why mutual funds always seem to have a history of good performance – the funds with poor performance get liquidated.
The author of Fooled By Randomness is the originator of the terms "white swan event" and "black swan event". A white swan event is an event that is rare but has been observed before (most people have seen white swans). A black swan event is an extremely rare event that could occur but has never been observed before. Black swans were not thought to exist until explorers traveled to Australia and saw them everywhere. A single stock going bankrupt is a white swan event. Every stock in an index fund going bankrupt would be a black swan event because it has never happened and almost certainly never will.
I learned a lot from newspaper articles by Scott Burns (he's retired now). Lately I'm becoming a bit of a personal finance blog junkie.
Who inspired you to excel in life? Who are your heroes?
Family, friends, co-workers, and managers have been inspiring along the way. My hero is Scotty, the chief engineer on the Star Ship Enterprise. Captain Kirk had the power, the glory, and got all the women. Scotty was the unsung hero who made the trek through the stars possible.
Do you give to charity? Why or why not? If you do, what percent of time/money do you give?
We give about $5K per year to a variety of charities. Sometimes we donate our cars to charity. We have been fortunate and think it's important to give back to those who are less fortunate. We'll probably be giving a QCD assuming that's still an option when we start taking out RMDs. I am thinking about doing some sort of volunteer work in retirement.
Do you plan to leave an inheritance for your heirs (how do you plan to distribute your wealth at your death)? What are your reasons behind this plan?
We have a will, but most of our money is in retirement funds and will go as specified in the beneficiary clauses of those investments. We are planning to set up a trust for our special needs son.
I am grateful to my great-great uncle who left me an inheritance of about $20K in Eastman Kodak stock. It doesn't sound like much now, but back in the 1970's it paid for my college education, a summer trip to Europe and my first car. I plan someday to pay it forward.