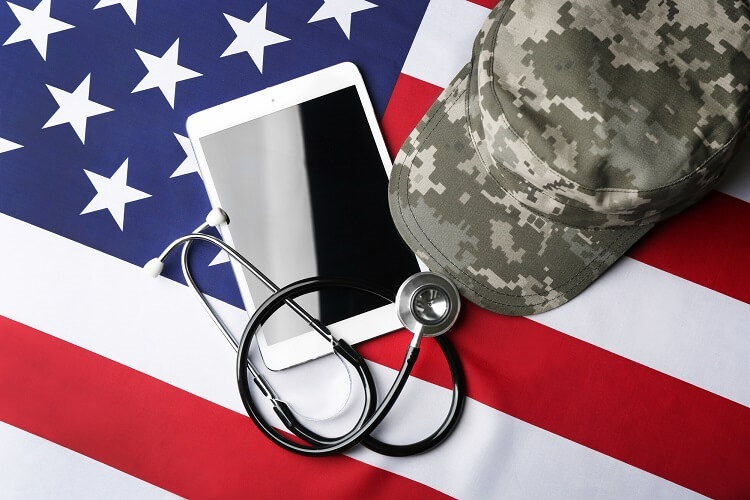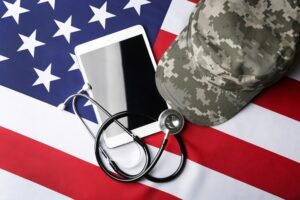 Here's our latest interview with a retiree as we seek to learn from those who have actually taken the retirement plunge.
If you'd like to be considered for an interview, drop me a note and we can chat about specifics.
This interview was conducted in August.
My questions are in bold italics and their responses follow in black.
Let's get started…
GENERAL OVERVIEW
How old are you (and spouse if applicable, plus how long you've been married)?
I am 56 and my wife is 55.
We have been married 33 years.
Do you have kids/family (if so, how old are they)?
We have two children who are mid to late 20's.
Both have become successful adults and are excellent savers. And our oldest turned us into grandparents this year – amazing!
What area of the country do you live in (and urban or rural)?
As described in Millionaire Interview 325, we remain nomadic.
A quick summary is our stuff has been in storage since July 2020 after I retired from the military. We checked out various Florida locations for 8 months (my wife really loves Florida), hiked the entire Appalachian Trail (2,194 miles) for nearly just over 6 months, became grandparents shortly after completing the trail and have been hanging out near our grandchild since.
We started in Fort Worth but moved to Houston since both parents recently started new jobs there. We will be checking out the Houston area to see if we want to make it permanent.
RETIREMENT OVERVIEW
How do you define retirement?
Retirement for me is not working for money, but I certainly would be good with someone saying they are retired but still doing something they love part time (even if it was for money).
How long have you been retired?
2 years.
Is your spouse also retired?
She has been a stay at home mom since the birth of our first child and a military spouse, offering a huge amount of support in both roles.
Now that I am retired and the kids are gone, she is definitely enjoying activities for herself. So I guess she is also having a well-deserved retirement.
What was your career and income before retirement?
I am a retired military physician leader and general surgeon. I say it in this order as the second half of my career were leadership positions where I was able to do less and less surgery as the responsibilities became tougher and tougher (I did no surgery in my last 3 years).
In the military, pay is based on rank and years of service. Military physicians also get bonus which start small but as you pay off your educational commitment, they grow to 6 figures for some specialties and time commitments. My last years, I was earning approximately $280,000 per year.
Why did you retire?
The last 4 years I worked for four different 4-star generals in 3 different jobs in 3 different locations of the world. I quickly learned they expect miracles on a regular basis and while those were pinnacle jobs for a medical colonel and certainly rewarding, they were also extremely stressful and political.
My next job was going to be a Pentagon type job, which I did not want to do.
After I decided I would retire from the military, I investigated both Veteran's Affairs and civilian medical leadership, but the stress for both seemed at least moderate. Since we were financially independent, I decided full retirement was the way to go.
PREPARATION FOR RETIREMENT
When did you first start thinking seriously about retirement and when did that turn into a decision to do it?
About 3 years before I retired, I realized we had been financially independent for several years. This got me thinking a bit about retirement, but it turned into a decision about 2 years later when the stresses of the job led me to not enjoy the job.
I retired 1 year later, after serving my commitment for moving. Every time you move in the military you incur a 2-year commitment, even though officers are told when to move without much (if any) say. I might have been able to get a waiver for this, but a 6-month minimum notice is also required for officers (and typically not waivered) and medical leadership colonels are always in high demand, so I decided to serve out the entirety of my move commitment.
What were the major steps you took from deciding to retire to developing a plan to do so?
Not as much as I would have expected.
Using an hourly advisor, we confirmed our financial independence, notified the military I was retiring at the six-month point (I didn't want to tip my hand too early) and decided we were going to explore for a while before we grew roots somewhere.
What did your pre-retirement financials look like?
We had a net worth of about $3M, which did not include a house (we still don't own one).
About half was in taxable accounts, 25% in tax deferred and 25% in Roth accounts.
Of our taxable accounts, $300K was in real estate syndication, so not liquid, but we had over $1M in liquid assets in our taxable accounts.
We had no debt and still have none.
What was your overall financial plan for retirement?
Part of deciding if we were financially independent or not included nailing down how much we spent.
For years we have used reverse budgeting (automatically paying into all our investment accounts and automatically paying all the mandatory bills – what was left we could spend), so I had a general idea how much we spent, but not an exact amount and especially not what the category amounts were.
Turns out we were spending about $120,000 a year after subtracting out taxes and investing.
Upon reviewing our expenses, none of it was job related so it matched our "base" living expenses. By base, I mean the spending which would allow us to continue to live as we had when I was working, which was comfortable for us. Any additional spending will be mostly on travel and any other fun we might think up.
Being retired military, I had a nice pension starting immediately upon retirement and this is indexed to inflation. The first year it was just under $100,000 so we didn't have a lot of ground to make up. As it turned out, I ended up with a surprisingly high disability from the Veteran's Administration, which also begins immediately upon retirement and is tax-free. This was a bit over $40,000 my first year, so suddenly all our expenses (including retirement taxes) were covered. Turns out our nest egg is for whatever fun we want.
However, upon my death, my wife's survivor's benefit is 55% of what I get now. If I live 10 years in retirement, my wife will also get Dependency and Indemnity Compensation to replace my VA disability, which will be about 50% of what I get now (still tax free). In addition, I have about $700K in term life insurance (expires when I turn 71) and a $1M inheritance (number is fixed via estate planning), so even if I die soon (worst case scenario financially), we believe my wife is set.
But we do have to keep this in mind as we plan our withdrawal rate. I usually plan to live to 80 and my wife to 100 (she has several relatives who hit 98+) in the planning tools to determine what we can safely spend, but I have also examined dying in 5 years and my wife living to 100.
In the end, we decided we could use a withdrawal rate of 3.5%, which I believe is conservative, all things considered. As it turns out, we withdrew 0% the first two years. This shows our actual safe withdrawal rate will be adjustable. If the market takes a big tank, I suspect we will belt tighten a little. I doubt we will ever go truly nuts with spending (if the market does really well) but I hope to have the temptation to test my theory!
Did you make any specific moves to prepare your finances for retirement?
In the approximately two years prior to retiring I reduced our equity holding while increasing our bonds and buying into the real estate syndication.
This put us at about 60% equity, 30% bonds, and 10% real estate syndication.
The bonds are higher than I would have done if we owned a house, but I needed to keep a sizeable amount safe and liquid for when we buy a house.
As it turns out, two years later we still have not decided where to live long term and the house reserve was a costly safety net, but this was mandatory (in my opinion).
Who helped you develop this plan?
I was DIY for the previous 20 years and used an hourly advisor to confirm we were on track. Partly to ensure we were financially independent but more importantly, to ensure I wasn't doing something stupid. We had just passed $3M, so a 1% error would be costly.
Turns out we were definitely financially independent, and no mistakes were found (I was 100% DIY until our hourly advisor check).
Just before I retired from the military and before I went final on the full retirement decision, we consulted him again (just to be safe) and he confirmed our plan was safely on track. In fact, he didn't think we needed the survivor's benefit for my wife, but we pay the monthly fee (6.5% of my retirement check for 30 years) to add another layer of peace of mind.
The DIY learning was reading 2-3 books a year, but nearly daily reading of multiple blogs and listening to 2-3 podcasts weekly. I found it enjoyable but I acknowledge it is not for everyone.
What plans did you make in advance to leave your job?
Not much. Since I was retiring military and we did not own a home, we had no ties to the local area, so we decided to explore before deciding on a permanent location.
We lived in furnished rentals or were on the Appalachian Trail. Likely more costly than owning a home, but it gives us the flexibility we desire.
What were your pre-retirement concerns (financial or non-financial)?
The biggest one was where my wife would decide to live. I did not have a strong preference, but just wanted something decided. I was worried the final decision would drag out and this has become our reality.
Two years later we are still deciding (but getting close).
The delays are understandable, and I strongly suspect we will stay near our grandchild, daughter and son-in-law. Still adds stress into our lives, but hopefully this pays off by landing us in the right spot where we can spend the rest of our lives and be happy with the decision.
How did you handle deciding on and paying for healthcare?
This was easy being retired military. TRICARE for retired younger than 65 is inexpensive ($600 per year our first year out) and TRICARE For Life is free (essentially a Medicare supplemental plan) once we hit 65.
I also have the local VA hospital as an option and because of my disability level, there is no cost to me for my VA healthcare.
For myself, most of my care is at the VA, which I have found to be bureaucratic but of excellent quality.
My wife is extremely healthy but uses TRICARE when she needs healthcare.
We also have a government sponsored vision and dental insurance, which is also inexpensive ($800 per year total) and provides great benefits (our vision insurance has paid out more than we have paid in premiums with routine eye care and glasses).
How did you tell your family and friends of your plans?
Called up my parents, sibling and in-laws (word spreads quick amongst friends in the military).
All were surprised I was retiring at 54 and I still get asked, "When are you going back to work?" Never.
THE ACT OF RETIRING
How did you ultimately retire?
Being in the military without my replacement in place meant I worked harder than ever (thanks COVID) until the day of my retirement.
In fact, until the actual day there was no change in my activities, except all the out-processing I had to do with the military.
So, when the day came, it was a bit of a shock. "Well, here it is! I am done." A pleasant shock, but still took me a bit by surprise.
This felt weird as intellectually I knew I was retiring, but I guess I had not processed it emotionally.
What went well?
The retirement ceremony was wonderful and spending this special day with one of my daughters (the other couldn't make it due to COVID restrictions) and wife was excellent.
What didn't go so well?
Other than not having our other daughter and extended family at the ceremony (all COVID related – half the office had to watch the ceremony on TV), I honestly can't think of anything.
As I mentioned, I don't love we don't have a permanent residence, but it will be overcome and is definitely a first world problem.
How did you ultimately find the courage to do it?
This is easy – I knew we were Fat FIRE, so with money not being an issue it was all about having fun (or not) at work.
Also, I was approaching mandatory retirement (30 years), so leaving 1 year 9 months before the maximum was not hard.
RETIREMENT LIFE
How was the adjustment, especially the first few months after retirement?
I literally was a zombie for 6 months. I did nothing other than watch TV, read, play computer games and sleep 8-10 hours a day.
After 6 months I thought to myself, "I can't do this for the rest of my life." To be honest, I still wasn't bored but realized I needed to be more regimented. After all those years of hard work and being extremely regimented, the time off felt good, but I was not accomplishing anything fulfilling.
The other driver was our upcoming hike of the Appalachian Trail (we started 9 months after my retirement), so I focused on starting to work out nearly daily (mostly lots of walking, eventually with a pack on my back) and getting our equipment in order.
I was still not in great shape when the hike began, but after the first 30 days I was in great shape, and we finished hiking the whole trail!
How is retirement life now? What do you like about it and what do you dislike?
I am really enjoying the freedom of doing things because I or my family want to do them.
I look forward to having a permanent home, but otherwise have no dislikes.
I love I am now able to devote more time to my health, but sadly have gained back some of the weight I lost on the trail.
I also love the increase in learning I can do. Of course time with our family has been priceless.
What do you do with your time? What does an average day look like?
I had a lot of trouble with sleep (before and after retirement), so after working with the VA on my terrible sleep patterns, they helped me establish better sleep habits. I go to bed at 11:40 PM every night and wake up every morning at 7 AM. I set an alarm and get up when it goes off (with rare exception). On top of the set times, I now never read or watch TV in bed (I loved doing this), and I have no screen time 1 hour prior to going to bed (I do read on my Kindle, but very little blue light there).
Once I am up, I have one mug of coffee and sit in front of the computer. Much of the morning is about learning. I study Spanish, which I chose as we enjoy travelling and this made the most sense, plus I was living in Florida and then Texas, where there is plenty of opportunity to practice.
I also study coding (mostly Python, but also dabbled in SQL, C and a bit of HTML). I have never coded before but computers have been a hobby for me since my parents bought a TRS-80 in the 1980s.
Finally (at least currently) I study algebra as I really enjoy doing math. I know, pretty nerdy but I was on my college math team!
I do each for about 30 minutes (I set a timer), but the coding often runs over as I find it interesting to try and solve the mystery of how to code a solution to the project given. I started with Harvard's CS50 free online courses but have expanded to other free online resources There are an amazing amount of quality, free resources to learn coding.
I typically insert a 30-minute break between each (usually playing a video game).
Speaking of regimented, I actually use the timer on my watch and I don't go over 1 hour on anything (I've read slow and steady is better than short bursts of intense activity). This takes up a good chunk of the morning and I allow the rest of the day to be a bit less regimented.
Six days a week, I work out in some way (currently walking 6 days and lifting weights 3 days).
I also read financial blogs, do my email, the NYT crossword (I am really good at the Monday puzzle!), play video games, etc.
I visit my granddaughter for a few hours most days (sometimes longer).
I end the night with about two hours of TV and the last hour I am reading (almost always novels, but occasionally financial books).
I like the pattern and regularity of this. I really enjoy what I am doing, but I look forward to settling down at a location so I can get involved with volunteering a few days a week and get involved in pickleball. I have played pickleball a few times and found it enjoyable. Now that we are set in Houston for at least six months (signed a six-month lease), I need to start exploring this.
I currently volunteer online with Zooniverse.com and Project Gutenberg but I need to start exploring local opportunities and rejoin society (outside of my family).
What is your social life like?
As hinted above, currently my family is my social life. I am a raging introvert who the military trained to look like a raging extrovert. I can turn it on when I need to, but it really drains me.
To this day, I still HATE meeting new people, so I was not going to invest in meeting new people until we were in our permanent home. Then I will go through the pain of meeting people and getting involved locally. Once I meet people, I am fine, but the first hour or three is all work for me.
Since Houston will likely be our permanent home, I will soon explore some local charity work to dabble in a social life outside of my family.
Looking back, what would you have done differently?
Other than the uncertainty of our final decision on where we will live, I am extremely happy on how retirement has turned out.
Was there any emotional impact from leaving the workforce?
Much less stress (and all the associated symptoms of too much stress) was the only significant emotional impact.
A lot of people thought I would really miss the job and all the "prestige" which came with the job. I didn't think it would happen to me, but so many people talk about it, I was a little worried. Turns out, my job was not me and I had no significant emotional impact (other than the lower stress).
I always had some element of Imposter Syndrome (my success was far greater than anyone would have predicted), so perhaps this is the secret to avoiding the feeling of loss upon retirement!
What surprises (financial or non-financial, good or bad) have you had since retiring and how have you handled them?
COVID obviously has been a huge surprise.
I was dealing with COVID policy before I retired but it has really impacted our spending. We have travelled, but typically only to events (weddings, graduations, etc.).
So while the furnished rentals have increased spending in the housing area, the lack of significant travel has reduced our expected retirement spending overall, which means we have not touched our nest egg in the 2 years we have been retired (and in fact, while hiking the trail, we put money into our taxable investment account).
With the bear market, the lack of accessing any of our savings has eliminated the sequence of returns risk (for now).
There was a tax surprise but more details below.
What are your future plans?
Spend the next 6 months deciding if Houston will be our permanent home.
Once we finalize our permanent residence, we plan to expand our travel and focus on experiences.
Of course, this will include a lot of time with our grandchild, future other grandchildren (hopefully!) and the rest of our family. Stand by for the first update in a few years!
RETIREMENT FINANCES
How has your financial plan performed compared to what you had estimated before retirement?
Obviously the bear market has dropped our net worth from it's high, but we are currently 7.2% above our net worth at retirement.
When I looked this up (for this post), I was surprised by this. Clearly not making any withdrawals was the key, not my genius financial management.
I have stuck with our written investment plan the entire time (stock indexes, bond indexes, real estate syndication in a fixed ratio which I rebalance as needed), so I will take this as a win.
Can you give us some insights into your post-retirement spending and income? How much do you spend annually and on what? And where does the income to pay for your spending come from?
Due to our hike of the Appalachian Trail and not yet deciding on a place to live (and thus living in temporary housing), tough to determine what "typical" spending is, but my best estimate going forward is we will spend at least $120,000 per year. If we pay cash for our house (with rising interest rates, a possibility), then it will be less than $100,000 per year.
We currently average close to $3,000 per month of housing (same as before retirement) and if we do a mortgage, I anticipate a goal of about $3000 per month.
We really like nice travel experiences, so once we get back to travelling, I estimate we will spend $2,000 per month (average).
We currently spend $600 per month dining out and the same on groceries.
We spend $500 per month on (each) cash, insurance and entertainment. $300 per month on utilities, electronics/software and charity.
When I look at Mint and Quicken, we have $2,000 per month in "other" (someday I might tackle this issue).
All of this comes to $127,500 per year. Close to $120,000 (by some miracle, I did not reverse engineer this), so my final answer is $127,500.
This is before taxes, which should be $8-10k, before any Roth conversions.
Our financial planning for years has used $140,000 per year of spending (to add some cushion) but now inflation and some increased spending is having us catch up to that number. Good news is my military retirement and VA check cover the after tax amount, so we need to go look for more ways to spend. What a tough problem!
How are you handling Social Security, required minimum distributions, tax issues and the like?
This is still a way off, but likely my wife will take her fairly small Social Security payment when she hits 67 and I will wait until 70.
She will switch to her spousal benefit when I file.
As we get closer, we will likely use Mike Piper's Open Social Security calculator to make the final decision.
RMDs are hopefully not going to happen as I plan to use the years between now and Social Security to do partial Roth IRA conversions. The current plan is to convert all of it (25% of our holdings) by converting to the top of the 22% tax bracket each year.
Since we have 16 years until RMDs and 11 years until my wife starts Social Security, I think we can convert it all by then.
Of course, starting when we turn 63, we will also keep an eye on IRMA cliffs. If we can't convert it all, then the markets have been good to us and we have another first world problem.
Last year we did get hit with a tax bill after I sold some our US stock index fund holdings in November (lucky, not good – all about getting ready to buy a house, or so I thought) which gave us a nearly $100,000 capital gain.
In the past, we never had to worry about withholding for investing purposes as I withheld a bit extra from my paycheck (as a WAG on any investment taxes) and we either owed a small amount or were in the safe harbor. This time we were way outside the safe harbor, so we asked for a waiver on the penalty saying we are new retirees and learned a lesson about withholding. I learned first time waivers are basically automatically approved, so we paid no penalty or interest. Learn from my lesson so you can use your one-time pass on something else.
Did you return to paid work? Why or why not?
No. I am definitely enjoying the low stress life of retirement.
The flexibility is so amazing. "Can you come over and watch your grandchild?" Sure, I will leave right now!
Did you find it hard going from being a saver to a spender?
Since we spend none of our nest egg currently, I guess the answer is "yes", but it doesn't feel like it.
In some small ways we have deliberately increased our spending. We had troubles finding a furnished place when we moved to Houston, so we eventually rented the largest 2-bedroom apartment in an upscale complex we liked and rented furniture. We didn't need the second bedroom but having a room to watch TV or work on the computer or whatever was worth the extra per month. The bigger 2 bedroom gave us more closet space and a larger kitchen area, which again just make life a bit easier.
Likewise, we now fly first class when we travel. More expensive but the stress level is so much lower and the experience so much better.
On the other hand, we bought a $10 set of silverware (8 place settings!) for the apartment (and it shows when you hold them) and took a desk for free from one of the neighbors who was moving out, so definitely still taking advantage of low cost when we don't feel like it will negatively impact our psyche.
Looking back, what do you wish you knew in advance?
I struggled with this as I am super happy with how retirement is going.
The two things I can think of is retiring "to" something really is important. I retired from an all-consuming job but didn't really have solid plans on what to do in retirement (other than the near-term goal of hiking the Appalachian Trail).
It didn't turn out to be a huge issue, but I think thinking more about post-retirement life would have allowed me to be more productive and get more enjoyment out of retirement (in the first 9 months).
As a DIY investor, I knew a fair amount about how to get financially independent, but I was not well educated on post-FI finances. I should have started my glide-path to a retirement footing a bit sooner. I went from 95% securities to our current mix in less than 2 years. I think 5 years might have been smarter.
Of course, I got lucky with the way the market worked, but it was luck and could have gone badly. I had no clue what my safe withdrawal rate or my post-retirement glide-path should look like, so there was a lot of reading occurring in the 6-months before retirement and the last 2 years.
What advice do you have for those wanting to retire?
Don't retire the minute you think you have hit your number. While "one more year" is sometimes a problem, I would argue "I finally made it" can also be a problem.
Also, there is nothing wrong with continuing to work well past your financial independence. If you are enjoying work, this is NOT one more year syndrome but rather enjoying a high-quality and rewarding life.
As I mentioned above, have a plan on how your final years into retirement will go, what you will retire "to" and what your finances will look like in retirement.