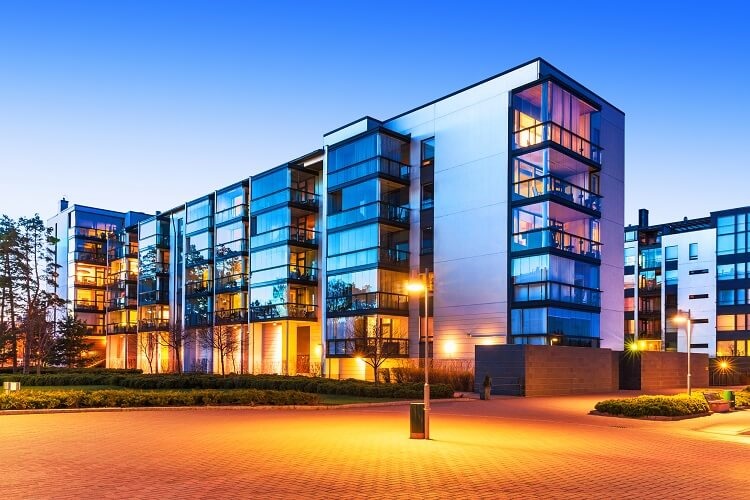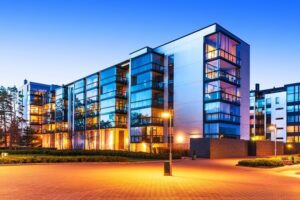 As you know, I'm a big fan of real estate investing.
Several years ago I purchased 14 units in Grand Rapids, Michigan and they have done very well through the years.
Then a year or so ago I added private real estate lending to my list of investments. That has been going well too (who can argue with 10% returns?)
That said, I have been looking for even more ways to generate passive income. You could probably tell this since I've written recently on five categories of passive income, 28 passive income ideas, and my list of the 10 best ways to create extra income. After all, while I have multiple streams of income, more is better, right? 😉
This is why I started investing in dividend stocks as well as started the Millionaire Money Mentors forums. I also have a couple extra ideas up my sleeve for 2021 which you'll hear about in due time — assuming my video game playing doesn't get in the way. Haha!
Over a few posts, this series is the story of how I added another real estate, passive income stream to my finances. Yes, I have invested in a couple real estate syndications and am looking for some more.
I'll cover the topic of real estate syndications from top to bottom as well as give the details on what I've done.
I am far from an expert in this area of investing, so I've asked my buddy, Jeff, from Debt Free Doctor to share his expertise.
So with that said, take it away, Jeff…
———————————————
It seems that "passive income" is the hot topic these days especially among the FIRE community. Everybody is searching for it yet few know how to obtain it on a regular basis.
Our search began about five years ago after a minor snow skiing accident in Beaver Creek, Colorado. While getting off a ski lift, I had to quickly swerve to avoid colliding with a kid and landed on my wrist.
As a periodontist, I make my livelihood using my hands treating patients. Up until that moment, I'd never given thought about what would happen if I couldn't use them. I guess that's human nature. We don't think about getting sick or injured until we get sick or injured. Maybe that's why we avoid thinking about death as well?
Up until that point of my career, I had only one income stream (dental practice) coming in providing for the family. I'd once heard that the worst number in business was "one" and now I was realizing how much that was true.
Warren Buffet once stated, "Never depend on a single income. Make investments to create a second source."
Relying on only one income stream is NOT good, especially when you have teenagers to feed! This minor accident was the catalyst that eventually led me down the path to investing in passive real estate syndications.
But before we discuss those investments, let me fill you in on the back story.
My Path To Real Estate
Typically doctors and other high-income earners fall prey to those pitching financial services, insurance plans, "get rich quick" deals, etc. It seems as if we're walking around with a big "S" on our shirt. No, not for "Superman", but for "Sucker" instead.
During dental school, I fell for one of these scams from a guy pitching disability insurance. I was led to believe that if I didn't purchase the policy while still in school, then rates could more than double when I graduated. Locking the rates in during school would help avoid this from happening. So he said.
After paying two months of premiums, I realized not only could I not afford it (was using student loan money) but that I had been duped.
Looking back, I'm actually glad this happened so early in my career. This incident made me realize that I should question every financial decision more closely.
The Financial Advisor Dilemma
I've always been interested in investing so when it came time to start, several financial advisors wanted to "feed me" to discuss what they could do for me. I quickly realized that what they could do for me and what I wanted were two different things.
At that time (16 years ago), it was common to pay an advisor 2% of the assets under management( AUM). This was before we saw an increase in the amount of competition among online services which caused that fee to decrease to around 1%.
The other issue I had was that they were insistent on putting my money in actively managed funds versus index funds.
Again, this was more for their benefit than mine as the advisors received a kickback whether I made money in the market or not. As you can imagine, this didn't sit too well with a young periodontist just out of training that had recently been "burned" by an insurance sales man.
It was at that point in my investing career to take matters into my own hands and handle it myself via Vanguard. One of the other things I want to mention is that I was never educated on any other way to invest for retirement. I'd only learned about the "traditional" financial model. This is where we invest in a retirement account (401k, IRA, etc.) for 35+ years and hope that we have enough to last us until we move on from this Earth.
This was the only option I knew about so that's where we began until my snow skiing accident.
More than likely you're quite familiar with the "traditional" retirement approach.
So today, ESI Money has asked me to share with you a different method for those that want to focus on acquiring income now rather than the future. We've had experience investing in passive real estate via syndications with great success.
Let's get started to see if they're a good fit for you too.
What is a Real Estate Syndication?
A real estate syndication is simply the pooling of funds from a group of investors in order to purchase a property that's more expensive than any of them could have afforded on their own.
Not unlike private equity firms which source the purchase of companies for a portfolio, they can be structured in LLCs or limited partnerships both of which have benefits and downsides.
Typically the principal or sponsor is given "sweat equity" to place a deal together in the form of shares or ownership in the property.
Normally a sponsor would be given a "promote" of 15-20% of the asset (i.e. apartment complex), however would still be placing capital in the deal as well. For constructing the deal, the participant investors place 80-90% of the capital needed to fund the acquisition.
As you can tell, real estate investing is a team sport. Everyone involved contribute to the project and share in the risks and returns by combining their knowledge, experience, time and capital.
Without pooling these resources together, it would be next to impossible to complete the transaction on an individual basis.
Why Syndications?
One of the first questions I ask new members of our Passive Investors Circle group is, "What financial goals are you trying to accomplish?"
The majority of the answers are vague such as, "I want some passive income" or "I'd like to retire early".
Which of the people below do you think would have the better opportunity of reaching their weight loss goal?
Mr. Vague: I want to lose some weight this year. I think 25 pounds would be good.
Ms. Specific: I want to lose 17 pounds in three months before I take our girl's trip to the beach. I'm focusing on losing 5-6 pounds a month by working with a trainer and dietician.
If you guessed Ms. Specific then you won the prize!
The more detailed you can get when setting both short and long term financial goals, the better you'll be focused on accomplishing them.
Our initial goal we set after realizing we needed other income streams was to replace our monthly expenses with passive income within seven years while avoiding a second job. Our main focus was on cash flow.
Basically we wanted to get our money working for us and not working longer hours (or jobs) in the process. Our kids are now teenagers and we realize our time with them is limited. Being there during their school functions, sporting events and travel is very important to us for the next 5-7 years.
By setting these specific goals, we're able to rule out active real estate investing. I have several friends that are active investors that spend all hours of the day and night taking calls from tenants. These calls deal with anything from maintenance issues (clogged toilets) to meeting the local sheriff to investigate burglaries.
It's a never ending cycle that I didn't want any part of.
Once we ruled out active investing, we were able to focus on passive real estate opportunities. At that time, I knew very little about it but was excited to learn something that not too many of my other doctor friends knew about.
"90% of millionaires become so through owning real estate." – Andrew Carnegie
The ESI Money site has a section dedicated exclusively to Millionaires. This is where those that have reached millionaire status are highlighted and many have done so with using real estate.
He also recently started a cool program (which I'm a part of) featuring Millionaire Mentors. I would have loved to have access to something like this early on in my career.
Most of the high-income earners that I associate with have limited time which what makes investing in passive real estate syndications so attractive.
4 Benefits to Invest Passively In a Syndication
#1 Time
This is more than likely the #1 reason why busy professionals choose to invest in syndications. Myself included. As a passive investor, the sponsor (general partner) of the deal rather than you (limited partner), is responsible for evaluating, acquiring and managing the property.
#2 Knowledge
If you choose the active route, you're the one that must dedicate a large amount of time learning about the market, neighborhood and property. On the other hand, passive investors enjoy leaving that responsibility up to the sponsor for performing market research, evaluating, acquiring and managing the properties.
#3 Capital
Active real estate investors are responsible for obtaining funding and also to make sure there are reserves on hand for repairs, maintenance and operations of the property. Also, they're the ones signing the loan. As a passive investor, your capital is limited to only the equity you choose to invest into the project. Also, you do NOT sign the loan thus reducing your risk should the property not perform as projected.
#4 Risk
Many new active investors start off purchasing single family homes (SFH) due to the simplicity and familiarity of them (most people can relate more to a single home vs larger properties). What they don't realize is that they're assuming sole responsibility of the loan thus increasing their risk exposure.
Also, with single family homes, it's difficult to have the same economies of scale versus commercial real estate. These homes are either 100% occupied or 0% occupied.
When passively investing, the sponsor is doing the funding and signing the loan. There's LESS risk with economies of scale of several units in an apartment complex versus a SFH. For instance, if you own a SFH and you're tenant moves out, there's nobody paying the rent until you get a new tenant. If you own a ten unit apartment complex and one tenant moves out, it's still 90% occupied thus lowering your risk.
The older I get, the LESS risk I consider taking on.
———————————————
For more on this series, check out part 2 where we dive deep into real estate syndications including who the main players generally are and the seven steps to investing in a syndication.