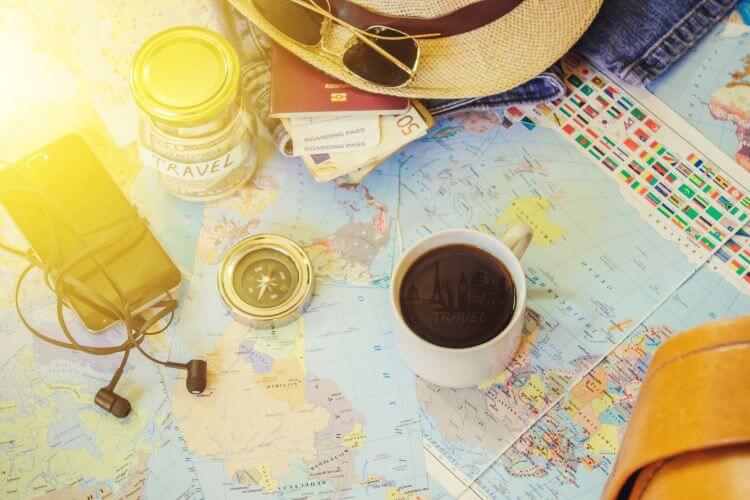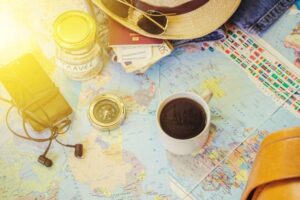 Here's our latest interview with a retiree as we seek to learn from those who have actually taken the retirement plunge.
If you'd like to be considered for an interview, drop me a note and we can chat about specifics.
This interview was conducted in May.
My questions are in bold italics and their responses follow in black.
Let's get started…
GENERAL OVERVIEW
How old are you (and spouse if applicable, plus how long you've been married)?
I am currently 57 and my wife just turned 55.
We have been married 24 years.
Do you have kids/family (if so, how old are they)?
No Kids, one 18 year old cat.
My MIL is currently in her 4th year in Memory Care in Houston. She has dementia and is at the point she is in a wheelchair.
All other parents are still alive and in their 80's.
What area of the country do you live in (and urban or rural)?
Houston, Texas — 8 miles from downtown.
Is there anything else we should know about you?
I married well. 🙂
I started a travel agency in March of 2019 in preparation of retiring in 2020. We have been putting group trips together for our friends since 2004, so I figured starting a travel business would be fun.
And I'm Millionaire Interview 20.
RETIREMENT OVERVIEW
How do you define retirement?
To me retirement is having the financial freedom to stop working 8-5 for someone and have the ability to do anything with no time restrictions.
I have time to volunteer, help my Mom or Dad with stuff they might need and just general time to do anything.
How long have you been retired?
I have been retired 4 years now.
Is your spouse also retired?
My wife retires on May 31, 2024. She has told her boss, but not all of her clients or co-workers know the exact date.
I had a pretty nice lifestyle from April 2019 to March 2020. Then the world stopped and my wife started to work at home full time for the next 2.5 years. She goes back on Mondays and Tuesdays, but her being at home meant I had to look like I wasn't being a lazy bum. 🙂
She could have retired, but with being able to work from home and not really being able to travel during most of the pandemic, we figured why give up the income. Then with remote working, we took a few trips and she worked while on vacation and it wasn't too bad, so then it was, why quit when you can work anywhere. We probably banked an extra $1.25M with her working 4 more years.
Her job is complicated and she didn't want to just leave her people and is staying an extra year to train and transition her job to the people under her. I have generally done most of the house chores of laundry and shopping, but she loves cooking, so that is her gig.
What was your career and income before retirement?
I received a BA in Finance from The University of Houston in 1994. I was in Treasury/Cash Management over the course of my career. I maxed out my income right around $88,000.
I started in about 1996 with my first 'real' job making about $23K a year being a Treasury Assistant for a large retail clothing company. I moved companies and always tried to move up the ladder. I made a few lateral moves, but overall, my last job was probably the least fulfilling.
My wife, also from UH, had always made 4x-5x more than me and she is probably going to max out her salary around $650K when she retires. She is a Tax Director for a Big 4 Accounting firm. When we got together, she was making $85K as a senior manager at Arthur Andersen.
Why did you retire?
My goal was to retire July 1st, 2020 when I vested in the County Pension. I needed 8 years working at the County. My boss, probably seeing my attitude getting worse each week, decided to lay me off in April of 2019. I was probably questioning too many stupid things our department was doing.
I was 450 days short of vesting in my pension. I would have received 225% of what my pension contributions were when I decided to start to take the money. I probably lost $200K in a lump sum.
PREPARATION FOR RETIREMENT
When did you first start thinking seriously about retirement and when did that turn into a decision to do it?
Once we were married in 1999, we started to max out all retirement and IRA options.
Twenty years ago, the limits were lower. At some point we weren't able to contribute to IRAs due to our income, so that money just went into the Brokerage account. It just seemed like a natural thing to do since we were both 'money' and 'numbers' people.
I would say I do about 99% of all the investing for us. Simple dollar cost averaging into quality funds. I will say what kept me from doing anything stupid is that she is restricted from owning certain stocks and mutual funds so 98% of our stuff is in Vanguard funds. I own 100 shares of Royal Caribbean and that is the only stock we own.
I really think we started to think about early retirement was after the Enron debacle and we saw a bunch of Partners lose everything. They lost their jobs and their pensions. The Partners that were on the edge of retirement at 62 probably weren't able to get another job, so we decided to make sure we would be financially sound if something like that happened again.
What were the major steps you took from deciding to retire to developing a plan to do so?
No major steps except to start to invest automatically into our 401Ks and IRAs.
I didn't make a ton, but was able to max out my 401K when I worked for an oil and gas company.
There were a few other companies where I wasn't able to put in the maximum, but I put in as much as I could.
We were able to put away up to 50% of our income for a long time.
What did your pre-retirement financials look like?
I had a negative net worth when we got engaged. I was 13K in credit card debt and when we moved in together, my chore was to eliminate my credit card debt by the time we got married, which I did. I bought a car in 1999 for $20K, but that was my only payment and I paid it off early. My wife bought a 2001 Lexus RX300 that she kept for 14 years.
We bought our house in 2001 for $225K and paid it off in the middle of the 2008 meltdown. I didn't want our mortgage getting bought and sold multiple times, so we took the wife's bonus that year and paid it off. We purposely bought a house that was way under what we were qualified to buy. We were probably making $140K a year in 2001 and we bought our 4 bedroom house for $225K. We were living in a 2 bedroom house with one bathroom that my wife bought a few years earlier for $85K and we sold it for $155K.
We started to build up our non retirement money once my wife made Director at her firm in 2002. She was up for Partner at Arthur Andersen and once that company imploded, (Thanks Enron) she didn't want to be subject to a partnership and was happy to just be a Director. She is now one of the foremost experts in her narrow field of work dealing with the taxes of Mortgage Backed Securities and other Securitization type financial instruments.
We have a $10M portfolio give or take with the market. Our house is worth $750K, we have no liabilities except our credit card debt we pay off each month.
I have $3.3M in my taxable account at Vanguard and $1M in our Chase Brokerage, but most of that is my emergency fund, the wife has $2.1M in her 401K/Profit Sharing account, her pension is worth $420K, there is $100K in our HSA account and her IRAs are about $850K and mine are around $950K.
Her mother has about $850K, which will be inherited since my wife is an only child. Various other accounts.
What was your overall financial plan for retirement?
Not having kids meant we didn't have to save for college or general upbringing costs. We knew that being debt free was going to mean we had to focus on getting the mortgage paid off, but early in our marriage we started to travel. We have been to Europe at least once a year for our whole marriage. We didn't go in 2011, but have been at least once, sometimes twice in a year.
Our goal was to live somewhere outside of the Houston summers, so we started to figure out what it would cost to live in a major European city for 3 months. We have just been piling up as much money as possible into retirement and our brokerage account.
I am mainly in ETFs. The only investments not in ETFs are the wife's 401K. I would buy on the big dips and have never stopped investing during 2008, 2016. You have to be consistent and have a plan. I do think I need to start to sell some of our REIT funds since office buildings are about to take a large hit in the market.
Did you make any specific moves to prepare your finances for retirement?
We still live in the same house for 22 years. We do plan on moving to a high rise at some point, but that will probably cost more than what our house costs to run. It will be a 3 bedroom versus a 4 bedroom, but not much more to downsize house wise.
We have sold most of our rental properties that were out of town. We picked up a couple of houses for next to nothing and got tired of dealing with the renters and property managers.
Right now we are partners in a quad plex and I bought my Dad his condo to help keep his rent from going up. He got divorced at 78 and was moving almost every year to keep costs down, so I sold on of our rentals and did a 1031 Exchange. I paid $165K for his condo and he pays $1,200 a month into a bank account.
Who helped you develop this plan?
I used to listen to the Ric Edelman podcast and in the early days Dave Ramsey. Ric gave great advice on staying in the market and buying ETFs vs mutual funds and Dave Ramey kept us from buying too many toys and overspending.
The Wife's 401K is at Vanguard, so I would read a bunch of websites on low cost funds and staying the course during down markets.
I also started to read Mr. Money Mustache and the F.I.R.E movement. It seemed appealing not to work into your 60's.
What plans did you make in advance to leave your job?
None, since I was laid off, but I did participate in the company 457 plan as well as having 7% of my salary taken out for my pension.
My job wasn't exactly 'important'. It was pretty easy and it can be done by the next person they hire. I don't think I was replaced, just had most of my responsibilities given to someone else. I had a lot of down time at my last job.
What were your pre-retirement concerns (financial or non-financial)?
Learning how to actually be on a budget once we don't have the large income from my wife coming in. We have a goal of spending X and if we don't spend X, the difference is going to go to charity.
With a $10M portfolio, the 4% rule means we can take out $400K a year. We have a healthy budget of spending $200K a year. The last few years we have been spending a ton of money on Travel. I think we spent over $120K in travel in 2022. I got a 5% discount paying for our Antarctica cruise a few months early, so I knew I wouldn't get that in the market, so that was a large purchase. We leave on that cruise in February of 2024.
How did you handle deciding on and paying for healthcare?
As my part time gig as a travel agent, one of my trade associations has a health care plan for members, so I am going to investigate that cost once we get closer, but we are probably going to end up paying $20K a year for healthcare.
How did you tell your family and friends of your plans?
My wife's retirement is more of a big deal than mine and we have just told them her plans to retire next year.
Did you have/make any plans for how you'd spend your time in retirement?
Travel, travel, more travel and continuing doing volunteer work.
My wife will probably do some gardening before we decide to move into a high rise. It's nothing that is on a time line, but once we start to be gone for more than a month, it will be nicer to have a condo not subject to flooding or any other event that keeps us worried about being gone.
THE ACT OF RETIRING
How did you ultimately retire?
I was let go around 3 pm on about April 7th, 2019.
The last time we had to move offices into our glorified cubicles, I went minimal on stuff and told myself that day could come where I either quit or get fired and didn't want more than a box full of stuff. Well, it happened and I basically just took a few things and walked out.
I was mentally prepared to not have a job. It was getting to be a grind and not fun anymore. I was literally counting down the days until July 1st, 2020.
What went well?
I didn't miss going into the office every day.
I was able to get in more exercise and get a few projects done around the house.
What didn't go so well?
It was a bit of an adjustment to be at home all day.
I tried not to binge watch TV shows late at night.
I woke up and went to bed when the wife did to respect her working hours.
How did you ultimately find the courage to do it?
Since I was laid off, it wasn't my choice, but I did have an ultimate out date.
We had the money saved so my only goal was to make it to my vesting date of my pension.
I still have the money in an IRA getting a 7% guarantee, but it will only be about $100K when I start to pull the money out vs $300K, but it's a small amount compared to the rest of our portfolio.
RETIREMENT LIFE
How was the adjustment, especially the first few months after retirement?
It took a few months to get into a small routine.
In May of 2020 I started to do volunteer work twice a week. It gets me out of the house.
How is retirement life now? What do you like about it and what do you dislike?
There is nothing I dislike about being retired.
I love being able to do whatever I want. I can go on 'work' trips last minute, attend conferences without having to worry about going to work on a Monday.
There are travel suppliers that have meetings during the day or after work that I attend.
I don't like that my wife is still working, but that will end next year.
What do you do with your time? What does an average day look like?
I wake up with the wife around 7 am.
I have a few sports talk shows I watch in the morning.
I try and go for a walk before lunch or in the afternoon.
I hate going to the gym, but try and push to go.
I will go to lunch with friends, go for bike rides when the weather is nice.
I am on a few volunteer boards.
Since I am a travel agent, I always have a webinar or some kind of training to watch. I have actually been really busy this year. I have booked over $250K in trip for clients this year already.
What are the major activities that fill up your time in retirement? Are there any new ones you're planning to try?
I started my travel agency job in April of 2019. I usually have a client that wants to go somewhere. Italy is very popular this year.
My Dad seems to always have a computer issue or needs something done at his condo that needs fixing as his landlord I get to deal with.
My mom had two knee replacements, so I was able to be with her for 2-3 weeks at a time.
It's amazing how your time is filled with things when you have the time. I am the Host Committee Chair for a conference in Houston in August, so there is always something to be done during the week. Finding sponsors, checking out places for the attendees to go to.
There is always another trip to plan.
What is your social life like?
Plenty busy.
We have a large group of friends we see on a regular basis.
We have a group trip we try and do once a year. We are going on a river cruise in June followed by a wedding in Spain in July for our god daughter.
I have a trip to Paris with my Dad and going to Germany right after that to help with a tour group.
Looking back, what would you have done differently?
I don't know that we did anything we didn't plan, so because I got to retire at 53 years old, I think we did it the way we wanted to. My wife will be 56 when she retires.
One of the best things we did was buy Long Term Health Insurance for my wife's mother. We paid about $50K over 20 years for her policy and right now, her care costs over $9,300 a month. With the MIL, I wish we could have moved her to Houston a year sooner, but she wasn't ready to move and once the dementia started to appear, we knew she didn't have long to be in independent living.
Was there any emotional impact from leaving the workforce?
I guess I wasn't happy I didn't get to leave on my terms, but other than that, I was bored at my job, so I am doing something now I enjoy.
What surprises (financial or non-financial, good or bad) have you had since retiring and how have you handled them?
I am surprised that my part time job is now about 62% of my pre-retirement income.
My initial goal was to make about $20K a year and I am on track to make over $50K this year if I don't book another trip this year.
What are your future plans?
Live in Europe or somewhere cooler for 3 months during the hot Houston summer.
My 60th birthday travel is going to be a cruise around the Galapagos Islands and I have about 15 potential cabins booked from my friends, so that will pay for our trip.
We are going to do a bunch of last-minute cruises. I have the ability to get cheap fares about 45 days out, so we need to do the Panama Canal, Norway, Japan, Australia, New Zealand, Southeast Asia, so many places to go.
RETIREMENT FINANCES
How has your financial plan performed compared to what you had estimated before retirement?
Well, the last few years have been down and flat, but overall, I have around a 10% return, so I am pretty happy with that since I basically do my own investing.
We have a person at Chase, but until my wife retires, he can't do much with our portfolio due to my wife's restrictions on what I can own.
Can you give us some insights into your post-retirement spending and income? How much do you spend annually and on what? And where does the income to pay for your spending come from?
My wife is still working, so we are living and still saving her income, but in the last 18 months we have been spending a ton on travel and giving more money to charity.
We spent $120K on travel last year. That is paying one large cruise early, but paying for other travel.
We plan on setting up a Donor Advised Fund and plan on donating $50K-$100K a year to various charities.
Our mandatory expenses are pretty low. Car and homeowners insurance and property taxes keep going up, but we generally spend about $7K-$8K a month on average.
I have about $500K of cash saved up. Part of the money is going to be used to buy property in Portugal, but most of it is bridge money until I turn 59.5 and start spending IRA money.
Thank God interest rates are finally back up. I have lost thousands in interest with the rates being zero for 15 years.
How are you handling Social Security, required minimum distributions, tax issues and the like?
I think I am going to do an experiment and take my SS around 65 and see if I can invest it and get more than 8% a year. My wife will take hers at 70 to maximize her payout.
Hopefully Congress fixes SS soon. She will probably be one of the few maximum SS earners and get around $50K a year. She also has a Pension and another weird Profit Sharing account that is going to be around $80K a year.
We have two Non Deductible IRAs that I am going to spend first to get rid of them, then I plan on spending the Traditional IRA money while we are in the lower tax brackets.
Based on my numbers, we should be in the 22% bracket for a few years and once RMDs hit, we will go into the 24% bracket. We plan on donating money out of our IRAs as our RMDs.
We have money in our Brokerage account and Roth IRAs, so selling out of the Brokerage will cost us 20%, so that is where the 3rd amount of money will come from and we probably will end up donating our Roth IRAs to charity.
Did you return to paid work? Why or why not?
I started my travel business, but won't go back to an office job.
Did you find it hard going from being a saver to a spender?
Not yet, but we are getting better about buying suites on cruise ships.
I haven't been able to pull the trigger on straight out buying Business Class seats on an airplane yet. Those are like $6,000 a person. We have had upgrade certificates or credit card points to upgrade. We did buy one Business Class seat to South Africa and got one on points, so that helped.
I am probably going to end up spending $10K on Business Class seats to Egypt when we go in December.
Looking back, what do you wish you knew in advance?
That the best job I had wasn't going to last more than two years and I found a job with more responsibilities than taking a lateral job move that ended up not being the best move.
Part of the reason was the position I was promised never happened, so I ended up doing work that wasn't challenging.
What advice do you have for those wanting to retire?
Prepare early, don't spend money on toys that depreciate.
Experiences are better than having stuff.
Don't buy expensive cars and if you do, keep them more than 12 years.
Under buy a house on your income.
Save money in retirement, but have money outside of retirement that you can tap if you decide to retire before 59.5.
Always have a goal to shoot for. Know yourself!! If you don't have any hobbies, find something you like to do. Start volunteering on weekends for an organization. You don't have to play tennis everyday, but there are plenty of things during the day that help keep you motivated. Gym classes, swim classes. My dad teaches Bridge to people at the YMCA and makes a few bucks doing that.
Hopefully you like to travel. It's always fun to see new places in the world. I get some people were in the military and you got to see the world, but that was for work and not fun.