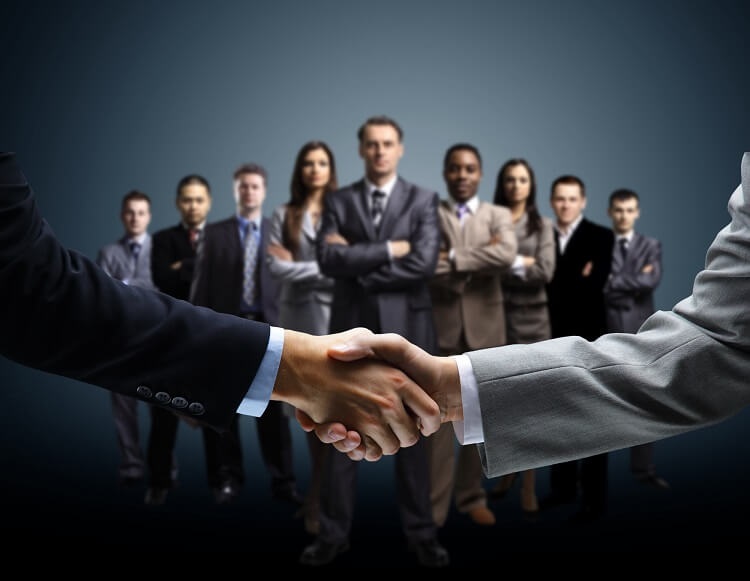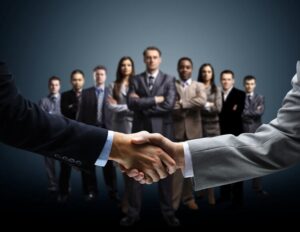 Today we have our latest interview with a reader who has grown their income to at least $100,000 annually.
If you're interested in participating in this series, please drop me a note.
This interview took place in February.
My questions are in bold italics and their responses follow in black.
Let's get started…
Tell us a bit about yourself.
I am 33 and my wife is 32. We have been married since 2010. Our daughter is 9.
We live in a lower income urban neighborhood (avg household income of 37k) in a large city in the Midwest and are very intentional about where we live. We have lived in this community for 10+ years now.
What do you do for a living?
For the last 5 years I have worked in Sales for a healthcare company. I enjoy people and so I enjoy selling. For me sales has always been about finding your client's need and then figuring out if you could meet that need at a price that worked for both parties. If we could, we generally did business together. If we couldn't, we didn't. People buy from companies (people) they like and trust.
Previously I worked in large ticket retail sales during the day and then worked 15-20 hours a week for free for a church later on in urban literacy focused non profit the church started serving inner city youth. I want to be clear here that I was very happy doing this for free. We were doing what we felt called to do and have no regrets on that front. It wasn't the best decision on our balance sheet, but it was the best decision at the time for our local community and us.
My wife was employed here as well and we were able to work together and she did receive a small salary and a housing benefit for the majority of that time. Also as our daughter grew up she was mostly able to just be by our sides in this work which made it more fun for us, the kids we were working with (little kids are funny!), and for our daughter (being around bigger kids is fun for the most part, especially for an only child).
How much do you earn annually?
For the last two years it has been between $105K-$120K.
How does this amount break down (salary, bonuses, etc.)?
$95K now in salary, between 10k-20k bonus and another 3-5K in yearly profit sharing.
Do you receive any additional compensation/benefits from your employer (401k match, stock options, etc)?
My current employer matches the first 8% of income annually in your 401K.
I also have the opportunity to work from home when I am not traveling and really appreciate that autonomy.
I stepped back from the Church/Non profit in 2019, but when I was doing that the ability to head out an hour early and hop back on late at night or in the early morning to do non customer facing work was invaluable.
How long have you been working?
Job history is as follows:
Pre 2005 – Mowed grass, baby sat some, and sold golf balls that I found in the ditch along the road near my childhood home. I grew up across the street from a small town America 9 hole golf course. I would walk along the road and in the woods on our side of the street and find the stray balls and then set up shop in the driveway with a giant sign and sell balls back to the golfers for $0.25 a piece or $2.50 for a dozen. I didn't make a whole lot, but it was fun!
2005 – 2009 – I worked at a grocery store doing pretty much everything under the sun, I loved bagging groceries and hated working the seafood counter. Stinking like shrimp just wasn't very fun and going out to collect shopping carts got me outside and moving. I like to be active when I can. I also refereed rec league youth basketball games for $11 a game on Saturdays for pizza $$ during the school year while I was in college.
2009 – 2010 – Worked at an inner city community center in Appalachia (yes there are cities in Appalachia!) as their athletic director and in their after school program with HS students.
2010 – 2015 – Worked in retail sales and slowly worked my way up in their levels of management despite my lack of desire to do so, to be honest. My heart was more in the work that I was doing on the side. I gave them my all and had lots of sales success during the hours that I was there, but I wasn't putting in the extra hours or doing the networking necessary to grow my career within the company in a substantial way for significant career growth. Also retail hours are a drag and I knew that I didn't want to be there for the long term, but they let me work four 10-hour shifts a week and that was beneficial to the rest of my life.
2015 – Present – Working at my current company in healthcare sales. I stopped worked working (volunteering) for the church/non profit for the most part in 2019, except for one mentoring relationship with a boy whose life I plan to be involved in for as long as he would like me to be a part of it.
How long have you earned at least six figures?
I have only had a six figure income for the last two years.
Prior to that my income had been in the 60-80K range for the previous 5 years.
What have been the key steps you have taken that have allowed you to earn this level of income?
I was able to get an excellent education and I got it without out needing significant loans. I have a couple of learning disabilities and got the educational support that I needed to overcome them and find success. This was not just because of my own hard work, even though I have worked hard. Once I figured out how I learned and not just how teachers were teaching us in High School the world changed for me. I didn't go to a high level college academically, but I found a small school that worked well for me and prepared me well for life after college. While I haven't used my degree a day in my life, it has always been important to my employers that I checked that box. A huge shout out to my parents for paying for the majority of my college and making sure that I wasn't saddled with debt that would have limited my future decisions.
I came to realize that you can make a pretty nice income in Sales without having a specialized degree. Sales is more of a meritocracy than many professions and you are paid based on how much value you are bringing your employer.
Do the small things. Even in the jobs that I didn't love, I showed up on time every day. I was kind, courteous and a team player. I end each one on one with my boss asking what else he needs from me. I have never caused any drama or gotten involved in the office gossip train.
Over perform consistently. I have been able to over perform my sales goal in every year of my career thus far, but one. Consistent over performance sets you apart from your peers.
I married exceptionally well. My wife is all around fantastic, supportive, and tough as nails (She has a black belt in Karate!). She is truly my partner in life. Your personal life will affect your career and how you are perceived professionally. Having your own house in order is a gift that keeps on giving.
Which of the following career advancing strategies did you employ (if any) and which were most effective: A. Doing well within your current company and being promoted. B. Jumping around from company to company always seeking a higher salary & responsibility. C. Entirely changing your career path from a lower earning field to a higher earning field (going back to school, etc)?
I would say that I have been able to employ a mix of A and C.
I left the non profit world full time when we moved to the Midwest to pursue the opportunity to live in a lower income community and do community development work alongside the church that was employing my wife and I needed a job to pay the bills. I was a dependable employee and I performed above plan every year of my career in my retail sales job. I didn't love my work, but I liked it, worked for and with some fantastic people and I grew my ability to sell and also had my first experience managing other people. It certainly beat making $11 an hour as an Athletic Director at a community center income wise.
When I moved to my current company (and got to stop working every holiday that wasn't Christmas, Easter or Thanksgiving! 5 years of working an extended 12 hour sales shift on Memorial, Veterans, Labor day Etc. really makes you appreciate the relaxing labor day BBQ) I worked in new business development. The first year I learned a lot and did well enough to not get canned.
The next couple of years I was able to grow relationships with key clients of mine that lead to some tremendous personal success and I won quarterly and annual awards for my performance which led to a promotion into the higher level more specialized sales role that I currently have.
What are you doing now to keep your income growing?
I plan to grow our income with a two prong approach. I am for the first time in my life really focusing on my career. All of my 20's my professional career took a backseat in importance to the rest of my life and for the last three years I have had to work around my wife's grad school schedule which came with a different set of responsibilities. Our lives are now more settled than they have ever been. I have a professional mentor for the first time ever as of April 2020 and have seen success from that. I also am taking a leadership course.
Secondly we are looking to start purchasing a duplex a year (that's the plan at least!) in our current area later this year. I have been shadowing and learning from two separate and seasoned real estate investors who have done very well by providing quality housing in disadvantaged communities in our city. Our area is hurting for quality housing and we view this as a way to continue to invest in our neighborhood while also turning a solid ROI.
What are your future career plans?
I really enjoy my current company and plan to be there for a long time. We have a unique, employee owned privately held structure that really looks out for the needs of the employees and I don't see myself leaving any time soon. We are very committed to being rooted in our neighborhood long term and working towards its flourishing so neither my wife nor I plan to take positions that would involve moves out of the area.
Additionally my superior is very well thought of within our organization and I could see him getting promoted organizationally and I think I would enjoy his job. I work on a small team with just my boss and one other colleague who has no desire for a leadership role and I would enjoy continuing to work in this critical, yet somewhat under the radar part of the company.
Have you been able to turn your income into a decent net worth?
Looking at our accounts as of tonight (Feb 2021) we have a net worth of 192K.
I think we have done an above average, but not amazing job here. We have been able to avoid debt for the most part which has helped. Currently our only debt is our mortgage.
We have been able to save over 40K a year for each of the last two years and that along with continued market growth has allowed our net worth to more than double during that time.
Why or why not?
We have done an excellent job of not getting into financial trouble, but didn't do a good job of investing significant portions of our income early on. We had the mentality that if we saved 10% we were doing well for a number of years.
Also we chose to have my wife work close to full time for a much smaller salary than she could have earned elsewhere.
From 2017 until this past May we also cash flowed her graduate school degree. This in addition to a commitment to give 10-15% of our income yearly held us back from making big gains in our 20s.
The goal over the next decade is to save then invest 50K a year in tax advantaged accts / rental Real Estate.
Living in a lower income area helps in some ways as well. There isn't the same pressure to keep up with the Jones's that some others who live in higher income areas may feel.
The vast majority of my neighbors work low skilled jobs and are in tougher economic situations than my family. This helps keep us grounded and reminded of how blessed we are to have all that we do and to have been privileged enough to have made the decisions and career choices that we have made.
What advice do you have for people wanting to grow their incomes?
Make sure that there is room to grow in your profession.
Figure out what you doing uniquely well that sets you apart from your peers and focus on that and on finding a role that allows your strengths to be at the forefront of what you do.
Find ways to have fun at work, people want to be around others who are enjoying themselves and making the process a good time.
Help cultivate that while still making it clear that you are committed to getting the job done.