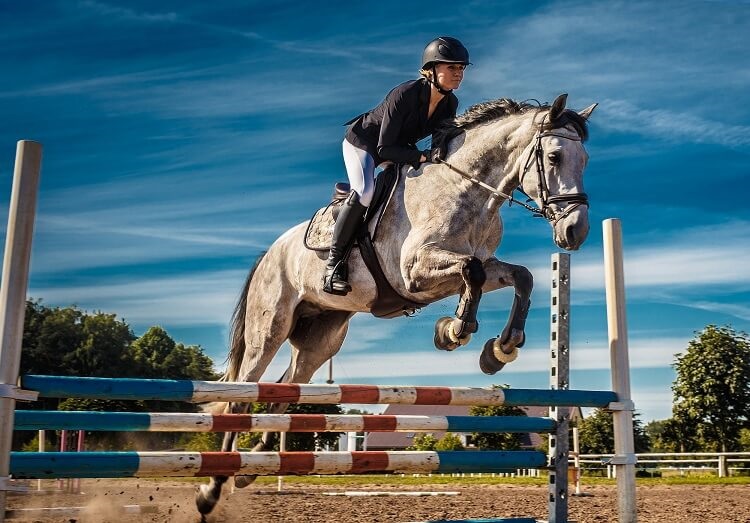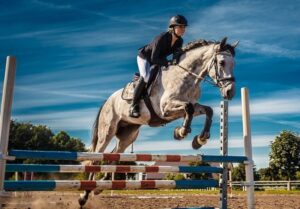 Today we have our latest interview with a reader who has grown their income to at least $100,000 annually.
If you're interested in participating in this series, please drop me a note.
This interview took place in April.
My questions are in bold italics and their responses follow in black.
Let's get started…
Tell us a bit about yourself.
I am 59 years old, and I live in the northwest.
I am single and have a 23-year-old son who still lives with me off and on as he continues his education.
I have been a single Mom as I have been on this journey and built my current business.
What do you do for a living?
I am an independent insurance broker and I specialize in advising people as they transition into retirement with my focus mainly being health insurance.
Most of my clients are on Medicare or getting ready to go onto Medicare, but I also have a couple hundred clients that are on individual health insurance or small employer group coverage.
I assist people in evaluating and obtaining life insurance and long-term care when it is appropriate.
I help some clients set up annuities as personal pension plans when they are retiring as well to guarantee lifetime income in retirement though that is a very small part of my practice.
How much do you earn annually?
My gross income in 2021 was $375,000.
How does this amount break down (salary, bonuses, etc.)?
I pay myself a salary of $80k from my business and I max out my solo 401(k) with $64,500.
I pull more money as "owner draws" from the business as needed and once I deduct business expenses my net income is about $250k give or take.
Do you receive any additional compensation/benefits from your employer (401k match, stock options, etc)?
Being self-employed it is really all mine so the 401(k) and health and life insurance are all a part of my compensation.
How long have you been working?
I started working at the age of 13.
I have always worked hard but I had what I now know to be a very unhealthy relationship with money for many years. My initiative for working was so I could "have" and "do" whatever I wanted. It worked in one respect as I traveled a lot and enjoyed an interesting and busy lifestyle, but it did not serve me well as far as saving for the future and it took me a long time to learn to live on less than I was earning.
I had no financial education and no good models of money management growing up and consequently have become a huge proponent of financial education.
My first job was cleaning apartments and houses between renters for my grandfather. You cannot imagine how disgusting people left those apartments!
I then had plenty of typical teenage jobs working in a grocery store, farmers market, dental office, ice cream shop and a few others.
I started my first business training and selling horses when I was in high school and ran a summer lesson program for local kids to learn how to ride. This was a window into my future for sure.
Now is a good time to mention that I had a PASSION for horses and most of my money went toward supporting that passion. I owned horses from the time I was 8 years old, first through the support of my grandparents and then with my own determination and hard work. I paid for my own college by working full-time as a waitress and kept a horse while I had a full load at school as well. I was motivated, hard-working, and driven by my passion but there was never money to spare.
After graduating from college, I went to work for some top equestrian farms up and down the east coast (NY, VA and FL) and never made a lot of money, but I was definitely living my dream. I transitioned from managing horses for trainers to working for the company that produced the horse shows and had positions in the office and in the marketing and PR areas of those productions. In Florida in the late 80's I decided to step out of the equestrian world and get what I considered to be a "real" job. There is irony there of course because there is no harder work than managing horses at top competition levels.
I went to work for an investment banking firm as their Marketing and Public Relations manager and stayed with that company for three years before moving to Maryland to work in marketing at The Discovery Channel and The Learning Channel. I was making $40 – $45k in 1990 and 1991 and finally saving some money. Then that passion grabbed me again and I ended up leaving the corporate world and going back to the horses.
I plunged headlong into my own full time business training and selling horses and stayed with it for fifteen years in Northern Virginia. My business was very successful, and an injury and a divorce are what forced me to change course.
I moved to Idaho in 2005 and purchased a franchise business thinking I would have a path to a proven business and be financially ok. I had about $650k net worth in 2005 when I made that move. Turns out the franchise was a total scam and I lost $500,000 which was all the savings I had when I moved west so I was back to square one at the age of 45. I was financially, emotionally, and physically destitute with no real idea how I was going to support my son and move forward.
I fell into the insurance business through a fellow equestrian and went to work for a horrible company that practiced predatory behavior toward seniors and a fragile population of people. This motivated me to go back to school, get an education and learn the business so I could make positive change in people's lives and help them find the best options to suit their needs.
While that was a very difficult period of my life I can now look back and see that it was a great motivator. I was starting my own business while going to school and of course, still a single Mom. But I credit learning how NOT to be in the business with being an incredible motivator to figure out how I did want to be in this business and how I wanted to show up for people.
How long have you earned at least six figures?
It has been about 4 years since I can say my "take home" is over $100k.
What have been the key steps you have taken that have allowed you to earn this level of income?
If you listen to How I Built This, the final question is always, "How much of your success would you attribute to luck and how much to your skill and hard work?" and I know my success has all those factors at work in my favor. I met the right people at the right time as I was building this business. I worked incredibly hard. 80-hour work weeks were the norm for me during the enrollment period which is fourth quarter of the year. The rest of the year I worked a normal 40+ hours a week.
I met three guys who were in the same business and at about the same level in 2011 and we decided to create our own little Mastermind group to support each other. We had all been in different situations starting into the business that had taught us what not to do and we were looking for some support as we learned how to do it right.
The four of us still meet monthly to share information, ideas, and stories. We are all at different income levels, but we fully support each other and lift each other up in many ways. We share opportunities, knowledge, and support. I give huge credit to my grit, determination, and hard work but I couldn't have done it alone.
Going back to school to get a master's degree while I was building my business ended up being a good thing for me. As a single mom that was a huge load to bear but it paid off in spades. So, advancing my education and building relationships in the community were key factors in my success.
I also met the right person at the right time through connections I had made in the insurance world and was given an amazing opportunity with an insurance company that was new to our market. That opportunity gave my business a real shot in the arm and jumped my growth dramatically for about three years. And I was able to share that opportunity with my trusted mastermind group, so it really helped all of us.
Getting a graduate degree in family financial planning did give me a depth of knowledge that not all insurance brokers have. Once I finished my degree, I also became an Accredited Financial Counselor (AFC®) which furthered my knowledge and skillset. I now do some volunteer work with the counseling, and I find that the skills I learned there have improved my ability to help my insurance clients as well.
My education did help me with my knowledge base and my business, but more importantly it shifted my own relationship with money. I finally had the knowledge and the tools to change my own behavior and start walking the talk, saving, and living life with a financial maturity that I never had.
Which of the following career advancing strategies did you employ (if any) and which were most effective:
A. Doing well within your current company and being promoted.
B. Jumping around from company to company always seeking a higher salary & responsibility.
C. Entirely changing your career path from a lower earning field to a higher earning field (going back to school, etc)?
For me, C is the answer here.
I found my career through total happenstance, but I took advantage of it and went back to school, got a graduate degree, and committed myself to being a constant student.
I don't think anyone goes into the health insurance business fresh out of college or even on purpose (unless you are stepping into a family business). When people ask me how I got into it I admit it was through sheer desperation. I had no idea how lucrative it could be or that I would even be good at it but I gave it my all.
In the health insurance world things change at a rapid pace so being dedicated to lifelong learning is a must. I consider myself a professional advisor to my clients rather than an insurance agent. Knowing changes in legislation that affect them as well as the changes that insurance companies and hospital systems make is critical to be a good advisor.
What are you doing now to keep your income growing?
I am blessed in this business with the organic growth that you create with years of marketing and networking and doing a good job for people. I work hard to build new relationships but frankly, my current clients send me nearly all my new clients, so referrals are my main source of growth.
I do some things in the community that keep my name out there, but I am to a point where I don't have to put that extra time into drumming up business. There are portions of the year I can barely keep up with the new clients seeking my services.
My next step with my business is to hire someone who can work with me and assist in the growth of the business as well as take some of the pressure off me. I can see the writing on the wall as I age, and it gets harder to work those long hours every year.
What are your future career plans?
I am going to keep doing what I am doing and saving more money so that I can afford to sell my business and (semi)retire in about 8 years.
I am actively working to hire one or two people to continue the growth of my business and to be able to give my clients the stellar service that they have come to expect while also growing the value of the business so that it is worth more when I do sell it.
Have you been able to turn your income into a decent net worth (what is your net worth)?
I am heading in the right direction.
I now have a net worth of about $1 million if I include the value of my home.
I am still working on living on less so that I can save more but I am able to save about $85k per year right now.
I own my home and vehicles with no debt, so I am really focused on saving.
I like to travel so I am working on taking more time off to travel as well.
Why or why not?
I did not start saving at a young age.
It is my biggest advice to people now: start saving right away, the time value of money is real!
I have transformed my relationship with money, but it came late in life. I can still get better at saving, and I am working on that.
What advice do you have for people wanting to grow their incomes?
All the advice out there is so true.
Work hard, work with integrity and find a passion and work that you can believe in.
Advocate for yourself and as you build your worth within a company don't be afraid to ask for promotions and raises as you go.
Always stay open minded to what is available out there for you.
Side gigs are a great way to build wealth and always live on less than you are making.
If you have that entrepreneurial spirit, make sure you build a network to support and guide you along the way.
I wanted to share my story for a couple of key reasons. I know it can feel out of reach for so many people who read these financial blogs and hear about the FIRE movement. It is important to understand that it is never too late to change your path. Don't be afraid to start a new career or make a big job change no matter your age. And hard work with integrity wins the day always.
I am also a testament that it is ok to follow your passion even if it doesn't pay well and then shift gears when you have fulfilled that dream.