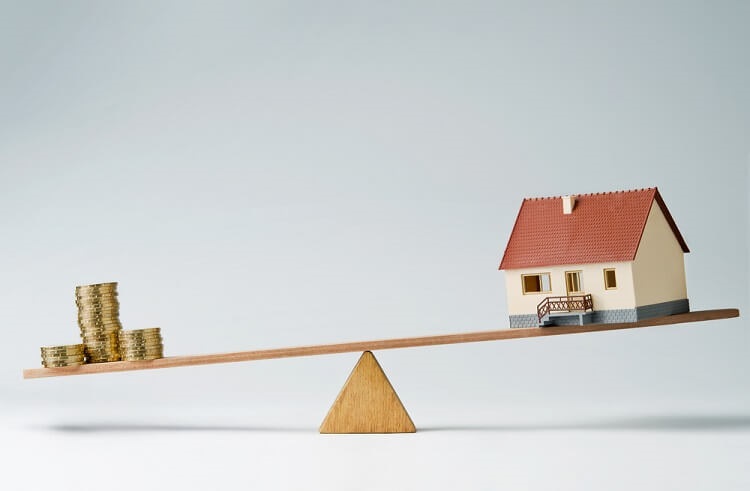 Here's a topic that's likely to cause a good bit of debate.
I love these sorts of questions. 🙂
Recently I have been receiving a lot of emails around the subject of whether it's better to pay off a mortgage or keep the mortgage and invest instead.
For example, here's one I recently received from a reader:
One question my husband and I always wrestle with a bit is the one of paying off the mortgage and not having the debt, or keeping the mortgage for various benefits (more money to invest elsewhere, supposedly to help with taxes, etc.)
Have you ever opened up a discussion on this topic? I'm sure there are many opinions and ways people have chosen to handle their mortgage. I think it could be a really valuable and insightful discussion.
Well, we're just about to open up that discussion!
But first, here's another one:
I was hoping to get your opinion on something I've been going back and forth on lately.
I have been aggressively paying my mortgage over the past 12m, however I have started going back and forth about doing this vs. saving this money.
A little background information about myself. My wife and I are in our mid 30's, she stays home with 2 children and I work full time, HH income is variable (100% commission) the past few years it has ranged from anywhere between 200k and 325k.
As far as savings goes I've maxed out my 401k every year since I was 24, I fully fund our Roth IRA's each year, saving $$ into 529 plan monthly, save monthly into UTMA's for my children (future down payment on a home for them or college graduation gift…not sure yet what it will be used for), and send $$ to non-qualified brokerage account monthly.
Currently owe 150k on loan (market value 400k) 7 year 2.75%. Minimum payment is $2,300/m however I've been sending between $3,500- $4,500/m and recently sent in 12k last month (large check from work). My goal is to get the house paid off in 25m.
Should I save this money vs. paying extra on the home loan? Am I overthinking this?
Here was the response I sent to each of them:
I haven't posted on this subject but it's an on-going question and debate.
It really comes down to two points of view:
Simply by the numbers, it's "probably" better (we can't be certain) to invest and not pay down the mortgage given interest rates are so low these days (as long as you have a long-term investment horizon). You also need to be self-controlled enough to really invest the difference and not spend it — which most people can't do.
Some people value the emotional satisfaction of having a mortgage paid off and thus do it even though it may not be the best financial decision.
Those are very broad generalities and each person's situation is different, so from there you really need to decide what works for you.
Ok, so that's my take — now it's your turn…
What are your thoughts on the "pay off mortgage debt versus keep the mortgage and invest instead" debate?
BTW, Rockstar Finance had a recent Money Match-up on this subject that you might want to check out as well.