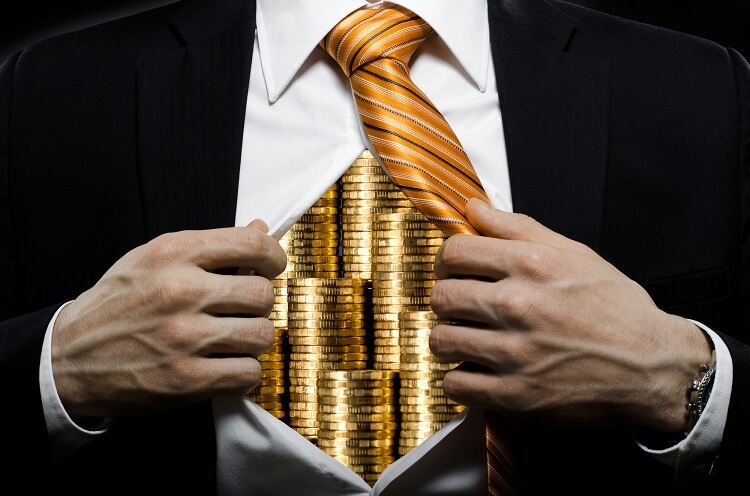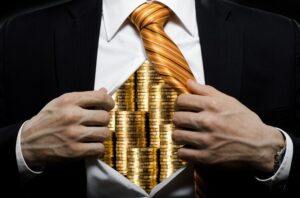 We have discussed stealth wealth in detail in the Millionaire Money Mentors (MMM) forums.
For those unaware of what "stealth wealth" is, it's simply not flaunting your money (spending mainly) so that anyone watching your activities might perceive you to be rich.
It means "flying under the radar" with your wealth so you can live as you like, unencumbered by the pressures of those who are perceived as rich have (like being asked for loans from family members).
For a practical example, the millionaire next door types often practice stealth wealth.
As you might imagine, many of the MMM members practice stealth wealth to varying degrees and with different audiences in mind (many hide their wealth from the public at large, some do with friends and family, and so on.) Most find it makes life simpler/less complicated.
Personally I'm not sure where I stand on the stealth wealth scale (if there is one) as it's not something I am actively concerned about. I simply spend as I like and don't worry much what others think. That said, I live a fairly "normal" lifestyle and looking from the outside, it would be hard to determine I'm a multi-millionaire — I have a nice house, decent cars, etc. but nothing is over the top (I don't drive a Mercedes, live in a mansion, have an army of people waiting on my every need, etc.) Not that there's anything wrong with those things or that I'd want to hide them from anyone. Mostly those things do not interest me so it's easy to avoid them.
Now there are clues if someone was looking hard and putting the pieces together. After all, I did retire at 52. That alone is pretty big clue. And now that we're taking extended winter vacations to Florida, that's a big one too. Plus we do (or at least did before Covid) take regular cruises, vacations to Grand Cayman, etc.
But other than that, there isn't much that distinguishes us from anyone else.
That said, the topic of stealth wealth has been one I've followed since many others focus on it. I've been wanting to write a post about it but as you can tell from the above, I'm not an expert on the subject. But I recently found a great option — let someone else who knows what he's talking about cover the topic. 😉
Buy This, Not That
It's always a treat for me to read a book by someone I know and have followed for years.
I can't remember when I first started reading Financial Samurai or communicating with its author Sam Dogen. It's been so long ago that it seems like forever.
Obviously we are both money bloggers and have that in common. But in addition, Financial Samurai is one of the sites I actually read for my own personal interest (as opposed to other sites I read for blog article ideas, to see what's going on in the community, etc.) In fact, it was one of the handful of sites I mentioned in one of my very first blog posts here on ESI Money.
So when I head Sam had a book coming out (which is out now), I wanted to read it for sure. He was kind enough to send me a copy and I read it in a day (I'm a faster reader, but it was also very interesting.) It's a great take on several significant money issues that has Sam's unique style and perspective throughout. I think it's a book best for someone newer to financial planning or someone who wants to up their money game significantly. I wish I had this book when I was in my 20's and early 30's.
I asked if I could publish an excerpt from the book and was given permission to do so. And guess what — it's an excerpt on stealth wealth! Hahaha.
I'll stop blabbing and turn it over to Sam. FYI, the following is from BUY THIS, NOT THAT by Sam Dogen with permission from Portfolio, an imprint of the Penguin Publishing Group, a division of Penguin Random House LLC. Copyright © 2022 by Kansei Incorporated.
Take it away, Sam…
———————————————
Here are ten guidelines for the Stealth Wealth practitioner.
Stealth Wealth Rule #1: Never drive a nice car to work or to any public setting.
Nothing inspires judgment quite like seeing what kind of car a person drives. Drive an economical safe car so that when you run into your coworkers, they won't suspect you're wealthy. Or take public transportation. You don't want to roll into the office in a Benz and have your boss see you. Their immediate thought will be to cut your bonus since you are doing so well.
Driving up to your salary-negotiation meeting in a Bentley isn't going to work in your favor either. Neither is owning a nicer car than your landlord's, which he'll see every time he comes over to address an issue. Instead, drive the safest and most economical car you can.
When cops huddle for breakfast thinking about which car they want to ticket, do you think they are going for the guy in a ten-year-old Toyota Corolla or the guy in a new Lamborghini Huracán?
Having a modest car is the number one easiest way to practice Stealth Wealth.
Stealth Wealth Rule #2: Be careful whom you give your home address to.
People love to snoop online to see what you paid for your house. Not only will they see what you paid for your house, but they'll also be able to tell whether you're underwater or have huge equity. Instead of giving an exact address, you can give them cross streets and a description of the house, e.g., I'm at the corner of Jackson and Teller. Brown wood-shingle house. You can't miss it.
Inevitably, they will find out your exact address if they pay attention, but delay access to that information for as long as possible. Protect its privacy. I recommend claiming your house online by logging into Zillow, Redfin, and other platforms. Then remove all photos of your home or upload different photos to throw lookie-loos and robbers off the scent. You can even decrease your number of bedrooms and bathrooms from what the online platforms have on file.
You most certainly don't want your property tax assessor to think you live in a mega-mansion. I clearly remember that during the global financial crisis, the property assessor would continue to value properties higher in order to charge more in property taxes. This was despite obvious indicators that property prices were weakening. I had to battle the property assessor's office for three years in a row to stop them from continually increasing my property tax bill. And you know what? I won each appeal. But wouldn't it be nice if each city did the right thing and valued your property fairly every year? Don't count on it. During downturns, cities are incentivized to raise property tax revenue even further.
Your home is the easiest way to blow your Stealth Wealth cover. Be careful.
Let me share an innocuous story about how giving out your home address can make you a target. After one reader's child got accepted to a new preschool, the administrator blasted out an email to all new parents saying the school would be dropping off a welcome bag to their homes. My reader and his wife thought it was a nice gesture.
However, in addition to being nice, it turns out the school was canvassing new parents' homes to compare the homes' apparent values with those listed on Zillow and Redfin. In other words, the delivery person was acting like a drive-by home appraiser, so that when it was time to send out fundraising letters, the school could better segment its donation asks to improve yield.
My reader, who lives in a $3 million house, was asked for a donation of $2,500, while another parent, who lived in an apartment worth much less, was asked for a donation of $500. They found out because they were friends and showed each other their donation request letters.
From a fundraising standpoint, it was smart of the school to differentiate their donation requests. However, as the person being scouted, you might not appreciate such a targeted solicitation. By giving out a P.O. box instead, you have more control over other people's perceptions of you.
Stealth Wealth Rule #3: Don't flash your bling.
Whether it's your Panerai watch, Birkin bag, Armani suit, or Louboutin shoes, keep them at home if you don't want people to know you can afford the real thing. People who practice Stealth Wealth do not flash their bling.
Resist the urge to brag about your material things. After all, the quality things that you buy are for your own pleasure. Pretend you don't know luxury brands or how much things cost. You can just say you like how they look.
Stealth Wealth Rule #4: Never reveal your full income or wealth.
Without question, never reveal the full extent of how much you make. Only those who are insecure, seek adoration, or want to make money by teaching you how to make money enjoy flaunting their wealth. There's an inverse correlation between how much wealth you have and how much you show. You're an invisible tycoon, remember?
If you have a particularly high income level and you're hanging around with people who make a fraction of what you make, be cognizant of that. Be aware that the median national household income was $67,521 in 2020, according to the U.S. Census Bureau. Earning anything more than 2X your state's median household income will slowly bring you under fire.
The people bragging about their income are people with some of the lowest self- esteem. They are clearly seeking attention to make up for the lack of attention they receive at home.
Stealth Wealth Rule #5: Spread your assets around.
Do not become one of the biggest landowners in your community. Do not become one of the biggest shareholders in a private equity deal unless you really, really believe in it.
Spread your investable assets around so people can't really tell how much you have. Diversification also ensures that your wealth doesn't take a beating in case of violent downturns.
Chopping up their assets and putting them into different LLCs is one of the best ways the rich practice Stealth Wealth. They usually use a lawyer to be each LLC's representative.
Stealth Wealth Rule #6: Learn to be humble.
Not everybody had nurturing parents, attended great schools, is fully able, was born in a developed country, or got lucky breaks. If you had any of these things, know that you are privileged. And because you recognize your privilege, it is important to stay humble.
When you start visiting other communities, you may realize that despite all your hard work, you may still be luckier than most. The better understanding you have of others, the less chance you'll come across as an arrogant snob. Take every chance you get to travel internationally, learn another language, and live abroad.
When someone eventually confronts you about your wealth or success, attribute most of your success to luck. There are plenty of people who work just as hard as, if not harder than, you but haven't been as lucky. If you attribute much of your success to luck, people will naturally back down. You can take things a step further by buying them a drink and asking about their situation to show that you care. So many people just want to be heard.
Stealth Wealth Rule #7: Praise others for their success and highlight your failures.
Always be encouraging and positive about other people's milestones. People who are insecure tend to be the ones who want to toot their own horn the most. Instead, be proactive in highlighting the success of others. Not only will other people appreciate your love, but you will also be seen as a confident and thoughtful person. So bite your tongue and try not to one-up someone else despite the successes you have. Give glory to others. Be happy for them and never belittle their achievements. Instead, always highlight the team who helped make things happen.
Instead of talking about your wins, point out your failures. Your failures are what will endear you to others because everybody has failed at multiple things in their lives. To only talk about your achievements is a low emotional-intelligence (EQ) move.
Stealth Wealth Rule #8: Volunteer your time.
Donating money is one thing. It's easier to do when you have a lot of money. However, even if people find out that you donate a lot of money, they will still judge you for not donating enough or not donating to a worthy enough cause. Therefore, in addition to donating your money, donate your time. If you're out there being a Big Brother or Big Sister for a child who needs a mentor, how is someone going to look down on you? You don't need to be there, but you are. Because you care.
Stealth Wealth Rule #9: Get your estate plan in order.
Getting your final affairs sorted out well before your time ends is undebatable. One great way to protect your wealth is by setting up revocable living trusts. You don't want your heirs to go through a public and potentially messy probate court fight for what they think they should get. Further, probate often costs more and takes longer. Trusts are all about leaving a legacy without other people getting up in your business. I also recommend putting businesses you own under someone else's name (a proxy, usually a lawyer) or under the shelter of a trust. Keep inquisitive people guessing. A trust within a trust, just like a dream within a dream.
If you're unwilling to hire an estate planning lawyer to set up a revocable living trust to protect your assets and your family's privacy, then at least write a will. This way, your heirs will know your intentions. Supplement your will with a letter of instruction, which has more specific details about your online passwords, secret files, handymen to contact, and more. Please go to the Further Reading section for helpful articles on estate planning.
Stealth Wealth Rule #10: Read the room.
Different environments require different modes of being. If the mood in the room is serious, but you're constantly cracking jokes at another's expense, you might not be invited to future brainstorming sessions. If the social setting is joyous, try not to be the downer who is always pointing out worst-case scenarios.
You must learn to read the room and act accordingly. Practice developing a poker face in order to better control your expressions. If you develop a good one, you'll be better equipped to change your expression as the situation warrants.