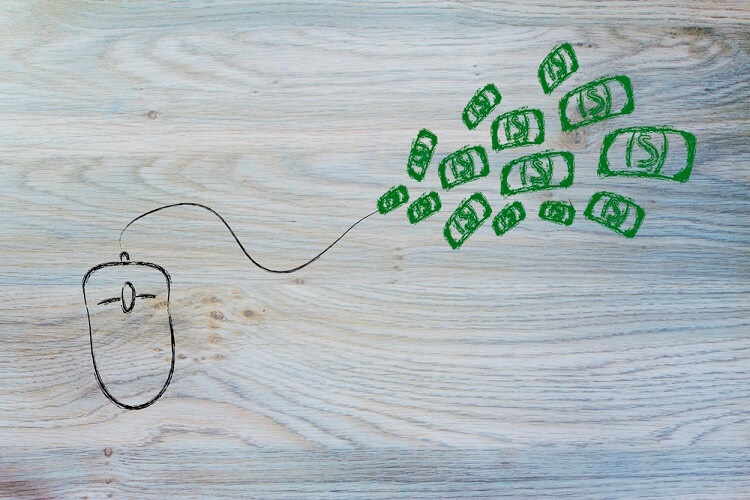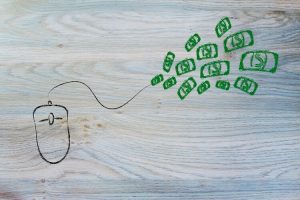 I know, I know. The last thing the world needs is another financial website.
After all, aren't there already a million blogs about money? Aren't there countless TV shows, mainstream websites, and magazines telling us all how to handle our money?
Yes, there's more than enough personal finance advice out there. From the "top of the heap" mainstream media like the Wall Street Journal all the way down to the lone blogger running a site from his basement, there are certainly more than enough opinions and sources of money management advice.
But are there enough good ones? It depends on what you want to accomplish.
The Difference
So what makes this one different? Why should you spend your time reading it?
Let's begin answering this question by looking at what people require in other areas of their lives. For instance, when you select a doctor, you want someone with experience and knowledge — a person who has been successful at treating the issue you need treated.
When you go to a mechanic, you want someone who is experienced working on the part of your car that needs fixed. You wouldn't select a brake expert to work on your engine, would you? Of course not. You wouldn't even want someone who had read about how to fix engines and had theories of how to do it to work on your car. You'd want someone who's worked on engines a long time and had success at it.
Or what if you wanted to learn any skill at all? Playing the piano. Riding a horse. Learning how to swim. You would go to someone who was experienced and skilled at these already, right? There's no use in trying to learn the piano from someone who doesn't know how to play, is there?
The Current Personal Finance Alternatives
There's one thing that almost all of the mainstream media money-advice authors, TV financial commentators, and (especially) personal finance bloggers have in common. Not all of them share this trait, but the vast majority do. Probably enough to say that "almost all" fit this description. The common experience: they are not wealthy.
Almost all of the financial information spread around these days is from people who have a lot of education about managing money, people who are doing their best to become wealthy, and people who have read a lot about having a high net worth. But when you look at their net worth statements, they are not wealthy themselves. In fact, they are not even close to being wealthy.
How do I know this? Just look at what they say. Many of them post their net worths or share how much debt they're drowning in. Others make comments that indicate they are not close to being on financial solid ground. They are trying to become wealthy, but they are far, far from the goal.
And (worst of all) many (mostly mainstream media authors) say things that demonstrate they don't know much about money management. For example, they will often use a term or facts to prove a point that isn't supported. They think one thing means another and it just demonstrates they really don't know how money works. The most blatant example of this, and I see it regularly, is the use of income statistics to prove who's "wealthy". We'll cover this later in detail, but for now let me say that the amount someone earns is not an indication of how much money they have. It shows potential, but there's much more to it than that. Anyone who quotes income stats to prove wealth (which many do), simply doesn't understand money and wealth.
Even "financial planners" can't be trusted. Perhaps they have some education in finances (though many don't) but this doesn't mean they really know how to become wealthy. Think of a person right out of college. They have knowledge, but do you really want to trust them with much of anything that's important to you? Probably not. Even worse, the one thing many planners are best at is selling — getting you to use their products so they can profit. Said another way, making themselves better off financially at your expense. If someone ever asked to manage my finances I'd ask to see theirs. If they are doing better than I am, perhaps I'd give them a shot. Otherwise, I only use professionals when there's specific knowledge and experience I don't have or want to deal with (like doing my taxes).
I don't say these things to put others down. They have viable points of view, of course. If you want to get out of debt, there's no better source in my opinion than someone else who's been in debt and fought their way out. If you're trying to live on $20,000 a year, there's no better source than someone who's already doing it. And if you want general personal finance advice that you've seen a hundred times before, well, you can get that almost anywhere.
Some Good Ones
While I'm being harsh I also want to give out some praise. There certainly are some great resources for managing money and demonstrating the path to becoming wealthy.
For instance, there are several "big names" who I believe really know what they are talking about: Dave Ramsey, Suze Orman, David Bach, and so on. You can tell that these people really know how to handle money if you listen to them for five minutes.
But they aren't real people. Sure, they are "real" people, but they aren't everyday people. How can the rest of us relate to someone who makes $20 million a year and became wealthy by giving advice (versus following it)? It's just not practical.
That said, there are real people like you and me who seem to have it figured out. I've read hundreds of blogs through the years (I started reading way back when blogs were new) and have discovered a few who I think are real people, have solid knowledge, and can help others become wealthy. Here are a few of my favorites:
Financial Samurai – Sam (the author) shares tons of financial wisdom in a way that's clear he knows what he's talking about. It's also apparent that Sam is doing well financially so it's fun to see how the "high life" is lived (but not so high as to make it unrealistic for the everyday person like us).
Financial Mentor – Absolutely the best information on planning for retirement that I've seen anywhere on the web. He's my go-to guy when I run my retirement numbers once a year or so.
Jonathan Clements – He has an extensive background as a financial journalist. But unlike other journalists, he actually knows what he's talking about (you can tell from his advice and how he writes). Good stuff from him.
There are others that I enjoy reading, of course, but they are more for fun than anything else. Like "money candy" — fun to read but not very nourishing. Kind of like Money magazine (which I do read.) It's the People magazine of finances — there's just not much meat there.
Let me say that many financial bloggers are not wrong in what they say (as much of the mainstream media often is). It's simply that they are learning personal finance and are taking you along for the ride. They haven't "been there, done that." Their advice is given from a place of wondering, not a place of knowing. That's why they aren't the best guides for someone who's looking to become wealthy.
Do You Want to Become Wealthy?
So if you want to become wealthy, where do you go? It's hard to find a reliable source, a real, normal person, who's already rich and is willing to share his or her thoughts.
I once heard a speaker give the following advice: "Get advice from people who are where you want to be." I couldn't agree more.
This is the reason for ESI Money. It's different from most other financial sites because it's written by someone who is actually wealthy. Not someone trying to become wealthy, but already wealthy (just trying to become wealthier.) 🙂
And I am a common, everyday sort of guy, living a common everyday sort of life. In other words, I'm very similar to you (or was similar to you 10, 15, or 20 years ago. Now the only difference is that I'm just older and have more money). And the steps I've taken to become wealthy are steps that you can take as well. They aren't impossible or only for a select few. These ideas can be applied by everyone to improve their financial well-being no matter their age, background, or experience.
I've done this by starting from very humble beginnings. I've also never received a large inheritance or struck it big in business or any other way. I've become wealthy the old-fashioned way, the way anyone can. If you've ever read the book The Millionaire Next Door you already know me.
By the way, the impression I may be giving is that I've never made any money mistakes. This is incorrect. I have made tons of mistakes along the way. But I've made more good moves than bad ones. It's this combination of experience of what to do and what not to do that I think will be most helpful for ESI Money readers.
How Wealthy am I?
Some of you may be wondering exactly how wealthy I am.
We'll get into the broader meaning of "wealth" as our journey progresses, but for now, let's just stick with the financial definition of the term. As of this writing, my net worth is in the top 5% of net worths in the United States. I do not say this to brag (there's really nothing to brag about as much of my knowledge was gained along my journey and imparted to me by others), it's simply a fact.
I will be balancing my own personal privacy with my willingness to share as many details as possible with you as I write this blog. In most instances, I'll share absolutely everything. But  sometimes I'll be a bit vague with exact financial numbers at times. If you want a better idea of my net worth, you can get a good sense of it based on the 5% above plus this and this.
You. Rich.
Before I close let me say that my purpose in starting this site is very simple:
I want to help you become wealthy (or wealthier). Others have helped me, now I would like to help you.
So if you want to be wealthy, you have come to the right place.
I hope you will join me on this journey…