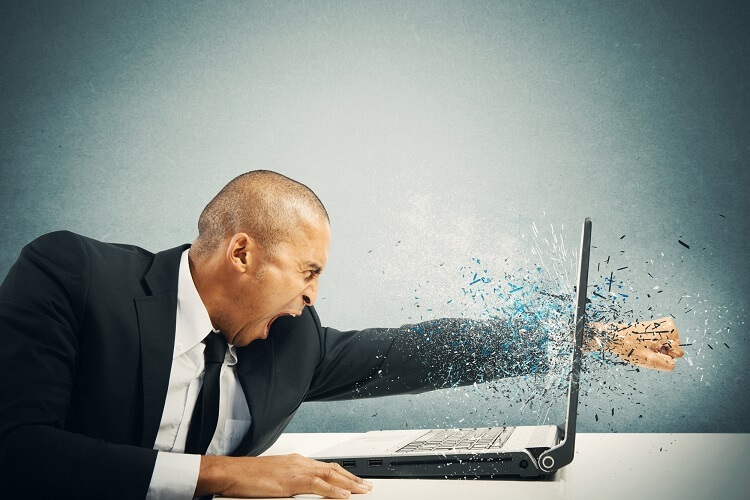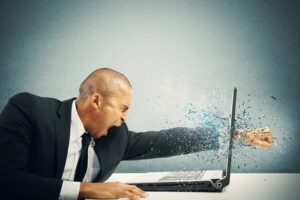 When I announced that I was getting rid of Saturday posts, one reader commented as follows:
Awesome! Although I kinda miss your 'rant Saturdays', it is great to hear how happy you are and how removed you are from that work life.
Hahahaha! Never fear! I'm not giving up rant posts — just doing them during the week instead of on Saturdays.
Today's rant post focuses on questions/comments I regularly get that drive me crazy.
I thought I'd post my responses here rather than have to voice them over and over again on various posts and emails. Hahahaha.
Much of this post may sound like complaining, and I guess, in part, it is complaining. LOL.
But really, in addition to addressing these recurring issues, it's meant to let me blow off some steam. Why do I keep getting these????
FYI, I'm happy to say that the issues are from a small minority of readers. It's just when you have a gazillion readers, a small minority is still a pretty big number!
So for most reading this, you can simply sit back and enjoy my pain. 😉
But seriously, to try and make this a useful post, I'll give some suggestions for what to do instead of asking these questions/comments.
So here they are…and my responses to them…
Perfect Investment
Very frequently (much more often than you might expect and from people who you'd think would know better) I get what I call the question about the "perfect investment" for a large amount of cash.
It usually goes something like this:
"I just inherited $250k and was wondering what sort of investment you'd recommend for it. I want to put it somewhere that has high interest (8%+) or strong appreciation, no risk, and is completely liquid/accessible. What sort of investments would you recommend to meet these criteria?"
Oh, let's see, I think investing it in unicorn farms in the land of rainbows and gumdrops meets all those options.
I mean seriously? My money is on that $250k being gone in the blink of an eye. If someone thinks there's an investment that meets all those requirements, then they are in Colorado around 4:20 with their girlfriend Mary Jane if you know what I mean.
The question is usually preceded by the person lamenting the poor interest rates on money these days and (I guess) suspects that I have the secret wardrobe that opens to the land of Investing Narnia.
So let me answer with this:
An investment like that does not exist.
You can get any of those three (high return, no risk, liquid), but not the others (unless you pick no risk and liquid — you can get those)
But if you want a high return, you're either going to have to put your money at risk and/or let it work for a long time. It's that simple.
So please, please, please quit asking me to defy the laws of investing.
Suggestion for what to do instead of asking this:
Learn more about investing including risks, return rates, various investing options, and the like. A good place to start would be reading the posts in my investing category. Once you have the required knowledge, you can then make an investment choice that meets your goals and needs.
Can You Give Me Your Advice (for Free)?
The next request I get is for financial advice.
This could range from something easy (what company do you use to invest your money?) to the much more complicated (can you recommend a withdrawal strategy for my retirement funds?).
Most of these questions are about something that would require me to spend at least a handful of hours working on/addressing to really do an adequate job.
There are two parts of this question that drive me crazy:
The request itself
The way the request is made
Let me explain both of these in a bit more detail.
There are several reasons the request itself annoys me.
First, I don't give out personal, financial advice. In fact, I don't give out advice of any sort. It's written in my ground rules (and anyone asking should have read these in advance). To be honest, I am not qualified nor am I interested in offering personal financial advice. In fact, I'm almost falling asleep just writing those words. They bore me.
Here's what I do: I write about what I'm doing with my money, what I'm reading, what my opinions are on various money-related issues, etc. in an effort to educate as many people as possible on various money issues. With this education they can then make their own, informed money decisions.
Second, these requests also annoy me because they presume that I'm willing to take hours of my free time and dedicate it to answering a question…for free. Really?
I appreciate that people think enough of me that they are willing to ask my advice, but who are we kidding? Most wouldn't do what I'd say anyway if I did offer it (I know this for a fact as I used to do financial coaching back in the day.) And yet they want me to spend my time on it. Have I mentioned lately that I'm retired? Ha!
Third, I have already created a way for people to get feedback on their specific money questions — it's called the Millionaire Money Mentors (MMM). It's an entire site where members can get TONS of feedback for THEM to consider to make THEIR OWN financial decisions. So, yes, there's a place you can get a wide range of perspectives on your financial issues. But you will still need to make your own decisions, we'll just offer you various options/ideas to consider.
In fact, one reason I created the MMM is because of this sort of request. Now I have a place to point people.
When I mention the MMM to others in the past, I have received this sort of response:
"I know that exists, but I'm just too cheap to pay for it."
Uh, I don't know what to do with that. You're too cheap to pay for feedback from successful money managers when making a huge financial decision but you want me to take hours of my time to give you free advice? I'm at a loss for how to respond.
Finally, in most cases. I have already addressed the issue they're asking about in a post. But the person has not taken the 10 seconds to do a site search because sending me an email is way easier for them. Why should they spend any effort to find some direction when I can do the work for them? Ugh.
The second issue I have with a request for financial advice is that it's usually something like this:
"I'm a 42 year old guy. Do you think I should retire early?"
Hahaha. Yes, seriously.
How could anyone give any meaningful advice based on this?
I get big financial questions with almost no data. Nothing about the person, their goals, where they stand currently, their timing, and on and on. Simply a single question with ZERO background. In the rare cases that some details are provided, they are minimal and not even close to enough to offer people any solid direction.
If anyone tries to give you advice knowing nothing or nearly nothing about you, my suggestion would be to RUN!
Personal finance is personal. There are details that make HUGE differences in what people should even consider and yet they neglect to mentioned any of them.
When someone asks a question like this in the MMM forums they either 1) include a ton of detail upfront or 2) we ask them for it before we offer any suggestions. How could we do otherwise? Making big money decisions needs to take into account the personal desires and situations of the asker and without that, any financial advice is probably worthless or even harmful.
Suggestion for what to do instead of asking this:
Either join the MMM, learn about money on your own, or get a financial advisor (if you can find an honest, trustworthy, knowledgeable one) to help you out.
Exception Negates Rule
Here's one that drives me crazy…when someone uses an exception to try and prove that a "rule" or finding is useless.
For example, I might quote an article saying that "90% of the time this is the best course of action IMO."
I'll then make statements supporting why I think this is the case. I'll generally back it up with FACTS in addition to giving my opinions.
Someone who doesn't like the thoughts for one reason or another (usually because they are "right", set in their own ways, and don't want to consider anything new), will respond with something like this:
"This is not true. I know a guy who did the exact opposite and he is doing way better than you are."
Let me respond to this in a few ways:
There are always exceptions to every "rule". But they are exceptions. The rule works for most people most of the time and delivers the best results for the vast majority of people.
Naming an exception does not negate the rule. I can name exceptions to almost anything. That does not mean the general guidance is wrong. I have often said that I can find circumstances when even the most hated financial options (permanent insurance, annuities, reverse mortgages, etc.) will work and are the best options. Just because I can name special circumstances when these will work 2% of the time does not mean that the basic advice is wrong.
There are few things in life that are 100% all the time. I remember as a new executive out of grad school that my company used to get reports on the percentage of U.S. households that used certain products. We were shocked to see something like only 93% of households used toilet paper. Uh, ok. What do the other 7% do? (This was back in the day before fancy toilets were a thing.) Anyway, if we can't all agree on using toilet paper then there's always going to be a portion of people who do something else. Again, this does not negate the rule.
Your personal knowledge and opinions do not hold more merit than facts IMO. I'll often ask people who make specific claims to point me to research, other studies, data, articles, or whatever support they have for their point of view. They almost never have any.
Open your mind a bit. Yes, this one obscure thing worked for uncle Fester back in the 40's. But do you think there might be a better way these days to address the same issue? There probably is if you're open to receiving it.
Suggestion for what to do instead of saying this:
Stop and think. Read what I (or others) are saying and consider it. Now consider if it's true. (FYI, I'll generally use terms like "most" and "hardly ever" instead of "always" and "never".)
If it is, then simply accept the information accordingly. There's no need to argue by pointing out the lady you know who didn't do this and turned out ok unless it has some relevant meaning for me and/or the readers. If it's just made to show how "smart" you are, please post it elsewhere.
Can You Write About This?
I get a lot of requests like this:
"Can you write about this topic? I don't see anything about it on your site."
This is similar to the question about advice above, but it's nuanced enough that it deserves its own response.
First of all, thanks for considering my opinion worth listening to.
Second, if you simply want an answer to a personal question (but are afraid to say it), see my responses above.
Third, if you really are interested in learning about a new topic, I applaud you. I'm all about that.
But with that said, it's likely that I am not the best person to address the topic.
That's because I write about what I'm doing and what I'm interested in.
If I'm not doing it, I have no personal experience on the topic, which I think weakens any article.
And if I'm not interested in it then the article would likely come across as boring and I'd probably be poking my eyes out trying to finish it.
Suggestion for what to do instead of asking this:
Two options…
Join the MMM and ask there. I'm sure many will have experience with whatever topic you are interested in.
Google. If it's a money topic it's probably been written about a gazillion times. Do a search, read the top 10 articles that come back, and you'll have gained a ton of knowledge.
So that's it. Hopefully I didn't come across as a whiney brat and I put enough into the suggestions that questions like this are not issues in the future.
But these did give me the chance to rant and use a fun photo — so there's an upside here! LOL.
Now let me ask you — do you get any money questions regularly that drive you nuts? If you do, I'd love to hear them!