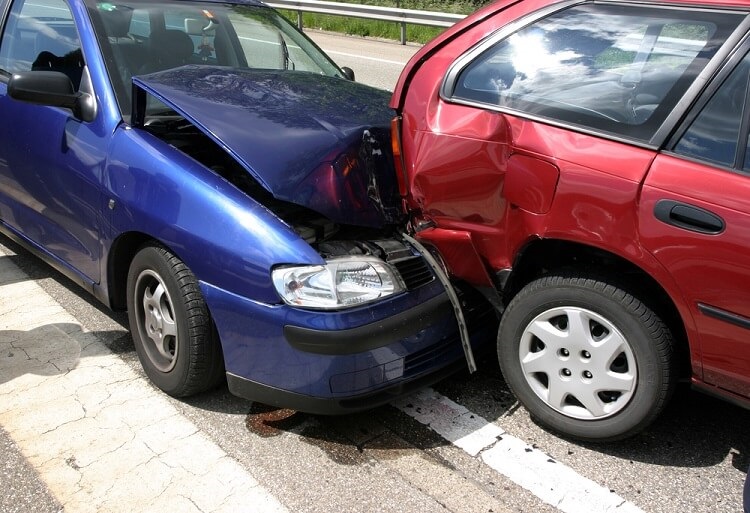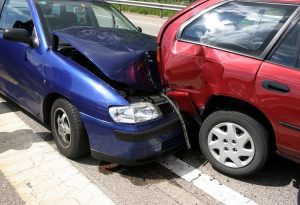 This is the story of two car crashes (unfortunately) and how we dealt with them.
I'm hoping this is the last one and that none of you have any issues like these, but if you do, perhaps this post can help.
It should also provide for some interesting discussion. 🙂
Oklahoma Crash
In May of 2014, my wife was stopped at a stop light when a teenage driver ran into her from behind.
The crash was at a relatively slow speed, all involved in the crash were fine with absolutely no injuries, and my wife's car looked like it had nothing more than a back bumper that needed to be fixed.
In Oklahoma, no matter who causes the wreck, your own insurance pays for the repairs. We had AAA and I'll cut to the chase now — they were terrific to deal with.
The car, a 2004 Toyota Corolla with roughly 70,000 miles on it (and in GREAT shape), was towed to a nearby garage. There it was checked out and to our great surprise, declared a total loss.
Yep. Fender bender. Total loss.
I looked on Kelly Blue Book to get the value of the car and it came to around $8,000. I was expecting them to offer us something like $7,000 for it. To my surprise they offered $8,238! Sweet!
We took the money, my wife decided she wanted another Corolla, I applied my tried and true car buying strategy on several dealers in our area, and a few days later we had a new (upgraded) 2014 Corolla for $19,490. My wife couldn't believe all the great add-ons the company had come up with in 10 years.
Colorado Crash
Fast forward a couple years to Thursday, April 21, 2016. Our 2014 Corolla now had 34,449 miles on it and was running well.
My wife was driving with my son in the passenger seat. She was going through a green light when another driver (in a Honda Civic, I believe) ran a red light and crashed into her. There was no record of how fast he was going but it was a good shot. My wife guessed he was going around 45 mph.
He hit her on the driver's side back door and back tire. The impact spun our car around.
As you might imagine, my wife and son were shaken up pretty badly. They had some bruises and scrapes and are still dealing with some soreness to this day. Their physical part of the ordeal may last for some time.
I was at work when I got a text that said "We've been in a car accident. We are ok." Yikes! I assumed it was more like the fender bender in Oklahoma. I called my wife and she seemed ok and it didn't sound that bad from her description of it. She told me where she was and I left to pick them up.
When I got there it was apparent that the accident was worse than I expected and what my wife described. The car was badly crushed on one side. But even worse was the fact that my wife limped to my car and my son was holding his arm tenderly.
They got into the car and my wife started crying. She was upset and scared as you might imagine. She was ok by the time we got home.
My wife and son went to the doctor the next day and he thought they just suffered some bruising but he wanted to monitor them to be sure. We are still doing that.
Insurance Companies
In Colorado, you deal with the insurance of the driver who caused the accident. The guy who hit my wife had Allstate and I'll cut to the chase now — they were "ok" to deal with.
My wife called our insurance first when we got home just to inform them what happened. They asked if we wanted to open a claim. My wife asked if that could increase our insurance rates. They said it could. We declined and called Allstate.
Over the next few days my wife dealt with the Allstate agent who, I found out later asked my wife if he could tape her side of the story to record what happened. She ACCEPTED!!!! Yikes!!! I didn't find this out until a couple days later that he asked her all these incriminating questions like "Were you distracted?" and "Were you texting?" to try and get her to admit some sort of guilt. Thankfully she didn't because she didn't have any guilt, but I was furious that the guy had tried to trick my wife and upset that she agreed to it.
We had a long conversation about how "this guy is not our friend". We also decided that I would deal with him from here on out.
Allstate determined that our car could be fixed, which was a shock to me because this car was in way worse condition than the other car. They said it would take $9,000 or so to fix it and that was about 90% of the value needed before they would declare it a total loss.
I was on a business trip when I called the Allstate agent and told him I'd just as soon they totaled it because I wasn't sure they would get the car back in running and safe condition. He gave me a bunch of blah-blah-blah about this is the way they do things, they were working according to the law, etc. I asked him how we'd be compensated for the loss in the car's value given that it had now been wrecked and would likely be worth much less when resold. He said they'd evaluate that at their discretion after it was fixed. I asked who warranted the work on the car and he said they would not, the shop would have to. I asked again to have it totaled and he again gave me the blah-blah-blah. I told him I wanted to consult an attorney and I'd get back to him.
I later did some research and found this piece titled When is A Vehicle Considered a Total Loss? The basic answer is that a car is totaled when: Cost of Repair + Salvage Value > Actual Cash Value (note in that article that Colorado law requires much more damage to be totaled than Oklahoma does). The cost of repair simply needed to be higher for it to be counted as a total loss. I had told the agent that such an estimate was within his control, but I got blah-blah-blah.
Once I got home I emailed several people at work asking for attorney recommendations. I contacted a couple and basically got this response: "We don't handle the car damage part of an accident but we'd be more than happy to handle the injury part of the accident." In other words, there's no money in the former but plenty in the latter.
I also went to the repair shop where the car had been towed and talked to the guy there. It was a Toyota-owned collision repair shop. After taking to the guy I was convinced that he would not cut corners, would get the car put back together as good as possible, and would warranty his work. So I felt ok with proceeding with the repair. He also told me that it was likely they would find additional damage once they started tearing the car apart. If so, the final costs could be very close to totaling the car.
So I signed the form that gave them the right to begin work on the car. I was resigned to the fact that we'd get the car back and have to fight it out on the lost value for resale.
About a week later Allstate called and said they had indeed found extra damage and the car might be totaled. They called a couple days after that and said we were $74 short from the car being totaled. They said they understood that we would prefer if it was totaled so they would see if they could find the extra money. Three days later they got back to us and said it was totaled.
For this I was grateful and thankful they handled it in this manner.
Offer from Allstate
We got a form on Friday, May 13 with the details. Here's what they offered us:
16,253 for car
1,340.87 for tax
7.20 DMV fee
17,601.07 total
I wanted to see if this was a fair offer (of course), so I checked two sites.
Kelly Blue Book valued our car as follows:
Very good value of purchased from a private party: $14,415
Excellent value of purchased from a private party: $14,777
Fair market price range if purchased from a dealer (based on good or better condition): $14,447 – $17,272
Fair purchase price if purchased from a dealer: $15,860
Suggested retail price from dealer: $16,462
Edmunds valued our car as follows at the clean level (second highest):
Trade In value: $12,686
Private Party Price: $14,253
Dealer Retail Price: $15,555
Certified Used Price: $16,483
Given this info, it appeared that Allstate had given us a fair offer. We accepted and the next Monday my wife took them the title and received the check.
Of course once we accepted the offer, the rental car they had given us needed to be returned the next day. We needed a new car asap. Luckily, I know someone with a great process for saving a ton on buying a new car. 🙂
Unfortunately we didn't do as well when trying to maximize our settlement for injuries.