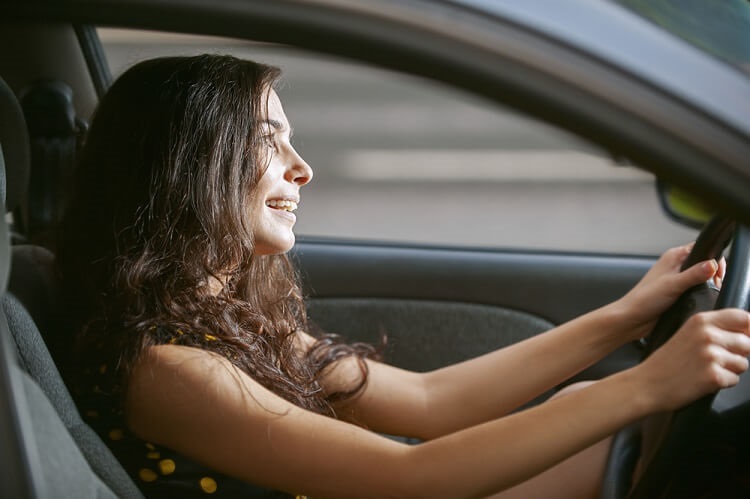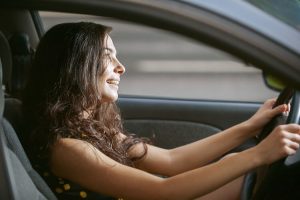 I have purchased three new cars in the past 10 years. Yes, I like buying new cars and driving them forever and sometime in the future we can debate whether that's a better "deal" than buying used. If nothing else, give me some slack and allow that it's one area where I treat myself. 🙂
Anyway, on each of those three car purchases I have saved THOUSANDS of dollars by using the methods detailed below. If you want to save a bundle on your next car purchase, I suggest you do the same.
Here's my method for getting the best possible price on a new car:
Do your research – Head online to Edmunds to review the myriad of cars available today. Consider your needs and budget (including gas and insurance) to find the size car you can afford. Check the site for well-rated vehicles that meet your needs. Also review all the options for the two or three cars that seem to be the best choices for you, noting what each model has available and its prices.
Go offline awhile — Go to the dealerships and test-drive your top few contenders, seeing how you like the driving experience of each. Then, when you're back home, consider this experience with the information you've gathered off the web, and pick your favorite.
Get information — Go back to Edmunds and enter in your potential car and options. You'll get an estimate of the dealer's invoice price (his cost) as well as the True Market Value (TMV), the average amount others in your town paid for the car. If you can beat the TMV, you know you've gotten a good deal.
Get the inside scoop — Order a new car price report on the car you want at Consumer Reports. (These used to cost $14 but it looks like you need to subscribe to the site to get them now.) This information will verify the Edmunds data and also reveal any dealer incentives (rebates manufacturers pay dealers to sell a car). If the dealer receives $500 for selling your car, for example, his cost is $500 less than the listed invoice price. (FYI, I did this on my first two car purchases and didn't on my latest one. I don't think it hurt me at all. If you have enough competition, someone will bid as low as possible including all kickbacks — even if you don't know about them.)
Identify potential dealers — Search the web for dealerships in your area. The best way to locate all your options is to go to www.google.com and search for the car model (i.e. "Chevrolet"), your city (i.e. "Nashville Tennessee") and the word "dealership". This should give you a choice of several options. Record an e-mail address for each one. Get at least four to six of them within a 100-mile radius of your home. Last time I used 10, but that could be overkill.
E-mail them all — Develop a standard e-mail message that tells who you are and details of the car you want. Tell them you'd like to know their price for such a car and that they should respond back by e-mail. All your negotiation will be by e-mail so you can avoid the hassle of negotiating in person.
Here's the email I used last time:
I would like to get a quote on the following vehicle:
1. Trim: 2011 Highlander (base model), 4 x 4, 3.5L V6 Non-Hybrid engine, 5-speed automatic
2. Options: Cold weather package [CK], Tech Package [TP]
3. Colors: Exterior – Black; Interior: Ash fabric
4. Accessories: Mudguards [33] (MF) and Auto-dimming mirror [33] (N1)
I am aware of MSRP and invoice prices and would appreciate a competitive bid (I've received a couple others and they are pretty good.)
Please respond via email to this request.
Thank you.
Go back and forth — As they e-mail you back, keep asking the higher-priced dealers if they can do better. Let them know that they are not the cheapest and are in danger of losing your business. I just respond with something like, "I already have a better offer than that. Can you do better?" They'll either lower their prices or drop out. No matter what an individual dealership does, by this time you should be below the TMV with a few dealerships.
Keep lowering the price — The bidding will start to slow and dealers will begin to drop out (saying something like, "This is my best offer.") Tell them that you already have lower offers for the exact same car (most likely the dealerships quoting you are sourcing the exact car from the same dealer). If they can't go lower, thank them for their time and effort.
Keep looking for savings — As you get down to the last two or three, remind them that you are aware of their costs (including incentives) and encourage them to go lower. Eventually they all will arrive at their lowest price. At this point, ask about what else they can do to win your business. For example, can they throw in free oil changes for two years or give you some added accessories (like floor mats) at cost? Some will jump at this and some won't. It never hurts to ask.
Close the deal — As one "winner" appears to emerge, offer them a price that allows them to make a couple hundred dollars (with incentives added in) to close the deal. Most dealers will take this offer, especially if it's at the end of a month and they need to hit a sales quota. By the way, the end of the month is the BEST time to buy. If you can do it at the end of the year as well, you're going to have a very motivated seller.
Keep them honest — As you near an agreement price, don't let them throw in extras like advertising fees, special charges, or anything else other than taxes and delivery (which everyone pays). I had a dealer try to charge me an extra $299 for some sort of bogus fees. I told him "no way" and that if he added it I would walk. He removed the charge.
Get your car — Print out your e-mails and bring them to your closing to be sure you get the agreed upon price. Buy your car!
And that's it! Buying a family car doesn't need to be intimidating, painful or costly. Just do your research online, take your time, and get the car you need for the best price possible.
P.S. For those who prefer a video version of this post, see the ESI Money YouTube channel.