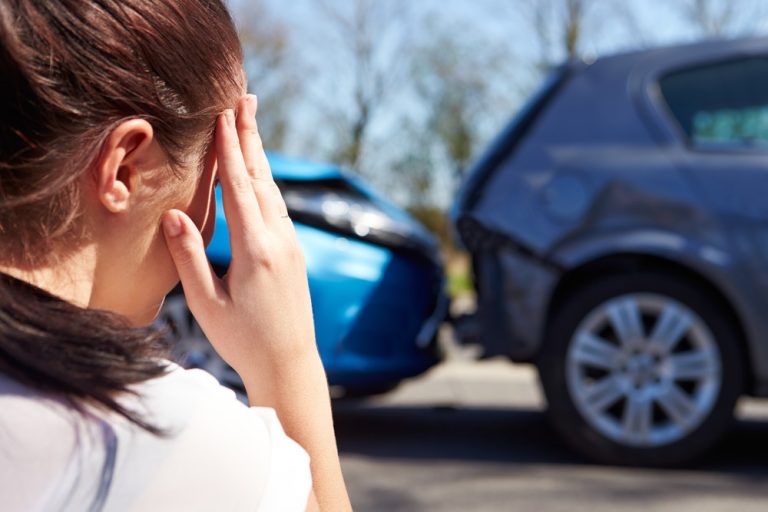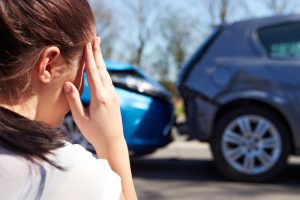 It's been over a year since my wife had her car accident.
The process is finally over and we've learned some things along the way.
So I thought I'd share some takeaways with you. I'm also hopeful that readers in the legal and insurance professions might chime in with their thoughts, suggestions, and so forth.
Car Insurance Dealings
To catch everyone up on the situation, here are the highlights:
My wife was in a car accident last spring.
My wife had some physical issues as a result (we'll go into those later) but my son was ok (after being sore a few days).
The person who hit my wife (it was his fault) had Allstate insurance. I don't know if it was because they were the "adversary" or if their service is just crappy, but I was not impressed with them and will NEVER buy insurance from them.
We have AAA insurance and they were awesome.
After some wrangling, Allstate declared our car totaled and paid us, from what I could tell, a fair price for our old car.
My wife then got a new car, saving a ton on it by using my cost-saving car buying method (which is even better than using Costco's service, BTW).
That's where the story left off at my last update.
Pain and Suffering
As I said above, my son was fine after the initial soreness wore off. My wife on the other hand had a pain/tightness in the middle of her back that wouldn't go away.
After an initial visit to her doctor, she eventually went to a chiropractor a couple times. He seemed to make the problem worse, so she stopped going to see him.
All this time we were in communication with Allstate and they continually pressed us to close the case ASAP. They even wanted us to pay for all doctor bills and submit them at once. We didn't want to do this as we didn't know how long we'd have doctor bills (it could be months, right?), but they were obstinate. So we called AAA and got reimbursed immediately by them during this process.
Over this time, my wife and I made a few moves that dramatically REDUCED the settlement we'd later get from the insurance company:
We tried some free remedies to solve my wife's back issue. She received a complimentary workout session at our gym and talked to a trainer about maybe working out her back issues. The trainer gave her some exercises that could have helped.
We tried home massage. I would rub her back at night, specifically focused on the muscle that seemed to have a permanent kink in it, and that seemed to help, though the relief was temporary.
We waited to see if time would heal her issue. We thought that maybe she just needed time to recover.
We stopped seeing doctors. She did go to the chiropractor mentioned above and then back to her primary care physician who said there wasn't much to do. The doctor did refer my wife to a physical therapist. We held off on that for a couple months as my wife thought the PT might make it worse (like the chiropractor had).
This process lasted several months as we searched for the best path to her healing. My wife wasn't in pain, but just had a nagging issue now and then that was aggravating and certainly wasn't there before the accident.
Allstate Adds to Our Pain
This entire time, the Allstate agent was constantly calling and emailing, trying to get us to close the claim. He was causing great stress for my wife as she "just wanted it to be over."
I, on the other hand, was content to leave the claim open. Who knew what damage my wife had? Also, I was willing to keep it open for no other reason than to be a pain in the rear to Allstate. I'm sure they wanted it over and done with, so I was willing to not close just to be a thorn in their side.
Other Compensation
As we were dealing with the physical issues, the subject of "pain and suffering" or "other compensation" hung in the air. I had done some research into this and even the Allstate agent had mentioned that once all the issues were solved that they would be looking at other compensation for our trouble.
I had zero idea how much this number would be. It could have been $100 or $10,000 for all I knew. I did know that the insurance company would want it to be as low as possible and that they knew a whole lot more about this process than I did.
During this time, my uncle happened to be in town. He's been a lawyer for 40 years or so handling injury cases (not in our state) so we asked him about the situation.
As you might imagine, he said we should consult a lawyer. He then said something that really stuck with me:
"I have always been able to get more for my clients, even when my fee is deducted, then what they could have gotten on their own."
This made sense because a lawyer would know what sorts of sums were appropriate, how to talk to the insurance company, how to push their buttons, and so forth.
Hunt for a Lawyer
So I had my wife type out everything on a document — what happened, what had been done, the bills we had incurred, and so forth.
I reached out to my local network and no one knew any personal injury lawyers. So I had to roll the dice and contact a couple of lawyers based on ads (easy to find if you watch any afternoon TV — they are all over the place).
I sent them an initial email, they responded, then I sent them the document to review. They both wanted to talk to me about details.
I selected the one that seemed better and spent an hour or so on the phone answering questions (FYI, there was no cost for this.) The lady I talked to said she would refer the details to one of their lawyers and they would get back to me.
Two days later they did. They said there wasn't enough for them to represent me. I had suspected as much. There simply wasn't enough money for them to go after to make it worth their time. If nothing else, this at least set my expectations that the final settlement wouldn't be large.
I decided not to talk to the other lawyer as I felt we would probably get the same answer, so we were on our own.
Settlement
Over time my wife's back did slowly get better. There were still twinges here and there but she thought it would eventually go away on its own (time will tell). She did not want to seek further treatment because she thought 1) it would do no good and 2) it could make it worse.
So we told Allstate we were ready to close the process. They said they would review our situation and get back to us with a final settlement.
It took them a few weeks to do this, then they called my wife with their offers: $615 for my son's settlement and another $615 for my wife's.
Now even my wife thought this was unfair (I was ready to hit the roof, but remained calm). My son had minimal problems and yet he was getting $615. My wife had issues and yet was getting the same amount. She told them she would accept the offer for my son but that the offer for her seemed very low given what she went through. (As for me, I was willing to decline and get $0 instead of taking the $615 just to keep the threat of further action over their heads.)
It was then that they revealed the magic formula. The final settlement was based in large part on the expenses we had incurred the 60 days immediately following the accident. Since my wife and son had the same costs during this period (the initial doctor's visit) they received the same offer.
My wife reiterated the fact that we had tried to be cautious, spend appropriately, and let time heal her. She said she did have other expenses, but they were just out of the 60-day window. Allstate asked for documentation on these costs (even though they already had them) and my wife provided.
A week or so later they came back with a new offer: $1,144 for my wife's settlement.
At this point my wife just wanted it over and felt this was as good as we could do. So we accepted it and got both checks a week or so later.
How to Maximize the Settlement
Here's what we should have done to maximize our insurance settlement: rack up as many expenses as we could in the first 60 days.
Even if the EXACT costs would have been the same, we would have been offered much more if we had them in the first two months rather than let them be spread out over 10 months.
So we should have had the chiropractor, second doctor's visit, PT (should have gone), and even perhaps a massage therapist all within the first two months. If we had, we would have gotten a much higher settlement.
Of course we didn't want to incur charges that were not needed just for the sake of getting more money. In fact, we would have taken $0 in a heartbeat if my wife would just have been back to normal. But for those of you reading this, let our experience serve as a guideline: be more aggressive in your treatment and if there are legitimate charges you will incur to get better, work to have them happen within the first 60 days. If you do, your final settlement will likely be higher.
Now's the time for your thoughts. Anyone out there with more knowledge of these situations than I have? Did I miss anything? Get anything wrong? I'd appreciate your comments.