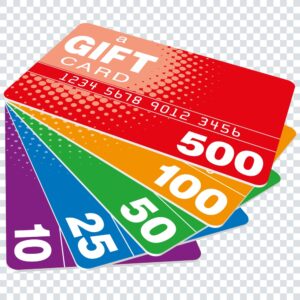 Well, I was going to do this on a Saturday, but then I started the blogging series which would have pushed this way back in the Saturday line-up.
So Friday is now the day for giving things away, right???!!!
Even if it isn't, that's what we're going to do today. 🙂
ESI Money readers are simply THE BEST and I like to say THANK YOU now and then with a nice giveaway!
Today I am giving away nine gift cards worth a combined $180 as follows:
Four $25 Amazon gift cards
Two $25 Starbucks gift cards
Three $10 iTunes gift cards
Here are the details of the giveaway:
I'll be giving away the cards to nine different winners (one per winner).
Winners will get a specific card (drawn by me). In other words, winners will be assigned the card they win, they won't be able to choose it.
To enter, all you need to do is subscribe to the Rockstar Finance daily email here.
If you are already subscribed to the list, simply leave a comment below telling what you love about being a Rockstar Finance reader. Be sure to include your email address when you leave the comment so I will know how to reach you if you win (the email address will not be visible to anyone other than me).
The winners will be drawn at random from the commenters.
The drawing of winners will be held on Friday, March 9, 2018.
Once I hear from all winners I'll mail out the cards (you'll want to get them soon, right?)
As with most giveaways, there are rules. Here they are.
Good luck!!!!