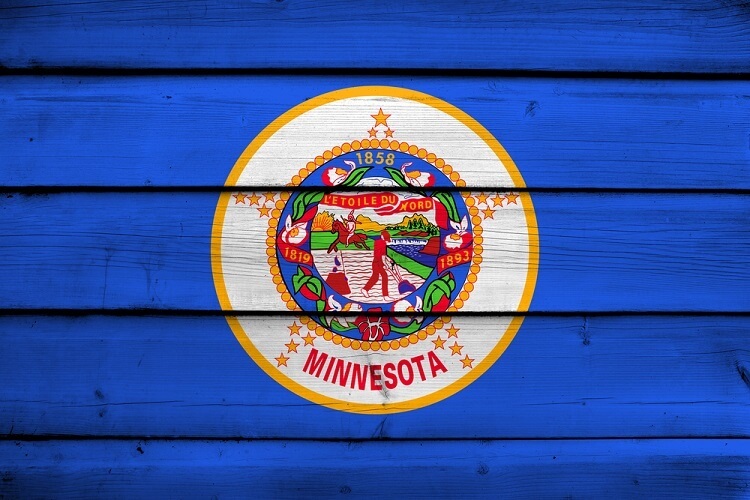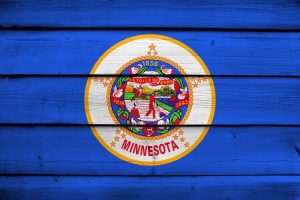 Today we continue the ESI Scale Interview series where people answer questions about their success at working the ESI Scale.
In short, the series focuses on what the interviewee is doing in the areas of earning, saving, and investing. They also get an opportunity to ask ESI Money readers for suggestions if they choose to do so.
If you'd like to be considered for an interview, drop me a note and we can chat about specifics.
With that said, let's get started.
Today we had an interview with Mr AE from Apathy Ends.
My questions are in bold italics and his responses follow in black.
OVERVIEW
Please tell us a bit about yourself.
I am 31, my wife is 29. We have 1 kid (~15 months) and 1 on the way (Late Summer).
For those of you who did the quick math, yes, we are about to have two kids well under 2 and are as prepared as anyone can be. Who needs sleep or sanity?
Been married for 4 years, but have been together since our college days.
We live in Minnesota, sometimes we question why (from ice on the lakes to 101* in 20 days this year), but overall we love it and are close to family.
Oh, and we have a dog that is adjusting to getting far less attention than he used to (but is still loved).
What is your current net worth?
Our current net worth is $205,000 and breaks out as follows:
Retirement/Brokerage Accounts/ESPP – $145,000
Home Equity – $50,000
Emergency Fund – $10,000
I exclude our vehicles and all non-real estate property from the above numbers so they aren't skewed.
Our Net Worth would be significantly higher, but I weighed us down with a massive amount of Student Loan debt ($85,000) that we just paid off earlier this year. So all the money we accumulated above was done on top of making sizeable student loan payments over the last 7 years.
Our only non-mortgage debt is a low-interest vehicle loan for ~ $9,000.
How did you accumulate your net worth?
Since we have only been working for about 7 years, and were not investing a lot in the beginning, the bulk of our net worth is our personal contributions since there hasn't been that much time for it to grow on its own.
Obviously the last few years have had a positive impact, but a lot of the money we contributed hasn't experienced those wonderful compounding doubles yet.
We did make ~25K profit off our first house, which was pure luck considering we shouldn't have even been buying a house anyway but sometimes things work in your favor. That money was put down on our second home.
EARN
Tell us a bit about your career.
I graduated with my undergrad in 2009, with a degree that was getting crushed by the current state of the economy – think 2009 and jobs that require new construction.
People with multiple years of experience were getting laid off and people fresh out of college were having a really hard time getting hired.
So…
Instead of taking a job I didn't want (more manual labor than I would have preferred as a college graduate) I decided to go back to school and get an MBA.
After wrapping that up in 1.5 years taking extra classes and working part-time to pay the rent, I was lucky to find a job at a rapidly growing company in Minnesota. My starting salary was $36,000/year working in the customer service department (AKA answering phones all day).
7 years later, I am on my 4th job within the company (not including Senior titles) and have steadily increased my income to $92,000/year, which is 2.5 times what I started at. My current role is in Project/Product Management.
My wife started working in 2013, again making $36,000 as a Customer Support Rep and has worked her way up to $70,000. She is now an Account Owner, but has switched companies since starting her career.
Do you have a side hustle?
My current take on side hustling is I'm not interested in doing something that pays me far less than I earn at my day job. I would rather work on something that has the ability to pay off bigger later that I also enjoy doing. My blog is the first attempt, but it will be slow going as you can imagine with two young kids. I do make some money, but it hasn't been my main focus and I am in it for the long-game.
I did recently start learning how to code (part curiosity, part frustration while attempting to make changes to my site) and so far I am really enjoying it. If that continues it will provide a good side hustle opportunity.
If you were rating these results on a scale of 1 to 10 (with 10 being best), what rating would you give yourself and why?
9
We worked hard to increase our income as much as possible and are reaping the rewards now. 2.5 times my starting salary in 7 years is something I am very proud of. The only strategy I haven't used is changing companies.
What are your future plans regarding growing your income?
Keep rocking the same income increasing techniques we have used to date:
Getting the most out of yearly raises – It drives me crazy when people complain about their salary but "phone it in" the one time every year there is an opportunity to discuss compensation
Relentlessly pursuing promotions – Where yearly raises are consistent, promotions give the big boosts
Asking for raises when responsibilities expand – Formal promotions aren't always in the play, but that doesn't mean you can't ask
Don't waste an opportunity to negotiate – Before you accept the offer or if you are part of a company re-org don't let the opportunity to negotiate slip by
Knowing your worth in the market – If you are willing to accept being underpaid your company will happily continue to do it.
SAVE
What percent of your gross income do you save?
Today we save 31% of our gross income. I do not count debt pay down as saving so the full 31% goes straight into our investment accounts.
How did you get to this level?
As I mentioned earlier I started my career in 2011, was saving 3% of my gross income. My wife started in 2013 and was saving 6% of hers.
The biggest contributor to growing our savings rate from ~4.5% to 31% is putting our salary increases to use that we discussed in the Earn section above. For multiple years, we saved 100% of our raises, and still try to save the bulk of them today.
We would be saving a few more percentage points but childcare and family health insurance ate into our raises the last 1.5 years. For anyone interested, childcare will cost us about $18,000/year which sounds crazy but I know people who pay that for 1 kid at center.
If you were rating these results on a scale of 1 to 10 (with 10 being best), what rating would you give yourself and why?
I want to break this into two separate categories to explain our overall score because the methods seem vastly different to me.
Saving Income Increases – 10
Cutting Spending – 6
We have done a few big things right – not overspending on a home and not buying new vehicles. I am a big fan of one-time decisions that save you thousands of dollars every month vs small (latte-factor) decisions that save a few bucks. Definitely not saying the Latte Factor is BS, but 100s of small decisions is way more work than 2 big ones.
There are definitely some costs/luxuries that we COULD cut out but we enjoy them and aren't willing to do it. Mainly food/vacations/weekends at the lake. I am also a craft beer fan and that is a pricey little habit.
Overall – 8
We are content with our balance right now, If we need to pull the frugality card we can but won't unless something changes.
What are your future plans regarding saving your money?
Since we just paid off my student loans a few months ago, an extra $1,000/month freed up. I am hoping to ratchet up our savings rate a little more while simultaneously getting ready to pay for the delivery/child-care of baby number 2.
I don't see us cutting spending any further (outside of going out less with the kiddos) so we will continue our current strategy of saving the bulk of our salary increases. Why mess with something that works?
INVEST
What are your main investments?
We are heavily invested in retirement accounts right now, broken out by account type below:
401Ks ~ $91,000
Spread between Large, Mid and Small Index Funds (Almost all Vanguard)
Roth IRAs ~ $39,000
Most is in SWSTX (Schwab Total Stock Market Index)
Some in a 2050 Target Date Fund – I bought this when I first started my Roth IRA and haven't traded our for a broad market index fund yet
Brokerage ~ $10,000
SWSTX and a REIT that pays a large dividend (owned this prior to my index fund strategy and it has continued to pay a solid dividend while holding its value)
ESPP ~ $5,000
I invest in my company's Employee Stock Purchase Program. Buy stock at a 15% discount and sell it 3 months later. Most goes straight to our Roth IRAs.
Overall Allocation
We are shooting to have a 100% stock portfolio – but that Target Date fund throws a very small bond percentage in.
70% US Stocks
43.43% Large Cap
16.5% Mid Cap
10.07% Small Cap
20% International Stocks
13% Developed
7% Emerging
7% Real Estate
3% various bonds (US and International/Gov and Corporate)
Contributions are all automatic, every payday money moves into the above accounts without any manual intervention. Only way to do it in my opinion.
If you were rating these results on a scale of 1 to 10 (with 10 being best), what rating would you give yourself and why?
7
We have the basics down, but need to dedicate some time and money to investments that can fund the years before our retirement accounts are available.
What are your future plans regarding investing?
We are comfortable with the 100% stock portfolio risk right now. We both have stable jobs, an emergency fund that can get us by for a few months if we need it (plus the Roth contributions if it got really bad). If one of us were to lose a job we could live off the other's income without any issues.
We will continue to invest in low-cost index funds across the board, but are starting to contribute more to our brokerage account (last year we maxed out my 401K, both Roth IRAs and contributed ~10K to my wife's 401K). We want to be ready for an opportunity if one presents itself (small business/real estate) so are going to bump up the liquid brokerage balance.
I know we can get to our Roth IRA contributions, but I don't really want to touch those if we don't need to.
WRAP-UP
What money mistakes have you made that others can learn from?
Three mistakes stand out…
1 – Student Loans
Taking out loans for non-tuition expenses, not making interest-only payments, taking the 6-month deferral…
You name it, I screwed it up. Those $14 – 30 packs of Keystone light are a lot more expensive when you use student loan money.
2- Getting an MBA on my own Dime
Paid for this myself, if I could do it over again I would have waited and let my employer pay for part (or all) of the program.
3 – Buying a House Too early
Only put 3.5% down, had PMI, and could barely afford the mortgage payment along with my student loans. It worked out, but the credit goes to a hot real estate market in a good location – not my real estate investing acumen.
Are there any questions you have for ESI Money readers regarding any parts of your finances?
A few:
Given my success increasing my income within my company would you recommend looking elsewhere to expedite the process? I have thought about it and heard other people have had a lot of success switching companies to grow their income.
I have not been investing through a significant downturn – I am confident in our ability to stomach the Net Worth drop but if experienced investors have any other advice/strategies I would love to absorb them.