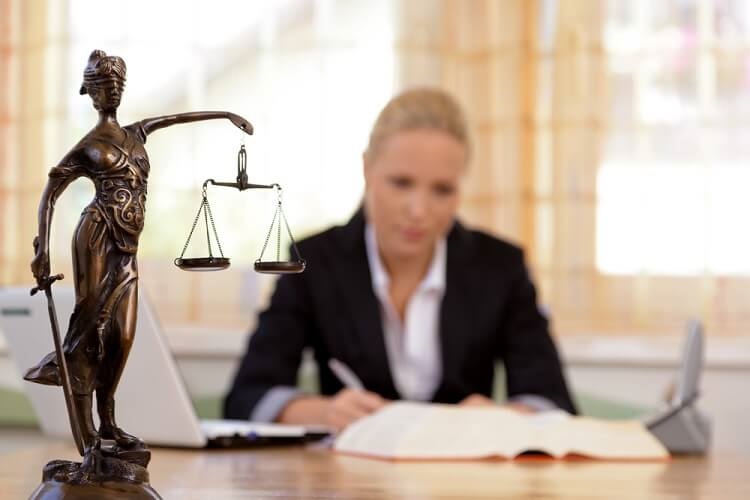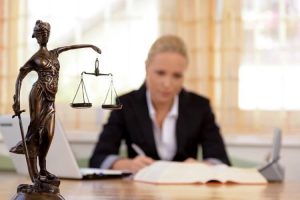 Today we continue the ESI Scale Interview series where people answer questions about their success at working the ESI Scale.
In short, the series focuses on what the interviewee is doing in the areas of earning, saving, and investing. They also get an opportunity to ask ESI Money readers for suggestions if they choose to do so.
If you'd like to be considered for an interview, drop me a note and we can chat about specifics.
With that said, let's get started.
My questions are in bold italics and her responses follow in black.
OVERVIEW
Please tell us a bit about yourself.
I am 29 and engaged. My fiancé is 26 and we will be married in August.
We live in a pretty big, and rapidly growing, city in the West. No kids as of yet.
Since we have already combined finances, I will include our combined stats here.
We love to be outdoors and spend most of our time biking, climbing, mountaineering, rafting, kayaking, and skiing. Can you guess where we live?
What is your current net worth?
I bought a house last year – the real estate market in my city is absolutely crazy right now (I wish I could say I bought when it was low).
Many people think it is a bubble but I think it's just supply and demand at work.
I will include my home equity in my net worth since I could rent it out for well over my monthly mortgage and turn a profit on it today if I needed to.
Mortgage balance: $292,926
House Value from Redfin: 580,696
House Value from Zillow: 486,822
In my city, Redfin is much better updated and more accurate, but I think its valuation is high. Zillow's estimate is $10k less than what I bought the house for so I absolute refuse to believe that and will land in the middle to estimate my home's worth at $530,000, which I think is conservative.
Home Equity: $237,074
I own a small percentage of my parents' real estate LLC.
LLC interest: $50,000
I invest my money according to Paul Merriman's recommendations.
He lists his suggested portfolio make-up on his website and I follow the aggressive recommendations for Fidelity stocks as closely as I can. It's certainly not a perfect allocation though as we have varying amounts to invest each month and have different options available in different accounts (e.g. my HSA has Vanguard options, I have a Deferred Annuity account from my Grandparents that I leave alone, my fiancé's 401k has limited options).
We recently passed the $100k in investments mark and that was very exciting!
Investments: $109,514
Cash: $43,200
Total: $439,788
How did you accumulate your net worth?
I am incredibly fortunate in many ways. First, I had grandparents who were dedicated to paying for my college degree so they gave me a cash gift of several thousand dollars to be invested every Christmas and Birthday since I was born.
I attended a great in-state university and graduated with zero student debt. Their gifts, having grown via investing, covered my entire tuition and my parents paid the living expenses my summer job as a server didn't cover.
I worked very hard in college because it was clear I was expected to. It was also clear that I would attend graduate school of some sort. After hating biology my freshman year of college, the obvious choice was law school (sorry Dad, he had doctor daughter dreams for a long time).
I got good grades and wrote an honors thesis, graduated summa cum laude, and was offered quite a few scholarships to good, but not great law schools. I also got into great law schools where I did not receive scholarships. Looking back I am so glad I made the choice to follow a full ride scholarship to a good private law school and again exit school debt free.
I've never been in any type of debt until I bought my house so I have had incredible freedom to pursue legal work that I want to instead of chasing a paycheck.
This meant clerking for a court of appeals judge and then a state Supreme Court justice for 3 years. That also meant only earning about $52k per year for those 3 years. Not exactly lawyer money, but still a lot of money for a single, childless person not living in San Fran or New York.
I saved half of my paycheck throughout my time clerking and maxed out my Roth and my HSA every year. I have the money in my HSA (over the cash balance required) in investments. The money in excess of funding my Roth and HSA I invest according to Paul Merriman's investment recommendations in my individual account.
My dad instilled a love of personal finance in me and a few years ago I discovered the online PF blogosphere and absolutely love it! It has fueled the fire to save with a purpose. My dad always says to me, live like no one when you are young and you will live like no one when you are old.
But, my 4 years of savings on my small salary is only part of the story. My parents are incredibly generous and wanted to "front-load" my inheritance. They gave me my $200k down payment on my house as well as my interest in our family LLC. Obviously, this accounts for a huge portion of my net-worth.
My family's generosity is the only reason I could go through 7 years of higher-education debt free and save 50% of my paycheck as well.
I am extremely grateful and want to, hopefully, show that being generous with your children doesn't necessarily make them spoiled brats, but can give them incredible freedom and a leg up.
My fiancé came out of school with $30k in student debt and paid it off in 1 year while working construction and searching for an engineering position. Now that is impressive.
EARN
Tell us a bit about your career.
I am a lawyer and now work for my state in the Attorney General's office doing tax law. I started this job 6 months ago.
I make $78,000/year which comes out to $5,045/month. My employer does not have a 401k program.
My fiancé is an engineer and he works in electronics controls. He makes $66,000/year including his bonus. His employer does have a 401k program and he contributes well above the amount needed to max that out.
Together our household income is $144k. Since combining finances we have been able to amp the investments up!
Do you have a side hustle?
I walk dogs on the wag app every now and again and will board a dog if convenient (and hypoallergenic)!
I also have a private 2x week walk that is reoccurring. I make minimum $40 a week with my reoccurring walk and $100 extra every now and again when I board.
I have a roommate who pays half of my mortgage and utilities. Game changer.
I also have a blog but it's new and just for fun…for now.
If you were rating these results on a scale of 1 to 10 (with 10 being best), what rating would you give yourself and why?
6
I have a law degree, I could clearly be earning more now and could have been earning double what I earned in the last 3 years while working for judges.
But, I have really enjoyed working for the state and doing public service. I definitely have not been maxing out my earning potential though.
What are your future plans regarding growing your income?
This is a question I have for readers. I am 29 and I love the outdoors and traveling. This is a big reason I have made the career choices I have. If you are working for a big law firm you are working a lot of hours (which is totally do-able) but you also pretty much always have to be on-call.
I spend my weekends out of cell service (and all my vacations) so this has been a tough pill to swallow – clearly since I haven't done it.
Is it worth it to give up my lifestyle while I am young and want to be active to (probably) double my salary?
If I stay in my government job, which is fairly flexible, I will get some raises, but nothing drastic.
SAVE
What percent of your gross income do you save?
We are sitting at a 55% savings rate.
We could definitely do better. We live a super luxurious life by our standards (e.g. I just put artificial grass in my back yard – amazing) and could definitely cut more out- but we do invest $4k-$5k a month so I feel like we are doing pretty well.
How did you get to this level?
I have had to get my love of clothes under control — I am definitely still not perfect but have made great improvements.
We also try to keep our activity costs low. It's great being outdoorsy because once you make the initial investment, your activities are mostly free after that (mountain biking excluded from that statement – bikes are more expensive to maintain than cars).
When we go somewhere to climb or bike, we sleep in the car or camp. We don't go to concerts, we rarely eat out, we pack our lunches, I bike to work most of the year, we don't go on fancy vacations, we don't buy each other expensive gifts, we don't go out to the bars often, we don't buy things we can't pay for in cash today. That type of lifestyle adds up to savings!
If you were rating these results on a scale of 1 to 10 (with 10 being best), what rating would you give yourself and why?
8
I know we can spend less but if I compare myself to my peers, we are killing it.
I think the lack of debt just makes it so much easier to save. Eliminate all the fixed costs you can and saving comes naturally!
What are your future plans regarding saving your money?
I would like to cut our costs a little more.
Spend less on clothes and alcohol (my fiancé is a bit of a mixologist, in his mind) but overall I want to keep saving like we are and not get pulled into the mindset of thinking we deserve to have it all and have it all delivered.
INVEST
What are your main investments?
We are invested in a mix of index funds: typical 500 index, international index, small cap, large cap, value funds, emerging markets, international dividend, etc. Like I explained I try to follow Paul Merriman's recommendations.
Since I am already heavy into real estate through my family's LLC, I don't invest in real estate funds.
My portfolio is heavy international.
If you were rating these results on a scale of 1 to 10 (with 10 being best), what rating would you give yourself and why?
9
I follow the advice of people older and wiser than me and don't try to outsmart them or the market. I think that's pretty much all you can do.
What are your future plans regarding investing?
I don't plan on changing my strategy. So far so good.
I would like to eventually buy a second home to move into and rent my current house. I think it has great rental property potential given how close it is to our city center. My dad has had great success in real estate so that route is appealing to me.
WRAP-UP
What money mistakes have you made that others can learn from?
You only need so many pairs of yoga pants. Read The Life Changing Magic of Tidying Up before it's too late! This can apply to whatever it is you tend to accumulate. I want to continually simplify my life and my possessions. It's amazing how much money being thoughtful about what you bring into your life can save you!
I think a big part of my saving success has been the understanding that I don't deserve a fancy lifestyle just because I have an education.
My dad grew up in extreme poverty and everything he has today is because he worked very hard to get it. I know how lucky I am to stand on his shoulders and not have to fight my way up.
I think that a lot of my peers feel entitled to be wealthy and have whatever they want just because they have a college degree.
Are there any questions you have for ESI Money readers regarding any parts of your finances?
Am I wasting my degree by not pursuing a super high paying job while I am young?
Is lifestyle worth the sacrifice in savings? I certainly enjoyed my 7 day rafting trip last week but I would also enjoy retiring earlier. Sometimes I feel really behind in savings because I was in school for so long.