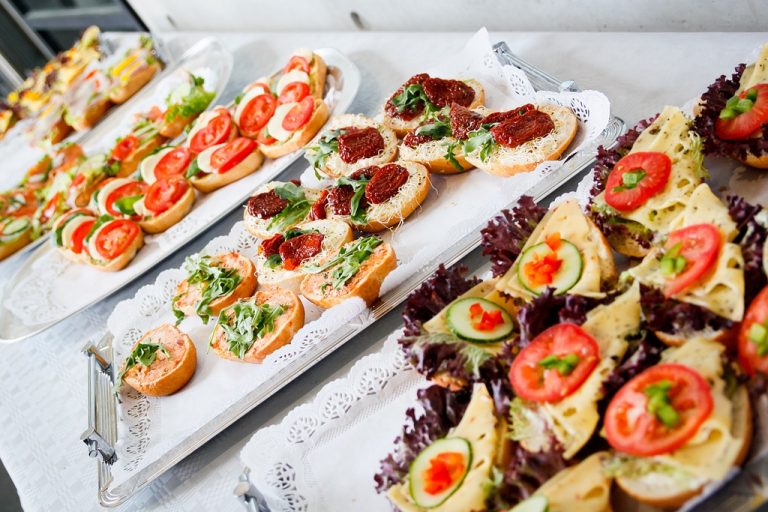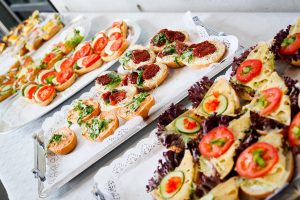 When I gave my one year blog update, I asked if there were any topics readers wanted me to cover in year two.
One reader commented as follows:
You must have done a fair amount of "living like no one else" to reach financial independence at your age, especially in relation to your socio-economic peers. What were some of the specific lifestyle choices you and your family made that went against the grain of those around you? PF writers like to talk about housing and transportation choices, but what about areas like travel, entertainment, gift-giving, socializing? Did your choices ever cause friction or misunderstandings with others?
Here's an example. When you had guests in your home, how did you feed and entertain them? I've known professional couples for whom "having people over" means bringing in catering and floral arrangements, and that's just for hosting adults (we won't even talk about kids' birthday parties). How did you and your wife handle situations like this?
Very good set of questions.
BTW, when he talks about living like no one else, he's referring to a quote from Dave Ramsey I noted in How to Retire Early:
"If you will live like no one else, later you can live like no one else."
As I said at the time, the heart of retiring early is that for some time you will have to live like no one else. You will need to do the things others won't or can't. They will be difficult, challenging, and against the grain of our consumerist society.
But if you do them, then you will be able to live like no one else, which in this case is to retire early with financial security.
So he's asking what we did to control our spending.
Spending Review
I looked through Quicken to make sure I had covered all of our spending categories. Here's the list and my commentary on each:
Car (and House) Insurance — We regularly shopped around for all our insurance, especially if the premiums increased. My wife would contact 3-4 different agencies, get bids, and we would decide which one to go with. We didn't have to change often and have been with AAA for many years. BTW, we combined insurances at one company to get maximum discounts.
Car Repairs — As you know, we buy new cars and drive them forever. We also buy reliable models and take good care of them, so car repair bills are rather low.
Christmas — We have spent about $700-$800 a year on Christmas for as long as I can remember. This is below the $929 average amount Americans estimated they spent on Christmas last year. Given that our income was much higher than average, the percentage of income we spent on Christmas was way lower than normal.
Clothes — As you might imagine, we are not changing styles with every new season that comes out. We would buy good-quality clothes that were "evergreen" in style and wore those over and over again. My wife is not a big fashionista nor a shoe collector like many women are. She's in good shape as well and actually still has and wears clothes she had in college.
Donations — Giving was our biggest "expense", so we "spent" more here than normal. I've already detailed my reasons for giving so I'll leave it at that.
Eating Out — We didn't spend much on eating out until the kids got older. The reasons for this were: 1) it was expensive, 2) managing kids in a restaurant is sometimes a challenge, and 3) my wife likes to eat healthy food and restaurant food often leaves a lot to be desired health-wise.
Entertainment — Most of our entertainment activities were simple family events at home like playing games or watching a movie. So we didn't need to spend a lot to be entertained.
Food — We ate mostly at home and my wife is a very good grocery shopper. I took my lunch to work for many, many years.
Furnishings — We didn't change decorations around the house every season. We bought basic decorations we liked and lived with them. Same for furniture.
Garden — I grew roses for many years and was able to give my wife hundreds of flowers every summer for little cost.
Gas — Since we took good care of our cars, gas costs were reasonable. We bought much of our gas at Costco which is very reasonably priced.
Home repair — I would say we were "average" here. We took care of our home but never went overboard on changes, updates, etc.
Lawn — We had a push mower and either I mowed the lawn or my son did (started when he was 10 — I haven't mowed since). We did pay him to do it but it was a discounted rate. And it was much better than the $0 I received when I was his age and had to mow two acres!
Life Insurance — We bought it early in life and locked in great 20-year rates. We are about 4 years from being out of our term policies.
Medical Insurance — Covered at work.
Medical — We were in generally good health and didn't spend much on medical costs. Braces for my son was our biggest expense during the "growing up" years.
Misc — I'll mention haircuts here. I have shaved my head at home for 15 years or so. I was a swimmer for many years and having short hair helped. My wife had a good friend who was a hairdresser who used to do her and the kids' hair for half price.
Personal — These are discretionary funds my wife and I have to spend on whatever we want. $500 a year each.
School — Our kids were homeschooled, so we spent more here than what most families would spend. Our son was also very active in homeschool sports, so we spent a good amount of money on those activities. We also went to a LOT of games, so you could consider them part of our entertainment as well (BTW, I was his assistant basketball coach every year he played).
Taxes — Second biggest expense. I use a CPA to do my taxes so I pay what I am required to pay but no more.
Utilities — We ran a bit "warm" in the summer and "cool" in the winter to try and save on heating and cooling costs, but nothing drastic.
Vacation — Most of our vacations when the kids were small were car trips to see my parents or my wife's family. Not very expensive at all. When the kids were older, we took three cruises as well as trips to various places around the country (Disney, DC, Chicago), so in later years we've probably spent more than average here.
One expense you don't see above is housing. That's because we paid off our mortgage in the late '90's and haven't had one long-term since. We bought a house well below what we could have spent, paid it off, and lived in it for many, many years. Then we bought with cash when we moved in all cases except the most recent when we took a 6-month loan while we sold our last house.
Spending Friction
Now for the other questions:
Did your choices ever cause friction or misunderstandings with others?
Not really because no one knew how much we made. By looking at our outward spending most assumed we were average earners. So there really weren't any associated issues with expectations.
The one time I had a problem was when someone did know my salary — my boss.
It was when I got my dream job.
Part of my compensation was a $600 per month car allowance.
We had given my car to my sister-in-law and planned to buy a new one when we moved. I told my boss that I was thinking about a Honda Accord and he about lost it. (FYI, my plan was to pay cash for it and pocket the monthly allowance.)
"No, you can't do that," he said. "You're an executive in the music industry. You need to project a certain image. And a Honda Accord is not the right image." (FYI, this was the first time I was a vice president.)
I told him I didn't roll that way — that I drove affordable cars, not status symbol cars.
"No, a Honda Accord will not work," he shot back. "Just get a little BMW. Even used. It won't cost that much."
I held firm. Then he said, "If you buy an Accord I will fire you."
I'm not sure if he was serious or not, but he was the kind of guy you didn't want to mess with.
We went back and forth for a couple weeks — me suggesting "average cars" and him suggesting Mercedes, BMW, etc. Finally I went up enough and he came down enough and we agreed on a Nissan Maxima. And that's what I bought and drove for years.
That's the only time we ever got into heat because we spent well below what we made.
Entertaining Costs
For entertaining, we had people over and fed them the food we ate normally. We certainly didn't cater anything. The adults stayed upstairs and the kids went to the basement and destroyed it. Just like normal families do. We don't do well with people who put on airs so we didn't have friends who were expecting some sort of show when they came over.
At birthdays we gave the kids a choice — they had $100 and could spend it however they wanted. They could have a party and a (smaller) present, a bigger party, or a large present. They got to pick. They went back and forth, sometimes having a party and sometimes keeping the money themselves. The parties we did have weren't expensive anyway. No major outing or petting zoos at our house. They were mostly kids coming over, spending the night, watching movies, eating cake and ice cream, etc.
Looking at all of this it appears that we were really pretty tight, but it never felt that way. We just enjoyed the simple things in life like going to the beach, playing in the yard, watching movies, and so forth. We just liked being together. We spent a lot of time together at both homeschool and church events as well.
In addition, our income was high enough that we still spent the equivalent of the average American's annual salary on all we did.
I'll also say we believed in and practiced moderate and selective frugality. We spent next to nothing on things we didn't care about and spent bigger on stuff we did care about (giving, vacations).
So, that's how we lived like no one else and as a result were able to retire early. BTW, we also were able to save for new cars and college for our kids. These things were more important to us than having "the finer things in life" or impressing people with a big house or catered event.
Anything I missed that you might be interested in?
photo credit: Blogging Dagger uxce13 19 via photopin (license)