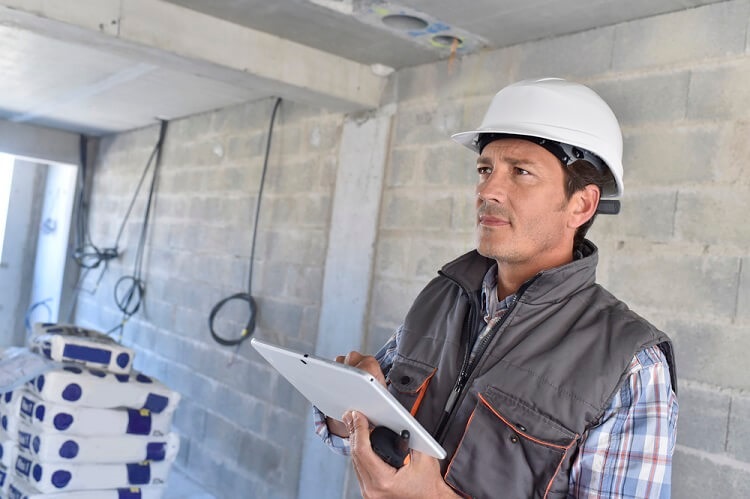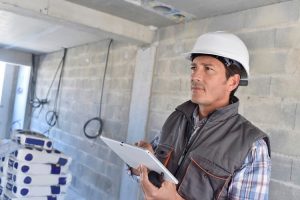 Today we continue the ESI Scale Interview series where people answer questions about their success at working the ESI Scale.
In short, the series focuses on what the interviewee is doing in the areas of earning, saving, and investing. They also get an opportunity to ask ESI Money readers for suggestions if they choose to do so.
If you'd like to be considered for an interview, drop me a note and we can chat about specifics.
With that said, let's get started.
My questions are in bold italics and his responses follow in black.
OVERVIEW
Please tell us a bit about yourself.
I'm 31, my wife is 30, and we've been married for 3 years.
No kids, but plans include having some!
We live in a college town in the southwest. Almost all of our extended families live within an hour drive so we're planning to remain here indefinitely.
What is your current net worth?
Current net worth is about $290,000:
Home: $121,000
Taxable Investments (robo advisor for future car purchases): $25,000
Retirement accounts: $95,000
Cash: $27,000
Cars: $22,000
How did you accumulate your net worth?
The reality is most of our net worth thus far has been fortunate timing mixed with gifts and some discipline on our part.
Our parents helped us both tremendously by paying for large amounts of college expenses including room and board, equipping us with slightly used cars around that same time, paying for our wedding (and honeymoon!) AND giving us a large lump of cash to use when buying/renovating our home. Not to mention countless hours of support and volunteer home renovation labor.
Taking a theme from Outliers by Malcolm Gladwell, we are largely a product of our history and the community around us. Yes we have both exerted effort to finish our bachelor's degrees, get good jobs, learn financial discipline, and begin to save well. But if the aforementioned circumstances and support hadn't happened I estimate our net worth would be less than $50,000.
We bought our first home two years ago in a popular city and the rising home values have netted us a good amount of equity fairly quickly. Otherwise we have pushed ourselves to save and invest fairly aggressively. Taking advantage of 401k accounts has been the primary vehicle of our investments thus far.
EARN
Tell us a bit about your career.
I am a Construction Manager and my wife is an RN.
Our combined income varies and has slowly continued to rise. When we first got married it was just over $100k/yr gross and last year we earned just over $140k.
She has been in her current role since graduating college and has gotten incremental raises. Her income generally increases about 2-4% per year not accounting for overtime. She has made between $45-60k/yr.
I have done numerous jobs since graduation, ranging from security and car sales to Construction Management today. My income has varied from less than $10/hr to just over $80k/yr last year.
Do you have a side hustle?
We don't have side hustle income yet.
I just started getting serious about finding side work as of a month ago and intend to experiment as I go to find exactly what is most enjoyable and profitable.
Some form of handyman work is very likely.
If you were rating these results on a scale of 1 to 10 (with 10 being best), what rating would you give yourself and why?
Realistically for me, a 6 and for my wife a 7.
I went through a pseudo-typical millennial male period of sloth after graduating. Not wanting to accept the reality of adult life, necessities of understanding how to be independent and basically taking control of my own life and career. This was a huge stunt to my growth.
In the last few years I've decided that needed to change.
My wife has wanted to be an RN for a long time and is doing what she wants. More opportunity is there to move into management or go back to school for a Masters but she's not interested in that. It is a great career with certain benefits that make it worthwhile long-term.
What are your future plans regarding growing your income?
I plan to grow my income by means of side hustle gigs, taking on as much responsibility at work as possible, and potentially changing careers.
I'm exponentially more driven today than I was 6 or 7 years ago. The challenge of learning and mastering something new is what I look forward to the most every day.
SAVE
What percent of your gross income do you save?
We are budgeted to spend 46% of our incomes on regular monthly expenses. This includes a few small budgetary items for gifts, home renovation, and the like.
Everything else is split between savings and giving.
The actual savings percentage is around 35%, broken up between retirement investments and long term savings for car/large purchases. We expect to replace my wife's car in the next 2-3 years and mine around 6-7 years from now.
We give about 11.5% right now to ministries we support as well as our local church.
How did you get to this level?
We started with similar spending levels to today but have grown our incomes so the percentage we spend has fallen.
In turn our ability to give and save has increased!
Realizing the implications of investment growth, impact of charitable giving, and staying far away from debt is really exciting. Delayed gratification is difficult but worthwhile in the long haul.
If you were rating these results on a scale of 1 to 10 (with 10 being best), what rating would you give yourself and why?
8.
We are relatively frugal and do use a budget but we also don't really get extreme. We eat out at restaurants multiple times a week, impulse buy on Amazon, and have a few subscription services we enjoy.
Sometimes I wish we would really buckle down and go totally crazy to save every dollar possible but that is likely not sustainable. At this stage I estimate that we could cut around $200-300/mo in spending and still be totally satisfied. If/when kids come along this estimate will be tested.
What are your future plans regarding saving your money?
In the future maintaining a similar percentage of saving would be ideal.
This will be a little challenging as we are hoping to have kids relatively soon.
My wife will probably stop working so we will be living off my income alone. I do feel significant pressure (from myself) to grow my income to maintain our current savings rate but need to continually balance the emotional toll that kind of pressure adds.
I do feel confident that choosing to save for future vehicles is a good use of other available funds that we will have to spend anyway. I never want to have a car payment again.
INVEST
What are your main investments?
401k's: $64,000
IRA's: $31,000
Most of our investments are in retirement vehicles. Technically we have more positive equity our home than we do in investments. (If you're of the opinion that a home is an investment anyway. I prefer to think of it as a format of living we prefer, that may or may not amount to a favorable financial outcome.)
Somehow I learned about 401k's while working retail 10 years ago and quickly jumped on the opportunity to have a match on my contributions.
At that time I made about $15/hr and saved as much as I felt I could, but it was only 10-15%….of $15/hr. No skyrocketing balances here.
But I continued the practice at the following job, rolling over the balance to their 401k program.
Then another job change came and I rolled that balance into a Roth IRA while waiting the 1 year period before getting access to their 401k.
While my wife and I were still dating she became eligible for her 401k so we signed her up right away.
Most of our contributions go into our 401k's, reducing our tax load and essentially leaving before we ever "see it". Automating for the win.
We started contributing about 6% to our 401k's and have moved up to 16% now. I maxed my IRA last year for the first time and will max it this year again. Planning to continue that trend indefinitely.
If you were rating these results on a scale of 1 to 10 (with 10 being best), what rating would you give yourself and why?
9.
Do we have large sums of money in investment accounts? Not really. But we have been diligent and regularly increase our contribution percentages.
I also fired my active manager a couple years ago due to underwhelming performance and high fees. We can throw a dart at a wall of Vanguard mutual funds and do just as well as he did, so there's no reason to lose 1-1.5% in the meantime.
What are your future plans regarding investing?
Planning to continue to increase our contribution amounts until we max our 401k's.
We would love to have the "problem" of having maxed all our tax advantaged accounts and have money left over to invest.
WRAP-UP
What money mistakes have you made that others can learn from?
Our tips:
1. Work hard. All the time. Don't like your job? So what. Just get into it. You need to be able to get into the details to enjoy it and to do well. I wish I had found this blog 10 years ago!!! Just knowing you have to manage your own career and that there are defined areas to do this well is SO HELPFUL. I was blissfully unaware, entitled, and disconnected from this reality.
2. Learn the basics about finances now. If you are reading this, the odds are good you have already done this because this is a blog about personal finances. The vast majority of my peers are averse to learning much of anything about finances in general. This leaves you perilously open to making bad decisions and not realizing they are bad! We waited to pay attention and it has surely cost us.
3. Start early. This is my biggest regret. Not working hard early enough and thus not being able to save and invest early has set me far behind where I could have been.
4. Marry well. If you're going to get married, talk a lot about money-related expectations. Thankfully my wife and I are on the same page but we've definitely needed to learn a lot together both about how to communicate about money and how that ties into deeper life plans.
5. Don't buy an old project car without setting a budget ahead of time. This is a long story, but for others who love cars it may be a familiar one. We sometimes get an idea rooted in our minds and only see what we want to see in the meantime. Another $800 in parts? Fine! It will make the car so much better to drive, etc… The next thing you know thousands of dollars have vanished and the car is not actually that much better. Instead: buy the best car you can and change as little as possible. Not as exciting up front but in the long run, much better.
Are there any questions you have for ESI Money readers regarding any parts of your finances?
Any good resources out there related to baby expenses and planning? Birth costs, pitfalls, etc…along with a guide to 529 plans and anything else would be great! We don't know what we don't know.
How do you communicate to peers, family, or others about finances well? Obviously it's a touchy subject for a lot of people, but I don't think money earned or kept is directly proportional to worth or success so it should be something we can discuss like other elements of life. I'd like to be able to learn from as well as help other people but it feels a little like a social minefield.
Any obvious holes in our financial plans thus far?