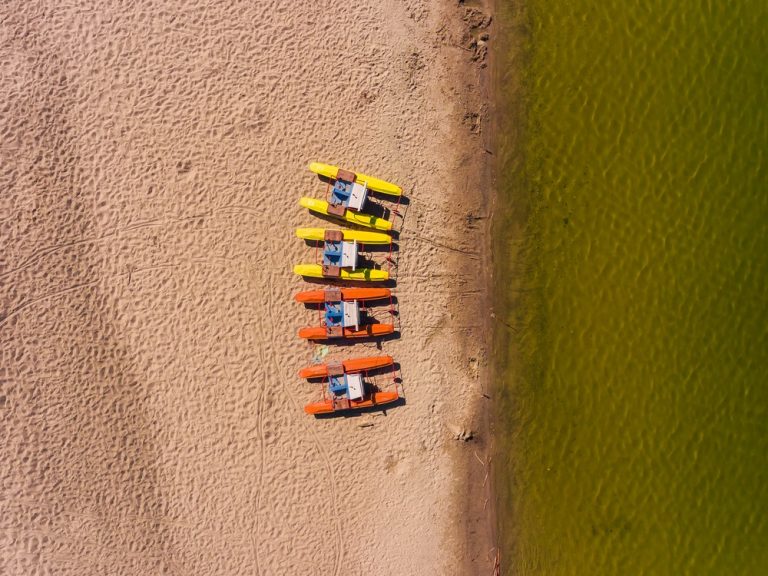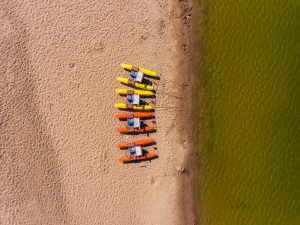 As I detailed last week, we took a trip to Grand Cayman in January.
Over the course of a few posts (which I'll spread out a bit) I'm going to detail what we did, give some tips for making the best of a trip to the island, and throw in a few pictures for fun.
I'll list the events by day and put in tips where they seem appropriate.
How We Roll
Before I get into specifics, let me share a few things about how we like to vacation…
Let's begin with costs.
We don't go for the least costly options. Sorry if you were looking for suggestions to see Grand Cayman on less than $200 — you won't find them here. Just the fact that we are going to Grand Cayman (versus Mexico, the Dominican Republic, Jamaica, etc.) should tell you we're not trying to save a ton of money. We like to travel on convenient flights, stay in nice places, and enjoy ourselves without having to squeeze nickels.
Of course, if there are less expensive options that we like or if we can do something acceptable and save money, we will. We're not looking to spend for spending sakes. But overall I hate to scrimp and save on vacation, so we don't do that.
Funny story: As we were getting ready to leave on this trip I said something like the following to my wife, "The second we step out that door, we are on vacation, and I don't want to hear a peep like 'this costs too much', 'that's too expensive', and so forth." (She's a bit more "frugal" than I am.) She said "ok" and we were all in agreement. The trip was peaceful for all.
Now let's talk about what to do on vacation.
There are many types of vacations. Some people like to go, go, go while others like to sit back, read a book, and relax. We are in between these two — we like activities but also want to relax. You'll see this reflected in what we did in Grand Cayman.
A big part of this trip was simply being with my parents. They hadn't come to our house for Christmas like they normally do since we were going to see them soon after, so we hadn't seen them in a while. Simply being together in a nice climate was a treat for us all.
Now that I've set the stage, here we go…
Saturday, January 6
We finished packing this morning. We all had a carry-on suitcase and a personal item (backpack). Since we had a washer and dryer at the condo where we were staying and since our clothes were thin due to going to a warm climate, it was easy to travel light.
We packed enough for five days, then planned to do laundry once to keep us in clothes the rest of the trip. This not only made it easier to travel through the airport (and eliminated checking and claiming bags) but also saved us baggage fees.
For the record, here's what we took:
I had a TravelPro carry-on that I don't even think has a "sub-brand" name. I got it at Costco and really liked it a lot. Of course I used my PRO Packing Cubes to make the packing efficient. I used my Osprey Skarab 32 as my personal item. It's my go-to backpack for almost everything (trips, hiking, etc.). That said, my Speedo Teamster Backpack is better for working out and walking trips to the grocery store because it stands vertically and opens at the top.
My wife used a Travelpro Maxlite 4 that I got from Amazon. I like it (I used it on my trip to the financial bloggers conference in October), but I actually liked the Costco option better. I believe they were about the same price. She used an older backpack my son had as her personal item since it fit her needs.
My son used an Eagle Creek Flatbed that I got from the REI Garage for something like half price. It was a light blue color (not my fav), but he liked it. It also didn't seem to have as much room as the other carry ons, but it did have a soft side and "puffed out" as needed. He took his everyday backpack as a personal item.
My daughter took a Samsonite spinner (the only 4-wheeler in our group) that I got at Costco for $39 on sale. It was a color she liked (cross between purple and maroon) and she needed a new bag. It performed well and she eventually took it back to college. Her personal item was a regular backpack.
In addition to packing we did all the "get the house ready chores". These included:
Cleaning like we were going to be inspected by the Navy. My wife likes to come home to a clean house.
Setting up lights on timers so it looked like someone was home. I had five of them going — two in our bedroom, one in the living room, one in my office, and one near the entry way. All were visible from the street.
Turning down the thermostat. I put it at 60 degrees but probably could have gone lower.
Moving our valuables. I keep a lot of cash and other valuable items like silver coins and gift cards in my office, so I boxed them up and hid them strategically.
Taking our next door neighbor through our house and detailing what we'd need her to check on while we were gone. She was awesome and even came over each night and turned our outside lights on (then off in the morning). We got her a $50 gift card as a thank you.
With all that completed we left the house at 3 pm.
Staying in Denver
Our flight was out of Denver and at 6 am on Sunday. We decided to get a hotel close to the airport on Saturday instead of getting up at 3 am Sunday and driving there.
Not only that, but you never know what Colorado weather will be like in January. We felt going up a day early would be wise in case we had a winter storm (which we didn't, but the early-factor was still worth it). Plus, since the weather can turn on a dime here, we didn't know it was ok until the day we were set to leave.
We stayed at the Hilton Garden Inn because it:
Was close to the airport
Had a great price ($140) — same as other hotels in the area despite the fact that it was a notch higher in quality
Offered us bonus points with my Hilton Honors American Express card
Allowed us to leave our car in their parking lot for free. The worst parking at the airport is still $7 a day, so that would have run us $70 if we parked in the boonies.
We arrived around 4 pm, went to dinner at Ted's Montana Grill next door (which was pricey BTW ($90) but we were on vacation!), and back in the room by 6 pm or so.
We went to bed at 9 pm knowing that even staying at the hotel it would be an early morning wake-up the next day.
Sunday, January 7
We were up at 3:55 am, awakened by my back-up alarm (on my phone). My wife had set hers as the primary option for 3:50 PM (instead of AM) and it had not gone off (of course).
Tip: Set a backup clock when missing an appointment would be really, really bad. Ha!
We dressed quickly and were in the lobby for a 4:20 am pick-up, a particularly appropriate time for a Colorado shuttle. 😉
BTW, the shuttles only ran at 20 and 50 minutes after the hour, and we felt 4:50 am was too late (though 4:20 am was too early). But our motto is "better to be early". I've had experiences standing in the Denver security line for 1.5 hours and barely making a flight.
Of course, once you plan for the worst, the best happens. We got to the airport in 15 minutes, breezed through security (we had TSA pre-check), and were at the gate by 5 am for a 6 am flight. The only hiccup was a brief security issue my daughter had.
Tip: Do not try and take cake frosting in a carry-on item. It's a liquid that's over the ounces limit and TSA will confiscate it.
Needless to say, my daughter lost the frosting she was taking (she got it for Christmas as part of a gift and wanted to eat it on cookies while on vacation).
Getting There
We flew American since it offered the best times and was basically the same price as the other options (around $500 each).
We were on-time to Dallas and then left there for Grand Cayman at 11 am.
On the Dallas to Grand Cayman flight I experienced something that I haven't seen for a couple years — empty seats on a plane. There were so many empty seats in fact that both my daughter and I had three seats to ourselves. My wife and son shared three seats, though they could have moved and had three to themselves as well. This made for a very comfortable flight and a great way to start the trip.
Tip: When booking a long flight, consider the length of each segment to make sure none is too long. We took Denver to Dallas and Dallas to Grand Cayman to the island and neither flight seemed long. On the way back we had Grand Cayman to Miami (a very short flight) and then Miami to Denver (which was 4.5 hours and was brutal). It seemed like the trip back home was twice as long!
We arrived at 3:20 pm to a wet Grand Cayman. It had rained (there were still a few sprinkles) and rain was actually in the forecast for the entire time we were to be there. Thankfully, the forecast turned out to be incorrect.
We made it through customs fairly quickly (maybe 15 minutes). You don't need a visa to visit Grand Cayman as a US citizen, but you do need your passport (of course). We quickly found my mom and dad since the airport is not that big. They had arrived 30 minutes before we did (they flew in from Des Moines).
We got a taxi (a van) from the airport to our condo. The trip was 10-15 minutes and cost us $65 US plus a $10 tip.
BTW, we decided not to rent a car because of:
Cost — At least a few hundred dollars.
Hassle — Someone would have had to get a Cayman driver's license, not to mention drive a van all over the island on the left side of the road.
Need — There was no need.
You'll see later in this series that the bus system was cheap and awesome.
Our Home in Grand Cayman
I described our condo in the last post, but let me add some detail.
We stayed at the Windsong Villas. Specifically we were in unit 2. You can look through the pictures there if you're interested in what it looked like (the pictures are accurate — it was very nice).
My wife and I stayed in the master bedroom, my parents were in the other large bedroom, and the kids shared the room with two twin beds.
As a reminder, the cost (all in) for the unit was $5,438 for 9 nights. This might seem a bit pricey, but it wasn't compared to the other options. In addition, this place was AWESOME. A few reasons why:
We had a ground-floor unit on the side away from the road. So it provided easy access to the pool through the sliding glass door and was quiet.
The condo contained pretty much everything we wanted. I'll get to specifics as this series goes on, but for example, a hotel would not have had a full kitchen, a washer and dryer, a place to eat and watch TV together, or a nice, private patio area.
The location was perfect. It was one row of houses off the beach, a 5-minute walk to the grocery store (which came in VERY handy — more on that later), and at the end of Seven Mile Beach (all the benefits of the beach without the traffic/people). If you want a visual, see the map here.
The owner, Julie, was great. She often responded within minutes when I emailed asking how the blinds worked (they were power) or that we needed an extra set of snorkel gear.
It included four paddle boards for use for free. If we had rented them they would have been $50 each for a few hours.
I'll cover more ways this place was awesome as this series goes on, but let me say I would stay there again in a heartbeat and I can't imagine a better place on the island to stay.
We did our research but you never know what it's like until you get there. We really lucked out on this one.
We unloaded our stuff, met with the house manager who popped over for a bit and answered all our questions (where was such and such, how did this or that work, etc.), then went out to the Boggy Sand Cafe for dinner. We actually sat at the tables where the waiter is standing on their homepage photo. This restaurant was near the grocery store, a 5-minute walk from our condo.
Tip: In most Grand Cayman restaurants, they include the tip automatically on your bill. So check the receipt or you might end up tipping twice.
Tip: Pay your expenses with a credit card that has no foreign transaction fees. Things are going to be expensive enough on vacation, no need to make them 3% pricier. We called our card company in advance to make sure which cards had no fees.
After dinner we walked home, unpacked a bit, visited and got settled in, then went to bed.
That's it for this time. For the next post in this series, check out part two where we ease into island life.