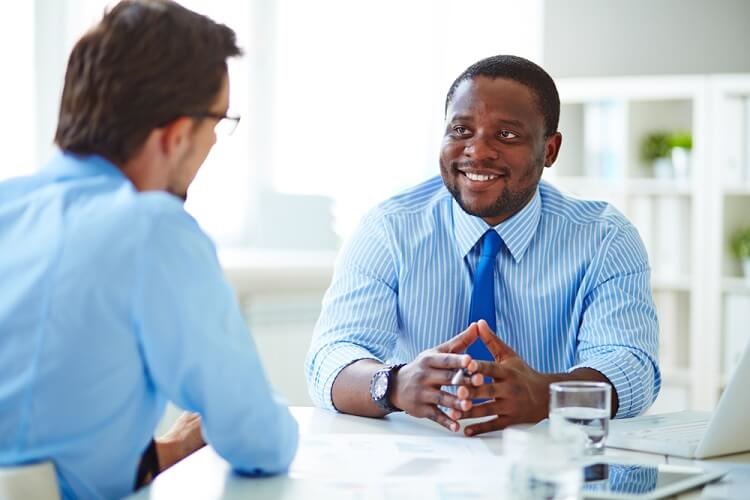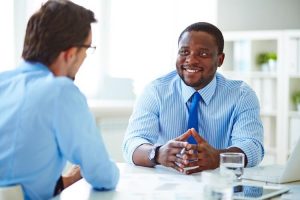 One of my projects since retiring has been to help my son find a job.
We started by going through a couple books from the library. First we read Private Notes of a Headhunter: Proven Job Search and Interviewing Techniques for College Students and Recent Grads
and then Knock 'Em Dead 2016: The Ultimate Job Search Guide
.
I would give my son assigned, daily reading (usually enough to last 2-3 hours) and require him to take notes. We would then discuss his reading/notes as well as develop follow-up tasks generated from the discussions (make a list of people to network with, update a specific portion of his resume, etc.)
One of the follow-ups was for my son to take all the interview questions listed in Private Notes of a Headhunter
and write a response to them. He did that and we discussed them, talking through what the interviewer was looking for with each question and how my son could best answer it to position himself correctly. He would then re-write the answers based on our discussions and we reviewed them again. Once we were both sure we had the best answers on paper, my son would rehearse these once a day as part of his education.
Interview Fail and Success
The first interview he had after we finished book #1 was at the grocery store a few blocks from our house. They had just remodeled and were hiring new staff to stock up in certain areas. The interview went dreadfully. The interviewer seemed to be in a foul mood. My son had listed that he could work any day and any time except Sunday morning since that's when we attend church as a family. The interviewer looked at this, said she couldn't use anyone who wasn't 100% accessible, and dismissed my son in five minutes.
We chalked that up to a learning experience and continued on with our training. A few days later my son got a call back from the store saying they'd like to interview him again. We kept training and focused on the interview answers we thought would impress the store.
He went to the interview a few days later. Thankfully the original lady was nowhere to be seen (I think she was a traveling recruiter who was brought in for the mass hiring days they were doing). This time the interviewer asked my son to fill out a couple forms (he already had completed an application form online), one of which had several interview questions on it.
After it was over my son texted me and I drove down to pick him up. When he got in the car he told me he had gotten the job! Obviously I was thrilled and proud of him and his hard work.
He then told me about the interview question form. He said that when he saw it the questions seemed very familiar. He opened the journal where he had taken notes and we had reviewed interview questions. He saw that most of the questions they asked were nearly identical to those we had rehearsed. So he copied down the answers we had worked on and turned them in. When the interviewer received the form and looked over the questions she said, "Wow, these are great answers!" She asked him about them, he answered as we had rehearsed, and she was impressed enough to give him an offer.
Having the Answers to the Test
When I was in college I belonged to a fraternity (don't judge, it was a small school and life was much different than big-school frats.) In the basement of the fraternity house was a file cabinet.
In the file cabinet were tests for almost every class the college offered. They were tests that past members had taken, were graded, and then donated to the files. The tests were filed by subject and then class. When any of the current members had a test in a given class he would simply pull that class' file and use the past tests to study. In almost every instance, the new test's questions were at least very similar to the questions on the filed tests. In some cases many of the questions were exactly the same. And in a few cases, the entire tests were almost exactly the same.
Imagine how much easier the new tests were to take when you had the answers. 🙂
BTW, I wasn't a fan of the system as it helped sub-par students do much better than they would normally, thus putting pressure on those of us who simply took the tests without using past tests as guides.
Steps to Ace an Interview
These two stories illustrate a key fact about interviews: an interview is a test where you know what most of the questions will be in advance.
As such, you can perform much, much better if you prepare in advance.
Here are the steps I recommend preparing in advance so you can ace an interview:
1. List the questions an interviewer will most likely ask you. There are some questions that are specific to given industries or companies, but for the most part there are standard questions that the vast majority of interviewers ask. You can find them in a book (like we did) or on career websites. When I was actively interviewing I had 57 different questions listed as potentials. But I'm a bit of an over-preparer. Most lists will be 20 or so questions.
2. Write out responses to each question. Look at each question and think about what the interviewer most likely wants to hear — what the best answer would be from the interviewer's standpoint. Then construct your answer accordingly. Write it as you would speak it as in most cases you will be speaking the answers.
One point I'd add is to sprinkle quantifiable accomplishments in your answers as often as you can. So:
Answering a question with a compelling explanation is good
Answering a question with a compelling explanation and an accomplishment ("I increased sales") is better
Answering a question with a compelling explanation and a quantifiable accomplishment ("I increased sales 12%") is best
My list of questions and answers was 10 pages long. 🙂
3. Edit responses and fine tune until you get them right. You want your answers to be as much meat as possible. Make them concise and yet communicate all the key points you need to be impressive. Edit, test them out for how they sound, and repeat as needed. If you need help or feedback, solicit it from an experienced friend, mentor, or colleague. You want your answers to be solid because otherwise you'll be rehearsing sub-par answers that won't do much for you.
4. Rehearse giving the answers out loud. Yep, out loud. Get into a room by yourself, pretend the interviewer has just asked you a given question, and answer it out loud. Initially, this will be a dreadful task and will take you forever to get your verbal answer to match what you have written down. But eventually you'll get the words down. At the same time, practice voice intonations, hand and face gestures, side commentary that most people use in conversations (i.e. "Imagine how I felt when that happened!"), and even plan a laugh or two within specific answers if it fits. You want to be conversational, not uptight and overly formal. Eventually you'll get to the point where you can answer these questions in your sleep.
Some will claim that rehearsing like this will make you over-prepared and stiff. No, it won't. It actually makes you relaxed because you enter the test knowing that you already have all the right answers. You will have rehearsed not being monotone (which many people fall into without rehearsing) so not only what you say but how you say will benefit you.
I have used this system to ace numerous interviews. In fact, I can't recall ever using it and not getting a job offer as a result.
If it can work for my son who probably has less real-world experience than anyone who will ever read this post, it can work for you as well.
Yes, it's a lot of work but your career, income, and job happiness are certainly worth the effort.
P.S. For those who prefer a video version of this post, see the ESI Money YouTube channel.