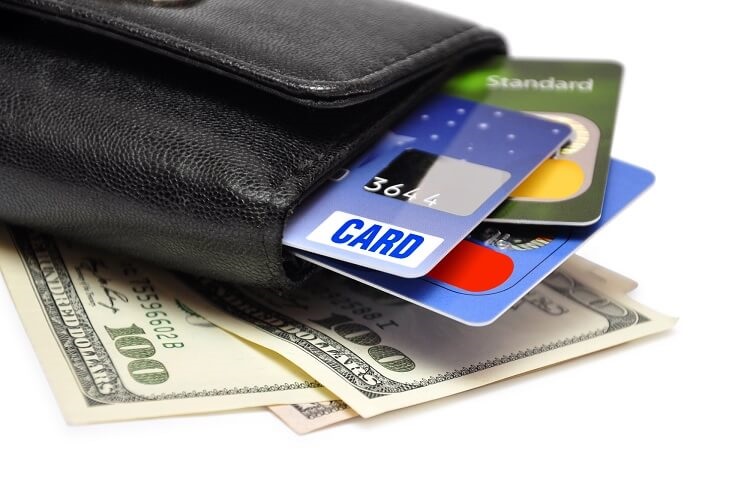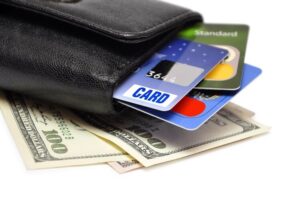 Ever since I started posting how much I earn with cash back credit cards (here's my summary for 2018) I've gotten regular requests about this card or that card, this strategy or that strategy, etc.
So I decided to create one large post (this one) on why and how I recommend using cash back credit cards.
Then when someone asks about them, I have a place to point to. 😉
I'll give my thoughts on how best to use them, then allow you to chime in with your suggestions. I'm looking forward to your suggestions!
Proceed with Caution
Before we get into making the most of your cards, let's be safe and list the three major times you shouldn't use credit cards. They are:
If you carry a balance. A balance of any size, no matter how small, almost guarantees that you'll lose rather than gain on the use of any rewards-based credit card.
If they cause you to spend more and buy stuff not in your budget. If you buy something you couldn't or wouldn't otherwise buy simply because you have a credit card, you need to cut up the cards and go to a cash-based system IMO.
When the card has an annual fee. In rare cases, there are cards that have annual fees that are worth the cost. But these are few and far between and as a general rule you can find cards just as good with no annual charges.
If none of these fits you, then congrats, you're a candidate for making some extra money using cash back credit cards.
Why I Like and Use Cash Back Credit Cards
As most of you know, I am a big user of cash back credit cards.
Using them I've netted almost $20,000 since 2006. Not bad, huh?
I know, it's not a fortune, but who doesn't want to earn an extra $1,000+ each year by simply doing what they'd do anyway (buying stuff)?
So while the extra money is the main reason I use cash back credit cards, there are two other aspects I should explain:
Why I use credit cards over debit cards.
Why I use cash back cards versus points-based cards.
Let's take these one at a time…
Debit Cards Versus Credit Cards
There are two main reasons I prefer credit cards over debit cards:
Credit cards usually give much higher rewards. For instance, my lowest cash back credit card earns me 2% back on purchases and using a multi-card strategy I can get to 3%+. I haven't seen a debit card come close to this level of reward.
Probably even more important, credit cards are much more secure/limit my potential losses much better. Let's say my credit card number (or the card itself) is lost or stolen. Sure, I'll have a mess on my hands, but my liability is capped at $50. A debit card, on the other hand, would be linked to my checking account and I could lose much, much more than $50 quite quickly. Yes, if you report it quickly you are, in theory, protected. But do you think the bank will make it easy to get your money back? And will you catch the false transactions fast enough?
Before I proceed, there are a couple additional comments that need to be made in the credit cards versus debit cards discussion:
Many people using/advocating a cash-based budgeting system use only debit cards. Dave Ramsey is a big proponent of this. Personally, that's fine with me if they prefer this method and want to limit their spending potential accordingly. I personally don't need such a system to stick to my budget.
Some people believe you spend more money when you use credit cards. They cite studies indicating this is true. Let me say that 1) the studies I have seen are difficult to interpret and almost impossible to determine what they do or do not say and 2) even if the studies found that people on average spend more with credit cards, that doesn't mean everyone spends more with credit cards (who shoots for being average anyway?). I'm sure you know me by now — that I'm pretty frugal and shop for good deals. The method of payment isn't going to determine how much I pay (unless I can get a discount for doing so, then I may change to cash.)
So for me a credit card is a clear winner over a debit card.
Points Versus Cash
Now let's move on to points-based cards (that you redeem for rewards like hotel stays, airline tickets, etc.) versus cash back credit cards. I prefer having the cash simply because:
I can spend cash on anything. I'm not tied to a hotel chain, a specific airline (or any airline at all), and so on. Cash can buy anything.
The rewards are better with cash. It's hard to find a points-based program that's better than 2%+ back on your charges without jumping through a lot of hoops. What's more common is that you get less than 2% back in points, then have to spend it on the full retail cost of a room, flight, etc. Not a good deal at all.
There are no restrictions, blackout dates, or any other hoops to jump through with cash.
I tried travel hacking and it's not for me. I prefer simplicity in collection and spending of rewards. I don't want to have to spend hours trying to maximize points for MAYBE a percentage point more (which is off a retail price anyway).
These said, I know some of you prefer points-based cards. That's fine with me. Your preferences are up to you. I just don't prefer them.
There could be an argument for a combination of cash and point cards, but again, I prefer simplicity and stick with cash.
In short, I prefer the credit card companies to SHOW ME THE MONEY!!!!
Three Steps to Making the Most Money from Cash Back Credit Cards
With that as background, let's move on to my three-step strategy for making the most when using cash back credit cards. Here goes:
Step 1: Find a great base level card.
You need to start with a great credit card that offers a decent cash back amount on every (or almost every) purchase you make. This serves as the LEAST amount (the floor) of cash back you'll get on any purchase. My base level card is the Fidelity 2% Cash Back Visa card. Using it means that I'll never get less than 2% cash back on any charges I make (unless I use the wrong card by accident).
I personally use this card for well over 50% of my transactions. It's my everyday go-to card, so much so that I usually wear them out and need a new one well before my expiration date comes around. Ha!
Step #2: Select key booster cards.
The steps from here on out are valid if you want to employ a multi-card strategy. Some choose to call it good at 2% for a decent return and ultimate simplicity. They don't want to be hassled by moving from one card to another.
But if you're willing to use more than one card, you should now look to add "booster" cards which can give you 3%, 4%, or 5% cash back depending on how used and where.
I have several booster cards as follows:
Costco Visa — 4% cash back on gas, 3% cash back on restaurant and travel, 2% back from Costco and Costco.com. We use this card for gas, travel, and eating out, so we're looking at averaging somewhere between 3% and 4% on all purchases used here.
Amazon Store Credit Card — 5% cash back on Amazon purchases. I buy a TON of stuff from Amazon and it's great to get 5% back on them all. One word to the wise, you don't get 5% back on gift cards, so I use my Fidelity card to buy those if I get them on Amazon.
Chase Ink — 5% cash back on cable and cell phone charges. Verizon and Comcast charges go on this card. It doesn't seem like it would add up to much, but last year these alone earned us over $250. BTW, this is a business card so you'll need a business to qualify.
Chase Freedom — 5% cash back on rotating quarterly categories. The categories I use most on this card are 1) groceries and 2) gas, both of which are offered at least one quarter per year. There are also some nice bumps in other categories here and there like drugstores and home improvement stores, but that's it.
You can use fewer or more cards, but this is where I call it quits, deciding this is the best blend for me between maximizing cash back rewards and using a manageable number of cards. Note that I don't carry the Amazon or Chase Ink cards with me, so I only carry three cards. The other two remain at home and used only when we order from specific companies.
But if you're willing to carry more cards, you certainly can boost your rewards even higher. In particular, you can look for 5% cash back gas cards that could grow your rewards in what for most people is a regularly purchased category.
Step #3: Use your cards strategically.
With a single-card, you don't need to worry about a strategy (other than to charge as many of your expenses as you can.) But when using several cards, you'll need to consider which card to use where in order to get the most cash back overall.
For instance, we prioritize the Chase Freedom card whenever it has 5% back on grocery purchases. Otherwise we use the Fidelity card at grocery stores. We also use the Freedom card at restaurants and for gas when they offer 5% cash back, but generally use the Costco card for those two.
And so it goes. You need to shift around using your cards where they get you the best bang for the buck.
I admit this can all get somewhat confusing (I was at the hardware store the other day and knew one of my cards had a booster-level return, but couldn't remember which — I finally did get to the Chase card after 10 seconds or so.) This is why I limit myself to carrying three cards — any more and it would probably drive me crazy (and certainly drive my wife nuts.)
By having a multi-card strategy it's reasonable to earn an overall return of roughly 3% per year. That's certainly nothing to sneeze at since charging $1,000 a month nets $360 per year while $2,000 a month yields $720.
How to Get the Most from Cash Back Credit Cards
Now that you have the right cards selected, here are a few tips for making the most of your cash back credit card rewards:
Pay with cards as frequently as possible. Try to put all your expenses on the cards and use cash as little as possible. Food, gas, store purchases of all types, automatic payment of utility and other costs, and on and on should all go on your credit cards (and paid off as soon as you get the bill, of course.). I charge $5 meals at fast food places, put some charitable donations on cards, paid for part of my new car with a Visa (as much as they would let me), and put all my business expenses on my cards. I even paid for my daughter's college tuition with a card! The expenses, and thus the rewards, really add up if you put some effort into it.
Pay with the right card. Look over your past spending to see where your money goes and get cards that make the most of your spending. For instance, don't use a 1% cash back card to buy gas when there are some 5% cash back cards out there for gas purchases.
Be creative to maximize rewards. Look for ways to buy that get you higher rewards. For instance, sometimes card companies will have extra bonuses in one or more categories. Another option: I once got a $25 bonus simply for using the "wave my card" (versus scan my card) feature three times in a month (on purchases of any size). And if you receive a higher cash back amount on your grocery purchases, buy gift cards at grocery stores (netting you the higher percentage back) and use gift cards at other stores. My grocery store sells all kinds of gift cards — for restaurants, home improvement stores, electronic stores, and even specialty clothing stores.
There might be a few extra tips here and there (if you know one, please leave it in the comments below), but these will give you the biggest bang for time and effort invested.
Warning: You MUST Do a Test Charge
As I wrap up this post…let me end with a warning.
One of the worst things to happen in the whole credit card game is that you make a charge and think you'll earn big money, only to find out it's a pittance.
For example, on one vacation I used my Costco card at Homeaway because the trip was for "travel" and I wanted to get 3% cash back.
Well, for whatever reason Homeaway charges don't count as travel so instead of earning 3% I earned 1%. Oops.
That's why you should always make test charges the first month you have your card (or whenever you charge to a new business). Then look at your statement to see the rewards you received. It's pretty easy from there to determine how a business is set up for rewards. Once you know for sure, you can then plan your purchases accordingly to maximize your cash back credit card rewards.
Granted, this takes a bit of time and energy. If it's worth it for you, then go for it. If it's not, then just use your base card (like my 2% card) and be done with it.
So that's how I've managed my cash back credit card strategy for almost 15 years now.
Any thoughts or questions on the process?
P.S. For those who prefer a video version of this post, see the ESI Money YouTube channel.