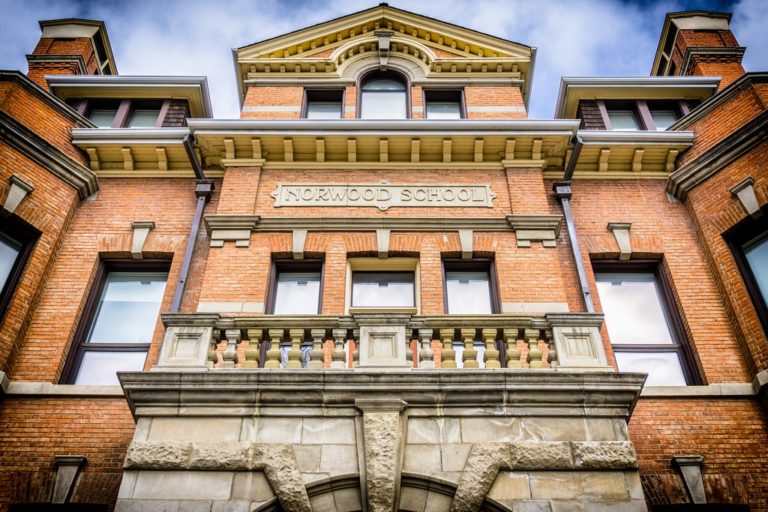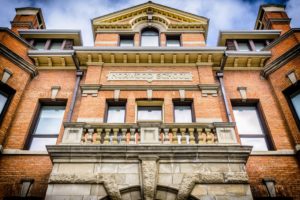 Summary: There is one key factor that goes into selecting a college. Many prospective attendees and their parents completely ignore it.
It happened to me again recently.
A friend and I were chatting over coffee. He has one child in college and another going in a few years. He also knows that I am working through the "kids going to college" phase of life.
My friend asked me how I was counselling my kids on what college to attend. I gave him what I consider to be the most basic, fundamental answer I could. An answer that, in my opinion, cuts to the heart of why anyone should consider going to a specific school. One that EVERY student and EVERY parent should consider before attending a college. One so basic, that I don't see how anyone could overlook it.
And my friend responded the same way 99.9% of the people do who I share this with:
"Wow, that's good. I have never considered that."
Yes, in my experience, most parents (and thus students) don't consider what I think is the fundamental issue when selecting a college.
Is it any wonder then that we have a host of unemployed graduates (or college attenders who never will graduate) full of debt with little to no long-term job prospects in their chosen field?
Habit Two
Stephen Covey's best-selling book The 7 Habits of Highly Effective People: Powerful Lessons in Personal Change
made a huge difference in my life. The book came out near the beginning of my career, so I not only read it but also attended a series of seminars on how to apply it to both my work and personal lives. (FYI, these seminars were all the rage for years — my employer held one at their headquarters). This process was a major factor in helping me set and follow goals for all aspects of my life including, of course, my finances.
The second of the seven habits is "Begin with the End in Mind." It means that before you start developing your plan for work, life, or whatever endeavor you pursue, take some time and imagine what "success" looks like. Then once you know your desired outcome, develop plans/take steps to make it a reality.
Selecting a College with the End in Mind
Let's take this principle and apply it to picking a college. What is the "end" for a college grad? What does he hope happens once college is over? I'm sure there are numerous answers, but for the majority of people the answer should be something like "get a job." For most people, college graduation should lead straight to getting a job.
So if "getting a job" is the end of "going to college", what sorts of issues should a student (and a parent looking to guide him) consider when he's deciding on going to a college? Let me offer the following partial list for consideration:
What companies recruit and hire at a given school for the career my student is pursuing?
What does the college do to help students get jobs in this field at graduation?
Does the college have a large and active network of supporters and alumni that will help the student get a job in this field?
What is the employment rate of grads from this college in this field six (or three) months after graduation?
What are the starting salaries of graduates from this college in this field?
And so on. Basically, you want to know how successful the college is at getting jobs for graduates in a given field and how "good" those jobs are.
Not So Clear
All of this seems kind of obvious to me, but I have had several experiences like this. Many parents and students seem oblivious to the fact that getting a job is the logical outcome of a college education. Most of them simply don't think about the issue in advance. For example:
A relative told me her son was headed to college next year. She asked if I had any thoughts on how he should decide where to go. My answer was something like "pick a college that has a good record of getting graduates good jobs in the student's chosen field." Her response was, "Wow, that's a great idea. I never really thought of that." I had a similar conversation with my wife's friend.
An acquaintance from church has a son that's graduating in my field. The dad asked me what employment advice I had for the son. I asked what companies the college had recruiting in the field and what support the college offers to help grads find jobs." His response: "I'm not sure, I never thought of those things. I'll need to look into them."
Another friend has a son who graduated from college two years ago. He can't find a job. When I asked what sort of support the school was giving him, the friend told me the school "isn't really known for the major my son took." He also said, "They don't really place people in that major/field." Really? Then why did he go there? (FYI, this student was smart enough to get close to a full ride scholarship to any school.)
A lifeguard at my former pool had been unable to find a job in her chosen field for three years. (So she graduated college and went back to life-guarding right away.) When I asked what resources the college had to help her find a job, her comment was something like "they really don't help students find jobs." Hmmmm. So why did she go to this school?
Now I realize that there are many factors that go into picking a college: cost, closeness to home, where a student can get in, "fit", etc. And I'm not saying those considerations aren't valid. But I am saying that ability to find a good job in your chosen career should at least be in the conversation if not at the top of the list. And yet it appears that no one is really looking at this issue. They are considering issues like fit much, much more. (For the record, "fit" is way down on my list. There are many colleges that can "fit" a particular individual.)
Others consider cost as the top issue. It's a major consideration for sure but this can get out of balance as well. I suggest people look at value — considering both costs AND results (job potential). For instance, a college that costs $20,000 total and ends with no job is not as good of a deal IMO as one that costs $30,000 and ends up with a $35,000-a-year job that sets the graduate on the first step to career success.
Colleges are No Better than Parents
When my son was looking at going to college in Oklahoma we toured a local college campus. I asked the tour guide (who was supposed to be very knowledgeable about all things related to the college) what the school's placement rate was, what sorts of jobs did graduates with my son's potential degree get, what starting pay, and so forth. He stared blankly at me and said, "Those are good questions. I should know the answer to them but I don't think the college tracks that."
What? Wouldn't that kind of be a big selling point to potential students? It leads me to believe that the college either 1) is too incompetent to track those results (which makes me wonder how else they are incompetent) or 2) knows the answer but since it's not impressive they don't share it. Either one is a HUGE red flag. Needless to say, my son did not go there.
On my trip earlier this year to see colleges with my daughter, I asked the same sorts of questions. Two of the colleges had good, well-thought-out answers. One gave me the same sort of "we don't really track that stuff" answer. Ugh. Needless to say, they were off the list pretty quickly.
My Experience
I used the above criteria when I selected a college. A short summary:
I picked my undergraduate school (a small, liberal arts college) based on the fact that it was successful at getting graduates into law school.
After having an internship with a lawyer and finding out I hated the work, I had to go to plan B. Since my school didn't do a great (or any, really) job of placing people with business degrees in good jobs, I knew I needed a better alternative.
I knew what field I wanted to go into, what type of work I wanted in that field, and even what company I wanted to work for. So I went to the best value school that got me an interview with that company. I eventually got hired by them and the rest is history.
Of course that was almost 30 years ago. Time will tell whether or not I can be as successful guiding my kids through their college choices. That said, I'm going to proceed with the plan above and adjust along the way as needed.
Thoughts?
photo credit: Norwood School via photopin (license)