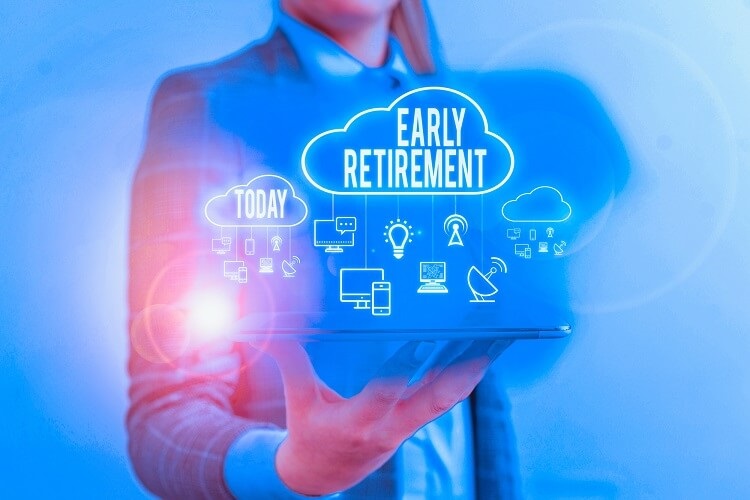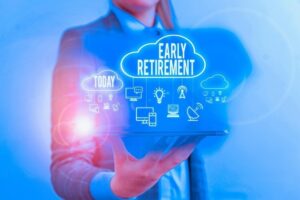 Consider this a public service announcement about early retirement that You don't hear that often (if at all).
Stumbling around on Twitter a couple months ago I ran into a series of tweets that shocked me.
Apparently a fellow money blogger had retired and things had not gone so well — not because of money problems, but because of health issues.
I contacted the wife through Twitter and asked her if I could share their story. She gave me her permission.
I want to use it to open up a discussion about health and retirement.
Health and Retirement
Here are the series of tweets if you want to read them (and the responses) yourself.
Here are her words:
Mrs. PIE here.
I'm sorry to say that it's time for us to shut down our little blog. 🙁
It has been gathering dust for a while, and not because we retired early and sailed off into the sunset without even a goodbye
The truth is a heartbreaking story that we want to share.
We retired in June 2018 and spent the most wonderful summer with the kids doing all the thing we had been looking forward to. But by the end of October things had become very strange with Mr. PIE. He had problems with memory, typing, balance and simple daily processing tasks.
A seizure sent him to the ER. Just 4 months to the day from retiring he had brain surgery to remove a mango sized Glioblastoma.
Glioblastoma is an extremely aggressive and incurable brain cancer.
Of course this turned our new lives upside down. We had just moved to the area, but quickly found that our new friends and neighbors were the very best kind of people. We were swept up in their love and care.
Following surgery Mr. PIE had 6 weeks of daily radiation treatments along with an oral chemo drug. Thanks to our new rural location we drove 1.5 hours each way every day, sometimes in white knuckle snow conditions. By Feb this year Mr. PIE began taking a clinical trial drug as part of a trial running at The Dana Farber Cancer Institute in Boston.
We travel to Boston monthly. Right now he's extremely fatigued. He has regained the use of his right leg after it becoming immobile due to surgery. He has some minor memory issues, and can't drive. I do all the household and kid related tasks. But he's still here.
Needless to say this is not the retirement we envisioned. Hiking, skiing, traveling etc is no longer on the agenda. But thank goodness we are retired. We don't have to worry about missed work and lost salaries.
In true PF blogger style we feel we should share some valuable things we have learned along the way.
1. Don't think that you can "healthy lifestyle" yourself out of needing great medical insurance. Brain cancer is rare, but unpredictable no-fault things can, and do happen.
2. When budgeting for early retirement be prepared to pay your full health insurance out-of-pocket max in any one year. Or maybe in every year.
3. Our saving grace has been our conservative planning. We planned a very low withdrawal rate with plenty of wiggle room. Our FIRE budget has been changed significantly, and now things to be frugal about are simply paid for. Cleaners, landscapers, childcare….
4. "if necessary we'll just go back to work". We said it because it's easy to say when retiring early, it's a nice safety net. What if going back to work is no longer an option?
5. If and when you're ready to pull the plug on work, or to make a major lifestyle change, JUST DO IT! Don't wait. Cliché coming….tomorrow is not guaranteed.
It's a very sad story. If you want to help them, here's a link to do so.
My Thoughts
This story brings up a TON of issues that most people either ignore or don't plan for.
Here are some things I want to point out/re-emphasize based on the above:
Tomorrow is not guaranteed. This is why I recommend retiring (assuming you ever do want to retire) as soon as you reach your number. I personally wouldn't want to be working all the way until I passed. But since I retired early, even if I go tomorrow, I know I had a chance to have some very awesome years free from work before I did.
You obviously need some sort of medical coverage and a plan to pay for care. We are happy with 1) Samaritan Ministries (others also like Medi-Share, which is similar), 2) the doctors we have assembled to care for us, 3) our ability to self-fund any extras if we had a substantial bill.
As she notes, this is why you plan and have a margin of safety built into your retirement. Things go wrong and if your budget is so tight it can't afford any slip ups, you're setting yourself up for failure.
The fact that they couldn't go back to work highlights the need for MULTIPLE margins of safety. You need several back-up plans because if one of them becomes a non-option (like going back to work) then you have others to pick up the slack.
I want to repeat her last point: "If and when you're ready to pull the plug on work, or to make a major lifestyle change, JUST DO IT! Don't wait. Cliché coming….tomorrow is not guaranteed."
Again, if you'd like to help them, here's where you can.
Any thoughts on the above? Is this sort of issue spurring anyone to retire early? Or maybe keeping someone at work (for the insurance)?