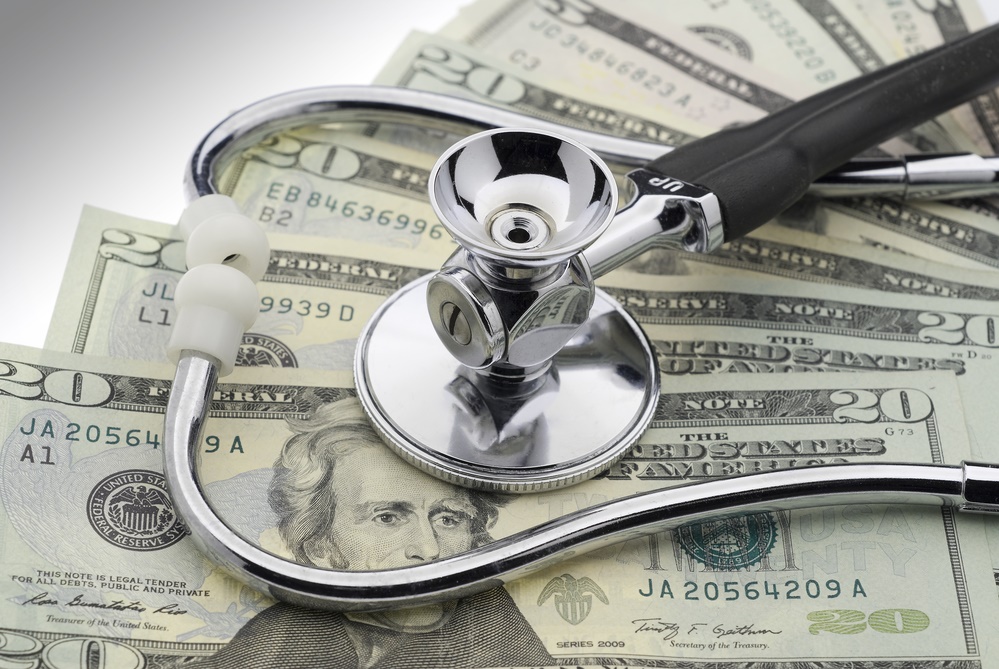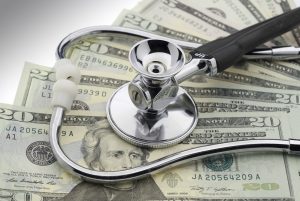 Summary: This post gives thoughts and suggestions on how to pick the right early retirement health insurance.
Religion and politics. Two things you're not supposed to discuss in public.
On this blog I try to avoid these like the plague because, in the end, I don't think anyone cares what I think on either topic.
But I'm going to have to wade into both to talk about today's subject: how we selected our early retirement health insurance and how it's worked out for us. (BTW, this is the #1 question I get from readers wanting to retire early: How did you find good, affordable health insurance?)
I will attempt to write in as unbiased a fashion as possible to keep us all from debating the two topics and instead focusing on the issue: getting decent health insurance in early retirement without breaking the bank.
So let's try to keep the politics and religion comments to a minimum.
This will be a three-part series as follows:
Part 1 — The options we considered
Part 2 — The option we selected
Part 3 — How it's worked for us (and we've unexpectedly needed it)
With that said, here's our story.
Early Retirement Forces a Health Insurance Decision
With my retirement in August 2016, we had to find affordable health care for our family (me, wife, and two kids, 20 and 18).
My wife deals with all things medical in our family, so she set out to investigate the options.
She started by identifying the choices, like we would with any purchase. She did web research, looked at reviews, and talked to several of our friends who buy their own medical insurance. I helped out by providing some insights from money bloggers who have found their own health insurance since they are self-employed (more on them later).
COBRA
If we had wanted to, we could have used COBRA and stayed with the health insurance from my company.
I don't remember the exact numbers, but that option was eliminated almost immediately. In fact, I remember that I almost needed to visit a doctor just looking at the monthly premium.
We were trying to save our bodies with this process, not lose an arm and a leg in paying for it.
See what I did there?
Anyway, we decided to pass on COBRA.
The Affordable Care Act
So the next logical stop was Healthcare.gov, right?
We wanted to see just how great the "new" health insurance plan we've all been talking about for several years was doing.
I remember when the Affordable Care Act (ACA) was passed a friend of mine took a philosophical view of it saying:
"It won't be as great as President Obama and Nancy Pelosi make it out to be but it won't be the disaster that Republicans say it will be."
Whether or not you believe this statement, there is some truth to it.
It wasn't good news all the way around, but we lived through it.
To me, the ACA has done some good things. It opened up health care options for the self-employed, allowed people to keep their kids on their coverage through (and even past) college, and allowed those with pre-existing conditions to get coverage.
The one big con to us personally is, ironically, in the name. It's nowhere near "affordable". It's like they tried to use 1984 Doublespeak on us — they called it affordable because it was not affordable. Sneaky.
Details on the Affordable Care Act
The government site offers what most would consider "traditional" health insurance options. With these you pay premiums monthly to an insurance company. When you go to a medical provider, you are responsible for the co-pays and the provider bills your insurance directly. You then receive a statement on what the insurance will pay. You are responsible to pay the provider for any deductibles and percentage amounts not covered. Traditional insurance has become much more complicated in recent years with many different plan options, health savings accounts, and trying to get patients more aware of the costs by offering discounts for shopping around. Generally, the lower your monthly premium, the higher your deductible.
Before I get into specifics of what we were considering, let me say that looking at health insurance plans on the government site is exactly what you'd expect from the marriage of a complicated subject (health insurance) and the government (known to make even the simplest of tasks complex): a complete and complicated nightmare.
There are endless options, asterisks, and exceptions that have to be considered and dealt with. What I summarize below are the KEY points but far from the entire story. There are details, details, details, that I had to leave out or this post would be 20,000 words. In addition, the specifics (like costs and coverages) seem to change day by day. We'd go one day and be quoted one price. Then another day we'd be quoted a completely different price. So the prices and coverages used below are what we experienced months ago. They will be in the ballpark to the costs today, but not exactly the same.
A couple other considerations impacting our findings: 1) Our retirement income is in the $100k range. As such, we didn't qualify for any reductions based on income and 2) all the rates below are NON-SMOKER rates. I'd hate to see what we'd pay if we smoked. Yikes!
Kaiser Permanente
After doing a bit of research on the government site we found the "best option" for our family: the Kaiser Permanente Bronze Plan.
Here are the key numbers for this insurance:
Monthly premium: $1,159.13
Per Person Deductible: $6,500
Per Family Deductible: $13,000
Coverage: Preventative care — no charge; Primary care — First two office visits were $50 each plus the remainder of the cost if deductible wasn't met, additional visits were covered at 50% once deductible was met; hospital visits were covered at 50% once the deductible was met.
Other: No coverage in most cases if you needed medical attention in a state where Kaiser Permanente was not based (which is most states). In other words, get sick at home or be prepared to pay for it all on your own.
Here are my thoughts on this plan:
The monthly premiums alone would cost us $13,909.56 annually.
In addition, the first $6,500 is mostly paid by us. Yes, there are some freebies, but they are minor.
So we're out over $20k per year before the insurance really kicks in. So exactly what part of this plan is affordable?
Even once the plan does kick in, it's a 50/50 split between us and the insurance company until we hit the maximum out-of-pocket amount which for 2017 is $7,150 for an individual plan and $14,300 for a family plan.
The only way this makes financial sense is if there's a major medical issue. If one of the family members got really sick and had $500,000 in expenses, then we'd pay the maximum but the insurance would pay the rest. That said, how many years would we be paying $20k in coverage before we'd need this?
So it was not acceptable to us. Then add in the "only good at home" issue and it became even worse. So we decided to keep looking.
Blue Cross Blue Shield
We wanted a plan that covered us in every state and found one from Blue Cross Blue Shield (BCBS). It was one of the least expensive options that was available in some form in every state.
BCBS is comprised of 36 health insurance organizations which operate as licensees of the parent company. Most of these insurance companies are for-profit and some are publicly traded. BCBS is an administrator of Medicare in many states and provide coverage for state and government employees. Blue Cross was founded in 1929, Blue Shield was founded in 1939, they merged in 1982, and BCBC currently has 106 million members.
We plugged in our information to get the following estimates:
No enrollment fee
Monthly Premium: $1,478 sent to insurance company
Annual Deductible: $5,000 individual/$10,000 family
Annual Out of Pocket Maximum: $7,150 individual/$14,300 family
No charge for routine physical exam or preventative care
Using out of network providers costs significantly more
Primary care office visit: first two visits $50, additional visits 40% after deductible
Specialty care office visit: 40% after deductible
Hospital: $1,000, then 40% after deductible
Pre-existing conditions covered
Ok, so this one was even worse cost-wise.
We were moving on.
Looking at Health Sharing
One of the options we discovered when asking friends where they got health insurance was health sharing. We'd heard little about it previously but started to dig into the details.
Health share ministries are not insurance companies. They are groups of individuals who agree to share the cost of each other's medical bills. These ministries are all non-profit. Each of the three ministries reviewed below require members to practice Christian standards according to Biblical principles and accept the beliefs stated in their guidelines. They all require their members to abstain from tobacco, illegal drugs, and the abuse of alcohol and legal/prescription drugs. None of these are issues for our family.
There is a monthly share that each member is responsible to pay (similar to a premium). The Annual Household Portion (AHP) is comparable to the insurance deductible. This amount is met by the member before needs are shared with the group for reimbursement. All of the health share ministries have different pricing for singles, couples, and families (considered 3 or more sharing members related by marriage, birth, or adoption).
Here are some general facts about health sharing (with a bit of repeating from above just to make sure I'm clear):
There are three main health sharing organizations (as far as our research told us): Samaritan Ministries, Medi-Share, and Liberty HealthShare.
These organizations began in the early to mid 1990's, but their membership has increased significantly since the government mandated insurance.
They are not health insurance in that they are not required to pay out on any expense like an insurance company is. That said, none of the ones we investigated has ever not been able to pay.
Many of them will call themselves "ministries", not insurance.
While not insurance, health shares do meet the standard under the ACA for having health insurance. In other words, no government penalty for going this route.
These plans can be significantly less expensive than the "affordable" traditional insurance plans. More on this in a minute.
They often require agreement to some set of "healthy living" guidelines as noted above. Many also do not fund procedures that they find morally objectionable.
So with these in mind, we began to contact each one to see what they had to offer.
My wife did the initial research in August 2016, but to make this post more up-to-date I had her go back and compile the details.
Here are the key stats for each as of April 2017.
Samaritan Ministries
Samaritan Ministries was established in 1994 and has 225,000 members.
Its model is, by far, the simplest of the health share ministries. There is only one plan that covers medical needs from $300 to $250,000. An optional Save to Share plan then covers medical costs above $250,000. Members pay medical providers directly so most offices will give a discount for not having to file the bill and deal with insurance. If the member documents negotiating a discount, the savings earned apply toward the $300 per incident cost.
In other words, let's say we went in for a $500 retail priced procedure. Because we offered to pay in cash and/or because we asked for a discount we might have to pay $300. The $200 we saved counts towards our $300 deductible.
New members pay the first two monthly shares (deductibles) to the administrative office then the remaining monthly shares directly to other members. (Note: some people may find this strange — sending checks to people instead of a company/organization.) Members receive a monthly newsletter with information on who and where to send the monthly share (12 checks in a year).
These costs are based on two adults over 26 years old with dependents under the age of 26:
Enrollment fee: $200
Monthly share: $495 sent directly to other members with needs
AHP: Variable; $300 per incident (all bills of the same illness)
Save to Share: $15 annual enrollment plus $399 sent to other members as needed arise
Member pays the medical provider (cash pay) then submits bill to Samaritan office to be shared
Routine or preventative care not shared
Can use any provider
Pre-existing conditions covered after 1 to 5 years of no treatment/symptoms depending on the illness
As stated above, they have requirements to be accepted. These are detailed on their guidelines page (see Membership Requirements (Section I.) for specifics.)
Many of these guidelines (as well as the ones for the other health share ministries) help ensure that people are taking reasonably good care of themselves, which I support 100%.
Medi-Share
Medi-share was established in 1993 and has 250,000 members.
It has the most complex pricing structure of the three health shares. The monthly share rates depend on the age of the oldest person applying. Medi-share offers six choices, with the monthly shares decreasing as the AHP increases. (There is a seventh choice for individuals 18 to 29). They also offer a healthy monthly share 20% discount for members who meet their "health incentive standards, which are determined based on waist measurement, BMI and blood pressure". Conversely, there is an extra $80 per month fee for the healthy partner program for those with high cholesterol, excess weight, or diabetes.
Members pay the monthly share directly to Medi-Share which goes into their individual account. When they go to a medical provider, members pay the office co-pay and then give their Medi-Share card to the provider who bills Medi-Share. Medi-Share negotiates a discount and then sends the discounted bill to the members to pay the provider directly until their AHP is met. Once the AHP is met, the need will be eligible for sharing among other members and Medi-Share will pay the provider from the various members' accounts. If you're interested in more specifics, here's a video on how Medi-Share works.
Medi-Share also offers other programs such as Disability Sharing, Senior Assist to share expenses beyond Medicare, and Group Sharing for Christian employers or churches.
Here's the plan we were looking at which has a mid-range monthly share and APH:
Enrollment fee: $175; $50 application fee + $120 new members fee + $5 per month fee for account administration
Monthly share: $589 (including $5/mo. fee) sent to Medi-share administrative office (assuming no 20% discount and no extra $80/month fee)
AHP: $3,750
Co-pay: $35 for office visits, $135 for hospital or emergency room
Routine or preventative care not shared
Can use any provider
Pre-existing conditions will not be eligible for sharing for 3 years of non-sharing
Vision, dental, and prescription discount plans included
Prescription card provides discounts on medications
Medi-Share also has limitations on who can become members. For details see their Member Qualifications section of their ministry guidelines.
Liberty HealthShare
Liberty HealthShare was established in 1995 and has 130,000 members.
It is the smallest of the health share ministries, but like the others, is growing. Liberty offers three program options: Liberty Complete where members share 100% of eligible medical bills up to $1,000,000 per incident; Liberty Plus where members share 100% of eligible medical bills us to $125,000 per incident; and Liberty Share where members share 70% of medical bills up to $125,000 per incident. The figures below are from the Liberty Complete plan for a family (3 or more) with the oldest member between the ages of 30 and 65.
Liberty HealthShare seems the most proactive of the three health shares with regards to living a healthy lifestyle. Instead of offering financial incentives and penalties like Medi-Share, Liberty offers its members free wellness visits and bloodwork annually. Members with conditions that can be improved by lifestyle choices like diabetes, high cholesterol, cessation of smoking, and others are required to join the Health Trac coaching program for an additional $80/month. Once they meet their goals, they "graduate" and no longer have to pay the additional fee. Unfortunately, if they don't do what the coach recommends or fail to show any improvement in a year, their membership may be terminated.
Liberty works likes Medi-Share in payment and processing. Members send their monthly shares to Liberty which goes into the members' personal account. Members receive a card to give to the medical provider who then sends the bill to Liberty. Liberty will send the negotiated bill back to the member to pay the provider until the AHP (they call it the Annual Unshared Amount) is met. The big difference here is that members choose from a list of approved medical providers that have agreed to offer discounted rates for the members (similar to traditional HMO insurance). If you have a preferred physician, Liberty will work with them to become a participating provider, but there's no guarantee that they'll join.
Here are the cost details for our family:
Application fee: $125
Annual dues: $75
Monthly Share $449
AHP (Unshared amount) $500 per individual/$1,500 per family
Free wellness visit and bloodwork visit annually
Use in-network providers
Pre-existing conditions will not be eligible for sharing until after 1 year – see note above about Health Trac
As with the others, they have a set of requirements to qualify.
Other Health Sharing Articles
As mentioned above, we did lots of research on and reading about health shares to see if they were for us. (We also talked to friends who had some of these coverages (and have for years)). Here are some pieces that have been written about them, both before and after we made our decision:
It's a lot to consider, right?
So many factors, so many options.
To see what we decided, check out Picking the Right Early Retirement Insurance: Selecting a Winner.