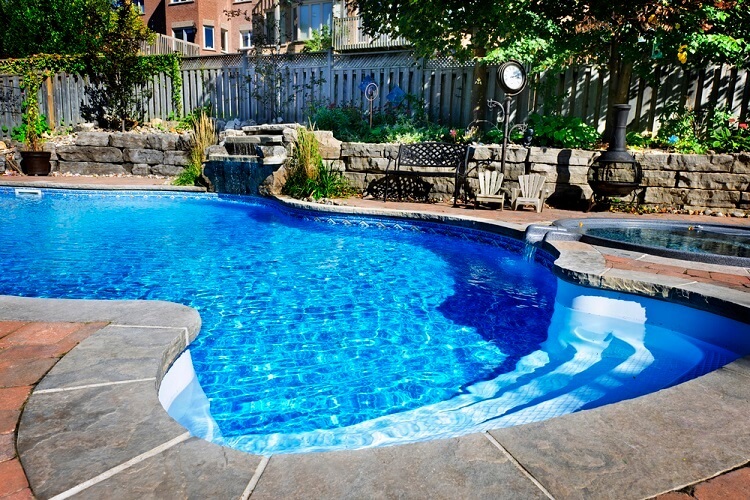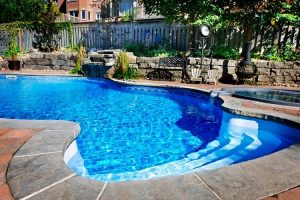 Here's our latest interview with a millionaire as we seek to learn from those who have grown their wealth to high heights.
If you'd like to be considered for an interview, drop me a note and we can chat about specifics.
My questions are in bold italics and his responses follow in black.
Let's get started…
OVERVIEW
How old are you (and spouse if applicable, plus how long you've been married)?
I am 47 and my wife is 45.
We have been married for 15 years.
Do you have kids/family (if so, how old are they)?
We have two children. Our daughter is 14 and our son is 12.
What area of the country do you live in (and urban or rural)?
We live in sub-urban New England.
What is your current net worth?
Our current net worth is $1,121,492.
What are the main assets that make up your net worth (stocks, real estate, business, home, retirement accounts, etc.) and any debt that offsets part of these?
Our main assets are:
Home: $360,000 (mortgage of $284,410)
My 401k: $448,882
My work profit sharing retirement plan: $336,618
My Roth IRA: $106,291
Wife's 403b: $40,393
Wife's Roth IRA: $17,486
Wife's rollover IRA: $12,970
529 college savings: $27,000
Taxable brokerage account: $34,900
Cash: $48,320
Other than the mortgage we are debt free.
I only use our home and investments when calculating our net worth. College savings is not included in our net worth, but I wanted to show what we've saved.
EARN
What is your job?
I am the Director of Production at a manufacturing company. I've worked for the same company for 26 years.
My wife is a patient care technician at the local hospital working part-time. She has worked for the same hospital for 21 years.
What is your annual income?
About $215,000 per year.
$185,000 is my income, $30,000 is my wife's.
Tell us about your income performance over time. What was the starting salary of your first job, how did it grow from there (and what you did to make it grow), and where are you now?
I earned $14,189 my first year of full-time employment out of high school as an electronics technician in 1990.
My income has increased every year since then. I broke into 6-digit earnings in 2011.
Over the years I've taken on the tasks that nobody else wanted to do. I also worked at maintaining a positive attitude and worked with difficult people without giving up.
I did not go to college out of high school, but I've worked at my skills over the years. I earned an associates degree by going to school in the evening and I am always looking for material that will aid in my self improvement and leadership skills.
I learned over the years that you can work really hard as an individual, but your income potential is capped based on your own output. When you lead others you leverage your skills and greatly increase your income potential. I think this applies to most any career.
What tips do you have for others who want to grow their career-related income?
If you want to succeed in your career you need to be willing to do more than what you are paid for. You need to grow into your next position.
This doesn't necessarily mean working all sorts of hours, but being productive in the hours that you do work – providing value.
You need to be the type of person that others feel comfortable working with. You need to build a reputation of being reliable. Never compromise your integrity.
What's your work-life balance look like?
My work-life balance is very good. I spend between 45 and 50 hours per week on average at work, including commute time.
I don't think working more hours would make me more effective. In fact, I'm sure I would be less effective.
My wife works part-time so she can be with the kids and she also helps my elderly mother.
Do you have any sources of income besides your career? If so, can you list them, give us a feel for how much you earn with each, and offer some insight into how you developed them?
My career is my only source of income.
I would like to start up some sort of business that would create a side income, but I haven't figured that one out yet.
SAVE
What is your annual spending?
About $85,000.
What are the main categories (expenses) this spending breaks into?
Groceries (food and household supplies): $16,000
Gasoline: $3,280
Cable/Internet: $3,000
Property taxes: $9,000
Insurance (Auto, home, umbrella, life): $10,000
Charity: $4,000
Utilities (electricity, propane, garbage, water, etc.): $6,000
Vacation $5,500
Housing (mortgage, etc): $21,000
Restaurants, coffee, etc: $7,000
Do you have a budget? If so, how do you implement it?
I use a zero based budget for my income, which pays most of the expenses.
My wife has a part-time income and is only responsible to pay for groceries. She does so without a budget other than the amount of money she earns.
She does not wish to participate in the budget, but we have an understanding on how money should be spent.
It concerns her that she doesn't understand our finances and it is my challenge to figure out how to get her more involved in a way that she will be interested.
All accounts are joint accounts.
What percentage of your gross income do you save and how has that changed over time?
My wife and I both save 15 percent of our gross income in our retirement plans. This has been our main vehicle for long term savings.
I have been doing this pretty much my whole working life, while my wife has been for about the last 8 years.
I save an additional 25 percent of my income towards shorter term expenses.
What is your favorite thing to spend money on/your secret splurge?
We like to take one nice family vacation a year. Lately that has been to Disney World.
We are homebodies, so we like to spend money on our home.
Last year we moved to a nicer house and we are having an inground pool installed for this summer.
INVEST
What is your investment philosophy/plan?
Keeping it simple. Boglehead investing. Broadly diversified, low expense index funds.
Our retirement investments are mostly invested in the "three fund portfolio," which is comprised of the Total Stock Market Index fund, Total International Stock Market Index fund, and the Total Bond Market index fund.
What has been your best investment?
To be honest, I don't have a single good investment. Time has been my friend. Investing regularly in boring mutual funds.
What has been your worst investment?
I dabbled in individual stocks when I first started out, but soon felt they weren't worth the aggravation.
My worst investment has been purchasing brand new cars and trading them in 3 to 4 years later. I did this up until 5 years ago. I wasted a lot of money doing this.
What's been your overall return?
Sadly, I have absolutely no idea.
I always focused more on doing the investing than measuring how the investments perform.
I have been investing in broad index mutual funds for many years, in a portfolio ranging from 100% stocks to 80% stocks, 20% bonds today. Since my portfolio isn't trying to beat the market, I really don't pay that close attention.
I can say that I would not be a millionaire today if I hadn't started to invest 26 years ago. Most of my net worth is investment gains.
How often do you monitor/review your portfolio?
I monitor my portfolio at least weekly. I use Banktivity to monitor my finances so it is very easy to see where my finances stand at any given time.
NET WORTH
How did you accumulate your net worth?
Most importantly I always lived below my means.
I did not use credit cards to fund my lifestyle. If I don't have the money in my account to buy something, I don't buy it.
I learned early the importance of "paying myself first."
I made it a priority to save some money out of each paycheck before I started to spend.
I am a natural saver, so this wasn't all that difficult for me.
I took full advantage of all employer savings plans. The 401k is my largest asset.
I work with people who say they can't afford to save money in their 401k. I say you can't afford not to save! Compound earnings over time are so powerful and are how I've accumulated what I have so far.
What would you say is your greatest strength in the ESI wealth-building model (Earn, Save or Invest) and why would you say it's tops?
Investing in my retirement plans has been the key to my wealth. I am a good saver, but it is too easy to spend your savings. Retirement funds are protected from spending and are allowed to grow.
What road bumps did you face along the way to becoming a millionaire and how did you handle them?
Stupidity with money was my greatest road bump.
There are a lot of purchases that I've made over the years that did nothing to improve my quality of life for very long.
As I stated before, purchasing brand new vehicles and not keeping them for more than 4 years really slowed my wealth building down. Especially after I got married and started to purchase two vehicles at a time.
What are you currently doing to maintain/grow your net worth?
I am getting more serious about budgeting my income. I would like to direct more money to long-term investments.
I'm also constantly working to improve my skills through self-education — trying to read more books and consume more valuable content on the internet so I can advance my career and earn more money.
As I earn more money I want to make sure it goes towards wealth building and not lifestyle creep.
Do you have a target net worth you are trying to attain?
I would like to reach $5 million to become financially independent.
Hopefully we can reach even more, but $3 million is really the least I would like to attain before leaving the workforce.
How old were you when you made your first million and have you had any significant behavior shifts since then?
I was 46.
Even though my net worth is over a million, I don't feel like a millionaire. If anything it has motivated me to be more intentional with my money so I can achieve the multi-millionaire status as soon as possible.
What money mistakes have you made along the way that others can learn from?
I would have started to budget my money a lot sooner than I did.
You really need to have a plan for how you are going to save and spend your money.
I would save up a bunch of money and then go buy a brand new car. Really stupid.
If you have a pile of money without a plan for it, that is an invitation for some big time stupid spending.
What advice do you have for ESI Money readers on how to become wealthy?
I think there are so many more tools available to people today than there were when I started out.
I didn't have any good mentors to teach me how to invest, so I had to stumble for several years before getting any good focus. Now there are so many awesome resources on the Internet (the Internet didn't exist when I started). Blogs such as ESI are such great sources for knowledge and inspiration.
Websites like Bogleheads.org offer so much wisdom. Listen to Jim Rohn seminars. I found out about Jim about a year ago and he has so much valuable inspiration to share.
My mistakes were caused by ignorance. I didn't understand investments and the true power of compounded returns early on.
If you can find some good mentors, either in person or virtual, who can point you in the right direction, that will give you a great start.
Avoid debt as much as possible. Better yet avoid it all together.
It may be necessary for most people to have a mortgage to purchase a home, but additional debt reduces your choices and freedom. It holds you captive to your past spending instead of allowing you freedom to spend and save as you please in the present and future.
What special skills or talents are needed to become wealthy?
Being consistent and intentional with your money combined with time is all it takes to become wealthy.
There is nothing special about me. I'm pretty boring actually.
I made up my mind several years ago that I wanted to be wealthy. Not so I could buy fancy houses and impress others, but so I could eventually experience financial freedom.
To me financial freedom is the point when your money earns more than you do.
When you no longer need to work to live, but you can work for the enjoyment of it.
I'm not there yet, but I'll keep the slow and steady progress going in that direction.
FUTURE
What are your plans for the future regarding lifestyle?
I expect that my net worth will allow me to retire early. It all depends on how much satisfaction I get from my job as my net worth grows.
It will be difficult for me to go from growing my net worth to drawing it down.
What are your retirement plans?
The idea of not having to answer to anyone is very appealing to me.
I'd like to have the flexibility to do some traveling. There are so many places that I would like to see.
I see retirement as an opportunity to volunteer my time to help others to keep engaged.
My goal is to have a large enough nest egg to be able to live off of the earnings of my investments.
Are there any issues in retirement that concern you? If so, how are you planning to address them?
The cost of healthcare is of great concern. I am hoping this situation will improve by the time I am ready to retire.
If not, I'll just need a larger nest egg before I will be able to be free from needing to work.
I find when I'm home from work I tend to spend more money. I notice things that need to be done around the house, etc. I will need to be sure to stay within a budget so I won't spend too much of my retirement savings.
MISCELLANEOUS
How did you learn about finances and at what age did it 'click'?
I've been interested in finances for as long as I can remember.
My parents provided me with a good example for handling cash flow. They never used debt. They never borrowed even one cent. They never had a mortgage. They used envelopes filled with cash to budget their money.
Where they failed is investing. My father received a decent inheritance from his mother, which included a half dozen blue chip stocks. I remember my mother demanding they be cashed out because she didn't trust stocks! When I think about it now I think the stocks were worth about $60,000 in 1984. I honestly think if left alone they would be worth well over a million dollars today. What a huge mistake!
I didn't really start to make progress until my late 20s when I started to understand the importance of investing. I would go to the library and read all of the personal finance books.
I think the book, The Millionaire Next Door was the most inspirational money book for me. It gave me some actionable ideas on how to build my net worth.
Who inspired you to excel in life? Who are your heroes?
I've always looked up to successful people, but I never had a good mentor.
In my twenties I started to read biographies of successful people. John D Rockefeller, J.P. Morgan, and Andrew Carnegie. While Morgan had a successful father to get him started, Rockefeller and Carnegie made a fortune on their own. I don't have anywhere near the drive to succeed that they did (see my net worth), but I still found their stories fascinating.
More recently I've been inspired by Dave Ramsey and Jim Rohn to take responsibility for my own future and success.
Do you have any favorite money books you like/recommend? If so, can you share with us your top three and why you like them?
The Millionaire Next Door
 by Thomas Stanley. This book provides the blueprint to wealth. Habits and behavior with money are so important to wealth building. Just because someone looks wealthy doesn't mean they are.
The Bogleheads' Guide to Investing
by Taylor Larimore, Mel Lindaeur, and Michael LeBoeuf. Simple straight forward financial advice that shows you how to handle your own finances.
The Simple Path to Wealth
by J.L Collins. Becoming wealthy doesn't have to be complicated and in fact it is easier to become wealthy if you keep it simple.
Do you give to charity? Why or why not? If you do, what percent of time/money do you give?
Yes, we give to charity, but not in the conventional sense.
We have found great satisfaction in directly helping people in need.
Last year we knew of a few people who were going through rough medical problems which resulted in financial stress. We were able to write some checks that helped to ease their burden.
It was very satisfying to see our money help people without the middleman.
We would like to work towards becoming more generous in our giving to people in need.
Do you plan to leave an inheritance for your heirs (how do you plan to distribute your wealth at your death)? What are your reasons behind this plan?
Ideally our wealth will outlive us and if it does the current plan would be to pass it along to our two children.
That could change if we find them to be irresponsible with money.
If we were to leave money to them we would want it to be a blessing, not a curse.
Hopefully as they get older we will be able to teach them the money values we have developed and they will be receptive. I feel if they will listen to what we have to say, they won't need any money from Mom and Dad.
Neither my wife nor I have or will receive any money as an inheritance, so we don't see it as a priority.