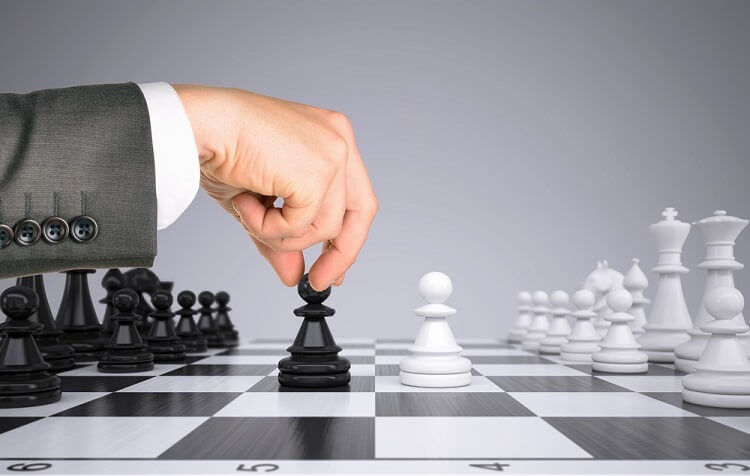 I've commented here a few times that I have a good portion of my assets in index funds of various kinds (US stocks, international stocks, etc.) Today I would like to give the reasons I have used index funds as my primary investment vehicle for the past 15 years or so.
Before I begin, I'd like to make a book recommendation. If you want a great and detailed read on why index fund investing is a winner, pick up a copy of The Bogleheads' Guide to Investing.
It will give you all the specifics you would ever want on the benefits of index fund investing. (And it's on my list of the only five money books anyone needs to read.)
But if you're more of an "I'll take the summary" person, this post is perfect for you. I'll just hit the highlights. 🙂
Here are the reasons I like and use index funds:
1. They deliver better returns than most actively managed funds because of the combination of good returns and low costs.
By definition, index funds deliver the same results as a standard market index (such as the S&P 500) on a gross basis. These are generally "good" returns for investors. Not the greatest/best mind you, but they are generally solid.
But what really turns the tide for index funds is that investors don't keep the gross returns of their investments, they keep the net returns.
You see every investment has costs associated with it, and this is where index funds shine. They have very small expense ratios. This means that owners of index funds earn (or keep) most of the money their fund earns.
Index funds tend to be less expensive (much less expensive, in fact) than most other investment options (and certainly much less than average when compared to actively managed mutual funds). Their fees, trading costs, taxes, and on and on are usually the lowest you can find. As such, on a NET return basis (money you actually end up with), index funds tend to perform better than average in any given year.
On the other hand, actively managed funds have average fees of 1% to 2% or so, but can go much higher depending on the fund. This eats into an investor's return and over a few decades is a killer to overall return.
Consider which option is better:
An index fund returns 10% gross in a year and costs the investor 0.05% in expenses. The investor's net return is 9.95%.
An actively managed fund returns 10.5% gross in a year, far surpassing the index fund's results, but costs the investor 1.1%. The investor's net return is 9.4%.
This is an example where an actively managed fund beats the index and yet the net returns are lower than an index fund. Add in the fact that research shows that there's no proof that actively managed funds beat index funds on even a gross basis. So an actively managed fund might deliver 9.5% gross return and THEN have to deduct 1.1% for costs. Ugh!!!
2. They take a minimum amount of time and effort to manage.
Let's face it, time is money. You have a limited amount of it and whatever you spend it on costs you something. Money managers spend 60 to 70 hours a week (and millions of dollars) to get an extra 0.1% investment return. Do you have this much time to spend to barely eek out a small gain? Would it be worth it even if you could do so?
On the other hand, index fund investing is easy. Here's what I've done for years:
My paycheck is deposited automatically into my checking account.
From there it is sent automatically to Vanguard where it buys fund shares based on my asset allocation — how much I wanted to set aside in each type of index fund.
I review the results once a quarter or so and once a year I rebalance the assets to be sure they reflect the mix I want.
Other than that, I ignore my investments.
Easy peasy. Very little time and effort required.
3. They make diversification easy.
Index funds help you diversify (which gives you a better overall return over time) in two ways:
They are generally diversified within themselves. For instance, a US Stock index fund may own hundreds of stocks, so if one tanks, it won't kill your return (and it will likely be offset by another one doing very well.)
If you pick a few index funds, they will work together to diversify your total holdings. For instance, you may want index funds in the following categories to diversify: US Stocks, bonds, international stocks and bonds, real estate, and so forth.
Again: easy peasy.
4. You can't beat them.
Many people will argue that they can beat index fund returns after expenses over a long period of time. While it's not impossible to do this, it's highly improbable. As I mentioned above, money managers (and investment companies) invest tons of time and money to beat indexes, and yet most of them can't. So if they can't with all their time and resources, what makes you think you can?
People will say that those are large institutions and they can't be as nimble as individual investors (and that's why their return is lower). Yes, they are big and they aren't nimble, but I don't think this gives an individual investor a lot of advantage, especially when he lacks the time, money, and knowledge larger investors do.
Let's face facts, it requires a VERY unique individual — one who has just the right temperament, abilities, and amount of time to beat index funds. This means that all but the Warren Buffets of the world can't beat index funds. For the sake of putting a number to it, let's say 1% can do better than an index. (By the way, Warren Buffet recommends index funds for individuals, four index funds he would buy, tells heirs to put money in index funds, tells LeBron to stick with index funds, suggests Vanguard funds (my personal favorite as well), and even bet on index funds. And he's not the only one who recommends them.)
So do you think you are in the 1%? Odds are that you are not. And even if you are, do you think it's worth the time and effort you have to expend to do so? Probably not.
And for those of you who prefer a video version of the above, your wish is my command…
Index Funds Are Not Perfect
Does this mean that index funds are the best investment for everyone in every situation? No, of course not. There are too many different factors, goals, personalities, and so on to say that almost anything in personal finance is for every person in every situation. But is an index fund investment strategy the best option for most people? I believe it is.
All of this said, we're really discussing an issue that's not the most vital to investment performance — return rate. Sure, it's important enough, but when it comes down to it, time and the amount invested are MUCH more important to growing your wealth over time than return rate.
That's why I try to get a "good" return (I don't need to take the added risk to try and get a "great" return) — which index funds can certainly deliver — but mostly focus on saving/investing as much as I can as soon as I can. I can control these latter factors much more than I can return rate and since they are more important, this is where I focus my efforts. Over time, doing this will yield tremendous results.