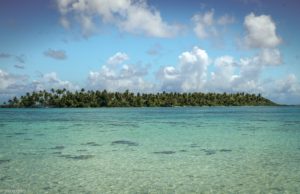 Summary: This post answers the question "what is financial independence?" by providing a workable definition for the phrase.
This post was going to be about the key factors people need to consider/manage to achieve financial independence (FI). But we're going to have to save that for another time.
The reason we're going to have to wait is because I'm not sure what the definition of financial independence is.
As I started to write the initial post, I looked up the definition on Google and found there actually is no single definition. There are multiple definitions with slight but meaningful differences.
So on this post we'll work on answering "what is financial independence?" Surely with all the smart people that read this blog we can figure it out, right?
The Many Definitions of Financial Independence
While I did find a variety of meanings for FI, there are really two that seem to be competing for "the" definition of financial independence.
So let's begin by reviewing the one I like the best. 🙂
Here's the definition of FI I agree with most from the Think Save Retire blog (FYI, the post also lists how other bloggers define financial independence):
For me, financial independence is simple: it means that you are not beholden to a job to provide for your livelihood. Instead, your wealth supports your lifestyle.
The keys to this definition to me are:
You do not have to work. You can choose to if you like, but it's not required.
Your expenses are covered by your assets — the income generated by them, drawing down (spending) your assets, or a combination of both.
Your assets cover your expenses indefinitely. This is not stated outright but to me it is implied. For instance, if your assets cover your expenses for three years, you are not FI under this definition (or in my book either).
This is also the definition that Retire by 40 uses as follows:
Financial Independence: Supporting our lifestyle with passive income and side hustles while minimizing withdrawal from our savings.
He does throw "side hustles" in there which I don't think is needed, but generally we are on the same page.
But there is another point of view out there…
Income-Only Financial Independence
The second major definition I ran into is similar to the first but different in one key measure.
Wikipedia explains it as follows:
Financial independence is generally used to describe the state of having sufficient personal wealth to live, without having to work actively for basic necessities. For financially independent people, their assets generate income that is greater than their expenses. For example, a person's quarterly expenses may total $4,000. They receive dividends from stocks they have previously purchased totaling $5,000 quarterly, while also having more money in other assets. Under these circumstances, a person is financially independent.
In other words, you are not financially independent unless income from your assets covers your expenses. It doesn't matter if you have enough assets to cover expenses, it's income that is the key.
But it's a bit confusing as there's a whole lot to consider in their definition:
"having sufficient personal wealth" — Sounds like they are initially ok with the "wealth" and not "income" definition of FI
"work actively" — Is there "inactive" work? Do they mean passive income?
"basic necessities" — Is this different than "living expenses"?
They appear to agree with the first definition except they do not allow for the draw-down of assets. They say to be FI that income from your assets need to cover your expenses.
This is the same concept promoted by Early Retirement Extreme, the blog that was a key part in bringing financial independence to the mainstream. Here's what he says:
Financial independence is defined as being able to meet all current and future cash outflows with passive cash inflows.
Again, no use of assets allowed.
Money Boss JD Roth (you may remember him as the guy who started Get rich Slowly, built it up to a huge blog, then sold it for a ga-zillion dollars) agrees with them:
Financial independence is the ultimate goal for most folks. At this stage, your investment income is sufficient to fund your current standard of living for the rest of your life. You can afford the basics, but you can afford some comforts too. You have enough.
So J.D. agrees with the "income covers expenses" definition of FI.
My Take on Financial Independence
I completely disagree with the definition that does not allow for the use of assets to be financially independent. Here's why — consider this extreme example:
A guy has $1 billion in assets and no debt
His assets generate no income
His annual expenses are $100,000
Is he financially independent?
I would say he is. At $100k spend per year it would take him 10,000 years to spend everything. I think that's well past how long most people live. Even at spending $1 million a year he'd have enough for 1,000 years. Certainly he's FI, right?
That said, having your assets generate enough income to cover expenses could be considered a "higher form" of FI. It gives an added level of freedom because you never have to worry about your assets running out since they are never used (only the income). This is the type of FI I have, but I still believe the first definition is a better one.
How I Define Financial Independence
Taking all this into account, here's my definition of financial independence:
Having wealth to cover expenses indefinitely.
We could throw in "without having to work" if anyone likes, but I think it's implied above.
I also don't think it has to be only from income but could be from assets too, so that's why I didn't qualify it.
Now's your turn. How do you define FI? Do you agree with one of the definitions above or do you have your own that you prefer?
P.S. For those who prefer a video version of this post, see the ESI Money YouTube channel.
photo credit: paologmb view from my room via photopin (license)