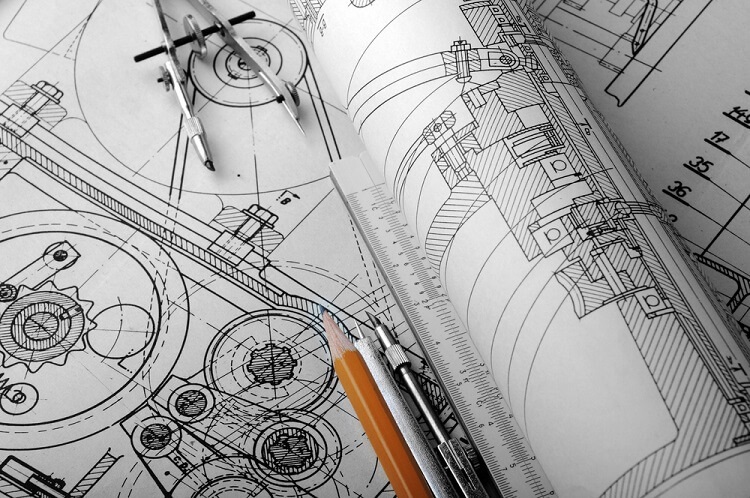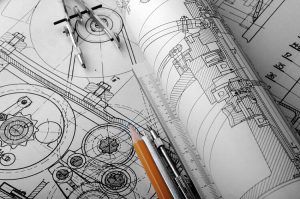 Here's our latest interview with a millionaire as we seek to learn from those who have grown their wealth to high heights.
If you'd like to be considered for an interview, drop me a note and we can chat about specifics.
My questions are in bold italics and his responses follow in black.
Let's get started…
OVERVIEW
How old are you (and spouse if applicable, plus how long you've been married)?
My wife and I are both 30.
We've been married for 6 years.
We met in college.
Do you have kids/family (if so, how old are they)?
We have a 2 year old and hope to have another one in the future.
What area of the country do you live in (and urban or rural)?
We recently left San Francisco and moved to the suburbs of a warm state with no income taxes. 🙂
What is your current net worth?
$1.4M
What are the main assets that make up your net worth (stocks, real estate, business, home, retirement accounts, etc.) and any debt that offsets part of these?
670k – Vanguard taxable brokerage
500k – Vanguard and Fidelity 401ks + IRAs
90k – Vanguard 529
15k – US Treasury bonds given to us as kids
15k – cash
410k – home (300k – mortgage)
Allocation of brokerage + retirement accounts + 529:
72% US stocks
18% International stocks
8% REITs
EARN
What is your job?
I'm a mid level industrial designer.
I spend some of my time leading teams and projects. I get to come up with new ideas and make stuff all day long!
My wife is a software engineer.
What is your annual income?
I make a $115k salary + a performance based bonus which was $25k last year.
My wife makes a $70k salary + around $100k in RSUs which depend on stock price.
Tell us about your income performance over time. What was the starting salary of your first job, how did it grow from there (and what you did to make it grow), and where are you now?
When I graduated from college in 2010 (debt free thanks to my generous parents) there were very few job postings for industrial designers, which is what I wanted to be. I believe this was due to the recession.
The few jobs I applied for I did not get.
I found a 3-month internship that paid $1,000 a month and was an amazing learning opportunity.
I then landed an internship at another company to last me through the rest of 2010. This internship then turned into my first full time job at 50k a year! I was finally a real designer!
A year later I switched to my current job in San Francisco starting at $70k a year which has steadily grown to its current level after improving my skills and proving my value.
My wife accepted a job offer a year before she graduated (man, she rocks)!
She also graduated debt free thanks to her generous parents and a 50% merit scholarship (man, she's smart)!
Her starting salary was $80k which quickly grew to $270k as she became a manager and was awarded RSUs (man, she's a money makin machine, glad I married her)!
She began working from home a couple of years ago to raise our kid full time. She works 20 hours a week at half pay.
We left San Francisco last year and bought a house in a more affordable state closer to family. We both work the same jobs for our same employers from our new home!
Neither of us have more than a 4-year bachelors degree. I believe a big part of growing our net worth at a relatively young age was starting to work right after graduating rather than spending more time and money in school.
What tips do you have for others who want to grow their career-related income?
Do not work long hours. Work smart, efficiently, and hard. I say this for a bit of dramatic effect.
I've certainly had my share of intense, long-hour weeks and still do sometimes. What I mean is it's much more important how you work rather than how many hours you work.
Strive to be as effective as possible. Can you accomplish in 40 hours what others do in 60? Your employer will appreciate this. Your spouse will appreciate this. Your kids will appreciate this. You will appreciate this.
What's your work-life balance look like?
Working from home is great so far, and there's no commute!
We've always made time to exercise an hour a day since it's important to us.
I've always loved my job and often don't want to stop working on projects; I wish there were more hours in the day.
Someone told me the opposite of play is not work, but boredom. I like this way of thinking. What I do for work is fun and I often look forward to it.
Do you have any sources of income besides your career? If so, can you list them, give us a feel for how much you earn with each, and offer some insight into how you developed them?
Last year we made $25k in dividends; half in our taxable account and half in our retirement accounts. I don't target high dividend stocks at the moment.
SAVE
What is your annual spending?
Last year we spent $72k.
$42k of that was on rent in San Francisco. The PITI on our new house will cost us $28k a year.
That's a big savings, and we will be buying something.
And, we will no longer be paying state income taxes! So long, California. I do expect additional costs to appear this year such as home improvement, preschool, and plane tickets for the kiddo.
What are the main categories (expenses) this spending breaks into?
We started using Personal Capital
a few years ago. It is soooo easy to track expenses. Here are our stats from last year:
42k – Rent (this will now decrease to 28k in PITI)
8k – Groceries (I love me a good steak, a 6 pack of craft beer, and shopping at Trader Joe's)
5k – Travel
4k – General Merchandise
3k – Exercise Classes
2k – House Cleaner
2k – Utilities
1k – Restaurants
1k – Medical
1k – Clothing/Shoes
1k – Kid Activities
700 – Gas (we've never used a car to commute)
700 – Car Insurance (we own one car)
600 – Other
Do you have a budget? If so, how do you implement it?
No, we've never had a budget.
We spend freely and always seem to have plenty of extra cash to invest in stocks.
We prefer to have a few nice things rather than lots of things. In fact, we kind of get a thrill out of giving things away to goodwill.
Marie Kondo would have nothing to do to our home.
We like cooking and eat at home almost every night, which yields leftovers for the next day's lunch.
What percentage of your gross income do you save and how has that changed over time?
We've always saved 70-80% of our after-tax income.
As our income grew, this became a lot of money to invest in the market each year.
Saving a large percentage of your take-home pay will put you an the fast track to FI.
What is your favorite thing to spend money on/your secret splurge?
Nicely designed, quality furniture. I'm a designer after all. I like a good Eames chair.
INVEST
What is your investment philosophy/plan?
I've always done our investing.
I buy and hold low cost index mutual funds exclusively in Vanguard and Fidelity and reinvest the dividends. The average expense ratio of all our stock assets is 0.07%. I am very proud of this number. Probably more proud of this than our net worth number.
I've never bought an individual company stock.
The last time I sold a share in a taxable account was 2012.
We also lump sum invest as much as we can rather than dollar cost averaging. We sell my wife's RSUs as soon as they are granted and buy index funds with the proceeds.
We also front-load our 401ks, contributing 100% of our paychecks until we hit the limit.
I sometimes wonder if I should get into tax-loss harvesting via a robo-advisor.
What has been your best investment?
In January 2010 I found myself with some extra cash from jobs I was working in college. I asked my dad what to do with it. He told me to put it into a Vanguard Roth IRA. I purchased 5k of the Vanguard Small-Cap Index.
This was the first stock I ever bought and watching it grow (27% that year) got me hooked on buying index funds.
What has been your worst investment?
I prefer to view my primary residence as a liability rather than an investment since it takes money out of my pocket every month via upkeep and mortgage payments. Therefore, the house we just bought is probably our worst investment.
What's been your overall return?
We've made about $300k in investment returns (unrealized market gains + dividends) which is something like 7-8% annualized returns.
This number is volatile since our net worth mirrors the ups and downs of the market.
How often do you monitor/review your portfolio?
Once or twice a week for a few minutes. Personal Capital
makes this very quick and easy. I spend much more time reading FIRE stuff online.
I rebalance and change asset allocation by purchasing new shares with incoming money from our salaries.
NET WORTH
How did you accumulate your net worth?
Around 80% of our net worth has come from saving money we earned from our jobs.
We've consistently purchased $150-$200k of stock index funds each of the past few years.
Our investment returns are not consistent year to year. In 2017 we saw over 200k in returns and in 2018 we saw negative 75k in returns.
What is consistent is our earning, saving, and investing. That's how it took us 6 years to accumulate $1M.
What would you say is your greatest strength in the ESI wealth-building model (Earn, Save or Invest) and why would you say it's tops?
Saving.
We started our life in San Francisco living in a 400 square foot studio. Six years later we were in a 900 square foot 2-1.
We've always spent well below our means even though we buy whatever we want whenever we want. I guess we're just not that creative.
We did not buy a car until we were 27 and a house until we were 30.
You'll notice I don't do anything fancy investment-wise. I do optimize things like expense ratios and asset location (all REITs are in tax sheltered accounts).
Investing is soooo easy. I just login to Vanguard and transfer money form my checking account to an index fund. It takes like, 2 minutes.
Earning and saving take much more effort and focus.
What road bumps did you face along the way to becoming a millionaire and how did you handle them?
We've had a smooth ride so far. 🙂
The market has steadily gone up over the time we've invested.
I hope to stay cool and buy lots of stocks during the next recession.
What are you currently doing to maintain/grow your net worth?
Well, leaving California was a big move.
California state taxes and rent were large expenses for us.
Hopefully our salaries will continue to increase and our expenses will stay low.
We just continue to plow all extra cash into index funds as soon as we have it.
If there happens to be a market correction (which has been rare over my investment lifetime) I throw as much cash as I can into the market. I'd rather buy when the market is down than have an over-sized emergency fund. I bought $30k of stock index funds on Jan 3rd.
Do you have a target net worth you are trying to attain?
I've never had a target, but since you're asking, it's about time I came up with one.
The standard FI calculation of 25 x spending puts us at around $1.75M.
I'll aim for the point at which my dividends pay for my expenses, which I'd say is $3.5-$4M.
How old were you when you made your first million and have you had any significant behavior shifts since then?
We were 28. It was anti-climatic. I said to my wife, "Hey, guess what happened today?" and she said, "We hit 1M?" and I said, "Ya" and that was it.
I get way more excited when Vanguard lowers their expense ratios.
We feel more empowered as we get closer to FI. I told my employer I had bought a house in another state and was moving. I was prepared to start my own business, but they offered to keep me on! I never would have done this if we were not financially stable.
What money mistakes have you made along the way that others can learn from?
We purchased our first and only car brand spankin' new in 2015. This was before I read MMM and The Millionaire Next Door.
In retrospect, I wish I had bought a used version of the same car. A new car just seems like a waste of money to me now.
I do plan to use this car for 20 years and I hope we can get by without needing another car.
In 2012 I sold some shares of an index fund that had higher expense rations than I wanted. When I did my taxes I discovered I had to pay short-term capital gains!
I did not know there were short vs. long-term gains or that you have to pay tax when they are realized. I have not realized any short-term gains since. In fact, I have not realized any long-term gains either.
What advice do you have for ESI Money readers on how to become wealthy?
Focus on optimization and efficiency, which comes in many forms.
Live near work; don't waste time and money commuting.
Be as productive as you can within a 40 hour work week.
Get your expense ratios as low as possible. Do it now!
Get your work done and get home so you can spend time with your family and read FI blogs.
What do you do to increase efficiency in your life?
FUTURE
What are your plans for the future regarding lifestyle?
We have it pretty good working from home at the moment.
We both exercise and spend quality time with the little one.
I've been spending a lot of time on home improvement projects.
I hope to continue to learn more about home maintenance and take on more complicated projects.
My wife and I have always talked about starting a business together, combining our unique skills. I hope to make this happen at some point.
What are your retirement plans?
I love what I do.
I will always be designing and making things the rest of my life, whether it is for an employer of for myself.
Traditional retirement age is too far away for me to realistically visualize.
Are there any issues in retirement that concern you? If so, how are you planning to address them?
88% our tax sheltered assets are held in traditional IRAs and 401ks which will be inaccessible to us for a long time and then have RMDs.
I hope to utilize the backdoor Roth conversion at some point.
If I were to quit my job and start my own business I'd have to pay for health insurance for my family. Just another expense to plan for I suppose.
MISCELLANEOUS
How did you learn about finances and at what age did it 'click'? Was it from family, books, forced to learn as wealth grew, etc.?
My dad has been a great resource and I've mostly followed his investing philosophy. He told me to put money into Vanguard my senior year of collage and ever since then I've spent many a late night consuming books, blogs, and podcasts on the subject of financial independence and investing.
One of my favorite books is The Millionaire Next Door
.
Who inspired you to excel in life? Who are your heroes?
My heroes have always been master craftsmen: famous woodworkers, animators, artists, model makers. Those who excel in their craft keep me inspired and remind me how much more I can grow.
Do you give to charity? Why or why not? If you do, what percent of time/money do you give?
Giving in the form of time and appreciated stock is something I look forward to doing more of in the future.
We've always given cash to various charities since graduating from college, but it hasn't amounted to much.
My wife's employer matches a certain amount of her charitable contributions which is awesome!
I plan to open a Vanguard DAF at some point.
I love teaching design, and hope to give back in that way as well.
Do you plan to leave an inheritance for your heirs (how do you plan to distribute your wealth at your death)? What are your reasons behind this plan?
We have not discussed this. I optimistically imagine my heirs will not need an inheritance and I will give the majority of it to charity.
Question for the readers: We're still relatively young, with time on our side. What else should we consider doing to improve our financial profile?
Enjoy your path to, or life of FI!