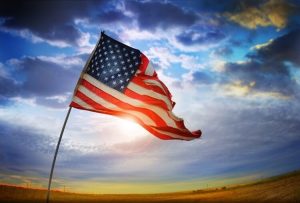 Here's our latest interview with a millionaire as we seek to learn from those who have grown their wealth to high heights.
If you'd like to be considered for an interview, drop me a note and we can chat about specifics.
My questions are in bold italics and his responses follow in black.
Let's get started…
OVERVIEW
How old are you (and spouse if applicable, plus how long you've been married)?
I am 53, my wife 48.
We have been married for 26 years.
Do you have kids/family (if so, how old are they)?
We have a son and a daughter, both in mid-20's and have graduated from college.
Both are self-supporting and living independently.
What area of the country do you live in (and urban or rural)?
We are living in a small town in the mid-Atlantic region.
What is your current net worth?
Our net worth is about $2 million.
What are the main assets that make up your net worth (stocks, real estate, business, home, retirement accounts, etc.) and any debt that offsets part of these?
Our house: ~$300K (no mortgage, value ~$300K)
Thrift Savings Plan or TSP (401K plan for government employees): $1.01 M
Bank account: $15K cash
Vanguard Taxable Account: $330K (VTSAX)
Vanguard Traditional/Roth IRA: $360K (VTSAX)
EARN
What is your job?
I am an engineer working for a US federal government agency. I manage federal-funded research projects being conducted at universities.
My wife is a homemaker.
What is your annual income?
My current annual salary is about $155,000 with no bonus/overtime.
In a few rare occasions in the past I received $850 to $2,000 award for exceptional performance.
Tell us about your income performance over time. What was the starting salary of your first job, how did it grow from there (and what you did to make it grow), and where are you now?
I escaped from my native country in Southeast Asia by boat when I was a teenager. After living in a refugee camp in Malaysia for about a year, I was allowed to resettle in the US in early 1980's in a Midwestern state.
I have worked in the US since 16, and my first job was dishwasher at a local restaurant after school. In the summer I worked full-time as a custodian helper at my high school, mainly cleaning and painting. I earned the minimum wage of $3.35/hr at both of these jobs.
After two years of high school I enrolled in a university in a city nearby. Because of my poor English, an engineering major seemed to be the only choice suitable for me.
I worked 40 hrs./week (4 hrs./weekday and 10 hrs. each on Saturday and Sunday) at a construction supply store as a warehouse worker for 3 semesters while a full-time engineering student. My wage was $4.50/hr – $6.00/hr at this job.
The engineering courses were increasingly more difficult and it was harder to fit classes into my work schedule so I quit the job at the construction supply store. I then worked 20 hrs/week at the university library as a student assistant. My wage went down to $3.35/hr.
During my junior year I found a full-time job testing integrated circuit (IC) board for an IC chip maker. My wage jumped to $7/hr., but the shift work was from 11 pm – 7 am Monday-Friday. I typically got off work then went directly to classes, and tried to doze off between classes whenever possible. After homework/studying I then went back to work again.
I had to work to earn enough to support myself as well as sending money back to my native country to support my parents and siblings. The Pell grant I received (about $2,000/yr. if I recalled correctly) was only enough to pay most of the tuition at this low-cost university. I also borrowed about $15K in student loans (which I had paid off in about 7 years after graduation) to send back to support my family.
During my senior year I applied and somehow got an intern position with "the" US federal space agency with a wage of about $9/hr. This delayed my graduation for about a year, but I received multiple offers upon my graduation in the late 1980's.
I chose to continue to work for this federal agency with a new starting salary of GS-7 (about ~$27,000/yr, I think) despite receiving some higher offers of ~$33K with $5K sign-up bonus from private industry.
After two years working my salary increased to ~$30,000/yr. I then resigned my job with a plan to pursue a Master's degree. However, a month later I received notification from the US government that the applications I had filed a decade ago to sponsor for my parents and siblings to resettle in the US were up for consideration.
If I wished to sponsor my family I would need to provide evidence (stable/permanent high-paying job, asset, etc.) that I could support them financially. The US government wanted to make sure that my family would not become public charge. I scrambled applying for jobs and, luckily, another federal government agency offered me an engineering position with starting salary of ~$30,000 in the mid-Atlantic region.
(Eventually my parents and siblings were allowed to immigrate to the USA. They decided to resettle in a Midwestern state instead of mid-Atlantic because of the low-cost of living and job availability. My siblings did not have the opportunity to continue their formal education as I did, but all have become productive US citizens. Several of them are working for various US aircraft manufacturers; one landed his dream job of making the F-35 stealth fighter. Even my father, then in his early 60's, had worked as a dishwasher at a local restaurant for 10 years so he can earn Social Security benefits.)
I have been working at this federal government agency for 28 years, with promotions from GS-9 to 11, 12, 13, 14. With quite a few exceptional/outstanding performance evaluations, my salary advanced somewhat faster than normal through in-grade increases.
Two years ago, my agency changed the salary scale from typical government GS scale to performance-based bands. My salary had been unchanged at the top of GS-14 for many years, and suddenly this opened up the ceiling for some salary increase. However, I think from now on my salary, about $155,000/year, will probably increase only on par with government's general annual wage increase, unless I bid and got a higher-paying job.
What tips do you have for others who want to grow their career-related income?
Earn a college degree! I think an undergrad degree in STEM (Science, Technology, Engineering, Math) is likely to be in demand with an attractive starting salary compared to most other fields. This is especially true for women as STEM is being dominated by males and every organization is actively recruiting female candidates for STEM positions.
Do your job well and be nice to your colleagues.
Publicly share the credit of your accomplishment with colleagues and especially your manager, even if they had little involvement.
Bring solutions to the table, not just pointing out problems and difficulty.
Always be willing to help your colleagues and consider taking on assignments even if it's not perfectly aligned with your job description.
What's your work-life balance look like?
I think my work-life balance has been excellent, and that's probably why I'm holding on to this job for so long.
Currently, I choose to work 10-hr/day compressed schedule, taking 3-day weekend off. My manager does not expect me to work more than 40 hrs./week.
I do not receive annual bonus or overtime pay either.
In rare occasions when I had to work more than 40 hrs./week (mostly due to traveling), I'd receive compensatory time to use for vacation.
I also have a telework agreement with my manager. On snow days or when I have a scheduled home delivery, I can work at home if I decide to do so.
I don't travel for work much anymore, as I can schedule most meetings via WebEx/GoToMeeting with the professors and researchers working on my research projects at universities. Because of the somewhat autonomous nature of my work, I have been able to take 3-week long vacations.
We live about 4 miles from work in a town that rarely has traffic jam, so it takes only about 10-15 minute commuting to work each way for me. Having seen people I sometimes worked with in Washington DC had to spend more than 2 hrs/day commuting to work, I have no desire to apply for a higher-salary position there.
Since our parents and siblings are living in the Midwest and West Coast, we have to fly often to visit them. This would not have been possible had my work schedule not flexible.
Do you have any sources of income besides your career? If so, can you list them, give us a feel for how much you earn with each, and offer some insight into how you developed them?
Only our taxable account dividends (~$6K/yr.) and my salary.
SAVE
What is your annual spending?
Our annual spending is about $63K.
What are the main categories (expenses) this spending breaks into?
Mortgage: $0 (we paid off our house)
Car Payment: $0 (we purchased our cars with cash)
Property Tax/Insurance/Maintenance/HOA Fee: $13K
Auto Insurance/Gasoline/Maintenance: $6K
Groceries & Clothing: $10K
Electric/Gas/Water: $4K
Cable Internet, Satellite TV, Mobile Phone Service (for 4): $3K
Dining out: $3K
Charity & Gifts: $8K
Travel: $14K
Miscellaneous: $2K
Do you have a budget? If so, how do you implement it?
I created a rough budget, but not really monitoring it closely.
We pay ourselves first (max out my 401K with 25K/yr., max out my Roth IRA with $7K/yr., max out my wife's Traditional IRA with $6K/yr., add $13K/yr to the taxable account).
Currently, the after-tax leftover is about $63K/yr and this is what we based our budget on. If overspent, we would just scale down our travel to balance the budget.
My wife has no interest in finance/budget, so I take care of all money matters in our household.
What percentage of your gross income do you save and how has that changed over time?
We currently save about 32% of our gross income.
We didn't travel much before, so we were able to save more than 40% of our gross income to pay off our mortgage, to fund our children's 529s, as well as to pay for their expenses while they were in college. Now they have graduated and self-supported, we can afford to travel overseas and give more to our parents and charities.
What is your favorite thing to spend money on/your secret splurge?
Definitely traveling.
My wife and I started our lives together very modestly. We got married with $3,000 credit card debt, and did not go on a honeymoon as we had to support our parents of both sides back in our native country financially.
Then we raised our 2 children, funded their 529 accounts, paid their college expenses, etc.
Now with some disposable income, we can take a breath and enjoy our lives a bit more.
I constantly look for travel deals. Being able to travel almost anytime due to my flexible work schedule and my wife a homemaker, we have been able to take advantage of travel deals and shoulder seasons. So far, we have traveled to several countries in Europe and Southeast Asia.
INVEST
What is your investment philosophy/plan?
At this time, our asset allocation is: 30% Large US stock, 15% Small US stock, 15% International stock, 20% Total US Bond, 20% Treasury.
Most of our taxable account and Traditional/Roth IRA is Vanguard VTSAX (0.04% cost) mutual fund.
I adjust the funds in the TSP account once a year to balance the asset allocation without triggering a taxable event.
I had bought/sold individual stocks in the past, as well as invested in active mutual funds. However, for the last 10 years or so, virtually all of my investment has been in index mutual funds.
In my work position, I am not allowed to own certain individual stocks or sector funds. Sticking with index mutual funds simplifies my annual financial reporting requirement.
What has been your best investment?
Regularly investing and maximizing contribution to my government 401K (Thrift Saving Plan or TSP) has been the our best investment.
The TSP index mutual funds have very low expenses (~0.03%) and safeguards to discourage one from frequent trading.
The US government matches 5% of my salary for TSP contribution.
What has been your worst investment?
I had invested a good portion of our taxable savings in some technology active mutual funds (with expense > 2%) before the stock bubble, then sold all after the market had crashed with a big loss.
We purchased our house 15 years ago at $300K, and before the real estate crash 2008 it was valued at $450K. However, due to our unique local economy condition, our house value is currently estimated at $300K.
What's been your overall return?
For the last 10 years, I think our overall return is probably about 8% – 9% annually.
Before that I have no idea, but I think it's much lower because I kept chasing returns by trading individual stocks and investing/withdrawing from active mutual funds.
How often do you monitor/review your portfolio?
Currently, I monitor my financial information daily using Personal Finance app.
However, it's more to check our credit cards' balance, bills, and any suspicious activities.
I just balance our portfolio once a year using the TSP account to avoid a taxable event. I don't take reactive action to daily stock market condition.
NET WORTH
How did you accumulate your net worth?
We received no inheritances. We accumulated our net worth through aggressive savings, and with help from the power of compound interest.
We paid ourselves first by maximizing our contribution to 401K, Traditional/Roth IRA. We also lived well below our means.
What would you say is your greatest strength in the ESI wealth-building model (Earn, Save or Invest) and why would you say it's tops?
Definitely "Save".
Our single income has been moderate, our house value has not appreciated, and I made some investing mistakes along the way.
However, I'm fortunate that my wife has also been living well below our means, probably because her background is similar to mine. For many years, she has been a devoted mother/wife who chose to stay home to take good care of our family. She shops at discounted stores, not the mall. Because of her frugality, we were able to save aggressively as a family.
We also don't eat out a lot. We both are decent cooks so we can prepare a nice steak dinner for 2 with a bottle of wine for about $30 total, instead of paying more than $100 for similar dinner at local steakhouses (our state has 0% tax for food, except in restaurants).
About once a week we dine out for our native authentic food (usually beef noodles or pork chop rice plate) at a local restaurant at the cost of about $25 total for two. Sometimes we went out for a nice dinner when our children came home to visit.
I also do all the yard work, home repair/maintenance, and car maintenance (we have 4 cars, including our children's, to maintain).
What road bumps did you face along the way to becoming a millionaire and how did you handle them?
We lost much of our taxable account by investing in high-fee technology active mutual funds when the tech bubble crashed.
From there on, we have stuck with low-cost index mutual funds.
What are you currently doing to maintain/grow your net worth?
We are not doing much to maintain our net worth, but making regular contributions to our TSP, Traditional/Roth IRA and taxable account.
Besides balancing our net worth once a year, it's virtually on autopilot.
Do you have a target net worth you are trying to attain?
I don't have a firm target, but it would be nice if my net worth reaches $2.5M when I plan to retire in about 3 years.
How old were you when you made your first million and have you had any significant behavior shifts since then?
I think I was 46 when our net worth reached $1M, and I don't think we had any behavior shifts because of the 1st million.
However, I notice our behavior shifted (we spent significantly more for traveling) about 3 years ago when both of our children graduated from college, found employment, and became self supported.
What money mistakes have you made along the way that others can learn from?
I chased returns and tried to time the stock market. I once thought I could get rich quickly by quitting my engineering job and become a day trader. Fortunately, I didn't quit my job.
I didn't try to save, except 5% of my salary to 401K, until I was 28. I can't imagine how much more I would have now had I consistently saved a little bit since my first paycheck at 16. Maybe I would be able to retire long ago. I had studied about compound interest in an engineering economy course when I was 20, but I didn't realize its power at all.
What advice do you have for ESI Money readers on how to become wealthy?
Earn a college degree in a high-demand field, such as STEM, to boost your income.
Save aggressively, invest early and regularly in Vanguard index mutual funds such as VSTAX or S&P 500.
Learn how to do things yourself (eg. cooking, cleaning, fixing things) so you don't have to spend money throughout your life to hire someone else to do it for you (ie., until you are wealthy enough to do so).
Pay your bills, especially the credit card's, in full and on time every month.
Live well below your means and try to save money to buy things with cash. I still drive a 16-year-old minivan. I bought for my wife a new luxury SUV on our 25th anniversary with cash.
FUTURE
What are your plans for the future regarding lifestyle?
I had always assumed I would be working until 62 or 65 years old, then retire and live a lifestyle that appropriate with our net worth, pension, and social security benefits.
However, about 3 years ago, I was exposed to the FIRE (Financial Independence & Early Retirement) concept. I learned about the Trinity Study (4% withdrawal), Roth IRA conversion, minimizing tax through tax-gain harvesting, etc.
Based on most FIRE calculators, I think I could retire in December 2021 (56.5 years old) with current lifestyle. I'm still uncertain about a firm retirement date.
On a bad day at work, I told myself that I would definitely resign by 12/2021. On a good day, I told myself it's not that bad, maybe I should just hang on for a while longer because the money is good.
We are not sure about relocating because our children are living at about 2-3 hours of driving away from our current home. If our children relocated, then maybe we'll move to somewhere warm or somewhere with more relatives.
What are your retirement plans?
If I were to retire from the US government at 12/2021, I would be eligible to receive: a pension of ~$43K/year (with 50% survivor benefit for my wife if I died before her), a retirement supplement of ~18K/year (until 62), and medical insurance coverage as of now (our cost is ~6K/year).
I plan to tap into our taxable account first, then the TSP, to supplement our retirement cost (I figured ~$100K/year before tax should be sufficient).
I plan to delay to collect Social Security benefits until 70, so my wife can collect more in the likely case that I would die first.
I think in retirement we will probably travel longer and spend more time to visit and care for our elderly parents. Of course, we realize at one point we will get weak and won't be able to travel much.
There are many things around the house waiting for me to clean/repair.
I'd like to take some classes such as learning a new language (Spanish?) or playing an instrument (piano/guitar?).
I'm sure my wife, a devoted Catholic, will try to drag me to go to Church everyday.
Are there any issues in retirement that concern you? If so, how are you planning to address them?
Health and healthcare cost. We have joined a local gym and are exercising regularly to maintain our physical condition. I probably need to look into long-term care insurance.
Uncertainty about the stock market. I plan to maintain our asset allocation at about 60% stock, 40% bond/treasury.
Changes in government policies/regulations about taxes, social security benefits, pension, COLAs, etc. Not much I can do about this except to be vigilant about new laws, take good care of our net worth, and prepare to reduce our spending if necessary.
MISCELLANEOUS
How did you learn about finances and at what age did it 'click'? Was it from family, books, forced to learn as wealth grew, etc.?
I first learned about finance (present/future value, compound interest, etc.) in an engineering economy class when I was 20, but it did not "click".
At 30, I read some half-baked information online and made stupid investing mistakes for years. I thought I could time the market and analyze stocks better than Wall Street professional analysts.
The only investment that saved me was the TSP (401K for government employees) account. The contributions were automatically taken out of my paychecks, along with the matching 5% salary, invested in low-cost index mutual funds throughout the years had performed wonderfully.
Learning my mistakes the hard way, I then sold all of my individual stocks and active mutual funds in my taxable account and invested in Vanguard index mutual funds.
No one from my family or relatives is knowledgeable about finance or investment. They have no interest in learning about ESI either.
Who inspired you to excel in life? Who are your heroes?
I had to excel in life by necessity as I did not have family/relatives to support me.
I was separated from my family since I was a teenager and most of the time I had fended off life's obstacles by myself, so I did not have any role model. It's strange not to think about it, but I had never thought much about role models or heroes.
If a hero is someone who shows great courage or someone is admired for noble qualities, then I think I would consider the American people as my heroes.
The US government and the American people took me in, provided assistance, and allowed me to have opportunities to attain an education and excel in life. Of course, I had to work my butt off, but where else in the world someone would take a penniless kid from another race in, and 8 years later hired him to work as a professional in one of the most prestigious government agencies in the world?
Certainly not in my own native country, no matter how brilliant you are. Thank you, the United States of America, from the bottom of my heart!
Do you give to charity? Why or why not? If you do, what percent of time/money do you give?
Yes, we give to our church every week, as well as other programs in our diocese to care for the needy regardless of religion.
I also give to charity through the federal government annual Combined Federal Campaign.
My wife sends money back to our native country every year to support an orphanage in her hometown runs by some Catholic nuns.
We also send money regularly to support our parents. They are now living in the United States on a modest Social Security benefits (both my father and father-in-law don't speak much English, but they had worked low-paying jobs for more than 10 years to qualify for Social Security benefits).
I estimated we give about $8K/year (~5%) for charity and gifts. When we took our parents on travel with us, it would cost more.
Do you plan to leave an inheritance for your heirs (how do you plan to distribute your wealth at your death)? What are your reasons behind this plan?
When our children were in high school, we told them that we would pay for their 4-year education at any university they could get in. We also told them that we would try hard not be a financial burden for them in our retirement (they knew we had to support our parents financially). But don't expect we leave a large inheritance, if any.
Therefore, we are focusing on funding our retirement and deciding what lifestyle we want to live in our retirement, with not much thought about leaving inheritance.
Having said that, we had opened a Vanguard Roth IRA account for each of our children since their first job when they were in high school. All money they had earned at that time was contributed to their Roth IRA accounts. We then gave them back their after-tax earning with our own money.
In their current professional job, we encourage our children to contribute to their 401K up to the employer's matching, then fund the Vanguard Roth IRA account.
At the end of the year, we would give them 10% cash back based on their Roth IRA contribution. This year they plan to contribute $6K to their Roth IRA account, and we will give them $600 back at Christmas. I guess this may be a more efficient way to leave some inheritance as the money in our children's Roth IRA accounts will have several decades to work without tax implication.
We have prepared our Last Will & Testament to divide our asset equally for our son and daughter upon our demise. However, we hope to live long enough to spend most of our net worth.