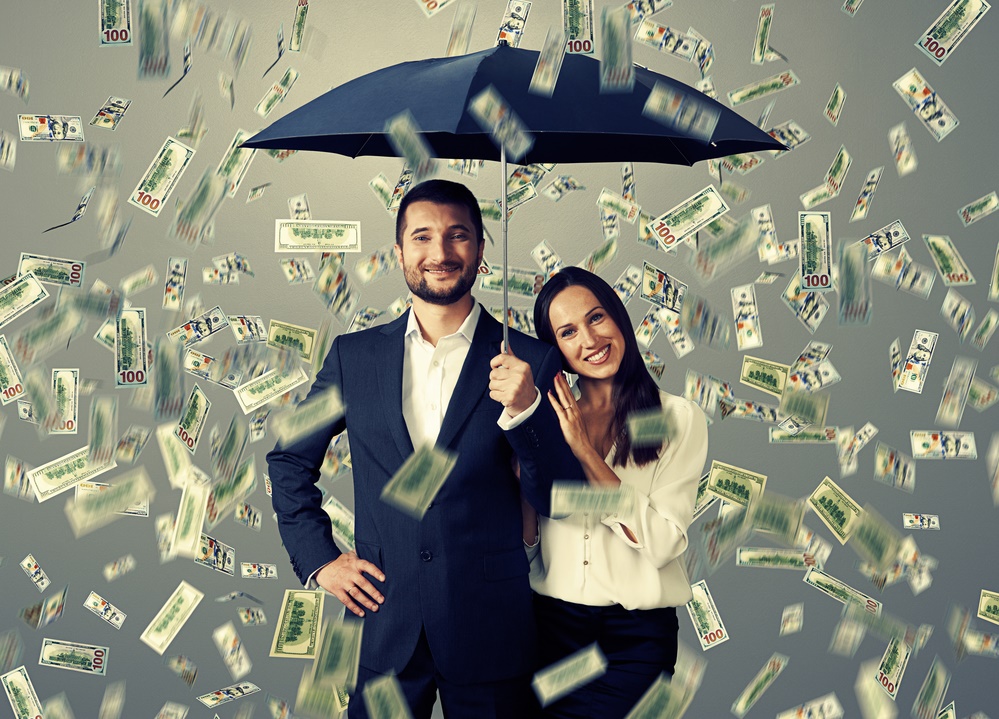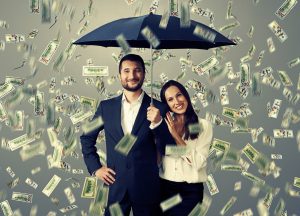 Here's our latest interview with a millionaire as we seek to learn from those who have grown their wealth to high heights.
If you'd like to be considered for an interview, drop me a note and we can chat about specifics.
My questions are in bold italics and his responses follow in black.
Let's get started…
How old are you (and spouse if applicable, plus how long you've been married)?
I am 51, wife is 49. We have been married 27 years, we met in college.
Do you have kids/family (if so, how old are they)?
Two daughters, 23 and 20. The oldest has graduated from college, the youngest will complete her under graduate and graduate studies in 3 years.
What area of the country do you live in (and urban or rural)?
We live in the Bay Area today, we are both from the Midwest and did not end up out west until after 2001.
What is your current net worth?
$12.2 million
What are the main assets that make up your net worth (stocks, real estate, business, home, retirement accounts, etc.) and any debt that offsets part of these?
Assets
Taxable accounts – $3.7 million
IRA – $2.5 million
401k – $500,000
Roth IRA – $340,000
Vested company options – $2.5 million
House – $3.3 million
Deferred salary – $1.6 million (have deferred all cash bonuses for the past 7 years)
Kids 529 – $100,000
Wife's Roth IRA – $25,000
Cash surrender value of a whole life policy – $100,000
Total Assets: $14,665,000
Liabilities
Mortgage $1,750,000
Securities based lending / margin loan $700,000
Total Liabilities: $2,450,000
What is your job (type of work and level)?
Senior Executive in a publicly traded technology company with product and P&L responsibilities.
What is your annual income?
Will vary with the share price and job performance. Base is $325,000, target cash bonus is 50% of base, long-term stock compensation averages 2/3rds of base and vests in 3rds over three years from grant date.
How did you grow your income so high?
Invested in myself in terms of learning the details of my industry, asking for hard assignments, and learning how to lead and deliver results through empowering my team and others I had influence over. I made sure I sought out mentors professionally and in 30 years of continuous work I have worked for four employers (chance to grow). My wife was critical to my success by supporting me when the hours were long at times and by staying home to raise our girls even though it was hard to do. FIRE was always our goal when the kids were out of college, earlier if possible.
What is your main source of income?
Salary is all my income today as I reinvest all dividends. No inheritance and I make all my own investment decisions. Best advice I ever received "pay yourself first, save as much as you can as early as you can (compounding is your friend), you can't finance retirement, and don't pass up free money". I have a Masters in finance and to this day those maxims are great guiding principles — and essentially all I remember from school.
What is your annual spending and what are the main expenses you have?
I decided to answer this by including my taxes as an expense, after all they have a huge impact on wealth creation. I just did my taxes and this year my taxable income was $570,000.
Federal income taxes – $145,000
State income taxes – $47,000
Property taxes – $27,000
Social security taxes paid – $7,347
Medicare – $14,787
Sales taxes – $4,000
Total taxes – $245,134
Net available – $280,000 (excludes dividends reinvested)
LESS Vested shares retained – $75,000
Cash available – $205,000
Mortgage – $100,000
Utilities – $7,000
Medical Insurance & expenses – $12,000
Cars, Gas, insurance and commuting expenses – $18,000
401k – $24,000
Life insurance – $6,000
529 – $15,000
Other household expenses – $8,000
Vacation & Travel – $15,000
When presented this way it's easy to think two things: that I DIDN'T save anything and that living in the Bay Area is expensive!
However I added to my wealth $250,000. $75,000 in vested shares and $175,000 in deferred cash bonus. At an effective tax rate of 50%, if I had taken the cash bonus to invest the net (you can see I didn't need it) I would have only increased my wealth by $162,500. Instead I get to invest the full amount and defer to a future date when my effective tax rate is lower. Remember compounding is your friend, taxes should be minimized at all costs.
How did you accumulate your net worth? Also, please share any mistakes you've made along the way that others can learn from.
I have been actively investing since I graduated. I maxed my 401k, when my income allowed for an IRA I contributed, when a deductible IRA was disallowed because of income limits I saved in my taxable account and in the kids 529's. I believe I have invested well, I am a buy and hold investor making about 5 trades a year. I took advantage of harvesting capital losses in 2008 and making sure to abide by wash sale rules, bought back many of the stocks I sold. I still have capital losses from that time/event I use to shield gains today.
When I got raises I "paid myself first". When we made less we drove older cars, had a much smaller mortgage (did not pay more than $2,000 a month until a few years ago) and took cheaper vacations. The secret for me was to always pay myself first and to "bank the bonus" — through deferral if available. Early on I invested more on buzz than fundamentals and investing in things you understand and as a result I made some bad decisions. I have never owned a bond or an income stock and I invest in growth segments and do my own research. About 5 hours a week.
What have you learned in the process of becoming wealthy that others can learn from (what can others apply to become wealthy themselves)?
Resist to grow your expenses as your income grows.
Save for retirement and other major expenses early, you can never get the time back.
Don't try and time the market, but you can't just buy index funds, you have to buy individual stocks. I have some investments that have returned 20 times what I invested. Find someone who can help you learn that is NOT interested in you because they benefit from what you do. This blog is a good example of that.
What are you currently doing to maintain/grow your net worth?
Still paying myself first and now planning my withdrawal strategies. I have found some good advice on how to plan on converting IRA money to Roth IRA money so that I can reduce my future taxes and grow tax free wealth.
Do you have a target net worth you are trying to attain?
I have achieved my goal ($10 million) and now it's about a graceful exit strategy from corporate work and into a life of doing other things. Deciding where to live (NOT California) preparing for healthcare costs and long-term care costs, and structuring my estate are my focus now because next year the paychecks stop.
What are your plans for the future regarding lifestyle (for instance, will your net worth allow you to retire early, downsize jobs, etc.)?
Yes, we will have the freedom to do what we want. We will always be smart with money, we aren't the over the top type of people. Call it a solid Midwest sensibility.
Is there any advice you have for ESI Money readers regarding wealth accumulation?
While none of us are guaranteed tomorrow, you have to think about the long-term. My wife and I designed this plan nearly 30 years ago and stuck to it. We had to move to make it happen, we had to endure long hours and a lot of time away from home and each other to get to this point in our lives.
We were blessed with no major life issues that could have derailed us. The first million WAS hard. My goal was to achieve that by 35 and I missed (the dot com bubble hurt) but I stayed in the market, I bought low, and had a million by 37. I didn't panic in 2008 but doubled down and found value.
The last 10 years have been much easier to grow my wealth through solid fundamental investing in equities. The index funds my 401k and deferred income are invested in have not performed as well as my own diversified portfolio because I was fortunate to invest in some good growth companies with solid market positions and positive cash flow. I had to do my homework but as a buy and hold investor it is my belief that to get far ahead you need to hit a few out-sized winners. If that intimidates you there is nothing wrong in EFT or low cost index funds. I don't pay any commissions, given the small number of trades I do my costs are low, and I don't worry about market timing. I do look for good deals in good companies so I am always researching, even if I am not buying or selling.
Good luck. FIRE is an achievable goal for anyone with a 30-year work history you just have to be willing to commit to it. Improve your odds by standing out as someone who goes the extra mile and never sit around waiting for someone to give you something. Make your own opportunity by investing in yourself and the outcomes you want.
Thanks, ESI, for letting me share my journey.