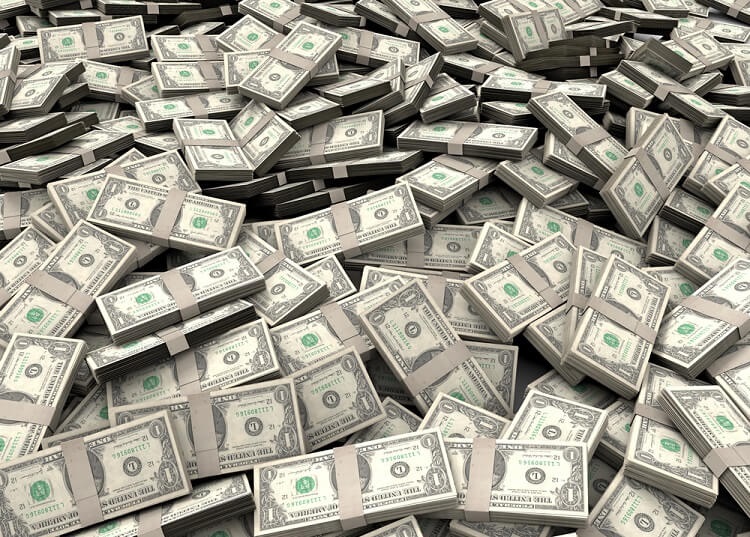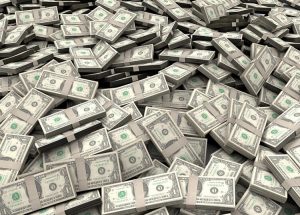 Summary: Some say that hitting your first million in net worth is harder than hitting subsequent million-dollar milestones. This post examines whether or not this is true.
Ever hear the quote "the first million is the hardest" (meaning the first $1 million in net worth is the hardest to achieve)?
Is it true? And if so, why?
Today we'll discuss this topic and uncover why I believe it is true.
The First Million and Google
Whenever you want to know something the first place you stop is Google, right?
So I typed "the first million is the hardest" into the top search engine and got the following as the first three results:
Article #1: The psychological reasons why earning your first million is the hardest
Summary quote:
You have probably heard the expression "the first million is the hardest to earn." That statement is absolutely true. The first million dollars you earn is by far the hardest million dollars to make. Most people believe earning their first million is the hardest because they start with nothing, while subsequent millions build on the previous.
Article #2: Why The First $1 Million Is The Hardest
Summary quote:
One of the reasons that the first $1 million is so hard is that it is such a large amount of money relative to where most people begin. To go from $500,000 in assets to $1 million requires a 100% return – a level of performance very hard to achieve in less than six years. To go from $1 million to $2 million likewise requires 100% growth, but the next million after that requires only 50% growth (and then 33% and so on…).
Article #3: Why is "the first million the hardest"?
Summary quotes:
Mathematically, $1MM is a 100000000% increase over a base of $1, but $2MM in only a 100% increase over $1MM – much easier. With compounding interest, gaining further millions is just a matter of patience.
Money makes money, and money made from money is taxed at a much lower rate than money made from work. With a million dollars, you don't even need to work to make the next million. You just need to invest prudently, hope the economy doesn't collapse, and wait patiently. Making that first million sounds pretty dang hard by comparison.
Why the First Million is the Hardest
Let's pull all the above together and summarize what they say. The first million is the hardest because:
You are starting low — maybe at $0. So you need to create some money before your money starts working for you in any meaningful way.
Once you get a sizable amount (like the first million) now you are adding to it by your actions PLUS your money itself is adding to your fortune through compounding, making it much easier to get to $2 million.
My First Million was Certainly the Hardest
I didn't realize just how true this saying was in my life until I opened up Quicken and looked at the numbers.
Here's the amount of time it took me to reach various stages:
$1 million net worth — 19 years, 3 months
$2 million net worth — 4 years, 9 months
$3 million net worth — 2 years, 8 months
$4 million net worth — Not there yet and likely won't get there since I just retired.  That said, if I 1) added in the increased value of my properties and 2) kept working I'd very likely beat 2 years, 8 months!
So you see the old adage is true for me. The first million was the hardest, the second was next hardest, and so on.
Here are the major milestones that hit during each of these times:
$1 million net worth — We were just starting out. My salary was at its lowest point and I had no additional sources of income. I had to pay off $5k college debt, $20k I borrowed on a car out of grad school (the last time I borrowed to buy a car), and ultimately our mortgage. We also had all the expenses of starting a family.
$2 million net worth — This period started off with a bang, then hit the 2008/2009 market crash. During this time I invested lots of extra cash into the stock market which then came roaring back. I bought our rental properties near end of this time.
$3 million net worth — These were peak earning years and we were saving/investing massive amounts because we hadn't increased our standard of living/spending much. In addition our rental real estate got up to full speed and started earning sizable amounts of income.
Your Results
I know there are at least a few, if not several, ESI Money readers who have at least $2 million in net worth.
If you're willing to share how long it took you to make it to each $1 million level, that would be great.
It will be interesting to see if the principle held true in your lives as well.
And for those of you looking to hit your first million, here are the steps I'd take today if I was younger and trying for $1 million or more.