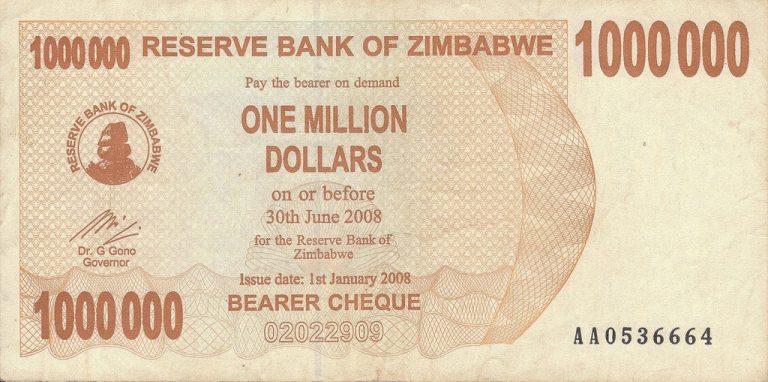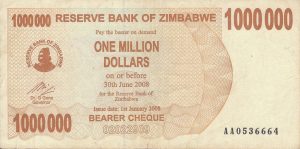 Here's my latest interview with a millionaire as we seek to learn from those who have grown their wealth to high heights.
If you'd like to be considered for an interview, drop me a note and we can chat about specifics.
Today's post is special because it comes from a fellow blogger, PoF from Physician on FIRE. I think you'll really enjoy this!
My questions are in bold italics and his responses follow in black.
Let's get started with a statement from PoF…
Opening Comments from PoF
Hello, ESI Money! I love what you're doing here. Earn, Save, Invest? That's a Pinterest-worthy recipe. I'll pin it right next to the buffalo chicken dip. Great stuff!
I've been impressed with your content and intrigued by your millionaire series, as I imagined your readers have been, as well. I read a few of them and felt compelled to share my story. While it may not be the sexiest path (I earned, saved, and invested), it may be of interest to others who have the salary but have yet to realize that second comma.
Now, on with the personal questions.
How old are you (and spouse if applicable, plus how long you've been married)?
Do you always lead with this one? Shouldn't you ask something more innocuous, like how much do I weigh?
I'm 41; she's 34. We'll be celebrating our tenth wedding anniversary this summer. That's right — a millionaire with a younger bride. How original.
Do you have kids/family (if so, how old are they)?
We do! Our boys are six and eight years old. Those two are the best of friends and mortal enemies, depending on the day (or even the time of day). They are a lot of fun, a lot of work, and I can't imagine life without them.
What area of the country do you live in (and urban or rural)?
We live Up North in our nation's midsection in what most would consider to be a rural area. The fact that I live within a few miles of Best Buy, Costco, Home Depot, and Target make it seem less rural to me, but it's all about perspective. This town is the city to people from smaller towns all around, and it's an escape from the city for people who live in a true metropolitan area.
To me, it's the best of both worlds.
What is your current net worth? What are the main assets that make up your net worth (stocks, real estate, business, home, retirement accounts, etc.) and any debt that offsets part of these?
Are you always this forward? (Editor's note: Yes. 😉)
Here's the breakdown as of February, 2017
Total: $2,874,000
Taxable: $1,153,000
Roth: $678,000
Tax Deferred: $412,000
529 Plans: $157,000
Microbreweries: $37,000
HSA: $19,000
Cash: $18,000
Primary Home: $300,000
Second Home: $100,000
We are essentially debt free, but use credit cards for the convenience and rewards points. Nearly all of our investments in the taxable and tax deferred accounts are Vanguard index funds — you can see the full breakdown of our portfolio here, with a 2016 performance update here.
I am a minority owner in one microbrewery that opened up in 2011 and a debtor to another opening this year. I have written agreements with both to provide me with free beer. I have found them to be wonderful investments, and quite liquid in the most literal sense. Hooray, beer!
In addition to the funds listed above, we control $185,000 that we have donated to our donor advised funds. It's no longer our money, but we get to decide which charities receive it and when.
What is your job (type of work and level)?
I'm an anesthesiologist, working in a community hospital and a surgery center. I spend my days talking to patients and their families about their health history and pending procedure, and ensuring their safety and comfort to the best of my ability.
The role of a physician anesthesiologist is not so much to induce sleep and wake patients up (although those are job requirements), but more importantly to minimize the risk of very bad things happening to patients undergoing surgical and diagnostic procedures. It's our job to protect the heart, lungs, and brain, which is usually fairly straightforward, but can be quite challenging depending on the baseline condition of the patient and the complexity of the procedure being performed.
What is your annual income?
Anesthesiologists are among the more highly paid specialists, although certainly not the highest. According to a recent survey of physicians, the average anesthesiologist earns $356,000 (before paying a six-figure sum in taxes).
I would rather not give specifics, but where I live, all the women are strong, all the men are good looking, all the children are above average, and so are physician salaries. Geographic arbitrage in full effect.
How did you grow your income so high (if over $100k per year)?
Short story: I became an anesthesiologist.
Long story: I excelled in high school and earned scholarships. I got a lot of A's, did a lot of volunteering, and dominated standardized exams in college to gain entrance to medical school. I worked hard on rotations and did well enough in medical school to match to a respected residency program in my chosen specialty.
After finishing residency on June 30th, I started working immediately on Monday, July 3rd. I took little time off my first few years, and I worked locum tenens jobs during some of my vacation time. I even took time off from locums jobs to work more locums. I lived and worked like a resident for a while, and it set me up for a great future.
What is your main source of income (be as specific as possible — job, investments, inheritance, etc.)?
It's my day job, which is also a night job every fifth night on average. Investment returns in a really good year could approach or exceed my earnings from working, though.
The closest thing to an inheritance I've received was in the form of a college fund set up when my grandfather passed away. It helped me finish medical school with a high five-figure debt when the average debt for med school grads was a six-figure number.
What is your annual spending and what are the main expenses you have?
That is a great question to ask, because it is the key to our wealth. Many families with income like our would spend double or triple what we do.
In 2016, we spent $62,000. We tracked everything using Mint.com, which makes recording expenses mostly automatic and easy. A full breakdown of our spending can be found here. We are debt-free (no mortgage) so our top spending category was food & dining, followed by automobiles, health and fitness, and then home, utilities, and travel.
When we are responsible for purchasing our own health insurance, I expect that category to shoot to the top. Travel would be higher on the list if we hadn't used points for free travel and had CME travel reimbursed by my employer. I project spending closer to $75,000 a year in early retirement. That will rise with inflation, but should eventually decrease when our boys are on their own. Which happens at what age? 22? 27? Please don't say 30!
How did you accumulate your net worth? Also, please share any mistakes you've made along the way that others can learn from.
I wish I could give you the "one simple trick" or other clickbaitish catchphrase to give you a shortcut to millions. All I've done is put in some time in a high-income position. Early on, I spent far too much money building a home in a town that, it turns out, couldn't support a hospital. I also invested rather haphazardly, and untangling those investments taught me a few things about taxes and charitable giving.
I am happy to take the market's returns. While it's certainly possible to beat the market by picking individual stocks or sectors, most investors underperform. I'm also not interested in the emotional aspects of constantly evaluating whether to buy, sell or hold a particular investment. All that woulda, coulda, shoulda would get to me. I don't quite have a three-fund or four-fund portfolio, but my holdings are not far from it.
What have you learned in the process of becoming wealthy that others can learn from (what can others apply to become wealthy themselves)?
For me, the key has been keeping a huge gap between my earnings and my spending. My family is quite happy to live on $60,000 to $70,000 a year. Studies show rapidly diminishing returns in terms of happiness above that level. With paid off homes and a low cost of living area, that amount of money can go pretty far.
While we might get a little more enjoyment out of a lot more spending, it's not worth extending my career for years or decades to afford it. Even if you love your job, you're still trading your freedom, time, and expertise for money.
What are you currently doing to maintain/grow your net worth?
I've already worked one more year after achieving financial independence. I'm on OMY #2 and will likely take what we'll call an extended and perhaps permanent sabbatical in 2018. Throughout that time and after, I will continue to share my insights and experiments on my website, which is starting to generate some income.
Do you have a target net worth you are trying to attain?
If our investments can maintain their value over the next year and a half, I expect to have a net worth of $3 million or more before taking our "sabbatical." Not all of that is earmarked for retirement; the 529 Plans are for the boys' education, and we'll continue to need a place to live, for example. $2.5 million in retirement assets should be more than sufficient for us.
What are your plans for the future regarding lifestyle (for instance, will your net worth allow you to retire early, downsize jobs, etc.)?
Retire early? Yes! I can almost taste it.
We'll do some slow travel as a family. Our first adventure will likely be a motorhome tour of the continental United States. We'd also like to explore Oceania, Europe, and perhaps a true Spanish immersion experience, spending a year in a Spanish speaking nation.
Is there any advice you have for ESI Money readers regarding wealth accumulation?
Also, nobody cares about your money more than you. Keep your investments simple, avoid excessive fees (because fees will cost you millions) and educate yourself. This site is a great place to get started.
photo credit: barbourians One Million Dollars via photopin (license)