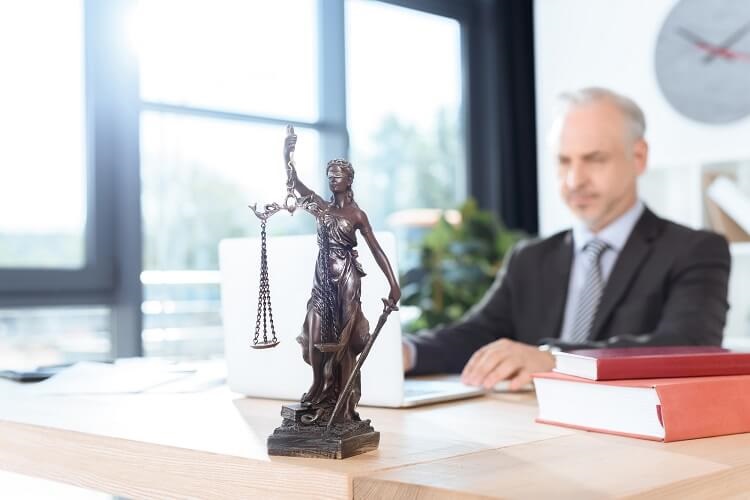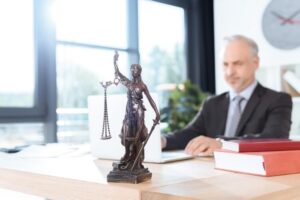 Here's our latest interview with a millionaire as we seek to learn from those who have grown their wealth to high heights.
If you'd like to be considered for an interview, drop me a note and we can chat about specifics.
This interview took place in June.
My questions are in bold italics and their responses follow in black.
Let's get started…
OVERVIEW
How old are you (and spouse if applicable, plus how long you've been married)?
I am 43. My wife is 40.
We have been married 15 years.
Do you have kids/family (if so, how old are they)?
We have three kids.
One is in middle school, one is in elementary school, and one is in pre-school.
What area of the country do you live in (and urban or rural)?
We live in the West Coast in a suburban area.
What is your current net worth?
Approximately $7.5 million.
What are the main assets that make up your net worth (stocks, real estate, business, home, retirement accounts, etc.) and any debt that offsets part of these?
We have approximately…
Equities:
$3.5 million in Vanguard post-tax brokerage account (VOO).
$1.3 million in Vanguard 401(k) account (VFIAX).
$800,000 in private equity. This could be worth anywhere between $600,000 and $1 million if actually sold.
$450,000 in 529 plans.
$400,000 in IRA, all in public equities, primarily in VFIAX.
Real Estate:
Our home is worth $2.7 million, with a $1.5 million mortgage at 2.5% interest rate (15 year term).
Additional Debts
We owe about $50,000 in student loans at 1.875% rate (about 10 years remaining).
We also owe about $50,000 at a 3% rate on a Tesla.
I would also likely receive about $750,000 in payments if I remain at my job through spring 2022. I have not included this amount in our net worth.
EARN
What is your job?
I have been an attorney for the past 15 years. I work in-house.
What is your annual income?
I average about $1 million in personal income per year, plus or minus $250,000, depending on my job performance and the performance of my firm.
This is job-related earnings and does not include income from investments.
Tell us about your income performance over time. What was the starting salary of your first job, how did it grow from there (and what you did to make it grow), and where are you now?
After college, I did a completely unrelated job for a few years. My first salary was $32,000, with no bonus.
I then attended an Ivy League law school for three years. After that, I worked in "BigLaw" for a handful of years.
In my first big law job, my salary was $125,000, which was shortly increased to $165,000 because of an industry-wide increase in BigLaw. My salary increased about 5%-10% a year for the rest of my years in BigLaw, consistent with other lawyers in BigLaw.
By the time I left BigLaw, my salary was about $250,000.
Annual bonuses then for newer attorneys like myself was around $10,000 – $50,000, depending on seniority.
I then switched jobs to working "in house" at a small exclusive company. I thought in my new role I would work less and earn less, but I was wrong on both counts.
I ended up working as hard as BigLaw for the next eight years or so – about 60 hours a week. That pace then tapered off to a very reasonable 40-45 hours a week for the last 2-3 years.
During my time in house, my base salary increased annually about 5%. My bonus opportunity increased a lot more. My base salary now is about $400,000, and my bonus and other work-related payments are about $600,000 per year.
My wife worked in BigLaw for a few years before focusing on raising our family and other personal pursuits.
What tips do you have for others who want to grow their career-related income?
Think creatively, work hard, be likeable, and focus on adding value to your company.
Many attorneys are risk-adverse and prefer to focus on precedent and what has worked in the past. An ability to think differently in a field full of people who don't think creatively can be a key point of differentiation. (But don't break the law of course!)
If you are considering a career as an attorney, be aware of the bimodal income distribution for new law school graduates, which is discussed here. Do not go to law school expecting to make a lot of money right away (or perhaps ever), unless you can get into a top 14 (or better yet, top 5) law school.
What's your work-life balance look like?
My work-life balance now is awesome – about 40 hours a week, most of it from home.
That will probably revert back to being in the office more post-COVID, but I expect people in my position will end up with 2-3 days in the office, 2-3 days work from home.
Do you have any sources of income besides your career? If so, can you list them, give us a feel for how much you earn with each, and offer some insight into how you developed them?
None. I have considered getting into real estate, but decided the return on time was not great enough.
SAVE
What is your annual spending?
$150,000 – $200,000 historically, but it should be $50,000 – $70,000 less now that our kids are in public schools.
What are the main categories (expenses) this spending breaks into?
Historically, private school tuition was our biggest expense at about $70,000 per year for our two older kids. Last year we moved to the suburbs and started sending our kids to the local public schools, which have excellent ratings.
Housing is our second biggest expense. Including property tax, mortgage interest, and other costs, housing cash costs are about $60,000 per year. That said, I believe the better way to think about housing cost is imputed rent. Under that method, our housing cost is about $80,000 per year.
We probably have 3-4 trips per year in a non-COVID world. We fly economy, but typically stay at nice hotels and get two rooms to cover the five of us. So perhaps $20,000-$30,000 per year on travel.
We eat out a decent amount, though rarely at fancy restaurants. We have one expensive car and one cheap car.
Do you have a budget? If so, how do you implement it?
No budget. Never have had one.
What percentage of your gross income do you save and how has that changed over time?
We have always saved at least 50% of our gross income.
Our income has increased faster than our standard of living over the years.
What's your best tip for saving (accumulating) money?
Max out your 401k. No excuses not to, especially if you get a company match.
Even when I was making less than $40,000 when I got out of college I put money towards my company's 401k.
What's your best tip for spending less money?
Don't assume that just because you are earning more money as the years go on that you should spend more money.
What is your favorite thing to spend money on/your secret splurge?
We believe in spending money on experiences more than things.
As a result, we splurge on travel.
INVEST
What is your investment philosophy/plan?
Keep it simple and invest in index funds.
What has been your best investment?
Our best decision was to invest in the stock market and stay fully invested, regardless of the ups and downs of the market.
We do not try to guess when the stock market is going to go up or down. We have been able to stay fully invested in the stock market, even when it has dropped sharply such as in the Great Financial Crisis in 2008-2009 and at the beginning of COVID.
For us, like most investors, the decision to stay fully invested is much more important to long-term returns than the specific stock held.
What has been your worst investment?
I once made a small investment in an education company that filed for bankruptcy the next year.
Lesson learned (again) to stick with index funds.
What's been your overall return?
17% annualized in our main account, measured in asset-weighted-return. This slightly exceeds the market return by sheer luck as to when we made additional investments in our main account.
We also made a large profit selling our first house, which was the result of good luck. We do not try to time when we buy or sell real estate based on prices in the housing market. Instead, we have bought and sold our homes when it made sense from a personal life perspective.
To rant a little bit: I find it a bit silly how most people focus on their time-weighted returns instead of their asset-weighted returns. The "I" in "ESI" is about how investing can bring you closer to financial freedom. Your financial freedom is affected by your asset weighted returns, not your time weighted returns.
As a simplified example:
Assume that at the start of year 1 you invest $100 and the investment returns 50% that year.
Assume at the start of year 2 you add $850 so you now have $1000 ($100 + $50 + $850).
Assume the investment returns -10% that second year.
As a result, you have $900 left after two years ($1,000 – $100). But the time-weighted return would be 20% (50% + (-10%)) / 2). The time-weighted return tells a grossly misleading story. The asset-weighted return in this example would be negative, and much closer to how this would "feel."
As relates to your own path towards financial freedom, this shows that early in your career the Earning and Savings part of ESI are way more important than the Investing part. As you accumulate lots of assets, then the investing return matters more. You should spend your time accordingly.
How often do you monitor/review your portfolio?
I check the value about once a month. We never make changes to the portfolio, other than when we have cash surplus (like a work bonus) or cash deficit (like to cover a large expense). We usually keep about $20,000 in the bank account to cover regular expenses, with all excess going to the Vanguard account.
Separate but related: "Emergency savings accounts" are super stupid and we have never had one. Much better to have the money in the stock market in a very liquid index fund, and then sell the fund if needed. Besides giving you the extra return of the stock market relative to a savings account, it is also physiologically much less likely you will tap into a stock market account than a bank savings account.
NET WORTH
How did you accumulate your net worth?
We did not inherit our wealth.
When my wife and I got married, we actually had a negative net worth because we both had law school debt.
What would you say is your greatest strength in the ESI wealth-building model (Earn, Save or Invest) and why would you say its tops?
Earning is our greatest strength in the ESI model. The top 1% of US earners start at slightly above $500,000, according to IRS data. So our annual earning is well above the top 1%.
The amount we spend each year ($150,000 – $200,000) is likely well above what the average family spends, so it would be hard to argue that we do an exceptional job in not spending money, as measured in absolute dollars. But of course, context matters, and we save much more than the average family as a percentage of our income, as the average US household saves less than 10% per year.
Our 17% investment return is good. That is mostly luck and persistence.
What road bumps did you face along the way to becoming a millionaire and how did you handle them?
The biggest bump probably was that my wife stopped working when we had our first baby, which was right around the beginning of the Great Financial Crisis. So we lost an income right as we took on a new cost (a baby) and the value of our stocks was collapsing.
The way we handled it was to do nothing. We just stayed invested in the market. Fortunately, my job was never at risk during that period, so in that sense it was easier for us than it would be for many people.
What are you currently doing to maintain/grow your net worth?
Nothing different from what we have always done.
Do you have a target net worth you are trying to attain?
On one hand, this is really easy to answer: I am trying to reach a net worth that would allow me to comfortably retire from paid work.
On the other hand, this is really hard: I do not know how much money I need to comfortably retire. I am well aware of the 4% rule, the Trinity study, retirement glide path, etc. I know I must seem crazy to some readers, given we now have a net worth that even Suze Orman says is safe for retirement.
But I find it really hard to walk away from my current job and its $1 million per year income.
I know a number of people who retired around ages 45-50 only to want to come back to work 2-3 years later. So that has me scared.
I would really appreciate any feedback in the comments from readers on whether I can safely retire, both financially and psychologically.
How old were you when you made your first million and have you had any significant behavior shifts since then?
I don't know when we first reached a million. Probably 2013?
No clear behaviour shifts as a result, as I didn't even notice.
What money mistakes have you made along the way that others can learn from?
Well, we made 1-2 small stock pick misses.
But really, we have had good fortune and have not had any big money mistakes.
What advice do you have for ESI Money readers on how to become wealthy?
This may seem weird for a site about money, but my advice would be to enjoy the process of becoming wealthy. The process is more enjoyable than any end result.
Furthermore, even once you reach an objectively high level of wealth, you're likely to shift the goalposts on yourself and say to be truly wealthy you need to achieve some higher level of wealth.
I see this a lot in my line of work – objectively wealthy people thinking more money would make their lives much better. At a certain point (like $300,000 per year), diminishing returns kick in big time. Unfortunately, when wealthy people say they wish they earned X amount more money, they tend to be thinking in relative terms. They are comparing themselves to other wealthy people, and believing they should make more money than their neighbour or colleague.
FUTURE
What are your plans for the future regarding lifestyle?
I am trying to figure this out. I am in good health and expect to live a long time, based on my parents' experience and my own (generally healthy) habits.
I'd like to think that my ego is not tied up with the status of my job. In other words, that I could walk away and not be bothered by no longer having a high status job. That may be difficult in my neighbourhood, which is full of doctors, lawyers, and investment professionals. The older I get the more I realize that status does not and should not matter, but sometimes it is easier to say that than to actually feel that way.
I would potentially be interested in doing something completely different as a job, provided it did not prevent me from fulfilling my responsibilities towards my family.
What are your retirement plans?
A beauty of retiring young would be to spend a lot of time raising my kids.
I would also love to do a lot of action-based activities, like epic hikes.
Are there any issues in retirement that concern you? If so, how are you planning to address them?
Financially, how to pay for health care still seems unclear to me. Not the dollar amounts involved, but rather just administratively figuring it out.
Emotionally, I worry about whether I would feel regret for leaving my job. A few times at night I have dreamed about leaving my job, and then I wake up in real life and am relieved to learn that I have not actually done so. Is this a sign that I should not leave my job?
MISCELLANEOUS
How did you learn about finances and at what age did it "click"?
There was no singular moment.
I have always been relatively literate about financial topics, which I find interesting.
Who inspired you to excel in life? Who are your heroes?
My parents are my heroes. They are both exceedingly kind humans.
They have a strong marriage and did an excellent job raising me and my siblings.
They are not wealthy by any means (they were on food stamps when I was born), but the older I get the more I realize that kindness is the most important characteristic.
Do you have any favorite money books you like/recommend? If so, can you share with us your top three and why you like them?
A Random Walk Down Wall Street by Burton Malkiel. I read this in law school and have tried to follow its advice ever since. It is really the only personal finance book I have ever read. I tend to get personal finance information from blogs.
Let Us Now Praise Famous Men by James Agee. I read this book in college and was deeply moved by both the quality of the writing and the economic challenges faced by the families in the book. It was President Jimmy Carter's favorite book. As Carter noted, this book shows in great detail "the tremendous chasm between people who have everything, who have a house and a job and education and adequate diets, and a sense of success or security, who want to do good things, and the vast array of people still in our country who don't have any of these things, and whom we seldom, if ever, know."
Do you give to charity? Why or why not? If you do, what percent of time/money do you give?
We have given away/directed about $200,000 towards charities in aggregate in the last four years. This represents about 5% of our income a year. This is primarily towards charities that seek to save lives efficiently globally (such as de-worming and anti-malaria campaigns) and climate change programs, as well as a few local donations connected to our personal lives (e.g., schools).
One thing I think about in connection with potentially leaving my job is that my high level of income enables me to support these charities. Is it immoral/unethical to stop earning the type of income that enables me to provide for these charities meaningfully as I otherwise could? I would love feedback from commenters on this question.
Do you plan to leave an inheritance for your heirs (how do you plan to distribute your wealth at your death)? What are your reasons behind this plan?
No, we do not plan to leave a large inheritance to our kids. That could change if our kids turn out to not be functioning adults. But fortunately so far all signs point to our kids being fine financially without us. I do not want to take away the struggle from our kids to find their own way in the world.
My wife and I would ideally like to give away 90%+ of our wealth before our deaths, with the remainder to 1-2 good charities. I personally believe it is more ethical/moral to give away your money while you are alive than when you are dead through a will.