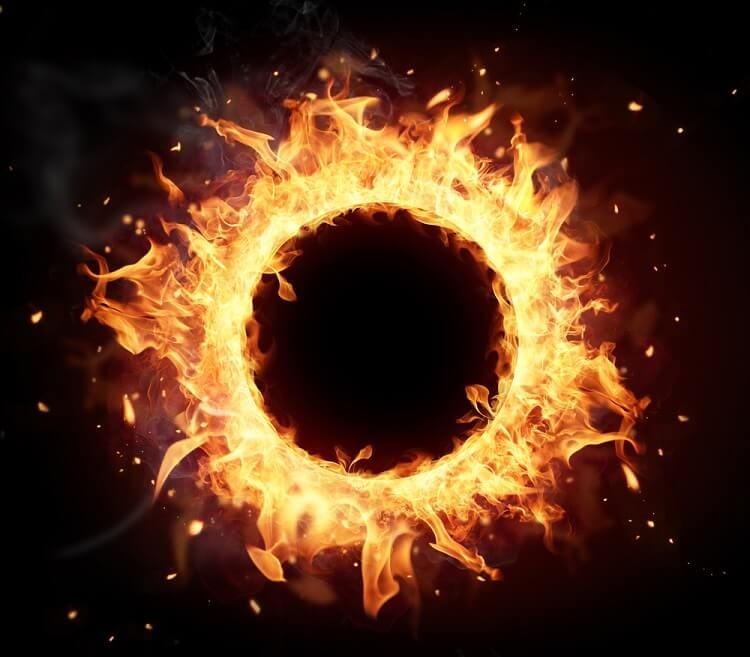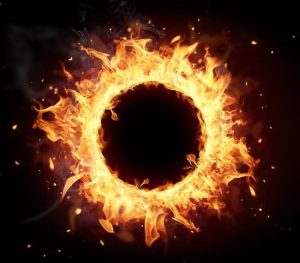 Ok, so the title is a bit over-the-top. 🙂
But "Suze Orman is Not a FIRE Expert" just didn't have the same ring to it. Ha!
Anyway, today's post is about a clueless financial "expert", the FIRE (Financial Independence Retire Early) community, some good points about planning for retirement, and an admission of a mistake (for which I give a TON of credit.)
But before we get to all that, let me give a bit of my backstory…
My Perception of Suze Orman
I've never really thought a lot about personal finance "expert" Suze Orman.
Oh, I've been aware of her, of course, but she was someone who was just "out there" in the public sphere to me. I didn't have any feelings toward her one way or the other.
As I look back, I guess it's because I saw her as a combination of 1) plain vanilla advice and 2) not having much information that was new to me.
Well, then she went and caused a stink in the FIRE community and made it on my bad list.
Oh goodness, Suze. We could have been friends.
But in the end, she redeemed herself… 😉
Suze Hates FIRE
Unless you've been under a rock for the past month or so it's likely you've read about what happened.
The short version is that Suze went on the Afford Anything podcast and denounced FIRE (here's a written summary if you prefer to read instead of listen).
Her exact words when asked about it were:
"I hate it. I hate it. I hate it. And let me tell you why."
The interview goes downhill from there.
And for good measure she later threw in:
"I personally think it is the biggest mistake financially speaking you will ever, ever make in your lifetime. I think it's just ridiculous."
It was not a bad interview because of the quality, the discussion, the production, or anything like that.
No, it was poor because Suze spent 30 minutes on a tirade during which she demonstrated that she's more of a journalist than a financial expert.
We'll get to that in a minute. For now let me review what happened next.
A few days later, Paula Pant from the Afford Anything podcast, released what could be called a "What the Heck?" summary of the interview.
Shortly after that, the ChooseFI podcast had what I considered to be a very thoughtful and balanced response to Suze's issues.
And of course there were the ubiquitous blog posts about how Suze was wrong, out of touch, and so forth. The story took on a life of its own and gained a lot of press (which I suspect was part of Suze's initial plan.)
But eventually Suze backed off a bit and, as they say, "clarified her remarks".
Now that the dust has settled, I wanted to address a few issues that I thought this incident brought to light.
Suze Orman is a Clueless Financial Journalist
Let's begin with the Suze bashing since it will be more fun. Don't worry if you feel this is unfair. I will kiss and make up with her at the end. Kind of.
I don't really mind anyone's thoughts on FIRE — good or bad. What do I care anyway? I'm retired and she's still working! LOL!
But there were some things about the interview that I just can't let pass.
Here are a few reasons why I think Suze Orman is not a financial expert but simply a journalist:
1. She has poor comprehension of a topic she's supposed to be an "expert" in.
And no, I can't help writing "expert" without quotes when it refers to her.
She has what Mike Rowe described as a "plaque approach" understanding when it comes to FIRE. He described this level of knowledge obtained by most journalists in my post titled Mainstream Financial Experts Are Experts at Creating the Illusion of Competence.
Here's the summary, in Mike's words:
"As a host, it's nothing but ritual. You stay up the night before and get smart on the topic, you have to. You've got to Google me…you've got to read up on me…you have to do something. And I had become very facile over the years at creating the illusion of competence. But that's all it was. I used to call it the plaque approach. Literally a plaque on a statue. I used to host all kinds of shows where we were pulling stuff out of our butts constantly and I'd walk up to the statue of Francis Scott Key and I would read the plaque. I'd get it in my short term memory and then I'd turn to the camera and say, "Francis Scott Key born in…blah, blah, blah." And so people would say, "That Mike knows everything." Mike doesn't know sh*t. He knows how to read a plaque."
Mike should know because he's been a journalist/actor for a few decades. He understands how the game is played.
Up to this interview I thought that Suze was fairly knowledgeable on money issues — an exception to the rule for most financial "experts".
But when she went on and on about things she clearly doesn't understand, I could see that her knowledge was at the "plaque approach" level.
For example, her perception of FIRE revolves around the paradigm that you retire at "25 or 30 or 35."
The fact that she didn't get the various nuances of FIRE isn't really a surprise since we in the community often can't come to terms with what it means. (For example, what does it mean to be "retired"?) I get that.
But for heaven's sake, don't go on a tirade about something when you don't understand it!
It just demonstrates that you have a superficial understanding and I'm sure that's not the image you're trying to portray.
To add to her misunderstanding, she assumed that FIRE people retire, then curl up in a ball.
She states:
"What are you going to do with your life in ten years? Do you think you're not going to get bored?"
Again, it demonstrates that she just doesn't get it.
She doesn't understand that when you "retire from full-time work" that you don't "retire from all work."
Yes, it's a nuance, but it's one you better understand before you spout off "expert" opinions about it.
In the end it's clear that she has a very basic (at best) understanding of FIRE. That comes through in spades.
2. She's out of touch with the real world.
You know, the world that those of us without a private island live in.
This comes across in the numbers she uses. A few examples…
She spent "$2.5 million in seven years" on her mom's care and assumed this is normal/average. She said it cost $30,000 a month to take care of her mother for "full time help and everything" and assumed this was what all of us were facing. Separately she said: "If you need to go into a nursing home it will be $20-$25,000 a month." I don't know if her mom lived in the Taj Mahal for her care, but I can guarantee that the average long-term care cost is not $20k to $30k a month.
As she was talking through a hypothetical retirement budget (in addition to long-term care costs) she assumed that the person needed "another $100,000 a year" to live (above medical costs). As if a $100k budget post-medical costs is average or something.
She says that an income that's well above what the average person has is lacking: "In the long run $80,000 especially after taxes and especially as you get older is not going to be enough." And again: "If you think $80,000 a year as you get older is going to make it for you before taxes I have a bridge to sell you." So someone with $80k income can't retire? Nope, not according to Suze.
She lists an unbelievably high amount needed to retire: "You need at least $5 million, $6 million so that 5% (and that's before tax)…to yield you $300,000. Really you might need $10 million so if you're making 5% on that money after tax you'll be fine without touching your principal."
I could go on but I think you get the point. She was using numbers that were so unrealistic as to be laughable.
3. She contradicted herself.
Saying one thing and then the opposite does not create a great impression when you're trying to make a point. Or when you're holding yourself out as an expert.
She contrasted how executives with very high incomes could not retire, but average workers with $50k incomes could.
I'm still not sure as to why the latter was ok and yet executives (or FIRE folks) weren't, but it seemed it was because the execs spent too much and the FIRE people had too long to live.
But that's just a guess at what she meant. In all, it was confusing and she seemed to say one thing (like someone earning a boatload couldn't retire) and then something different (like a worker earning a modest salary could) that did not reflect kindly on her.
4. She had at least one bizarre prediction.
The quote:
"Artificial intelligence is coming in and don't be surprised if by 2030 there's a 25% unemployment rate."
She then goes on to say this will impact taxes, Social Security, and so forth. The reason: because there will be so few workers, there will be no money left for Social Security. This in turn will necessitate a huge increase in taxes. This will then kill all early retirement budgets.
First of all, I'm not a big believer in grand predictions like these. It may happen or it may not. We may all be wiped out by a meteor too. Should we prepare for that?
Second, if there's a huge population that can't be unemployed, doesn't the fact that some of us voluntarily leave our jobs actually help the situation of those looking for work?
It just seemed strange in this conversation to even bring it up.
5. Her tone made the message worse.
The opinions above were delivered in a combative, I-know-more-than-all-of-you style that did not reflect well on her.
Then there was the fear-mongering. "As you get older, things happen. Not only do things happen as you get older things happen when you are younger. You're hit by a car, you fall down on the ice, you get sick, you get cancer. Things happen."
Yes, bad things happen. But do we have to literally work the rest of our lives "just in case"? And will working make any difference if you get run over by a truck?
Throw in the snobbish mentions of her "private island" and multi-million dollar net worth and the delivery made the message worse.
Some quotes:
"I fly on a private plane, I live on a private island, I go anywhere and do anything…I will never live long enough to outspend my money."
"Nobody has talked to more people about money than me anywhere in this world."
"I am seriously rich."
"I've watched my pennies…turn into $50 million and beyond. I saw it. I created it."
"Those are the things none of you are thinking about." (Bad events)
This tone made things worse for her. Because in addition to appearing unknowledgeable in several areas, she was very unlikeable — a killer for any sort of public personality.
There's more (like she mentioned her new book and other promotional efforts ad nauseam) that made this even more of a train wreck, but I think you get the idea.
The whole interview was a so-called financial "expert" showing that she knew little, had bad facts, couldn't make a good argument, and was unlikeable.
Not her best moment.
It Wasn't All Bad
With all this you might imagine that she had nothing of value to say.
Actually, it was far from that.
Somehow she managed to get in some very solid thoughts amongst the interview disaster.
Some of them:
She covered the basics of saving, investing, compound interest, etc. All very good "personal finance 101" points.
Her overall sentiment was that "bad things happen". This is a good reminder for the often-too-optimistic FIRE crowd. I too worry about those that retire so early with so little (i.e. the Lean FIRE folks). The solution is to build in some margins of safety but I wonder if many do this.
She pointed out that you lose compounding impact when you stop adding to your investments and start withdrawing. And, of course, compounding is a great asset not to be given up lightly.
She noted that inflation could be very bad on all retirement budgets. Inflation is something few FIRE people consider IMO — and it is more likely than many other problem scenarios and can be more devastating.
So the interview wasn't a complete waste.
And as Paula said, it's good to hear opinions different from your own as they challenge you to consider what you really believe and ultimately get better.
They just need to be delivered by someone who knows what's she's talking about. And uses realistic numbers. And is coherent. And is at least neutral on the likeability scale.
A Change of Heart
Well, after the FIRE world heard the interview and went crazy, Suze found religion.
I'm not sure if she felt the heat, realized she was wrong or what happened, but Suze issued this clarification.
The highlight:
"I now realize that I was given bad information. Retire Early for FIRE followers is not about stopping work completely. It is about stopping work that you don't like, or just do for the money, and finding work that you actually enjoy, and that fulfills you."
It wasn't a complete retraction (or even any retraction at all) of all she did wrong, but it was something, and for this I give her a ton of credit.
In today's "I can't admit a mistake or I'm dead" world, admitting that you were wrong is the sign of a very mature person IMO. I like Suze much better as a result of it, and I commend her.
That said, it doesn't cancel out a lot of what she said and the main point of this post — she's like so many other financial "experts".
And yet again we have a warning to be very careful who we take money advice from. Many of them actually know very little about managing money.