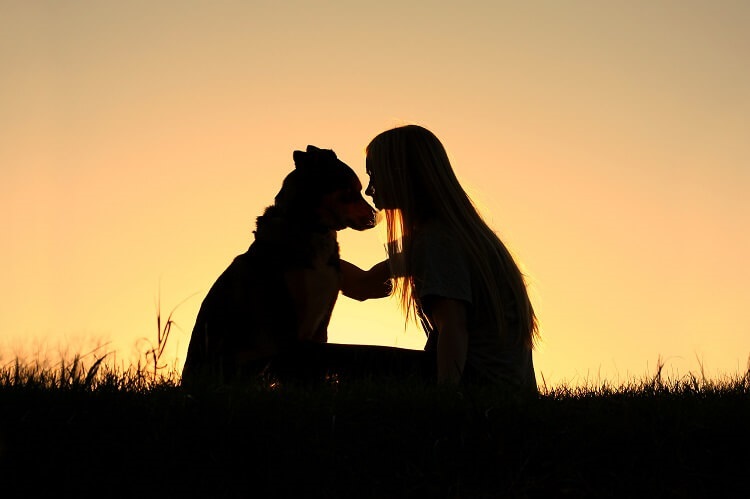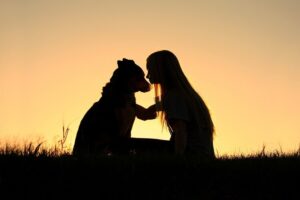 Here's our latest interview with a millionaire as we seek to learn from those who have grown their wealth to high heights.
If you'd like to be considered for an interview, drop me a note and we can chat about specifics.
This interview took place in August.
My questions are in bold italics and their responses follow in black.
Let's get started…
OVERVIEW
How old are you (and spouse if applicable, plus how long you've been married)?
I am 49 and not/never married. (This is a good thing, it was never for me!)
Do you have kids/family (if so, how old are they)?
I do not have kids, but I do have dogs! (And they are a very good thing!)
What area of the country do you live in (and urban or rural)?
I live in a major metro area in Texas.
What is your current net worth?
It's $3.7 million as of August 2022, which is down from $4.0 million at the end of 2021.
This excludes my primary residence.
What are the main assets that make up your net worth (stocks, real estate, business, home, retirement accounts, etc.) and any debt that offsets part of these?
Here's my allocation among the major categories:
Stocks/Bonds: $2,500,000 (67%)
Single Family Residential: $580,000 (15%)
CRE Syndications: $375,000 (10%)
Cash: $287,000 (8%)
Total: $3,742,000
Some comments:
Stocks/Bonds are roughly 60% stocks and 40% bonds, which will be changing to 80%/20% as older municipal bonds come due over the next decade. Also includes $525,000 in IRA/401k accounts.
Single-family residential includes three houses in Class A-1950s/1960s neighborhoods located within 10 minutes of my house. All are leased on 12-month terms. Net of costs to sell, the value of these homes is $952,000. Mortgages total $372,000.
Syndications are all in commercial real estate – primarily multifamily and self-storage.
Cash is a little high due to near-term "mini retirement," uncertainty of future regular employment income and dry powder for other investment opportunities.
Personal residence is valued at a little over $525,000 with about $80,000 left on the mortgage. To me, this is my long-term care policy.
EARN
What is your job?
I am going to "top out" at mid-level management at a commercial real estate firm.
What is your annual income?
Most recently it was $150,000/year with nominal bonus potential.
Tell us about your income performance over time. What was the starting salary of your first job, how did it grow from there (and what you did to make it grow), and where are you now?
I made $5.00/hour at my first (restaurant) job in high school and still remember my first ever raise to $5.25/hour. I felt such gratitude and was completely stunned!
I kept this job for two years and then worked as an "office manager" of sorts also in my home town (population of 12,000 or so) making $5.00/hour.
In college I had three on-campus jobs, which varied in pay, and I honestly do not remember how much I made. Apparently not that much because during the summers I took on a wild range of other responsibilities in addition to "office manager" at job #2. I remember clocking 100 hours/paycheck…the ability to make $500 on one paycheck was crazy to me! But it was important for me to make money as I paid my way through college with scholarships and a mish-mash of employment.
My first job after graduation was a paper-pushing role in healthcare insurance, making $8.50/hour…not exactly what I envisioned. (However, I ended up thriving here and really loving so much about the people, the job, and the workplace…the work was always just "meh.")
As I had my first apartment with rent/furniture/car to pay for, I got two other jobs – one at another restaurant, which was terrible, and one at a stadium, which was a lot of fun. Then I discovered the ability to work overtime (OT) at the main job and was able to ditch the other two jobs after a year. With gobs of OT, I was making $26,000/year at which point I accepted my first promotion ever – making $30,000/year with no OT potential.
Fast-forward another four years, and I had topped out at $45,000/year following several other promotions to operations/client management. Also had my first and only office! I had such a great time at this job while also learning so much from my managers along the way – so many people I respected who led by example.
I purchased my first home right before quitting that job as the company was acquired by a public firm (was unimpressed by their bravado), and many of my friends started leaving. Plus, I wasn't sure what my calling was but knew it wasn't healthcare insurance. It was the spring of 2000, and the job market was crazy strong – should be easy to find another job for more money, right?!
Over the summer of 2000, I essentially had to take an administrative role with a managed healthcare company that had just undergone a serious round of layoffs leaving only a skeleton crew in the office. I have no idea what I made as I was there only a couple of months. One of the ladies there was super sweet, but the guy I reported to tried too hard to be a big deal and wasn't someone I wanted to work for.
I then signed up for some short-term temp assignments as I had no idea what I really wanted to do. Real estate had always been on my mind, but I didn't think I knew enough or even where to start to become a realtor.
After a couple of short assignments, I had the opportunity to interview for yet another administrative role but this time with a commercial real estate company. I had never heard of the company, but it was real estate and within 10 minutes of my house. I somehow got the job and started making $45,000/year. Given it was now fall 2000, and I had no savings after putting everything I had into the down payment for my house, I considered getting back to the $45,000/year salary a real win.
About this time, I had to put a $6,000 foundation repair on my credit card. So, I got another job at a restaurant waiting tables every evening starting at 6 p.m., weekends included. Every dollar of every tip went toward paying off my credit card until it was paid off 11 months later. (One night we all made <$20, so we walked across the street after work and blew it and then some at another bar. Good times!)
Over the first year at the CRE firm, I had the opportunity to work (still as an assistant) for another team in the office. They were not busy, but I learned a lot at first. Then there was barely any work to do, and I became incredibly bored. I started going out for interviews in the middle of the day, and no one even noticed I was gone!
I secured an offer in property management with a competitor (still for $45,000/year) and scheduled a time to "give notice" to the really wonderful man who ran the office. I respected him so much and thanked him profusely for the opportunity to get my "foot in the door," but it was time for a challenge. He then offered me a research job that had been open for some time, but to me, they seemed set on hiring someone with a lot of experience from another firm so I never thought to ask about it. I told him I had no idea what the role entailed, and he committed to making sure he and others in the office supported me so I could succeed. OK, great!
So I stayed, and that was the start of a nearly five-year stint in research, which included managing a small but very talented team following our acquisition by another public company. I finally had my first notable salary increase in 2003 when my then $50,000/year salary was bumped to $60,000. It was so much money, I was incredibly grateful and really in disbelief I was making that much!
After being in a "shared services" role for several years, in 2005 I explored being on a team so jumped at the chance to join one of the sales teams in a research/marketing role making $65,000. I knew quickly that I had found my people and my niche, and they recognized me with a promotion and raise to $75,000 after just six months. Again, this was a life changing amount, but they indicated further growth potential was possible.
Of course, we endured the Great Recession in short order, so there was no immediate upside, only gratitude in having continued employment! In late 2011, I had a glimpse of the upside with a $10,000 year-end bonus from a large deal that had closed. Wow, I was stunned!
From here, my base increased very gradually from $75,000 in 2007 to $110,000 in 2019, plus bonuses making the total earned in the $350,000 ballpark starting in 2014 through 2019. As Covid shut downs occurred in 2020, stiff pay cuts were in order, putting me back to just over $100,000. By then, I knew I would be leaving soon, so it was a positive experience for me to see that it was still more than enough to fund expenses and have some savings left over.
The next year, my base shifted to $150,000 with really no bonus.
What tips do you have for others who want to grow their career-related income?
Probably don't follow my example! I did not even know it was possible/appropriate to ask for more than what I was offered until the company I worked for was acquired in 2003. One of my co-workers let me know they were going to ask for more, so I remember asking how to do that. I am not sure I was ever comfortable doing so, but it worked, and I know I earned every penny!
It was several years later that I fully understood my value as a contributor to a high-earning team. I was lucky in that I never had to push for more, but also unlucky in that I largely sacrificed my personal life in order to ensure I felt my contributions were in line with my earnings.
So maybe in short my advice would be to understand your value and (as importantly) do not feel guilty for making a high salary!
What's your work-life balance look like?
Before this summer, for the last 10+ years, it's been terrible, basically non-existent. I definitely lived to work, and it has finally run its course. I have pulled back dramatically and will wrap up before the end of the third quarter.
I already feel so much better as I was starting to dread Mondays so much that the only times of the week I enjoyed were Friday 5 p.m. until Sunday noon. No fun!
It wasn't always like this – I loved/enjoyed working like crazy for many years, but the last two years have really caught up with me.
Do you have any sources of income besides your career? If so, can you list them, give us a feel for how much you earn with each, and offer some insight into how you developed them?
During my super high earning years, I was able to purchase several single-family residential homes as long-term rentals. I still have three of them, purchased five and six years ago. They are not "screaming" deals, but appreciation has been a winner. I am thrilled if they break even, basically pay for themselves, including annual maintenance.
I purchased them originally to hedge for possible lack of Social Security, but in reality, they are only keeping pace with insurance (ouch) and taxes (Texas!). Even if they were paid off, they'd only yield an average of 3.2% (excludes appreciation, but still). I am going to ride with them until the current tenants leave, at which point I will sell and put the proceeds into commercial real estate syndications.
Speaking of which, the $375,000 currently in mostly self-storage and multifamily syndications are projected to yield $18,150 next year (excluding appreciation). Not amazing, but they are all in the first four years of 7- to 10-year holds. I have contributed $250,000 this year and will contribute more next year, the year following, etc., and then hopefully one of the SFRs will be ready to sell so I can contribute those proceeds and keep the pipeline full (to avoid concentration in any one year).
I also have an inherited account (not from parents) that distributes roughly $20,000/year, but that amount will continue to decrease over the next decade as municipal bonds come due.
SAVE
What is your annual spending?
Approximately $75,000/year, excluding federal income tax.
What are the main categories (expenses) this spending breaks into?
Mortgage (Primary): $16,800 (23%)
Property Taxes (Primary): $8,000 (11%)
Charity, Family Gifts: $7,500 (10%)
Health Insurance: $7,500 (10%)
Utilities, Internet, Phone: $6,750 (9%)
Auto (Insurance, Service, Gas): $5,620 (8%)
Home Insurance, Maintenance: $4,300 (6%)
Groceries, Dining Out: $4,000 (5%)
Family Assistance: $3,500 (5%)
Pet Care, Food: $3,500 (5%)
Target, Amazon, CVS/Walgreens: $2,500 (3%)
Miscellaneous: $2,000 (3%)
Federal Tax Prep (CPA): $1,100 (1%)
Gym, Online Workouts: $400 (1%)
Total: $73,470
Some notes for the above:
I am contemplating paying off the mortgage for my primary residence.
Health insurance is much more than I have been paying but projects the high end for one year of short-term insurance, which I currently have through end of this year.
I am in the process of reducing phone and TV expenses. Internet could be next as those are way too high, and I now have time to deal with them. But then electricity and water will be exorbitant this summer, so probably a wash if I find any savings there.
I do not have a car payment (very uncool car, but it's paid off!). It's six years old so projecting high for maintenance.
Family assistance includes buying my mom what she needs for herself/her place.
Pet care is on the high end as I have a senior dog, and my most recent dog who passed had chronic issues that ran into five figures two consecutive years – so even if I spent just $3,500, that's much less than it has been.
This does not include mortgages for the three rental properties as the income / expenses are basically break even there.
Do you have a budget? If so, how do you implement it?
I was a ruthless budgeter as a recent college graduate and through the first few years of owning my first house. Yet, I still had plenty of fun and didn't short myself experiences with friends.
Then the "fully dedicated to work" years hit, and I only had time to work and sleep. But so much was coming in, I didn't worry too much about what I was spending. However, as I didn't really have time for "fun," most expenses those years were down payments for the rent houses and pouring lots of cash into renovations to make them lease ready.
In 2017, I started tracking expenses at the end of each year as I knew the pace I was on was unsustainable and needed to make sure I knew how much was going out and for what. I paid particular attention to 2020 and 2021 expenses to make sure I was comfortable at the beginning of this year to exit from full-time work.
I currently update my account balances / net worth statement in excel each quarter and will begin tracking expenses accordingly as I will need to keep closer tabs on things with no active income. Everything is tracked in Quicken with very detailed categories, and I have one primary credit card that helps keep things organized.
What percentage of your gross income do you save and how has that changed over time?
During the super high earning years of the last decade, it ranged from 40% to 75%. That doesn't include expenses for the rent homes, just personal expenses that definitely crept up a bit during that time.
The rentals are now in their own LLC so I can better keep them out of my personal figures.
What's your best tip for saving (accumulating) money?
The best way I have found to control what is going out is to track it actively.
When I saved for my first house, I tracked every single expense (even a pack of gum at Target) in a giant excel file. I was saving close to $2,000/month on a $45,000/year salary because I knew what I needed to save for a down payment. It was not something I could do for years on end, but it served its purpose.
What's your best tip for spending less money?
This has always come fairly easy to me, so maybe not wanting the latest and greatest of everything?
I am not one to splurge regularly, but I will do so when I feel it's absolutely needed, or if it's just something I want to do. I value experiences more than things.
What is your favorite thing to spend money on/your secret splurge?
Tough one, but probably my favorite splurges were taking my mom out to a nice dinner and also buying her nicer clothes than what she would buy for herself.
Selfishly, it would have been my Audi.
INVEST
What is your investment philosophy/plan?
To this point it has been to save early and often!
Now I am transitioning to maintenance mode and ensuring everything is optimally invested.
Of course, it currently is not, but I am either working on it or have a plan for what I currently am letting ride (the rentals.)
What has been your best investment?
I think it's been my rent homes, one of which I have sold.
I would have to spend time crunching numbers, but my gut tells me that in spite of them largely being break-even on rent income vs total expenses, they have been huge in building wealth.
At the least, they have provided diversification with plenty else invested in "the market."
I am hoping my next best investments are moving out of direct real estate ownership and into conservative syndications.
What has been your worst investment?
Buying $2,500 in stock of the company that bought out my first employer only to see it go down the "dot com" drain.
As much as I personally didn't care for the guys running the show (all hat, no cattle), I should never, ever have placed a dime with them. And I certainly did not have it to waste at the time. Live and learn.
What's been your overall return?
This is very rough but likely between 7% and 8% as things have been conservatively invested as the market has gone on a tear.
In fact, my largest brokerage account honestly is probably my worst investment as it's largely underperformed during the boom yet somehow is down more than everything else now. Thus, it's being moved in the next 30 days.
How often do you monitor/review your portfolio?
I update balances in my excel file at the end of each quarter.
I will start doing this monthly after my last paycheck is deposited.
NET WORTH
How did you accumulate your net worth?
I busted my tail and worked my life away for more than a decade (and honestly years before that, too), I think/hope I've invested well enough, and I also inherited an account in the high six figures from a relative.
It is not something I ever expected as we were solid low end of middle class growing up in a blue-collar town. I still would have ended up taking a break at this time, but I'd feel more pressure to go back to work at the beginning of next year for another five years or so. But now it's at least a question of what if I didn't, and most importantly I will be able to care for my mom financially without having to work longer than planned.
What would you say is your greatest strength in the ESI wealth-building model (Earn, Save or Invest) and why would you say it's tops?
Although I was incredibly fortunate to be a high earner over the last decade, I would have to say "save" as I've always been good at that, regardless of how much was coming in.
Invest is probably the weakest muscle of all, so it's getting a lot of attention right now!
What road bumps did you face along the way to becoming a millionaire and how did you handle them?
I'd say stumbling out of the gates with a fancy degree from a well-respected college only to find a job making $8.50/hour! I handled that challenge by getting two more jobs lol.
Second flub, though I do not regret quitting the first job when I did, was running in place with that $45,000/year salary for several years while my peers started climbing the ladder much faster. There again, I ended up getting a second job to pay off the foundation repair. Appears I was "side hustling" before there was a term for it?!
What are you currently doing to maintain/grow your net worth?
I am reviewing my budget/year-to-date spending, and looking for pain points – phone bill, TV bill, and internet bills are all in the review queue.
I am rolling over old IRAs and 401Ks into one account and putting into index funds and about to do the same with a couple of underperforming brokerage funds.
Also investing (though finished allocating for 2022) in commercial real estate syndications for diversification/income.
Do you have a target net worth you are trying to attain?
My goal was $4.0 million, which I hit at the end of 2021. And then, yeah.
But I was resolute in my plan to leave full-time employment (at least through end of the year, and hopefully for up to a year) so while not thrilled, I have been undeterred by the market drop this year.
My goal remains $4.0 million, and if I can return to that level and sustain at/near that level while not drawing a pay check, I will be happy.
How old were you when you made your first million and have you had any significant behavior shifts since then?
I was 41 years old, and the major change I'd say was I bought four rentals over the next three years.
I felt there was enough in the market, and I had enough to diversify and scratch the real estate itch.
What money mistakes have you made along the way that others can learn from?
I left salary on the table early on, but I had no guidance and no advisors from the "fancy" college I attended, etc. I left Small Town USA for the big city and figured it out (eventually, maybe!).
I benefited tremendously from my co-worker who shared her plans to ask for an increase and then had the great fortune to work for a couple of incredibly generous people along the way.
Absent them, I probably still would have worked just as hard for not nearly as much and would never have known what I was missing.
What advice do you have for ESI Money readers on how to become wealthy?
Again, probably don't do what I did, but I suppose hard work and maybe outworking others never hurts? (Acknowledging that there is a limit to this, and it's not always a best practice in all cases.)
There are SO many resources available now that I didn't have then. I discovered podcasts in 2020, and I have learned so much. There's a lot of great information/advice out there, I suppose the only downside is determining what is right for you and your life! You ultimately have to live your life and not anyone else's. "You do you!"
FUTURE
What are your plans for the future regarding lifestyle?
I am leaving my current job before the end of the third quarter. So for now, the net worth achieved has permitted this.
I wish the passive income was greater, but best I can do is lay better groundwork for that as I can. (Syndications are my plan.)
What are your retirement plans?
I would love to travel more, including to some favorite places here in Texas, West Coast and Europe.
However, for the near term, I mostly want to enjoy some freedom of time while remaining productive.
I have already increased the time I volunteer each week, which feels really good.
Are there any issues in retirement that concern you? If so, how are you planning to address them?
I think the age old question of answering "what is enough?"
Some days I think it's fine, other days not sure then other days I'm sure it's not. Sometimes I can have all three thoughts in the same day!
Health care is a sticky wicket, of course, and just praying I don't get stuck with a major need when I'm not properly insured.
But I don't particularly dwell on any one concern to the point of not enjoying each day – thus far.
MISCELLANEOUS
How did you learn about finances and at what age did it "click"?
When I was in 7th grade, I wanted to participate in an extracurricular activity that would require a uniform/some purchases. I let my dad know, and his response was, "Well, it sounds like it's time for you to get your own checking account." And he was right!
I took his words and embraced them, never, ever thought wow why doesn't he buy what I want? I wasn't raised like that, and that's just not who I am, apparently!
Even earlier, though, I earned a $2/week allowance for helping my mom clean the house each Saturday. I could use that money to buy little toys at the store, and if I didn't have enough, I knew I had to wait however many more weeks. That probably started when I was 4 or 5 years old?!
Who inspired you to excel in life? Who are your heroes?
I think I have always been driven as my mom told me they never had to push me in school, but my parents, sister and several aunts and uncles were incredible in showing me how to be successful (though it was never about money), how to treat others and generally life a good and happy life.
I had a lot of really exceptional teachers in school from kindergarten through my senior year and some really amazing mentors at a college job I forgot to mention and then at my first "real" job after college. I was very quiet and probably never said anything to them about this, but I was watching and learning. 🙂
Do you have any favorite money books you like/recommend? If so, can you share with us your top three and why you like them?
Yikes, this is terrible, but I really don't have any favorites. I am not much of a reader anymore as I feel like that's all I did for 12-14 hours/day the last decade-plus.
But I listen to several podcasts (NewRetirement – love their calculator!, BiggerPockets Real Estate & Money, Choose FI, Afford Anything, Portfolio Rescue, Retirement Answer Man), which are a cross between entertainment and learning a small (or large) nugget here and there.
I enjoy several blogs including this one (love the interviews!), Physician on Fire (love the Sunday Best!), and Retirement Manifesto (love the dog-related volunteering!).
Do you give to charity? Why or why not? If you do, what percent of time/money do you give?
Absolutely! This is incredibly important to me, and I've received far more in return than I've ever given, be it time or money.
I primarily use my time to support dog rescues, and answer money pleas as well, and then financially support an education/ministry program abroad.
Do you plan to leave an inheritance for your heirs (how do you plan to distribute your wealth at your death)? What are your reasons behind this plan?
With no heirs and being likely to outlive other close family members (as there are just a couple), I do not have significant inheritance goals.
However, the groups mentioned in the response above are provided for as my beneficiaries along with my close family members in case I pass before them.
OTHER:
Thank you to all of the other single people who have posted an interview. It's hard sometimes finding a "fit" to my situation. While I have enjoyed reading about the wide variety of experiences – because really we cannot all be the same – I have a special fondness for the ones where I can say oh hey, I'm not alone!