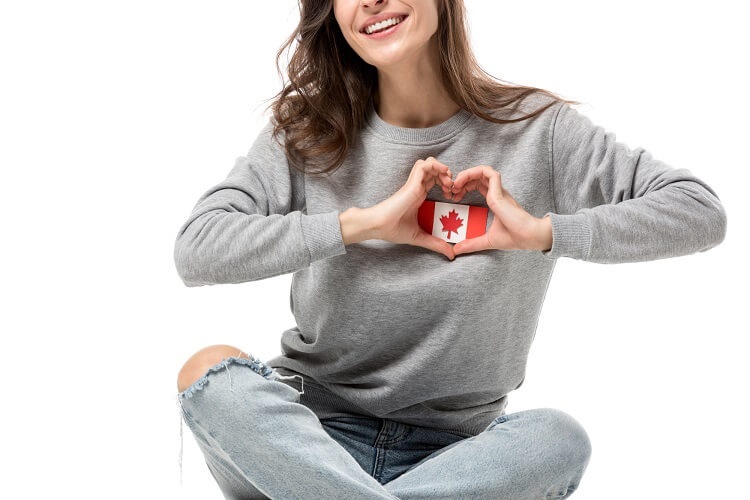 Here's our latest interview with a millionaire as we seek to learn from those who have grown their wealth to high heights.
If you'd like to be considered for an interview, drop me a note and we can chat about specifics.
This interview took place in September.
My questions are in bold italics and their responses follow in black.
Let's get started…
OVERVIEW
How old are you (and spouse if applicable, plus how long you've been married)?
I am a 59-year-old female and my husband is 62 years old. We have been married for six years.
Previous to my current marriage, I was married for 25 years to my first husband who passed away 12.5 years ago.
Do you have kids/family (if so, how old are they)?
We have four daughters between the ages of 27 and 32.
My husband has two daughters and I also have two daughters so together we have a lovely family of 10 when we include our daughters' partners.
What area of the country do you live in (and urban or rural)?
We live Central Canada just outside a large city. We are considered semi-rural.
We live in an area with two-acre lots and are located in between the suburbs and farmland.
What is your current net worth?
Note: all numbers converted from Canadian to US dollars at 1.28 including historical numbers.
My net worth is approximately $3.2M and my husband's is approximately $2.3M.
My $3.2M portfolio is comprised of:
High Interest Savings Accounts/Short-term GICs: $175K
Investment Accounts: $625K
Retirement/TFSA Accounts: $1,035K
Investments held within Corporate Account: $460K
Real Estate Limited Partnerships: $40K
50% Ownership of House: $600K
Cottage: $325K
The split for investment accounts is targeted to be 50% Fixed Income and 50% Equity.
In the past when I was more risk-averse, I had 30% equities and 70% fixed assets. Now that my daughters are grown and I have remarried, I feel more emotionally able to have a higher allocation to equity.
Intellectually I do understand that I probably should have a higher allocation to equity but emotionally this works for me, so 50/50 it is.
My husband's assets are as follows:
Defined Benefit Pension Plan: $1,400K
GICs and high interest savings accounts: $275K
50% ownership of house: $600K
We have no debt currently and I have had no debt since I paid off my mortgage at 30 years of age from the proceeds of stock options (see below).
As a later-in-life couple, our financial life is a bit of a hybrid between completely combining everything and keeping everything separately.
We both put money into our joint account and pretty much all of our expenses are paid from that. We don't worry about whether it is a "his or hers" expense; it's all ours. However, we do keep our investment assets in our individual names for estate planning purposes.
Our wills are also a blended approach of setting aside funds for each of our daughters from our previous marriages, and for each other.
It is definitely more complicated to get married in your 50s when you both bring assets into the marriage. In my first marriage, I was married at 22, neither of us had any assets and I had $15K in student debt, so everything that we earned was both ours from the beginning of our marriage.
EARN
What is your job?
I am self employed as a business coach. I work primarily with small entrepreneurial business owners.
I work roughly 20 hours a week and take a couple of months off a year.
What is your annual income?
I typically make about $100-$120K a year and have about $15K in tax deductible expenses to offset some of this.
Tell us about your income performance over time. What was the starting salary of your first job, how did it grow from there (and what you did to make it grow), and where are you now?
My very first "job" was delivering electric bills for the local hydro company. They paid teenagers to deliver their utility bills instead of mailing them in the postal service which was much more expensive than what they paid us.
Then I went to work at the local bingo hall selling bingo cards and calling out bingo numbers when someone had BINGO.
I have always had some kind of job since I was 14 years old. I put myself through university by working in retail and government internship programs and then as a teaching assistant.
My first professional job post-graduation was as a CPA articling student with one of the major CPA firms. I was paid about $12K a year and worked a ton of overtime.
I left public accounting after three years to work for a technology start-up that eventually went public. Over the ten years that I was at the technology company my income increased from $30K to over $100K. In addition, over the ten-year period I also earned an additional $600K in stock options which was favourably taxed.
My next role was as a technology start-up CFO with a salary of $136K (roughly 20 years ago) plus stock options.
I left that company after 2 years to take on another CFO role at another technology company at roughly the same compensation. I stayed there for five years only seeing nominal salary increases as the company was struggling. Eventually we sold the company and I have been self-employed for the past 17 years, initially as a contract CFO and for the past 7 years as a business coach.
For the first years as a self-employed contract CFO to technology start-ups, I made around $180K a year but after my husband passed away, I reduced my time on work so that I could focus on my personal responsibilities and have never returned to a full-time 40+ hour work week.
My current income ranges from $100k to $120K.
What tips do you have for others who want to grow their career-related income?
The best decision that I made from a career perspective was to leave public accounting in the late 80s and take a chance on a high tech start-up when the technology sector was still fairly young. I figured if the company went bankrupt, I could always find another job as an accountant somewhere.
Not only did the company not go bankrupt, but rather it grew to almost $1B in revenue from the $12M when I had joined. I was 25 years old, married, but no kids. So, taking well thought-out risks is critical.
What's your work-life balance look like?
I pretty much have a perfect situation now.
My work and schedule are largely within my control. I take on clients I enjoy working with and set my own hours. I work with smart, driven entrepreneurs and get a lot of energy and intellectual stimulation from my job.
Do you have any sources of income besides your career? If so, can you list them, give us a feel for how much you earn with each, and offer some insight into how you developed them?
Income from career: $100K
Canada Pension Plan Survivors Benefit: $6K
Investment Income: $40K
Real Estate Limited Partnerships: $3K
My husband also has a pension of $60K and investment income of $7K and other miscellaneous hobby job income of $5K.
SAVE
What is your annual spending?
My husband and I put a total of $80K into an operating account each year and mostly stay within that amount.
We spent more than that in the first year after moving into our house six years ago and have spent less over the past two years due to reduced travel, but that is mostly where we like to be.
What are the main categories (expenses) this spending breaks into?
These are the numbers from 2019 which was the last time I looked at our spending by category:
House (property taxes, heating, electricity, repairs): $16K
Household stuff (furniture, equipment, etc.): $3K
Cottage (property taxes, heating, electricity, repairs): $4K
Food, wine, restaurants: $21K
Cars (gas and maintenance): $5K
Health & Personal care (includes gym memberships): $8K
Travel and Leisure: $8K
Dog (food & vet care): $3K
Clothes and other personal items: $3K
Cottage: $4K
Charitable Donations: $2K
Family Gifts etc.: $3k
Total: $80K
There would also be an additional $5-$10K that we might individually spend outside of our joint funds for things like daughter's wedding, flights home for daughters in school etc.
I would also say that depending on the year we could spend another $15-$20K on large purchases such as equipment for maintaining our property, new appliances, home gym during the pandemic etc.
The amounts above don't include income taxes of approximately $60K.
Note – we weren't travelling a lot at that time because we had an elderly dog and no one to easily take care of him so we weren't going on long trips.
Do you have a budget? If so, how do you implement it?
Despite being a CPA and having spent many years preparing budgets for my job, I have never had a budget personally.
I have always been very frugal and didn't need a budget to keep my spending in check.
I got married at 22 years old and my late husband and I both had nothing when we got married. We never really got in the habit of spending a lot of money. We probably saved about 50% of our income once we got past our early professional years.
My current husband fortunately is quite frugal as well and so are very complementary in this regard, permitting us to not worry too much about budgets.
What percentage of your gross income do you save and how has that changed over time?
We aren't saving a ton right now. Mostly just reinvesting the investment income because my income and my husbands pension cover off our day to day spending.
Prior to my first husband's passing, we lived off one salary and saved the other. When I was single and still had financial responsibility for my daughters I was saving very little although did continue to reinvest investment income.
What's your best tip for saving (accumulating) money?
I think the best tip is also the simplest and hardest: spend less than you make. Really examine your relationship with "stuff" to rethink what you really need. Be very careful who you hang around with as they will influence you.
I also kept my large ticket items for a very long time. My second house I lived in for 25 years, thus reducing the transaction costs of moving residences frequently. I realize this isn't always possible because life situations change but if you can, it does reduce costs.
When my husband and I each sold our homes and bought our home together six years ago, there were so many costs between real estate fees and legal fees and moving costs, and so many, many more costs. It was an expensive decision to sell two homes and buy a new one together (but for a lot of other reasons, it was totally the right decision).
I've also bought and kept my cars for a very long time – seven to ten years on average. This saves on the early depreciation of new cars but also reduces my stress level because I just hate shopping for cars!
What's your best tip for spending less money?
Spending less money has always been very easy for me so I really don't have a lot of great tips.
So much so, that now my issue is really a difficulty in spending the money that I can easily afford to do. I'm working on that. 😉
What is your favorite thing to spend money on/your secret splurge?
Hmmm, I'm not much a "splurge girl" but I don't question spending money on our health, good food, nice gym in our home, and things that make our life easier.
I am not a "stuff person" but we do have a nice home and a nice car. The home has six bedrooms and four bathrooms: too much for two people but six years ago when we bought our home together, we wanted a home that would provide lots of space for our daughters and their partners so that we could have a new family home where each couple had her own bedroom when they came home.
But I will also shop at the thrift store for everyday stuff. I like that the money will be going to a charity, I like the environmental aspects, and sure – I always like to save money when I can.
What is your investment philosophy/plan?
As mentioned above, I have a very conservative investment philosophy.
As someone who spent a large part of her career in finance and in particular the tech industry, I know how easy it is to get lured into the overnight rich mentality. Sometimes it actually works but most of the time, boring consistent investing over a long period of time is the key.
My current investment plan is 50% equities and 50% fixed income.
My fixed income allocation has been primarily five-year ladder GICs. Over the past three to four years, I have moved away from the five-year GIC ladder. Rates were just so low that I couldn't bring myself to locking-in for five years at those rates. As rates start to move up, I will again move to a five-year GIC ladder for my fixed income component.
I don't keep much in the way of bond funds (maybe $20K). I have found that GICs offered higher rates and less volatility and less risk for me. I understand the risk of inflation and just accept this as a risk factor that I take on with my GIC component.
My equity investments are approximately 60% in ETFs and 40% blue chips (banks, utilities, etc.) and I allow myself a small amount of fun money every once in a while to invest in something outside my investment policy statement.
The targeted portfolio that I set for myself about three to four years ago is…
Equity 50% – Split as follows:
Canadian Large Cap: 20%
Canadian Small/Mid Cap: 3%
US Large Cap: 10%
US Small/Mid Cap: 5%
International: 12%
Fixed Income:
Canadian Fixed Income: 40% (Primarily a five-year Guaranteed Investment Certificate (GIC) ladder but also includes $100K in a high-interest savings account which is about 1.5 – 2 years spending. GICs are guaranteed by the Canadian Deposit Insurance Corporation for $80K per institution per allowed account type.)
REIT's plus other Income: Alternatives: 10%
What has been your best investment?
Is it vain to say, "myself"? 🙂 But it actually has been myself.
The money I have spent on my education, (undergraduate, masters, CPA, coaching certification and other ongoing professional development), proper business clothes, outsourcing many household tasks (house cleaner, landscaper, snowplowing, handyman, etc.) has allowed me to have a great and full career with no shortage of work opportunities.
Financially, I don't think I've had many knock-it-out-of-the-park investments other than buying shares in the first tech company that I worked at for $20K and later sold for probably 10X over the next three to four years.
I also had a good return from a tech company which I was the CFO for. It was a 5X return, but that took 14 years. It was kind of a bonus though as I had mentally written-off the investment at that time, but then 14 years later I got 5X my money back.
The rest has been pretty boring but highly successful – invest for the long-term and don't touch it.
What has been your worst investment?
Probably technology angel investing – I invested around $100k in technology start-ups in the late 90s. I probably lost about 75% of it.
I have not invested in private technology companies since then, despite having lots of opportunities, given that I've had a number of technology start-ups as coaching clients. I don't like the math on the success rate of technology start-ups. There are some investors who have a nose for picking the next great technology trend but unfortunately, I am not one of them.
Another financial mistake I made was to have only minimal life insurance. We only had $200K life insurance on my husband (and myself). When my late husband and I had talked about increasing our life insurance, I didn't feel it was necessary. We had a net worth of approximately $1.6M and we were both fully capable of earning an income.
In retrospect, I don't think I fully considered the additional costs of running a house, cottage, cars, and teenage daughters on my own. I had to outsource a lot more stuff and didn't want to work as much because I needed to be home for my daughters.
What's been your overall return?
Over the past 12 years since I have managed the portfolio on my own, my overall return is 5%.
How often do you monitor/review your portfolio?
I log into my banking and investment accounts every couple of days. I don't spend much time on it, maybe five minutes, just checking on things, transferring funds to cover credit card expenses, moving excess cash to an interest bearing account, etc.
I do try to update my investment spreadsheet once every three to six months to rebalance. I don't keep too tightly to my 50/50. I don't rush out to sell equity if it goes up a bit, I just buy more fixed income when I have the available cash. I don't usually buy a lot of equity at once to rebalance either. I just do a bit over time. I try not to let things get beyond a 45/55 split in either direction.
I will admit to checking on my financial situation every once in a while, as a stress management tool. If you recall, my primary motivation on finances was to achieve emotional stability. If I am stressed about a work or life situation, I will sometimes check my investments, this reassures me that I can stop working anytime / write a check to solve a life problem.
NET WORTH
How did you accumulate your net worth?
I would say that my net worth was accumulated by making a decent income and saving, with a boost from stock options at a young age that set me up for the net worth that I have today. The stock options probably netted me about $600K after tax at a very young age, much of it by the time I was 30.
More than anything, I think the choices I made in my 20s and early 30s set me up for where I am today. I have not saved a ton of money since my first husband passed away 12.5 years ago when I was 46. I didn't work as much and thus didn't earn as much, and I had two daughters whom I put through university. Yet, there was enough of a base from my early years so that I didn't need to save as much.
What would you say is your greatest strength in the ESI wealth-building model (Earn, Save or Invest) and why would you say it's tops?
I would probably say Saving.
While I did make a good income during my 30s and 40s, I never really was a high-income earner again after my husband passed away when I was in my mid-40s. I was very conservative in my investing approach so never really earned super high income on my portfolio.
What road bumps did you face along the way to becoming a millionaire and how did you handle them?
My husband passing away when I was 46 was traumatic in many ways and certainly was a financial bump in addition to the emotional trauma. We didn't have a ton of life insurance (i.e. $200K). In retrospect, what I hadn't really factored in was the emotional impact his death would have on me and my ability to continue working at the level that I had previously worked at. I am not a big fan of expensive over-insurance, but in our case, I think we were a bit underinsured. Fortunately, I love what I do for work, so it wasn't hard for me to continue working albeit at a lighter load, which was fine financially since we had a decent financial base to rely upon.
I saw many people devastated financially when they lost their spouse because people don't like to think about death and so do not plan for it. We were lucky in one way in that while my daughters and I had to grieve the loss of their dad, we didn't have to worry about things like also losing our home / lifestyle as I saw other widows do.
What are you currently doing to maintain/grow your net worth?
I am taking a quite relaxed approach to where I am financially at this stage of life. I have enough to retire in a comfortable lifestyle, but I also still really enjoy my work.
So, I will continue to work until I have a reason not to, or I stop enjoying it. The income I make, contributes to my wealth primarily by delaying the time when I will start to rely on my retirement funds.
Do you have a target net worth you are trying to attain?
No, I don't. I feel like I have enough of a base to retire comfortably right now.
More is better, and would provide more luxuries (mostly more / higher-end travel) and allow us to help our daughters more, but mostly I have decided that I will live on whatever income is provided from my portfolio whenever I stop working for income.
How old were you when you made your first million and have you had any significant behavior shifts since then?
I don't know the exact date of when we made our first million, but I would say late 30s. There were no significant behaviour shifts, although my late husband and I opened a bottle of nice champagne to celebrate.
I would say that as our daughters got older and into their teens, we did start spending a little more money on travel and fun. I did shift my spending and my thinking after my husband passed away 12.5 years ago. I decided to: "write a check" to make problems go away, pay a handyman to maintain the house, spend more money on things to make my life easier, and get myself the help I needed to get through the grief. I also spent more money on travel and other luxuries to provide myself and my daughters things to look forward to and enjoy as a way to help with coping with the grief.
My daughters and I are also more aware that "life is short" so we try to balance saving for the future with enjoying today.
What money mistakes have you made along the way that others can learn from?
I think I was too conservative in my investing especially in my younger years. I also got caught up in the hype of the technology stock market in the late 90s and invested in private technology companies that I didn't really understand.
I would also look at life insurance in a different way, because even though I could earn a good income, I wasn't emotionally prepared to work the long hours I had previously done. I should have factored that into the insurance equation as well as needing to outsource all the things my late husband used to do around the home.
What advice do you have for ESI Money readers on how to become wealthy?
I really don't have any new ideas that haven't been written here by others but for me it was: start young, be consistent in your savings, find a balance between living for today and saving for the future, and don't invest in stuff you don't really understand.
This one has been mentioned before by others on this blog as well, choose your spouse wisely, obviously for many reasons but also for financial reasons. I was very lucky that my late husband and I were in total alignment on our financial values. And again, I am so grateful that my current husband and I are completely in sync on our financial decisions. It would be incredibly stressful for me to have someone else negatively impact my financial stability.
This doesn't apply in my situation, but something I have seen a lot in my friends who are in their late 50s and early 60s is an over-reliance and trust in their financial advisor. I tell my friends to keep asking questions of their financial advisor until the advisor explains it in a way that they can understand.
As a former CFO, I always viewed it as my job to ensure that I explained the finances of the company to the CEO and executive team in a way that they could understand. I believed if they didn't understand what I was saying, then that was on me not them.
I see this a lot in particular with women in my age group. They are intimidated and don't push their financial advisors to explain things to them so that they can understand it.
I had a situation a couple of years ago where a 60-year-old retired single widowed friend of mine asked me to look at her investment statements from her broker. The broker had her in way too risky a portfolio and was charging very high fees. She was in almost 100% equities, almost all individual stocks, and some of those were quite risky, in my opinion. I helped her to find a new broker to work with that would take the time to answer her questions. I think there are some great financial advisors that provide a ton of value and if you are going to use an advisor, you should find someone you feel very comfortable asking questions to.
FUTURE
What are your plans for the future regarding lifestyle?
I see myself continuing on with my business coaching services as long as I continue to enjoy it and until other demands on my time are more compelling, such as grandchildren. I have a lot of control over my schedule and can work from anywhere so that isn't really an imposition to travelling or my desired lifestyle.
My business coaching business is focused on entrepreneurs and is very rewarding to me. I love working with entrepreneurs, they are generally smart, hard-working, and driven with lots of energy. Also, I have the freedom to choose whether to work with a client or not, since I don't have any financial pressures.
Overall, it serves many purposes, it's very fulfilling, I'm making a difference, it's intellectually stimulating, and I'm paid well for the work.
Having said this, I want to create space in my life to see what else might bubble up (like writing this blog post 🙂 ) to keep things interesting.
My husband is already retired and has been for about four years but trained and became a volunteer firefighter three years ago. However, since it is volunteer, he only works when it fits into our schedule, so it is his "second phase" hobby job that gives him purpose and is very rewarding. Our volunteer firefighters are first responders for fire, medical, motor vehicle, and hazardous materials incidents, so he is truly helping people which he finds rewarding.
We haven't travelled during the pandemic but plan to ramp that up this year. Our plan is, two trips per year, maybe more. We have a cottage and summers here are beautiful on the lake so we will likely only travel late fall and winter.
What are your retirement plans?
Our anticipated spending will be somewhat what it currently is, approximately $80K per year, plus maybe another $20K for additional travel going forward.
From an activity's standpoint, I expect us to do the usual type of stuff; travel, hopefully grandchildren, time with family. My husband can continue as a firefighter until he is 65 and then for another 5 years in a supportive role (he can't respond to incidences after 65). This takes up a good chunk of his time.
We both also enjoy doing projects around our home. We have a large garden and like to preserve as much from it as we can. My husband is very 'handy' so does all our home maintenance and repairs ourselves.
We are both very active as well and spend about an hour a day doing physical activities. I am a big walker, my husband runs, we both do strength training and I also do yoga.
We will also need to address the social aspects a bit more directly as our work interactions reduce. Work does definitely provide some social aspects so this will need to be replaced especially for myself. I find it easier to have structured social commitments so will likely join a fitness group of some type (maybe pickleball 🙂 ) or a hiking group etc. I started a book club 3 years ago which still meets monthly.
Are there any issues in retirement that concern you? If so, how are you planning to address them?
Being a businesswoman has always been a major part of my identity (in addition to being a wife and mother). I worry about how I will replace the great stuff that I got from my career: purpose, sense of accomplishment, reward, social interactions, etc.
Health care costs have never been a concern in Canada but more and more, the health services that used to be covered are no longer covered, so we will need to make sure that we factor additional funds for non-covered health care costs, especially as we age. Not so much a concern really but just a re-allocation of the retirement budget in a way that we wouldn't have anticipated 10 years ago.
MISCELLANEOUS
How did you learn about finances and at what age did it "click"?
I was raised in a family where money was very tight and a constant source of conflict in our home. There were many arguments between my parents about money that sometimes led to a very stressful home. I have since learned that I developed my knowledge of money as a remedy to this childhood conflict (i.e. if I had money, then I would have a lot less stress in my life).
I don't come from a well-educated family either. I am the only one with a university degree and that almost didn't happen.
There were no role models for me on post-secondary education, but my dad had a friend who was a college guidance counsellor and he met with me to give me career advice. I wanted to be an airline flight attendant, I wanted to travel and had an aunt who was an airline attendant. I had really good math and language marks and he suggested that I should go to university. So, I went into accounting.
I think both the family drama around money plus this guidance counsellor were pivotal factors in where I am today financially.
Who inspired you to excel in life? Who are your heroes?
I think (rightly or wrongly) I was more driven by fear than by some hero. I wanted to do a good job, so I could make money, so that I didn't have to stress about money.
My career, business and financial success happened somewhat organically. I found out I was actually really good at business. I have an intuitive sense for strategy and finance. The more success I had, the more opportunity I found.
I never set out to have a serious career. When I graduated from university, I thought I would teach part-time at university and manage our financial portfolio (which was negative $15K at the time). But one success led to another and then another. I wouldn't have predicted the career that I had, even though I have mostly loved it.
Do you have any favorite money books you like/recommend? If so, can you share with us your top three and why you like them?
Two books were instrumental to me in how I viewed money, and I read both in my mid-30s:
Both are quite well known to many in the financial world so aren't new, but they really had an impact on me.
I have also read a few money mindset books recently, which I found quite valuable although I don't have one particular one that sticks out in my mind.
Do you give to charity? Why or why not? If you do, what percent of time/money do you give?
We donate two to three percent of our income to charity.
I volunteer as a mentor to young businesspeople, volunteer on an advisory board for economic development, and just finished a commitment as an advisor at a local university.
I have always volunteered my time to some degree and expect to increase that as I reduce my work time.
Do you plan to leave an inheritance for your heirs (how do you plan to distribute your wealth at your death)? What are your reasons behind this plan?
This will be determined by the timing of my passing. I am more focused on ensuring that my daughters will not have to support me when I am elderly.
If I don't make it to my 90s, then there will be an inheritance. If I live a long life, then there won't be an inheritance.
I paid for both my daughters' undergraduate degrees (even while being a single Mom) so I feel like I gave them a good head-start with degrees from one of the best universities in Canada debt-free.