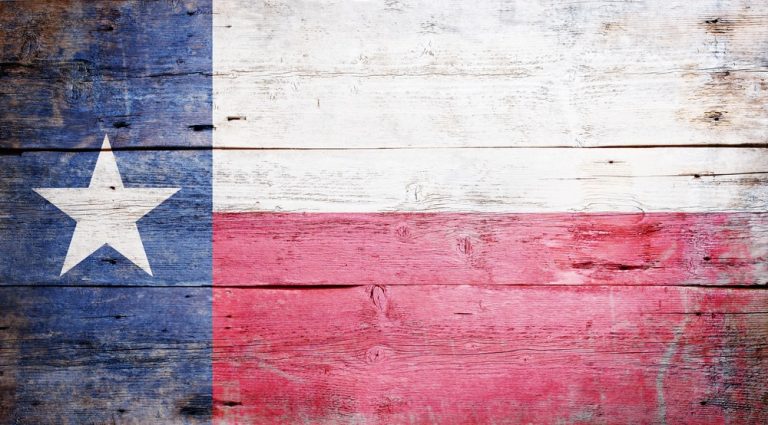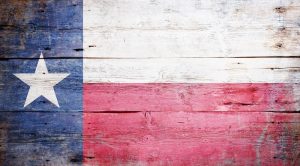 Here's our latest interview with a millionaire as we seek to learn from those who have grown their wealth to high heights.
If you'd like to be considered for an interview, drop me a note and we can chat about specifics.
Today's interview is with Mr. FIRE by 2023 at Fire Checklist.
Editor's note: this interview was conducted in early February.
My questions are in bold italics and his responses follow in black.
Let's get started…
OVERVIEW
How old are you (and spouse if applicable, plus how long you've been married)?
I'm 51, my wife is 52.
We've been married 11 years (the 2nd marriage for both of us).
By the way, marry once and marry right (this second go-around for me is a Winner!).
Do you have kids/family (if so, how old are they)?
I have three (ages 16, 20 & 21– two of which are attending a university), my wife has two (ages 22 & 31). We are empty-nesters, which is terrific.
What area of the country do you live in (and urban or rural)?
Texas (suburb of a larger city)
What is your current net worth?
$1.98 million
What are the main assets that make up your net worth (stocks, real estate, business, home, retirement accounts, etc.) and any debt that offsets part of these?
Primary Residence: $420k (mortgage of $173k @ 2.80%)
Taxable Brokerage: $900k million
Real Estate Crowdfunding: $425k
Cash Savings: $100k (earning 1.55% APR)
IRA: $105k (invested in various mutual funds, most of which are alternatives)
Physical Bullion ($35k-gold/silver bars & coins)
Checking account: $17,000
EARN
What is your job?
I am a sales trainer (I was in sales for 9 years, been a trainer for 13 years).
I'm as far as I'll go in my career, in income-earning potential and that's fine with me.
What is your annual income?
Myself $150k/year.
My wife is retired (living off a pension called "Hubby!")
Tell us about your income performance over time. What was the starting salary of your first job and how did it grow from there?
Upon graduating college I was a personal trainer for 5 years. I worked 7 days per week and got burned out, so I changed careers and got started in sales in 1995 and my starting income (commission only) was approx. $3,500/mo. Over the course of 3 years it doubled to approx $7000/mo. Within 2 more years I was earning $100k+.
I became a sales trainer in 2002 and my income has grown from $100k to the present $150K (this year I'll earn $180k but this includes a one-time $30k signing bonus as I joined a new training company in Dec. 2017).
Up until late last year my wife earned $125-150k herself. Now it's only me but with so little debt, we can get along fine on one income.
What tips do you have for others who want to grow their income?
Mine grew from staying in the same profession. I've changed jobs a few times in order to grow but I've always been in the same industry.
I've changed jobs recently to better my income and my quality of life (went from traveling every week to now only once per month and the salary is larger!)
What's your work-life balance look like?
I work four days per week on average, never more than five as I have weekends off and this usually includes a 3-day weekend.
My wife and I spend a lot of time together. She was in the automotive industry. Her dealership was bought out by a public company last year and she decided to call it quits. She does plan on "side hustling" contract labor a little at a time this year (contract labor usually pays $350/day).
Do you have any sources of income besides your career? If so, can you list them, give us a feel for how much you earn with each, and offer some insight into how you developed them?
My real estate crowdfunding earns an 8% preferred return so this cash flow is generous (last year my earnings from R.E. crowdfunding was a little over $25k).
My investment income from option writing averages $1500-2000/month. Overall though my primary income is from my job.
SAVE
What is your annual spending?
Last year we spent over $100k but we earned a combined $270k.
This year and for the foreseeable future we plan to keep it confined to $70-75k.
Our one big expense is the property tax bill on our primary residence. I do not escrow so it's a large check I write every December. This most recent check was $10,500. (Property taxes in TX are high, though there's no state income tax so it's a fair trade-off, I guess.)
What are the main categories (expenses) this spending breaks into?
Entertainment (we dine out an ave. of twice per week which equates to $100/week). We also attend 3-4 concerts per year, one trip to Vegas per year and one nice trip (luckily our first class tickets are FREE using my frequent flyer points, our hotels like Ritz Carlton or Sheraton are FREE, using my hotel points). I have "travel-hacked" for years from the perks of my business travel. For instance, in the Spring we are flying first-class to Rome and staying at a luxury hotel, the airfare and hotel were FREE due to my perks from previous job-related travel. Due to my reduced travel we won't be able to do this for much longer, but we decided this year to parlay all those perks into a trip of a lifetime.
HOUSEHOLD:
We have Direct-TV/Amazon Prime & Netflix: this adds up to approx. $100/mo.
Food/Groceries: $500/month (is this a lot for two people? Probably, because we eat healthy and healthy-eating is more expensive).
Property taxes/Homeowners/Umbrella policy/Auto insurance: $15,000/year
Health Insurance: (thru payroll deduction) $280/pay period ($560/mo)
Mortgage: base mortgage is only $420/mo. I make a $1500/mo. payment in an effort to aggressively pay it down. I add additional one-time per year payment of $10k to principal, it's steadily decreasing. I had planned on paying it off this year but under the advisement of my CPA I am staying on this current payment plan.
Utilities/pool-cleaning service: $400/mo.
Tithe: I pay 10% of my pay to my Church.
Do you have a budget? If so, how do you implement it?
We do not have a bona fide budget but I am watchful of our spending, capping it at $70k this year this year.
What percentage of your gross income do you save and how has that changed over time?
I'll max out my 401k this year (over 50, so it's $24,500) with the new job (the match is 6%).
I save an additional $1000/mo. from my paychecks AND I never spend any of the cashflow from R.E. Crowdfunding. All of the dividends and interest from crowdfunding is transferred to a high-yielding money market, yielding 1.55%.
All total this adds up to $61,500k+ per year into savings/investments.
What is your favorite thing to spend money on/your secret splurge?
I have two Rolexes and an extensive firearms collection (why else would I reside in TX!).
We also own a Harley Davidson and we enjoy riding on weekends, weather permitting.
I have approximately 50 bottles of wine (nothing too expensive, I bought all of this while visiting wineries during our travels)
INVEST
What is your investment philosophy/plan?
I am very risk-averse. Unlike most of your interviewees I do not invest passively in index funds. I hold mostly cash and the funds I own are all actively managed by very capable managers. The real estate crowdfunding was my idea of consistent cash flow from a negatively-correlated asset. Of my $900k in a taxable account, $450k (over 1/2!) is spread over three bona find hedge fund limited partnerships, all three are long/short equity hedge funds. Of the three, the one with the most net long equity exposure is only 60%.
Some of your readers will read this and think that hedge funds are risky. Some are! Not mine as they use no leverage and are never fully invested. The funds' short positions offset the long positions which reduces risk. Back in the Summer of 2015 when the markets sold off in sympathy of the BREXIT vote, these 3 hedge funds didn't suffer, and two of the three were up during that period. They only loser was down 1.2% in August of 2015.
As for my own investing/trading I own a couple of actively-managed mutual funds, managed by Jeffrey Gundlach of Doubleline Capital. I own 1500 of a preferred ETF (PFF) which pays monthly qualified dividends.
With $150k "play-money" I sell/write puts and calls along with credit spreads. This is relatively low risk as the options I write are far out of the money. On the rare occasion where a stock was "put to me" I immediately sold covered calls, collected the upfront call option premium, and the following month the stock was called away at a profit.
Philosophy: I am more inclined to slowly grow capital while at the same time preserving it. My goals are to earn 6-7% per year with minimal risk. In investing the ONLY thing an investor can control is risk, nothing else. I feel mine is closely controlled.
As a side note, I do believe this Wall Street "party" will soon end in sorrow. Many of your interviewees & readers as well as these many early retirement/FIRE bloggers I avidly read each day; the ones who have the majority of their net worth in index funds, will be hurt very badly.
Everyone is "long term" while the markets are on the rise and everything is rosy. Every dip has been bought and investors are conditioned to this behavior. It'll all be very painful for those "long-termers" when the next geo-political induced panic sets in. I'll be the one among us who'll be hedged and heavy in cash. I keep my powder dry for this very reason. I'm too close to early retirement to lose capital. A loss of 25-30% and I would have to postpone early retirement which happened to many unfortunate folks in 2008.
I've always been this conservative. I've never been fully invested. Thru mid-2017 I was 50% invested in equities. I sold off those profitable positions (my tax bill will be high this year!) and am now holding cash and I've been adding to my initial hedge fund investments. As my R.E. Crowdfunding deals mature and pay out capital (I have three maturing over the next 14 months), I am not sure if I'll reinvest in other R.E. crowdfunding deals or place that capital into my cash savings as additional dry powder.
What has been your best investment?
529 college savings funds when my kids were born.
I continued investing in these throughout their youth. These have paid off big time and there's enough in these 3 accounts to fully fund my children's college expenses. The 529's have taken care of this financial burden in full. In fact there will be a surplus in my oldest child's 529 when she graduates next year, so I am able to transfer that remaining surplus to the younger children tax-free.
What has been your worst investment?
Two years ago I was introduced to a Chef who needed an investor to back his 2 gourmet burger restaurants. His burgers were outstanding and the local newspaper voted his creations the #1 burger in the metroplex. Everything looked promising. I never saw a single distribution, he was full of excuses. I threatened him and lo-and-behold he declared personal bankruptcy and my $50k investment was wiped out.
There was a lesson learned here, several actually. Why in the hell am I investing in something I know nothing about? Investing in the promises of a stranger? What a FOOL I turned out to be.
Luckily my CPA informed me I could use this loss against my capital gains so in the end it worked out, though that $50k was gone forever,
What's been your overall return?
My spreads and option-writing earned me $46k last year, less than I would have earned had I invested all my cash in an S&P 500 index fund but I sleep well at night actively managing the positions, managing risk, with minimal exposure potential market volatility.
In 2017 my three hedge funds earned: 9%, 6% and 2% respectively. Far less than the S&P 500 performance but with only half the exposure and much lower standard deviation (a measure of volatility).
How often do you monitor/review your portfolio?
I log into my brokerage account every day.
My hedge funds are marked-to-market (valued) once per month, but my options positions trade all day and I trade around the positions a couple of times per month.
NET WORTH
How did you accumulate your net worth?
Readers will find this interesting: $1 million of my net worth was from an inheritance.
The remainder of our net worth is from saving a portion of our income over the years. Combined we have earned $230-270k per year for a number of years which goes a long way in a state like TX. We indulged, we have nice things, but we also SAVED.
To your readers: Many of you stand to receive an inheritance (or some other windfall) whether you realize it or not. It may come as a surprise one day. Who would have thought Grandpa who lived on TV dinners and peanut butter sandwiches had millions socked away and YOU are in his will! This stuff happens. I want to impart some very valuable wisdom to your readers; this actually happened to me. It can happen to you.
My advice is DO NOTHING FOR ONE YEAR. DO NOT immediately buy that a new car or house, place the money in a brokerage account and spread that wad of cash over several 6 month, 1 year and 2 year CD's.
Furthermore, DO NOT share this information about the inheritance with anyone! Don't tell your closest friends or else they'll resent you. Don't tell co-workers, they'll be out to get you!
DON'T place your trust in anyone.
Final piece of advice, NEVER loan money to friend of you'll destroy a friendship.
Is it hypocrisy to be a Christian and follow-though on this advice? NO! The inheritance was a blessing and one should pay a tithe offering if one feels compelled, but it's not an obligation to help everyone out. You loan out money to everyone who requests it of you, you'll destroy those friendship AND you'll end up like all those unfortunate lotto winners who gave all their winnings away and ultimately ended up living in a trailer park, destitute.
I could go on and on about this but I believe your readers get the point and I hope those that inherit, heed my advice.
What road bumps did you face along the way to becoming a millionaire and how did you handle them?
When you have money you have a target on your back!
Friends, family, everyone wants a loan or a hand-out. It's best to be discreet. Learn to say, "No but hell No!" when asked for a loan or for you to invest in their latest investment opportunity. That crappy investment I made in the burger joints; the chef/new business partner was introduced to me by a friend who knew I had money. He's no longer my friend….
JUST SAY NO!
What are you currently doing to maintain/grow your net worth?
Preservation of capital is paramount to us with a little bit of growth kicked in. We stay conservative and cautious with investing and I continually save. I feel we are on the right track.
Do you have a target net worth you are trying to attain?
$2.5 million debt-free. If we can accomplish this in the next 5 years I plan to retire early.
At the $2.5 million mark I should be able to retire and live on $75k per year. We do plan to sell our primary TX residence by that time, take the cash and purchase land and a home in a state like Arkansas or Tennessee. $500k cash will buy quite a bit of land and a 3-bedroom home in either of these states.
How old were you when you made your first million and have you had any significant behavior shifts since then?
I became a millionaire at age 47.
Does sudden wealth change a person? It shouldn't. I feel wealth magnifies who you already are. If you are a caring person, wealth will magnify this attribute and you'll be more caring and more gracious. If you're a jerk prior to becoming wealthy, you'll become a bigger jerk.
The one thing we millionaires have is PEACE OF MIND, and that's WORTH A LOT! Money doesn't buy happiness but it does provide peace of mind!
If you could rewind to when you first started out, what would you do differently?
I would have started investing in an IRA as early as possible. Even though it was only $2000 maximum contribution for the longest time, it still would have compounded and grown.
I waited until my forties to start contributing to tax deferred investment accounts, which is STUPID.
Fortunately, the majority of our liquid net worth is in a taxable account so there are no tax penalties when we need cash in early retirement. I won't tap the IRA for a long time.
What money mistakes have you made along the way that others can learn from?
The advice above will be worth its weight in gold to many of your readers. ALSO, place your assets in a Living Trust. This protects your assets and it passes to your heirs directly, bypassing probate. Probate is a pain the arse! Avoid it if you can.
For ultimate privacy consider setting up an LLC and placing your primary residence and any investment property in the LLC.
Both an LLC and a Living Trust can be set up at legal zoom. This is how I set up mine. It's rather simple and far less expensive than hiring an attorney.
DO hire a CPA for your taxes. I don't use turbo tax or any other tax software. My hedge funds and crowdfunding send me K-1's and they're a mess at tax time. At the end of the day, a CPA will save you thousands in taxes AND time! Time is our most important resource.
If you had to give advice to ESI Money readers about how to become wealthy, what would it be?
Start saving and investing early.
SHUN DEBT! Pay off your credit cards each and every month and don't buy something you can't afford.
Hey, if you NEED a new car to replace your old bucket-of-bolts, and you are offered 0% financing, take that deal! That's the exception. Drive Hondas and Toyotas, not Audi's!
When it comes to investments, stick with an asset allocation you are comfortable with. One that allows you to sleep well at night. Just because you're 25, what rule states you have to be 100% "all-in" stocks? Keep some cash on the sidelines for bargain-hunting later on.
Did anyone ever watch the original "Louis Rukeyser's Wall Street Week?" One of the regular panelists was Martin Zweig, a very successful investor. When he was most bullish he was only 60% invested in stocks. Theater panelist and Lou snickered at him for this ultra-conservative stance, but he called the '87 crash and his subscribers and managed accounts made money on that Black Monday. The guy was brilliant and he always had liquidity and he did a great job managing risk. He never cried in his soup when markets were falling. He's an investor I've tried emulating all these years and I have no regrets about it.
FUTURE
What are your plans for the future regarding lifestyle?
I mentioned we plan to sell our home and downsize a bit (our home is 3,100 square feet which is large for two people). We will buy some land and have several dogs and outdoor "barn cats". I'll hunt on my land, we'll have fresh eggs from our chickens and plan to set up an outdoor pistol range.
Gameplan: Pay off home over next 4 years, retire in 5-6 years with $2.5 million debt-free. Pay cash for the next home and land. Live on $75k per year.
Are there any issues in retirement that concern you? If so, how are you planning to address them?
Yes, only one big concern: HEALTHCARE COSTS!
This healthcare problem is the biggest risk we all share. If Washington doesn't come up with a solution soon, we are all doomed. This affects EVERYONE. We are all in this one together….
MISCELLANEOUS
How did you learn about finances and at what age did it 'click'? Was it from family, books, forced to learn as wealth grew, etc.?
I was a personal trainer when I graduated college and I had some affluent clients. A couple of them were in the financial industry and I learned quite a bit from them. One happened to be a retired floor trader from the CBOE options exchange. He made a fortune in the IBM options pit and retired at 40 years of age. He taught me a great deal about options, spreads, etc. I trade based on his lessons to this day.
I have read many books. I read Barrons every Saturday. I pay attention to the "gurus" in the financial news (Bill Gross, Jeffrey Gundlach, Michael Farr, etc.) and I am watchful of their appearances and interviews on TV.
The best investment book ever written in my humble opinion is "Fail Safe Investing" by the late Harry Browne
There is an open end mutual fund that invests according to his principles and I personally own this fund. It's terrific as it is diversified in negatively-correlated assets.
Who inspired you to excel in life? Who are your heroes?
The late Martin Zweig (mentioned earlier) was an inspiration. I called his office once and he actually took my call. He was very friendly and personable and as a result I invested in his closed-end fund, The Zweig Find (symbol: ZF).
That friendly phone conversation made huge impaction me. You can be wealthy and still be nice to people. Same goes for Wall Street trader, "Trader Vic" (Victor Sperandeo). I spoke with him several times over the phone and this made an impact.
Do you give to charity? Why or why not? If you do, what percent of time/money do you give?
I tithe 10% of my paychecks to our church. This is important to my wife and me. I have faith and I believe this is what I should be doing and I do it whole-heartedly. I can guarantee you that my life (and financial life) changed when I began tithing. Since that first tithe check I wrote I have never worried about paying bills, if there will be food on the table, etc.
Do you plan to leave an inheritance for your heirs (how do you plan to distribute your wealth at your death)? What are your reasons behind this plan?
I am leaving $100k to each child. The remainder goes to my wife thru my Living Trust. If we both die together, simultaneously the children are Beneficiaries of the Living Trust in its entirety.
FINAL NOTE:
My hope is that your readers appreciate my candor. Many fortunes have been made and later lost due to poor decision-making. There are consequences to every action. It's important that privacy, asset protection and capital preservation (when investing) are taken extremely seriously.
In this age of robotics-investing and passive indexes we are all so caught up in savings money in fees, we lose sight of the mere fact that this is a crowded trade.
When THE sell-off finally arrives, these index funds all holding the same stocks in their top 10 holdings and they'll all sell them at once to meet redemptions (since they're fully invested at all times).
Diversify into "alternatives" whether that be real estate crowdfunding, rental-properties, precious metal bullion liquid alt hedge-type mutual funds and hedge funds (for accredited investors) or even cash/CD's.
This is global financial system. What happens in Europe affects the US markets, affects China, Japan, Bangladesh, and Luxembourg. International diversification only benefits a falling dollar. It's not negative correlation. To be truly diversified means allocating your assets in negative correlations. When I mention precious metals I am not talking about ETF's like GLD. I mean purchasing physical gold and silver. Start with a roll of Morgan Silver dollars and evolve from there.
Also, having some cash on hand in the event of emergencies (and ATM failures like Puerto Rico!) is a good idea. If you hold some physical precious metal bullion, that cash on hand will never erode due to inflation. Think about that one a minute!