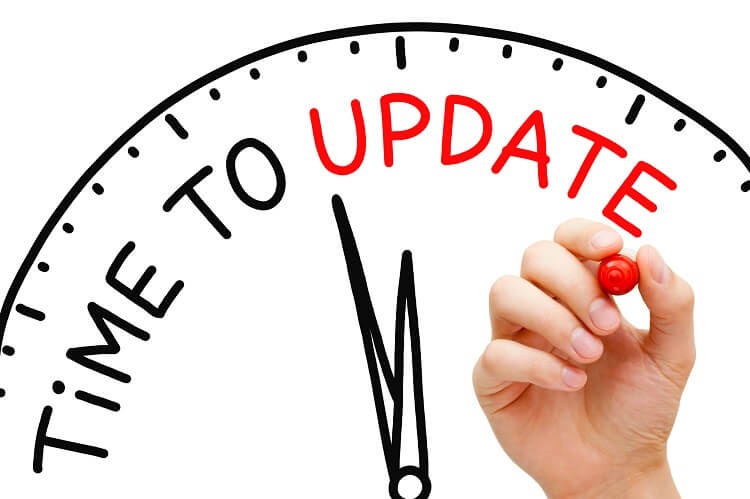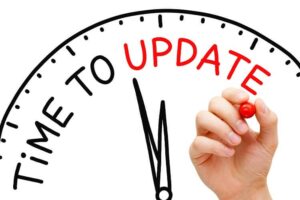 Today I have a couple updates for you from previous millionaire interviews.
I'm letting three years pass from the initial interviews to the updates, so if you've been interviewed, I'll be in touch. 😉
Today we begin with Millionaire Interview 2. FYI, both interviews took place in March 2020.
As usual, my questions are in bold italics and his responses follow…
——————————————-
What's happened both personally and financially since the interview?
Personally we are doing great.
Our kids are older and more active than ever.
We have continued our world travel as expats, now in Latin America.
Financially we have continued to benefit from career success and a good market (until recently).
What's changed?
As shared earlier, we have moved around (actually twice, different continents) since our last update.
We are really understanding more and more the increasing costs of our children. We know that this is a choice, but as parents we continue to try to give them lots of enriching opportunities.
Work-wise I have remained in the same company, which is unusual these days, but it's worked for me so far.
What's better?
My net worth! At peak (Feb, 2020) I was up to nearly $8M. This is double the $4.03M in 2016 during my last update. So it was a great run.
As our kids get older, it is fun for us to create new relationships with them as they shape into the adults they will become, even it can be painful and frustrating at times.
We have also gathered some more "worldly views" given we have been able to live across three continents since our last update.
What's worse?
Currently we are dealing with the COVID-19 virus like everyone else, so that has already impacted our net worth a good bit. Luckily we have long view, so we are not panicking.
I want to take this time to THANK ESI! I followed his work for a long-time, and I learned so much from him during the last major downturn. I vividly recall reading how he continued to invest in what (then) seemed to be the darkest times.
Right now, I am seeing this situation as a golden opportunity, really working to get as much of my cash as I can invested now while there is "blood in the streets". (Note: My wife did not like this comment, until I explained it was from Warren Buffett… )
Also challenging for us is to figure out what to do next with our family. We have moved around a lot and our oldest is soon to enter high-school, so we are really looking at what puts us in the best situation to give them a strong education, home base, and last few years together as a family before they go into college versus just what makes us the most money personally.
Any new future plans that are different than what you had thought back then?
I am sure I have changed a lot as a person, and my family has really changed too, but with that being said we are still faced with some of the same challenges (mainly trying to figure out what is best path for our children during these crucial years).
Money-wise, I was already seeing that I was hitting earlier Net Worth goals and raising the bar, so nothing different now. Before I shared having goal of 4M, but seeing 10M was achievable.
I don't have an exact number any more, I just keep looking for % increases and thinking about the big picture.
I used to think about retiring and semi-retirement more than I do today. I guess the more people get to work because they want to and not just because they have to, they can start to take more control of what they do and why, without fear of losing their job. This gives some freedom in itself. At least it has for me.
The biggest things I am discussing with my close friends right now (not sure when this will get posted, hope not too late) is not to miss this window! It is very short. China stopped for a few weeks in February, went through all the fear, now in March (say max 6 weeks) it is starting to resume to normal. That is happening everywhere globally right now, so there is panic and market opportunities. If we think back to 2008 Crisis, 1999 Dot-com crisis, 1987 crash, etc., time shows that these were great wealth creation opportunities if we could have gotten past the fear. We are in another one right now if we jump on it (just my view).
Special thanks as always to ESI for so openly sharing and creating such a great forum of information and exchange!
——————————————-
Next is Millionaire Interview 14 who included some questions from the original interview with updated responses.
My questions are in bold and italic and her responses follow…
How old are you (and spouse if applicable, plus how long you've been married)?
54 and 50. Married for 20 years, together for 27.
Do you have kids/family (if so, how old are they)?
Two (from first marriage) — boy and girl, ages 37 and 34, living on their own.
What area of the country do you live in (and urban or rural)?
Suburban Northeast.
What is your current net worth?
$3.1M (as of January 2020) – after market rout, now in March $2.7M (Retirement accounts lost about 19% – other savings/cash/assets intact).
What are the main assets that make up your net worth (stocks, real estate, business, home, retirement accounts, etc.) and any debt that offsets part of these?
Retirement Accounts – in January $1.95M (401Ks, IRAs, a small cash balance pension, 2 annuities) – now in March $1.57M
Real Estate – $860K net (5 homes and 1 raw land properties worth $1.25M, less $390K in mortgages = primary home, second home, and rentals)
Liquid Taxable Accounts – $263K (savings & quality individual stocks I dollar-cost-average buy over the long term).
Metals – $36K (hard assets, not metal funds)
Debt – mortgages (see above), floating credit card balances (can go up during a major renovation project, then paid off in a few months – currently $10K)
What is your job (type of work and level)?
I am an IT and Data Engineer for a large multinational corporation.
My husband manages our properties, renovates our investment properties, and works part-time as a handyman for family and friends.
What is your annual income?
$140,000, plus an annual bonus of ~$20K+ (not guaranteed, but have not missed one in 18 years).
What is your main source of income?
My salary.
The current rental income we receive goes directly to mortgage and expenses on the rental properties.
New questions for 2020 update:
Finances
See above for details.
Retirement income-wise, I only have a small pension besides our retirement savings accounts (my husband has no pension options).
So last year we bought two deferred annuities to help cover our fixed income requirements: $100K each, with guaranteed 7% compound interest – NOT simple interest – for 10 years, essentially doubling our money when we begin the income streams.
We are not deluding ourselves with ideas of those wonderful "illustrative" returns – but our guaranteed minimum income will be over $9,000 per year from each annuity, and with rental income and estimated Social Security, we should be able to withdraw less than 3% of my 401K account to cover our projected expenses.
"Free Time"
Travel is still a big thing, even though we want to scale back: last year was Montreal, Lake Tahoe, North Carolina road trip (retirement town research), and China.
This year we're planning Alaska for our 20th anniversary and my husband's 50th birthday (big bucket list destination), and we've already been to Palm Springs in January and Carnevale in Venice, Italy in February (yes, I was there just as the outbreak began, but I got home just before everything was locked down. And yes, I did self-quarantine when I got home – all good!)
Still continuing our hobbies where we have time – in no particular order: photography, gardening, motorcycle riding, fishing, quilting, reading, driving my BEAUTIFUL 1965 Shelby Cobra, home renovation projects (besides the rental properties), the occasional theater show or concert.
We will NOT have a problem finding things to do in retirement!
Family
My mom is still going strong at nearly 92. She lives in a house that my sister and I bought (she loves "complaining to her landlords" LOL) near most of the family, so has visitors regularly and it's easy for my sister or I to take her to doctor's appointments and such.
We did hire an aide to go visit daily to check on her, make sure she's taking her meds, and just keep her company for an hour. It relieves our minds to know everything is okay when we can't be there every day.
My husband lost his father and stepmother within a year of each other. Difficult, but he was sick for some time, and he knew it was time. His stepmother was a bit of a surprise, but at the same time it wasn't, if you can understand that.
My husband did get a generous inheritance, and after giving some to our kids as a gift and paying off a loan, we invested the rest in a mutual fund earmarked for our long term care (LTC). We had been batting back and forth for a couple of years whether to buy a LTC policy, but it was SO expensive, and the benefits had so many strings, and after reading online about the difficulties people had getting payments, we decided to self-insure. With a 6% average annual return for the next 20 years (we will be 75 and 70 years old), it should be worth around $300K, which is about what the LTC policy's benefits were.
We had a health crisis with our son last year that gave us quite a scare. Without too much detail, he had major surgery and was out of work for 5 months. His job offered no sick or vacation time, so those 5 months he had only state-sponsored disability income – not enough to cover living expenses, as I'm sure you can imagine, much less paying the monstrous medical bills that piled up.
I was very thankful that we were in a position to help him financially, so he didn't run up huge debt or get the negative credit issues that come with unpaid medical bills. And with my and my husband's flexible work schedules, we could be there for him and support his many doctor's appointments, etc. It brought us closer together as a family, and as he is now renting our garage apartment (see below) that he one day wants to buy from us, we will roll the medical expenses we paid into his mortgage, so he can also repay us in full (it is VERY important to him to pay us back, but VERY difficult to do while also paying his current bills).
Life
As usual with us, quite a lot has happened in 3 years. Here are some memorable ones…
We sold one of our rental properties. The return on investment was not great, but it was almost paid off, so I thought the additional income would be a benefit as we neared retirement (and there might have been an emotional attachment as well, since it was our first rental property).
But looking at the numbers in a dispassionate way, it didn't make financial sense, so we let it go. We got net $105K cash from the sale, which we put aside to build our (potential) retirement home in Vermont, so we would not have a mortgage if we moved there.
In late 2017, we decided my husband would work full-time for us on our investment properties. The money we didn't spend hiring out contractors offset his salary reduction, and with him working on a renovation full-time, we could have a property ready to rent in a fraction of the time, for a fraction of the cost.
We also increased our savings rate into after-tax accounts to build up a spending account we could access before we were able to withdraw from our retirement accounts. This would give us the chance to "test drive" our retirement budget, living of our planned spending ($8000/month was a very comfortable target we set for ourselves, and we structured our planned retirement income to this number).
Then, as with many companies, my company fell into a difficult business cycle – so in mid-2018, they laid off many people, and this time I was one of them. Luckily, I was given 6 months on the payroll to try and find another job internally.
I thought at first it would be easy, since I was very well-known and had a good reputation at the company. Except there were many people vying for the same positions, and let's just say the global headquarters in Europe had a much more "hands-on" involvement in selecting the candidate (i.e. they moved several of their people from Europe to US to fill the open positions).
After not getting the 3rd position I interviewed for (always being #2, or in one case, the hiring manager was told who to hire), I began looking outside the company as well. I interviewed for two more internal positions as well as a position at another company, and right down to the wire – 10 days before my last day – I was offered a position within the company AND a position at the external company, for identical (substantially reduced) salaries and bonus incentive!
Short-term, if I took the external position, I would still get 8 months severance and 5 weeks vacation pay from my current company, essentially getting double pay for almost a year! Tough decision, but I decided to stay at my current company for the "long-term view" view – I was fully vested to gain retiree benefits in 1 year, still had stock options I had not yet exercised, 5 weeks vacation, and I knew all the people I would be working with, so even though the job was very new, I would not be managing people, so I knew it would be much lower stress than the prospective new company (implementing a system that I had done before, with most likely the same levels of stress I had experienced before).
When I got laid off, my husband and I took a hard look if I should just take this event as a sign that I should retire. We had essentially hit "our number", but I really wanted to have a cushion of employer-sponsored healthcare, which I wouldn't be eligible for another two years.
And because my husband worked for us, when I was laid-off, we didn't have his guaranteed salary to fall back on as a cushion. Additionally, we were not ready to move to our downsized home, so we still had higher expenses than our retirement budget. So ultimately, we decided I would continue working until age 55, as originally planned.
What's better?
Making lemonade from lemons – the reduced salary is a perfect "test drive" for our retirement income, since my take home pay is close to what we budgeted we would live on. And more than a year into it, it's proven out perfectly – we're living comfortably and still saving a modest amount to add to our retirement nest egg.
When I got laid off, my husband was in the midst of renovating our "Option B" retirement home in our same neighborhood ("Option A" is to build a mountain home in Vermont). We also owned a building that garaged my 1965 Shelby Cobra and my husband's workshop, with an apartment overhead that we used for storage. We quickly changed plans for his next projects: finish Option B home so we could rent it out, then renovate the garage apartment as an additional rental (previously not planned for several years).
As a result, we have two additional rents coming in with no mortgages!
What's worse?
In my new position, my salary and bonus were significantly reduced, from ~$250K to ~$160K (~35%). We also do not have my husband's income, so we needed to really closely monitor all our expenses and reevaluate our long-term retirement plans. I also reduced my retirement savings for the company match and employer contribution (but is still 16% of my salary).
Naturally, having 19% ($400K) erased from the value of our retirement accounts makes me more than a bit nervous if I'm still to retire next year – you know, sequence of return risk and all that. And losing 35% of my salary is not good for my ego or our bank accounts.
We had delayed building our Vermont house until 2020 (now 2021 with the market tanking) – we want to keep the $150K cash we had set aside for this project as an emergency fund. Having this cash cushion is reassuring as we see what is happening in the market.
Any new future plans that are different than what you had thought back then?
Keeping my retirement date fluid, based on 3 factors:
1. As long as my current job is low stress, I will remain until they lay me off again, so I can collect the severance package. Then I will retire, regardless of current market conditions. If all goes well, my husband will continue to manage our properties and projects – if needed, he will go back to work (e.g. for healthcare insurance).
2. If we sell our current home and move into our downsized home (or Vermont), I will retire. We will have no mortgage, a ~100-150K profit from the sale, and lower living expenses in the smaller, newer, more efficient home.
3. If neither happens, I will keep working past 55 until I am confident we can live on our various income streams. This leads to that difficult position so many of us find ourselves in – when do we make the leap? I still may jump at 55, since on paper it's all good, but mentally letting go of that 'safety net' paycheck is really tough….
While it seems that we have had some pretty significant setbacks in the last few years, I hope that ESI Money readers can get some reassurance from our story, and see that even when events happen that may appear to sabotage your retirement plans, with a flexible approach and commitment to the plan, you can still achieve your retirement dreams. So stick with it!