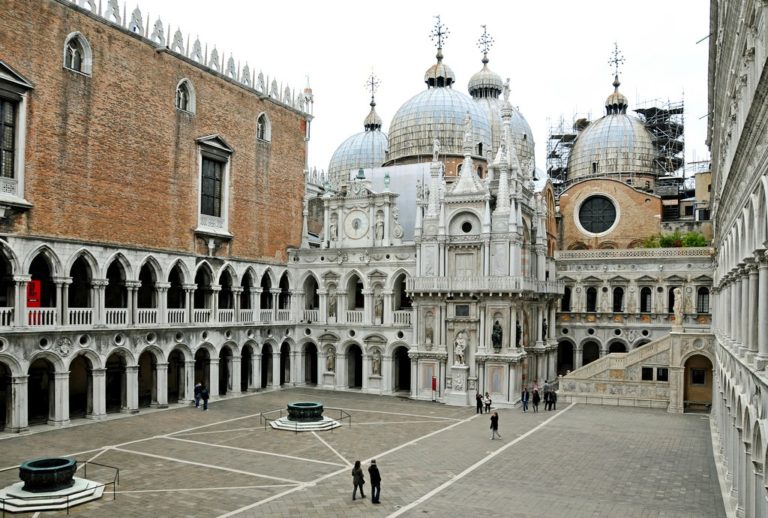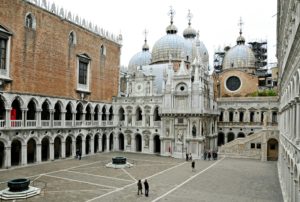 Here's our second interview with a millionaire as we seek to learn from those who have grown their wealth to high heights.
If you'd like to be considered for an interview, drop me a note and we can chat about what interview works best for you.
My questions are in bold italics and their responses follow in black.
At the end, I add some comments after the interview.
Let's get started…
How old are you (and spouse if applicable, plus how long you've been married)?
I'm 40! Big 4-0 now. Yes, still happily married, since 2004, so we crossed the 10 year mark a couple of years ago. My wife is 38.
Do you have kids/family (if so, how old are they)?
3 kids: Boy (10), Girl (7), Boy (6)
What area of the country do you live in (and urban or rural)?
We currently live in Italy. Temporary work assignment (starting year 2 now). Home base remains Florida, suburban area. We are strongly considering to move to more urban area when we return, primarily for improved schooling and proximity to my work and airport (I travel way too much, have to take the good with the bad).
The schools are not great next to my work so many of my colleagues use private schools. At approximately $20-30K per child we can't imagine using this option. Approximately $70K in post-tax income for the next 11 years or so… I just don't get how some of these people do it. We'd rather buy a home in the best public school zone, even if more expensive, not a top level home, and hopefully retain some of the value versus private-school option. This is still a thought, but sharing to see what reader feedback I receive.
What is your current net worth?
$4.03M
What are the main assets that make up your net worth (stocks, real estate, business, home, retirement accounts, etc.) and any debt that offsets part of these?
Assets
Real Estate – $509K
Notes – $135K (this is money I have loaned to Real Estate business (I am part of), I play bank)
401K & Roth IRA – $491K (have since added Roth's for my wife and me, through conversion)
Liquid- $2.79M (Here I include Company Stock ($535K), Brokerage ($2.1M), Cash ($133K))
Deferred Comp – $22K
Alternative Investments – $82K (Committed $300K on 3 different alt. inv. funds for super accredited investors through my brokerage)
Please note:
The above are all approximates, rounded numbers.
Does not consider Primary Residence (rented now while I'm on temp assignment, still w/ mortgage $150K, Value $370K per Zillow)
Real estate shown is (hopefully) conservative net value
Does not consider my children's 529's (college funds)
For Super Qualified Investor status I used maximum (non-conservative) real estate, including personal home, 529's, etc; unlike de-rated NW I show here and prefer to use personally
What is your annual income?
Varies. Salary is $221k. Remainder is combination of variable "job" — compensation, rentals, and dividends/notes. In total is about $500K pre-tax annual, but mix of each varies and largest part still remains "job".
My salary is heavily incentive (variable comp) based, overall market is tough and "job" based comp is likely not growing; possible to contract a bit. Previously I was just about maxing out. Nonetheless, I am still very fortunate and "job" comp is very healthy.
Looking for much more income from non-"job" based assets. My rental properties income recently struggled (still positive, but not as high as before.. various reasons, but taking action to correct). Also the market is not optimal to get great yield! I have enough core capital at work that would be great to be generating much higher returns and my NW would sky rocket. I am look closely at all the efforts being down by various bloggers on P2P Lending, Crowd-funding, etc. This led to my alternative investment effort above.
What is your main source of income (be as specific as possible — job, investments, inheritance, etc.)?
Main is still job, heavy bonus/incentive based, but my portfolio (including investment properties) is becoming substantial enough that it is a big part.
What is your annual spending?
Negligible for someone in my situation. I say this based on my peers, and even family making significantly less and with less net worths. We are "hyper savers". This is a big key to the big net worth increases realized over past few years (averaging about 20% or so annually for past few years).
My wife is incredible. I am more of hyper saver than her, but she is not far behind me. We don't feel like we are missing out on things, we search for great opportunities to do with kids or ourselves but don't lose sight of cost…
I can't give you an exact dollar amount since I subscribe to "pay yourself first" so I really don't get caught in counting where every penny goes. I used to try this and I am just too anal to do it. I freak out over chewing gum at 25 cents when I try to track. I realized my income was huge and I just don't spend enough to stress over tracking it… nor does my wife. I would feel differently if I saw my account not increasing as much. I know this goes against all the logic and all the blogs but it works for us…
With this being said, I would like to share that we are both visibly noticing, and feeling, the financial growing pains of having three young kids. We have always been on the more practical side of what and when we get them items or put them into activities. We understand these are choices, and we could stop if we needed, but since we are fortunate and able we are putting our kids into more and more activities over time. This comes with very substantial direct and indirect costs (e.g. music classes, soccer classes, etc). I follow blogs, such as ESI Money, who talk about buying cars for his driving age children, etc. and remind myself that many more costs are right around the corner…
How did you accumulate your net worth (what did you do, what happened, etc. — this is where you can tell your story and give readers insight into how you became wealthy)?
Always was a hyper saver, just did not spend money frivolously, even when everyone around me did. I avoid almost ALL financial temptations.. I love gadgets and other cool stuff too… does not mean I need to have every one of them, or have them immediately at highest price… My kids all have iPhones now. My parents and friends passed to them as they upgraded to new ones. We don't ask for hand me downs and don't act poor, but we often take things that folks just don't want and it is nice to us… simple folks
Another thing that helps a lot, my wife does all the cooking at home. She does not work now, she stopped working after our 2nd child was born. She was never a big earner, so this made sense. Prior to her leaving work we were living off her income alone though I was making significantly more.
We have just saved a lot and put the money to work: real estate & stock/bond market. No inheritance, crazy get lucky stock picks, or any of that. Really my career is the main reason I have money, but then what I did with it was key to getting "wealthy".
What have you learned in the process of becoming wealthy that others can learn from (what can others apply to become wealthy themselves)?
A few things:
Money makes money. Having a plan helps create money, it is not accidental. Use it wisely to produce more versus throwing it away on material stuff that will depreciate or be obsolete soon.
Earn as much as you can (grow your career as you always say… I did this and it has really paid off. My parents came to US from another country and are not college graduates. My wife's parents are poor living in a foreign country, not American. So we are self-made, no silver spoon at all. I earn more than all of our parents put together, by a lot, just on my base salary.
Save as much as you can.
Marry wisely.
Share and teach. The more you share, like ESI, the more you get back and can learn/grow from. Teach. By teaching others what you know, it will reinforce or challenge your understanding and help get you to higher level.
What are you currently doing to maintain/grow your net worth?
Continuing to focus on career to hit incentives get promoted, etc…
Make sure all additional money I get is going towards some investment mechanism: (1) buying stock/bond, (2) real estate, (3) dividend opportunities, (4) buying notes… Key is to create different money streams to diversify and grow versus buying material objects. Time is on my side if start now.
Do you have a target net worth you are trying to attain?
If it was just my wife and I, then we would be close to retiring now. However as the kids get older and more expensive it keeps me focused to aim higher.
My original plan was $4M. I may have this amount today, but it is not all liquid. Over time I see bigger numbers attainable. I am young, my family's future needs (desires) are an unknown, so I have been struggling in my mind what direction to go. I follow many of these FI / FIRE blogs / podcasts etc. I enjoy the community and like-mindedness. I realize that right now I am very fortunate financially.
On one-side I say ride this out 5-7 more years and exit gracefully since I should hopefully have enough to do so, while on the other side I do the math and realize that $10M is attainable in my lifetime, which even now is very hard for me to imagine and seems a dream (just making sure I know "why" I would be doing it, and am ok with the sacrifice, opportunity cost). At a minimum looking forward to getting $4M liquid, and $5M total are next step-function milestones…
What are your plans for the future regarding lifestyle (for instance, will your net worth allow you to retire early, downsize jobs, etc.)?
Retire early. It may be semi-retirement, not sure, since I am so young I may not stop all together. I think my childhood poverty has really focused me to make enough I never have to worry again, whether i have a job or not… this is probably a big driver for me not commonly openly discussed. My wife just lets me take care of the money, she does her part by keeping costs way down, but keeps me in check since we do have kids and need to have some balance… she is amazing in this regard.
I am regularly evaluating this very question. My net worth is starting to afford me many options, but what will bring maximum happiness for me is the question. Job-wise I am very content. Reached a level that seemed like a dream to me some years ago, great company with people I respect (though things are always changing in my industry), and I still seem to be viewed as a top-performer with some potential to grow. However growth at the top quickly get stifled since there are less chairs and a lot of good, strong people to compete against.
So I have thought a lot about going to another company. This would be to test myself, see how much of my experience and knowledge is transferable, show I can do it somewhere else, not just a product of this environment, etc. Yet I find myself questioning why? Is it for money, title, what?
Money-wise, yes, I should make more or why go, but at this point if I follow my path I make enough to reach my goals. Title, I focus a lot of effort to ensure my identity is not about my job / title / etc. (this is a critical error, in my view, that I have seen many people make), so to chase a title does not match my personal values.
Of course, I share all this since I am eager to hear other reader thoughts. At a minimum I expect to work for another 5-7 yrs, my children will then be approximately 17-13 years old and it will be an entire other world!!! I don't want to overlook our parents. My wife and I are fortunate that our parents are still alive, relatively young (low 60's), and fairly healthy (a few recent scares). So the remaining time with them is also a factor. They are either retiring or will be retiring in the next 3 years, so this will open different opportunities to experience with them while there is time…
Is there any advice you have for ESI Money readers regarding wealth accumulation?
You have a choice of what to do with each dollar, so why do so many people struggle to delay gratification and throw away so much money on temporary things? My advice is don't be materialistic, avoid competing with friends and neighbors, and be very conscious and cautious of ALL marketing.
I'd like to take this opportunity to thank ESI for all that he does. His openness and sharing really is something I look forward to and grow from. Also to the other readers/bloggers, I often go through your comments and appreciate the sharing and thought, I learn a lot from it.
————————————————————
ESI's Thoughts
Another excellent post! THANK YOU to today's interviewee for sharing with us.
Funny how it always seems to come back around to "the big three":
Any thoughts you'd like to add?
photo credit: archer10 (Dennis) OFF Italy-1574 via photopin (license)