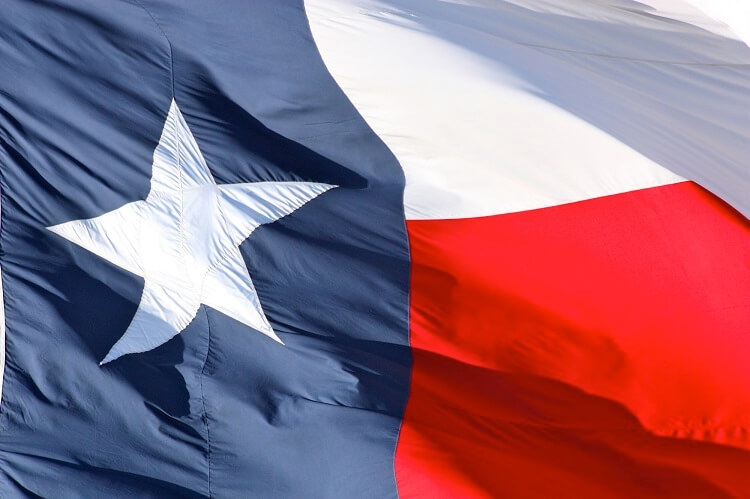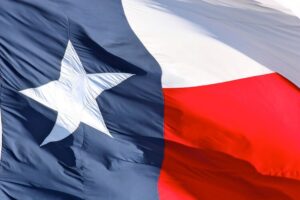 Today I have an update for you from a previous millionaire interview.
I'm letting three years pass from the initial interviews to the updates, so if you've been interviewed, I'll be in touch. 😉
This update was submitted in April.
As usual, my questions are in bold italics and their responses follow…
OVERVIEW
How old are you?
I'm 46 and my wife is 48.
We've been married 13 years.
Do you have kids?
We have three children under age 12.
What area of the country do you live in (and urban or rural)?
We live in a suburban area in Texas.
What was your original Millionaire Interview on ESI Money?
I was MI 107.
My original interview was in late 2018.
Is there anything else we should know about you?
My wife and I were fortunate to grow up in stable middle-class families that prioritized education and a strong work ethic.
All four of our parents worked growing up. My wife's parents were extremely frugal. Mine, not so much – they tended to spend whatever they earned.
In any case, our parents laid a solid foundation for us. We got a head start in life and we're grateful for it.
One downside is that we both have trouble relaxing. If we're not working on something productive, it feels like we're cheating.
NET WORTH
What is your current net worth and how is that different than your original interview?
Our net worth is $7.5M.
This is up from $4.2M at the time of the interview.
What happened along the way to make these changes?
Our investments are up roughly 55% since the original interview. We have benefited from market tailwinds, continuing to invest aggressively, and riding out the brief Covid dip in March 2020.
Due to the red-hot Texas real estate market, our primary residence has increased in value by nearly $500,000 according to a recent appraisal. I know there's debate about whether to count your primary residence in your net worth, but if you follow the basic definition that net worth is assets minus liabilities, then you count it. Late last year we refinanced our primary residence to a 10-year mortgage at just over 2%. In hindsight I'm very glad we did this, with mortgage rates and inflation very much on the rise.
We have also purchased two rental properties in the past few years. We have about $275,000 in equity in those two properties.
Finally, we invested $50,000 in two private equity funds. One investment was in a broad fund of artificial intelligence startups. Of those startups, one has gone public but has not done well since its IPO, so the return on that fraction of the investment was around negative 75%. That's really the only "bad" financial experience I can think of over the past few years, and in the g picture it's not a lot of money.
The other private equity investment was in a single technology company that I've followed for several years. A few years after this investment, the company had another funding round and, based on the resulting valuation and assuming we found a buyer at that price, our return would be roughly 4x to 5x. Our intention is to hold this indefinitely.
These private equity investments are illiquid and are high risk, but it's a small percentage of our portfolio so we're comfortable with it.
What are you currently doing to maintain/grow your net worth?
We are continuing to work at our "day jobs" and are probably close to our peak earning years.
We continue to max out our tax-advantaged retirement accounts. We also do a backdoor Roth every year as well as a "mega" backdoor Roth with after-tax contributions to my 401k. We put another $3000 per month into our primary brokerage account.
The real estate investments mentioned above are a way to increase our net worth using leverage. A metric I track is our ratio of assets to liabilities. For us, it's about 9:1 even after taking on new mortgages for the rental properties.
EARN
What is your job?
This is unchanged from our previous interview.
I'm a senior manager at a high-tech company, working in research & development.
My wife is a primary care physician.
What is your annual income?
According to our 2021 tax return our total income was around $750,000.
Of that, about $640,000 was from salary and bonuses, and the rest from dividends and capital gains.
How has this changed since your last interview?
This is up from 2018, when our total income was $620,000, of which $505,000 was salary and bonus.
Our base salaries have continued to increase at a modest rate. Other differences would be:
The bonus/variable portion of my pay, which fluctuates year to year based on the company's performance, our stock price, and other factors. Recently it has been higher. It will not necessarily increase every year.
We sold some stock to make down payments on the rental properties, which caused some capital gains.
Have you added, grown, or lost any additional sources of income besides your career?
As mentioned above, we now own two rental properties. In terms of cash flow, these are just slightly positive, so we aren't counting them as a source of "income".
As I said in the original interview, trying to work two demanding jobs and raising three young children makes us hesitate to take on a "side hustle", even though this is standard dogma in the FIRE world. I suppose you could call the rentals a side hustle, but I am using a property manager, so this doesn't take too much time.
SAVE
What is your annual spending and how has it changed since your interview?
We spent about $220,000 in 2021.
I tried to include just "lifestyle spending" here and not things like income tax, home repairs that were covered by insurance, down payments on the rental properties, etc. This is up about 10% from 2018.
The major categories are:
Home mortgage – $70,000 in 2021 vs $55,000 in 2018. This increased because we started paying a mortgage a few years ago on a second house, which my mother lives in. This and the mortgage on our primary residence were 15-year, which drove the monthly payments higher as we wanted to pay these off sooner. We were also paying extra principal. Late in 2021, we did a cash-out refinance on our primary residence and paid off the balance on the second house. Now we have just one 10-year mortgage at a super-low rate.
Child care – $23,000 in 2021 vs. $35,000 in 2018. Child care does get cheaper as your kids get older and age out of day care. Hooray!
General merchandise – $10,000 in 2021 vs $10,000 in 2018. This is Amazon, Sam's, Wal-Mart, Kohl's, Target, etc. Kind of pleased that this didn't increase even more given inflation and that kids' clothing, shoes etc. are getting more expensive as they get older.
Charity – $6,000 in 2021 vs. $10,000 in 2018. We had a one-time gift in 2018 that hasn't repeated. I'm embarrassed that this isn't higher.
Auto Loan – $0 in 2020 vs. $9,000 in 2018. I have a goal to never have another auto loan!
Home maintenance – $10,000 in 2020 vs. $8,000 in 2018. Although I find a lot of home maintenance tasks to be a welcome break from working on the computer all day, and I am a DIYer at heart, this is about buying back our time. We still outsource as many tasks as we can – lawn mowing, pest control, housekeeping, etc. I think this increase is just inflation.
Travel/vacation – $13,000 in 2021 vs. $8000 in 2018. As we started to pull out of the pandemic, we scratched the travel itch a little more. We're also past the days of forcing ourselves to stay at Motel 6 or Super 8.
Groceries – $10,000 in 2021 vs. $8,000 in 2018. Inflation and bigger kids!
Eating out – $7,500 in 2021 vs. $5,000 in 2018. It certainly didn't feel like we "ate out" as much during the pandemic, but we did order a lot of take-out food.
Insurance – $5,500 in 2020 vs. $4,000 in 2018. Includes life, auto, disability, and umbrella.
Internet/TV/Mobile Phones/Streaming Services – $4,500 in 2021 vs. $4,000 in 2018.
Healthcare – $3,500 in 2021 vs. $3,000 in 2018. We're fortunate to have a healthy family.
Utilities – $3,500 in 2021 vs. $3,000 in 2018. This is just the basics: water, electricity, gas.
Clothing – $1,500 in 2021 vs. $2,500 in 2018. This seems low. Working from home has allowed me to skimp on new clothes!
Auto – $6,000 in 2021 vs. $2,000 in 2018. We had some expensive repairs last year. But one of our cars is approaching 200,000 miles and both cars are paid for! I'll spend $5,000 on repairs if it gets me another two years of life out of my car.
Entertainment – $2,500 in 2021 vs. $1,500 in 2018. This includes concerts, sports tickets, etc.
Subscriptions – $1,000 in 2021 vs. $900 in 2018. Includes newspapers and a few magazines. I must not be a Millennial because I read the local newspaper every morning with breakfast as well as other traditional sources like the New York Times and the Economist.
Homeowners Dues – $700 in 2020 vs. $700 in 2018. Among other things this gets us access to the neighborhood pool. Cheapest pool ever, and I don't have to clean it.
Gasoline – $2,800 in 2021 vs. 1,600 in 2018. A few more long road trips. One of our cars is electric, so the overall spend is not too high here.
Education – $5,000 in 2021 vs. $1,000 in 2018. This includes kids' sports leagues, music lessons, gymnastics, various summer camps. This has increased dramatically as the kids have gotten older and are in more activities.
Hobbies – $8,000 in 2021. We bought a used piano as multiple people are now taking lessons and like to play at home.
Legal – $5,000. We did some estate planning and needed help with a few other things.
Personal Care – $1,500 vs. $1,300 in 2018. Mostly haircuts.
What happened along the way to make these changes?
Our spending has not changed much from 2018. The main factors would be inflation and the kids getting older. We are fortunate to not have any huge, unexpected expenses.
I don't feel like we're big spenders. But when you step back and look at how we spent $220,000…that's a big number.
INVEST
What are your current investments and how have they changed over the years?
According to Personal Capital we're currently at:
1.8% cash
11.7% bonds
24.1% international stocks
54.6% U.S. stocks
7.8% alternatives
This is not much different than our allocation in 2018.
What happened along the way to make these changes?
Knowing that we are getting closer to retirement, we have been trying to reduce the aggressiveness of our portfolio for a few years now.
Due to the long bull market, the stock portion of the portfolio continues to dominate. We'd like to increase the non-stock portion as a percentage. But to do that, we need to sell some stock (which triggers a capital gain); invest more aggressively in the other categories (we're trying, but the "old money" already in these accounts is a lot more than the "new money" we're contributing each month); or wait for stocks to fall such that it comes into balance.
MISCELLANEOUS
What other financial challenges or opportunities have you faced since your last interview?
The biggest challenge we have is long term care for my mother, whose health has declined since my father's death a few years ago.
Unfortunately, my parents would be a case study in how not to prepare financially for old age. Although they earned good money for a very long time, they saved very little and, to my knowledge, never invested any of it.
My mother lives month-to-month on Social Security. She has no long-term care insurance. She lives in a house that we own and maintain, so she has no "home equity". If she reaches a point where she cannot live independently, it's likely we'll have to shoulder more of her financial burden.
To be honest, I sometimes feel resentful that my parents didn't plan better and that they never had an honest conversation with me, telling me they might need my help some day. My father was very secretive about money, so my parents' financial problems were left for me to discover after he died. My mother was mostly ignorant. This weighs on me.
On the other hand, my wife and I are in a very strong financial position, and we have the means to help. My parents laid a strong foundation for me early in life that has allowed me to be successful. In my more grateful moments, I try to think of this as my way of repaying what my parents gave me.
Overall, what's better and what's worse since your last interview?
Our kids are older, so child-raising is easier now and just as rewarding. Changing diapers, waking up in the middle of the night, getting kids dressed, making lunches, putting them over your shoulder when they're tired and can't walk any more, pushing strollers – all of that is a physical drain. We're approaching 50 and we're happy that our kids are becoming more self-sufficient.
My own work has become less stressful. A combination of working mostly from home since the pandemic began, very limited work travel, plus other changes within my company, has resulted in work feeling a little less frantic now.
Our financial picture also lets me relax a little. If I lost my job or needed to make a change, I could take several months off, and we'd be fine.
On the other hand, the last few years have been very stressful for my wife. Physicians are avoiding or leaving primary care for many reasons. Primary care doctors, on average, earn less than specialists while medical school debt continues to climb, so fewer medical students want to enter primary care. Others are just burned out – by the pandemic or otherwise – and are quitting or retiring early. That shortage leaves a growing burden on those who remain.
My wife's company wants her to see more patients, but she physically can't do it – there aren't enough hours in the day and patients are already angry that they don't get more of her time. Nearly every night, she's up until midnight answering patient emails, typing notes, filling out forms for insurance companies, etc.
She loves practicing medicine and she loves (most of) her patients, but she loathes the bureaucracy of the health care system. The pandemic has exacerbated all these problems. She's seen an increase in the number of patients who are uncooperative or belligerent due to pandemic-related rules. Some of her office staff have even been threatened with violence.
Both of us would hesitate to recommend our kids pursue a career in health care, which is sad.
What are your plans for the future?
In the original interview, I wrote: "We'd like to have a net worth of $7M by the time we're in our mid-50s. We think that will be enough to sustain us through retirement."
Well, here we are shy of 50 and we're at $7.5M. But it doesn't feel like time to stop.
I still see a ton of uncertainty. We have three young children. The youngest is more than a decade away from starting college. Who knows what college will cost then, or whether they'll need help after college, or whether they'll even go to college?
Then there's my mother's situation. I don't think I'd be comfortable retiring now, even if our net worth was $10M or more. We're in a different place than people whose parents are well-off and who are empty nesters in their early 50s.
There's also the looming question of: what would we do with our time if we retired? We'd like to travel, but that's mostly limited to summers and holidays while our kids are in school. I've read the advice that one needs to retire "to" something as much as "from" something. I admit that we haven't figured out the "to" part yet.
I'm also afraid that if I stopped working, it would be hard to go back. Even now, if I take just a week off, I feel disoriented when I come back to work. I can't imagine taking 6-12 months off and trying to re-immerse myself if I decided I needed to work again. I'm not saying this fear is rational, but it's real.
We will likely be poster children for "one more year" syndrome.
Given that you have a bit more wisdom and experience, what advice do you have these days for ESI Money readers?
I mentioned above feeling less stress in my job than I did several years ago. Another factor in that is trying to adopt more of a "don't sweat the small stuff" attitude. I recently came across some old work notebooks, many from 10-15 years ago. One thing that struck me was the amount of stress I remembered feeling at the time, versus how unimportant the things mentioned in those notebooks seem in retrospect. I'm more likely now to save my stress for the things that are really going to matter in the long run, and letting the day-to-day annoyances just slide. There's not enough emotional energy to worry about everything.
A few years ago, around the time my father died, I read The Top Five Regrets of the Dying. The regret that jumped out at me the most was, "I wish I'd had the courage to live a life true to myself, not the life others expected of me".
Social media has amplified comparisons to family, friends, and colleagues. All day we are bombarded by messaging about what we "should" be doing. I can tell you that after my father died, the things people praised him for were about being true to himself as a husband, father, friend, and person of faith, not how he measured up against some artificial comparison.
David Brooks, in The Road to Character, talks about "eulogy virtues" versus "resume virtues". As I get older, I think more about the eulogy virtues and less about the resume virtues.