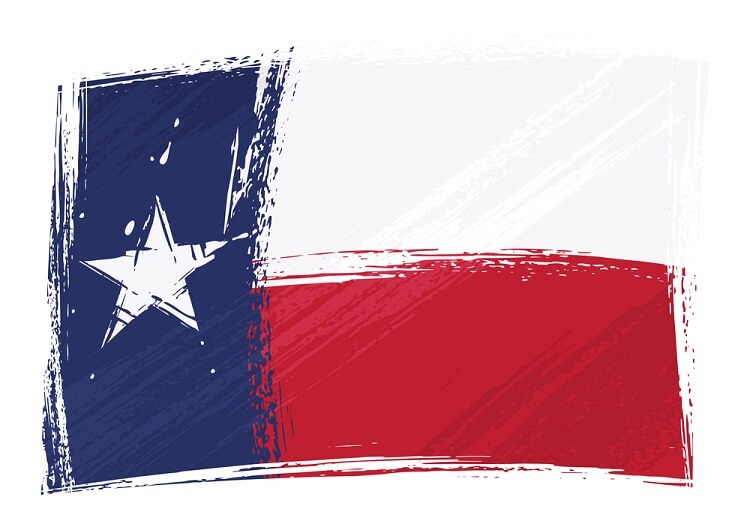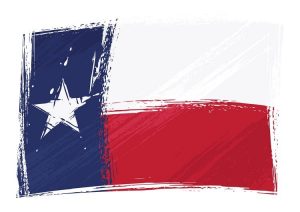 Here's our latest interview with a millionaire as we seek to learn from those who have grown their wealth to high heights.
If you'd like to be considered for an interview, drop me a note and we can chat about specifics.
My questions are in bold italics and his responses follow in black.
Let's get started…
OVERVIEW
How old are you (and spouse if applicable, plus how long you've been married)?
I am 43 and my wife is 45. We've been married 10 years.
Do you have kids/family (if so, how old are they)?
We have three children, all under the age of 8.
What area of the country do you live in (and urban or rural)?
We live in a suburban area in Texas.
What is your current net worth?
Approximately $4.2M
What are the main assets that make up your net worth (stocks, real estate, business, home, retirement accounts, etc.) and any debt that offsets part of these?
Home – $625,000
Cars – $70,000
Brokerage account – $1.5M
Retirement accounts (401k, 403b, Roth IRAs, etc.) – $1.8M
Company stock – $370,000
529s – $100,000
Real estate crowdfunding – $10,000
HSA – $8,000
Cash – $40,000
Mortgage – ($310,000)
Auto loan – ($28,000)
EARN
What is your job?
I'm a senior manager at a high-tech company, working in research and development.
My wife is a primary care physician.
What is your annual income?
Approximately $500,000.
Tell us about your income performance over time. What was the starting salary of your first job, how did it grow from there (and what you did to make it grow), and where are you now?
My first job out of college, as an entry-level engineer, paid $40,000/year. Prior to that, all my jobs had been hourly ($5-$10 per hour), so $40,000 felt like a king's ransom.
There hasn't been any magic formula to growing my income. I concentrated on working hard, learning as much as I could, and taking on more responsibility over time. Eventually I moved into management and my areas of responsibility continued to grow. Over 20+ years, my salary has risen to about $200,000/year.
My wife made about $130,000/year coming out of her medical residency. Her income also grew steadily as the going rate for doctors grew.
After our children arrived she cut back her hours, but still makes about $200,000/year.
The rest of our annual income is from work bonuses, company stock, dividends, and capital gains, which we typically reinvest.
What tips do you have for others who want to grow their career-related income?
My wife and I are fortunate that we both found careers that are high-paying to begin with, and in which we've been able to perform at an above average level.
Having said that, I can honestly say that neither of us chose our fields because of money. We both had an affinity to math and science, and we chose fields that were interesting and played to our strengths.
We're very unusual in that both of us work for the same companies we started with out of school/residency. What has worked for us is consistency. We might have been able to increase our earning by job-hopping more often. But by not job-hopping, we've had no period where we weren't earning, weren't contributing to retirement accounts, weren't vesting company stock, weren't building a top-notch reputation within our companies, etc.
It's also not in our personalities to job hop. We're all about stability and consistency. It's much like investing in general.
It's worth mentioning that in terms of career trajectory, my wife's career and mine have been different.
My wife has always wanted to be a great clinical physician. She has no interest in administration, committees, politics, or "climbing the ladder". She has spent the minimum energy possible on those things. She maximizes time with patients and reading the medical literature. Thankfully, "just" being a great doctor is enough to earn a very good income.
That approach would not have worked as well for me. If I had remained a purely technical engineer with my nose to the grindstone, my income would have grown, but not to $200,000/year. I had to learn to differentiate myself from my peers. I had to learn a lot of soft skills: management, communications, finance, HR. I had to gain some political savvy.
So that has been a difference between my wife and me. You need to know how to grow your income within the specific constraints of your situation.
What's your work-life balance look like?
It's not as good as we would like it, but it's not awful.
Around the time our first child was born, my wife gave up hospital call and became purely clinic-based, so there are no more 2 am drives to the hospital.
On weeknights we almost always eat dinner as a family, but we often work after the kids are asleep. We seldom work weekends.
I travel about one week per quarter for work. This is hard on my wife as she has the kids by herself that week, on top of her job.
There have been periods, especially when our kids were infants and we were getting very little sleep, when I honestly questioned whether we could keep it up. I entertained the thought of becoming a stay-at-home father, because my wife's salary has exceeded mine during most of our marriage.
There just weren't enough hours in a day, and we were exhausted. We pushed through that phase and are now in a period of somewhat better balance.
I have accepted that we are living through an inherently stressful time in our lives. We have young children, demanding jobs, and aging parents. Every one of these commitments is important and requires time and energy. There's no easy way through it.
Do you have any sources of income besides your career? If so, can you list them, give us a feel for how much you earn with each, and offer some insight into how you developed them?
We earn dividends on our investments, and I get a bit of income from my crowd-sourced real estate account, but most of our income is from our jobs.
I read a lot about "side hustles", and how everyone needs to have "multiple income streams". Sorry, but with all the demands on our time (see above), we have zero interest in a side hustle. This is probably a great idea for some, but neither of us wants to trade time for more money at this point in our lives.
SAVE
What is your annual spending?
We spent close to $200,000 last year. See below.
What are the main categories (expenses) this spending breaks into?
I switched from Quicken to Personal Capital about 18 months ago. I used its cash flow features to look at our spending.
A few things jumped out. First, we've spent a lot in the past year. Frankly I'm embarrassed that it was so high, and I see plenty of opportunities to cut back.
Second, I need to work on classifying expenses. Personal Capital does a decent job, but many things were incorrectly categorized and I had to spend a few hours cleaning it up to get an accurate view.
The main categories are below. We also had a few large, irregular expenses. We spent several thousand dollars setting up an estate plan and living trust. We also assisted an extended family member with a major expense. Those are non-repeating (hopefully) but they count as money spent.
Home mortgage – $55,000. This includes property tax, insurance, and $400/month in extra principal.
Child care – $35,000. We have multiple kids in day care and it's expensive.
General merchandise – $10,000. This is anything we buy from Amazon, Home Depot, or Target, for example, that doesn't fit neatly into the other categories.
Charity – $10,000
Auto loan – $9,000. I'm about halfway through a four-year car loan.
Home maintenance – $8,000. This includes lawn care, maid service (twice a month), and pest/mosquito control. I don't like that this number is so high. I like working in the yard. But our philosophy is that while we're both working, we want to reserve as much of our free time as possible for our family.
Travel/vacation – $8,000. A lot of this is airfare. On family trips, we're pretty frugal once we reach our destination, but flying five people anywhere is never cheap. We also splurged on a tenth anniversary trip, which was our first trip without kids in several years.
Groceries – $8,000
Eating out – $5,000
Pets – $5,000. Yikes. This includes boarding for our dog when we travel, plus a lot of medicine and vet care. Our dog is in his later years and has needed a lot of help lately.
Insurance – $4,000. This includes premiums on auto, disability, life, and umbrella.
Internet/TV/Mobile phones – $4,000
Healthcare – $3,000. We have a high-deductible plan so the doctor visits add up.
Utilities – $3,000. Gas, electric, water, trash.
Clothing – $2,500
Auto – $2,000. This includes gasoline and maintenance.
Entertainment – $1,500. This includes concerts, movies, birthday parties, tips to the amusement park, etc.
Subscriptions – $900. We subscribe to the New York Times, the Economist, and out local paper. This also includes subscriptions to certain online services like Dropbox.
Homeowners Association dues – $700
Do you have a budget? If so, how do you implement it?
We've never had a budget.
Our approach is to max out everything: our employee retirement accounts, our Roth IRAs (backdoor Roth), my employee stock purchase plan.
After that we automatically invest at least $4,000 per month into our non-qualified brokerage account.
We also pay extra principal on our mortgage every month, which I view as a kind of investment.
We sock away money automatically in as many places as we can until it starts to hurt.
I keep an eye on our spending and dial back when it looks too high, but it is a subjective evaluation. This approach has worked for us in terms of our net worth growth.
We do not have any separate accounts except for retirement accounts. Everything's shared and we can both see every dollar. This is only a problem when we want to buy each other a surprise gift!
I am the money person in the house. My wife has access to everything and I keep her in the loop, but I have a greater interest in the details and I enjoy it.
What percentage of your gross income do you save and how has that changed over time?
We save about 40% of our gross income.
I haven't tracked our savings rate over time but I'm certain it has grown.
Early in my career I was only investing enough in my 401k to earn the employer match. Now I max it out.
Our lifestyle has inflated, but at a slower rate than our income has grown.
What is your favorite thing to spend money on/your secret splurge?
I splurged on a very nice car ($80,000) a year ago. That's really the only luxury item that we own.
We don't have expensive tastes (yes, the car above was an exception). Our family vacations tend to be in national parks. We stay in cheap hotels. We both pack a lunch most days. We don't buy expensive clothes.
For dinner, we do eat out frequently. My wife is the family cook and eating out is a way to give her a break on the weekends. But we seldom eat at fancy restaurants. With our children being young, that's a bad idea anyway.
As an engineer I do have a weakness for gadgets and electronics. Thankfully none of this is very expensive.
INVEST
What is your investment philosophy/plan?
As I mentioned above, we max out every tax-advantaged account possible.
Beyond that we put money into our brokerage account every month.
We do have a financial adviser who has helped us with our asset allocation and fund selection. Currently we have about 59% U.S. stocks, 18% international stocks, 11% U.S. bonds, 2% international bonds, 7% alternatives, and 3% cash. Some of this is index funds and some is actively managed. We rebalance yearly.
We don't own precious metals or anything else that's outside the mainstream. I did buy $500 of bitcoin as a curiosity, and to motivate me to follow what's happening with cryptocurrency and blockchain. I don't consider that an investment, however.
What has been your best investment?
I have rarely invested in individual stocks (see next question) so I don't have any miracle stories about stocks that went through the roof.
The stock market crash of 2008 happened within weeks of our honeymoon.
We did lose a lot of money on paper but in hindsight, the timing was fortunate. We had just combined our finances, were living in one house instead of two, and didn't have children yet. Both our jobs were stable. We felt that it was a good time to invest aggressively.
I'd say our best investment was to stay the course during that downturn and ratchet up our savings, which we were in a better position to do once we were married and living off two incomes. That discipline has obviously paid off in the decade since the crash.
What has been your worst investment?
I bought Dell in the late 1990s. It was Dell's heyday. Naturally I bought at a high and it took a dive right after I bought it. I held it for years and it never recovered. I finally sold it at a loss.
Conventional wisdom is to invest in what you know. I know an awful lot about computers. That didn't translate to any success in this case.
I probably only lost $1000, but the experience made me wary of investing in individual stocks. I have very little confidence in my ability to pick stocks.
What's been your overall return?
Turns out this is a challenge to measure precisely.
Some accounts (like my 401k) make this incredibly easy; you just enter the dates of interest in the web site.
Our brokerage account, on the other hand, doesn't offer such a tool so I've tried to calculate it myself, which is very tedious in terms of data entry.
My best estimate is that we're in the 8-10% range (annualized) across all our accounts.
How often do you monitor/review your portfolio?
I look at it nearly every day.
I must admit that it has been easier to do this during the current bull market. I know that at some point it will end, and I will need to be dispassionate when that happens.
I probably won't check as often then!
NET WORTH
How did you accumulate your net worth?
Except for my father, our parents are still living, so we've not inherited anything.
Both of us graduated from college/med school/residency essentially broke.
By some miracle, I graduated from college with no student loans. I attended a relatively low-cost public university, had some scholarship support, some support from my parents, and I worked part-time in college.
All of that helped me graduate with a net worth of roughly $0, which is better than a negative number. My wife had about $100,000 in debt from medical school when she started out.
As I mentioned above, we both work in fields where the pay is good and our skills are in demand, so we've never had even a brief period of unemployment.
We both come from middle-class families. We certainly never felt like "rich people" growing up. I think that helped us develop the relatively simple tastes we have now.
As a result, we've been able to save and invest a high percentage of our income, consistently, for 15-20 years.
Our investments are on auto-pilot and we've forced ourselves to live on the portion that lands in our checking account. Only 1/3 of my gross pay goes to my checking account, for example.
We have kept debt under control. We paid off my wife's student loan when we refinanced our mortgage to a 15-year mortgage several years ago. The only debt we have at this point is a low-interest, 15-year mortgage (which has about 10 years left, and on which we are paying extra principal each month) and a very low-interest auto loan that I am considering paying off early.
We never carry credit card debt or any other kind of revolving debt.
Ours has been a pretty boring, straightforward formula: Spend a lot less than we earn. Invest the difference in something sensible. Rinse and repeat for a couple of decades.
What would you say is your greatest strength in the ESI wealth-building model (Earn, Save or Invest) and why would you say it's tops?
Probably "earn", because we've worked our way into high paying jobs over many years.
Having said that, at our age we are likely close to our peak earnings.
For my wife to earn significantly more money, she'd have to work more hours or move into administration or a specialty field.
For me to earn significantly more money, I'd have to be promoted to a level with significantly more stress. I could also take on side work.
So far, neither of us has seen these trade-offs as desirable.
We do save a significant portion of our income but as you can tell from our spending summary, we are not fanatics about squeezing every cent of excess.
On the investment front, we have had a financial advisor for many years. I am not an expert but would like to learn enough that I can be more confident doing it all myself one day. (I know what many readers are thinking: I should already be doing it myself. To each his own!)
What road bumps did you face along the way to becoming a millionaire and how did you handle them?
The main road bump would simply be the normal volatility we've seen in the stock market.
The S&P 500 had three consecutive negative years in 2000, 2001, and 2002. This was not long after I entered the workforce and had begun saving and investing. As a 20-something with little financial experience, it was discouraging to consistently save and invest, only to see my balances fall quarter after quarter.
In that environment I had to work and save for nearly a decade to hit a net worth of $500,000.
Then came the crash in 2008, right after we married. But in the decade since, our net worth increased from $500k to more than $4M. (Having two incomes certainly helped.)
With the benefit of twenty years' hindsight, I can see that these negative periods are normal and that they won't ruin you if you stay the course. In fact, the negative periods are just one more opportunity to "buy low". That's what we did in 2008. I just wish we had bought even more.
What are you currently doing to maintain/grow your net worth?
Stay the course in terms of saving and investing.
Our salaries are continuing to grow, though not at a dramatic rate.
We aim to let our lifestyle inflate at a slower rate than our earnings are growing.
Our oldest child won't enter college for another ten years. We're happy with our house and have no need to move. Barring an unforeseen catastrophe, we really shouldn't have any huge ($100,000+) expenses.
We need to let our investments work their compounding magic over the next decade plus. (Yes, I'm aware we're likely to have one or more corrections during that period.)
Do you have a target net worth you are trying to attain?
We'd like to have a net worth of $7M by the time we're in our mid-50s. We think that will be enough to sustain us through retirement.
Currently our two largest expense categories, by far, are housing and child care.
We aim to pay off our mortgage within ten years, and as our kids get older we won't be paying nearly as much for child care. You might think our expenses will be lower in the future.
However, we feel a need to be conservative in our planning. What will college cost by the time our children are college-age? Will our children need more than an average amount of financial help as young adults? What kind of support will our aging parents need in the next ten to twenty years? When people estimate their expenses in retirement, I wonder how much they are accounting for all these unknowns.
How old were you when you made your first million and have you had any significant behavior shifts since then?
We hit $1M when I was 34.
I remember telling my wife, and she shrugged her shoulders. It wasn't that she didn't care; it was simply her signaling that crossing an arbitrary financial milestone wasn't going to change who were or how we acted.
To answer the question, no, we did not make any major changes. That's probably why our net worth continued to grow.
After that first milestone it took another three years to hit $2M, three more to hit $3M, then 1.5 years to hit $4M.
I have noticed over the past few years, once we hit about $3M, I have become more relaxed. I am less stressed at work because I know we have a large cushion to fall back on if I ever needed to walk away. I also obsess less about small purchases than I used to.
What money mistakes have you made along the way that others can learn from?
Like many people, I would have started investing at a younger age. I knew absolutely nothing about investing when I came out of college. I had no idea what a 401k was.
My parents never had any investments beyond a savings account, so the topic never arose at home. I aim to be more proactive in teaching my children about personal finance from a young age.
I received good enough advice at company orientation to know that I should start contributing to my 401k at least enough to get the company match, but for many years, that's all I did. In hindsight, of course, I wish I had contributed the maximum from day one.
One big mistake would be the sale of my house when we married.
I moved into my wife's house and we put my house up for sale. I listed it for about 20% higher than when I had bought the house five years previous. I received an offer very quickly for slightly less than list price. I turned down the offer. My thinking was that surely the house had appreciated at least 20%, and I was in no big hurry to sell.
You can see where this is going. It was a good thing I wasn't in a hurry because the bottom fell out of the local real estate market and it took another two years to sell that house. I finally sold it for the exact price I paid when I bought it. If I had accepted that initial offer, I would have saved two years of hassle and I would have made a profit.
The lessons here were:
1. Don't be greedy.
2. When you're selling something, be dispassionate and put yourself in the buyer's shoes. The market doesn't care what you think it's worth or whether you've made a profit. It's worth whatever the buyer is willing to pay.
What advice do you have for ESI Money readers on how to become wealthy?
I'll start by saying that even now, I'm uncomfortable labeling ourselves as "wealthy", although by any objective measure, we are.
We grew up with a Hollywood view of what wealth looks like: private jets, mansions, butlers, etc. We obviously don't have any of that.
Even the idea of being a "millionaire" seemed exotic until it happened. So I think the first thing to do is to shed the classic notions of what wealth looks like, and to shed the mindset that wealth is unattainable. This is where a book like The Millionaire Next Door is helpful.
A quote I heard recently, and I can't remember the source, is: "You can act wealthy, or you can be wealthy. Very few people can do both." That resonated with me.
There's a lot of great content on the mindset differences between wealthy and non-wealthy people on popular financial blogs, so I won't try to repeat all that. Some of the key points I've internalized are:
Think long-term. You need to have at least a rough vision for the life you want ten, twenty, thirty years from now. Do not expect to become wealthy quickly. Wealth favors the patient.
Marry the right person. I'm very fortunate in this regard.
Avoid a victim mentality. The world doesn't owe you anything.
Expect to become wealthy. Don't view wealth as something that happens only to lottery winners, cheaters, or people with big inheritances. Create a plan and execute it.
Be willing to be different. The average person is not wealthy. The behaviors that lead to wealth are also not average.
Finally, realize that wealth is not all about money, or even mostly about money. Other aspects of life – relationships, health, a meaningful vocation – matter more.
FUTURE
What are your plans for the future regarding lifestyle?
Our tentative plan is to retire (or be able to retire) when my wife reaches age 55. At that point, she will have enough tenure at her practice that our family can be covered by her employer's health insurance until Medicare age.
At that point, we have a decision to make about whether to keep working in our current jobs. Currently we're undecided. My wife enjoys the clinical aspects of being a doctor but dislikes the administrative burden. She'd be happy working 10-20 hours per week, perhaps volunteering for a medical mission, or working in an indigent clinic.
My own path is less clear. It's difficult, if not impossible, to be a part-time manager at a technology company. As a result, I've considered getting out of technology completely and starting a second career in some field where I'm my own boss and can have more control over my workload.
What are your retirement plans?
We're still figuring this out. We both love to travel so I envision some extended RV trips within North America. We love the national parks and look forward to spending time at the parks when we're not in such a big hurry.
We got married and had kids somewhat late in life. As a result, our youngest child will only be 12 years old and our oldest will be 18 when we reach the "retirement" age that I mentioned above. In other words, the nest will not be empty.
We can't travel year-round since the kids will still be in school and I don't want them being nomads for months at a time. Also, I believe strongly that we need to set a good example for our kids. That means waking up every day and doing something meaningful and productive, even if it's not a traditional job.
Are there any issues in retirement that concern you? If so, how are you planning to address them?
As I mentioned above, I'm not sure I can stomach the corporate world for another sixteen years, when my youngest enters college. I need to find something to fill my time between "retirement" in my early 50s, and the time when we become empty nesters.
I am very grateful that our health care should be covered by my wife's company once she has enough tenure, even after she retires. I know this is a major worry for many people.
I've mentioned our aging parents. Their long-term care is another concern.
MISCELLANEOUS
How did you learn about finances and at what age did it 'click'? Was it from family, books, forced to learn as wealth grew, etc.?
I didn't learn about finances until I was well into adulthood.
My father was old-school. His view was that it was the father's job to worry about money, and everyone else's job (including my mother's) to not ask about money.
My father was self-employed and would frequently be paid late, or not paid at all, for work he did. This caused some stress in the household that was noticeable even to a young child. My father did advise me to never be self-employed, but rather to get a steady paycheck. That was the extent of his financial advice.
When I got my first job after college, I was told about things like "401k" and "employee stock purchase plan" during orientation. That was a forcing function to learn some basics. Being an engineer by training, I'm mathematically oriented and like most engineers, I'm an optimizer. Those are obviously assets when it comes to finance.
I read The Millionaire Next Door. It had a huge impact on me.
I grew up in a town where it was common for people to show off their (apparent) wealth. You were expected to drive a nice car, live in a huge house, and join the country club. Otherwise, you were perceived to be middle class at best.
I learned from The Millionaire Next Door that you don't have to show off to be wealthy. In fact, showing off is a good way to never become wealthy in the first place.
More recently I've started following a few dozen financial sites, including this one. Many of the people I read about on these sites are awe-inspiring in their financial knowledge and discipline to save. That's been a motivator to learn. There's a lot of good information available online if you know where to look.
Sadly, another motivator was my father's illness and death. My father never had a retirement. None. He hadn't saved much, and he worked until he was diagnosed with a terminal illness in his 60s.
He was forced to stop working because of poor health, at which point he was too sick to enjoy the remainder of his life. This experience strengthened my resolve to avoid the same fate of being forced to work to the point of a terminal illness.
Of course, one can never predict when a major illness might occur. But if I'm financially independent in my mid-50s, the odds are in my favor of having many good years where I'm healthy and not forced to work out of necessity.
Who inspired you to excel in life? Who are your heroes?
My parents created an incredible environment in which to grow and learn. They sacrificed to send me and my siblings to a private elementary school.
I have a vivid memory of an encyclopedia salesman ringing our door. It must have been a good sales pitch because my parents bought the encyclopedia, which was not cheap. (Imagine a dozen or so hard-bound volumes that consumed two or three feet of shelf space.)
I began to read the encyclopedia for fun, which everyone thought was very odd. But I was curious, and my parents sacrificed to give me an outlet for that curiosity.
My parents also set an example of hard work. My mother was nominally a homemaker but started several part-time, small businesses, some of which were quite successful. I saw my father go to work every day. In the evenings and on weekends, he helped my mother with her business. Their work ethic made a big impression on me.
Unfortunately, my parents were not adept at the managing money they made. But they inspired me by their daily example and paved the way for my success. I couldn't have asked for anything more.
My wife is a major inspiration too. I was very fortunate to have met and married someone so down-to-earth, grounded, and selfless. She is as far as materialistic as you can get. My biggest problem is that she is impossible to buy gifts for because she won't admit to wanting anything!
Do you give to charity? Why or why not? If you do, what percent of time/money do you give?
We do give about $10k per year to charity. We have a few organizations that we support consistently, including both our alma maters.
I feel that we should be giving more. We have increased our giving over the past few years and plan to continue.
Do you plan to leave an inheritance for your heirs (how do you plan to distribute your wealth at your death)? What are your reasons behind this plan?
We have a living trust and ultimately our children will be the trustees.
What we haven't specifically planned is the amount that we want them to inherit.
Assuming a typical life expectancy, we have a lot of years left, during which all sorts of things might happen to us and our children.
For that reason, trying to specify a target inheritance amount doesn't seem worthwhile right now.