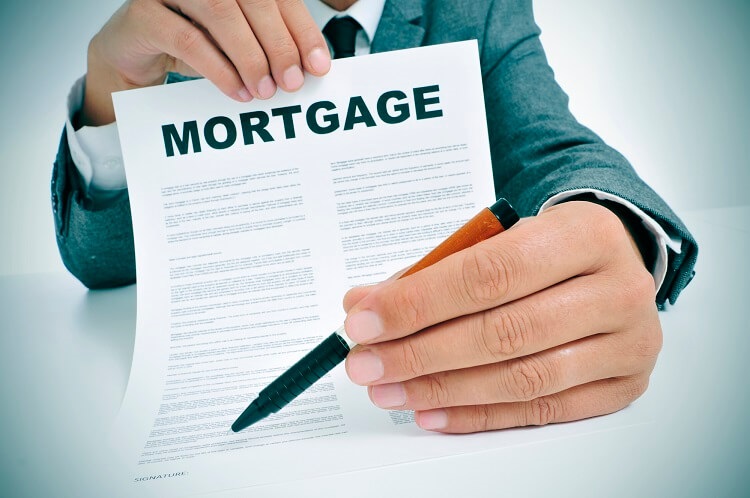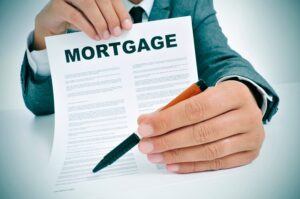 Today I have an update for you from a previous millionaire interview.
I'm letting three years pass from the initial interviews to the updates, so if you've been interviewed, I'll be in touch. 😉
This update was submitted in May.
As usual, my questions are in bold italics and their responses follow…
OVERVIEW
How old are you?
I'm 50.
My amazing wife of 25 years is 42.
Do you have kids?
We have one daughter who is 21.
She just finished (in May) her sophomore year of college and is back home for the summer.
Her mom and I are very excited about that. 🙂
What area of the country do you live in (and urban or rural)?
We live outside of a coastal town in the deep south—our home is a rural 7 acre hobby farm about 25 miles outside of town, so lots of fresh air and privacy, but still just a half hour's drive from our church, my office, restaurants, movie theaters, shopping, etc.
What was your original Millionaire Interview on ESI Money?
Is there anything else we should know about you?
Nothing terribly special—it's a bit cliched, but truly, if I can become a millionaire then virtually anyone in this country who is willing to work can do it.
I had no special skills, no STEM degrees from fancy schools, and am fairly introverted. I just figured out how to do one thing really, really well and did it a lot of times, over and over.
Routines and regimens are important. That plus time and compound interest make up the secret sauce.
In 2014 I began hiring and training folks to do it the way I did it, which multiplied my production. The money was a side-effect.
I would say that for as far back as I can remember, I have enjoyed the plod. The slow, steady building upon yesterday's work, which built upon the day before's, which built upon last week's, etc., has always just appealed to me in a deep, meaningful way. Atomic habits are the most recent buzz-word typifying this, but I have always just called it the plod. And I love it.
If I call this many people a day, have this many face-to-face meetings a week, write this many thank you notes per evening, send this many videos, ask this many existing clients for referrals—day after day after day of doing it over and over and over makes for millions of dollars.
It's really remarkably easy when you think about it—if you just commit to the plod in this industry, you can drop out of high school and come pick up a phone and be a millionaire in ten years.
I'm a planner and a plodder. I think this is perhaps the primary characteristic I have that has driven my income up. That, and having a remarkably sweet and supportive wife. I hit it out of the park with her. I married really, really well.
NET WORTH
What is your current net worth and how is that different than your original interview?
$9.7 million, which is almost $7 million to the dime more than when I did my initial interview some 3 years ago.
This doesn't include our home, which according to Zillow is worth around $650k (owned free and clear, no mortgage). We aren't moving, as this is our dream-home, and beyond being a wonderful place to live we don't consider it a financial asset. One day our daughter and her family will do something with it after my wife and I are gone.
In my previous interview I left my company's value out of the calculation as I was not sure how to accurately valuate it, but since then there has been an equity event on that front so I've included that in these numbers.
Here is the breakdown, 3 years ago versus today:
401k's/IRA's — $530k (Vanguard index funds); Today — $925k
HSA (used as a retirement vehicle, never withdrawn from for medical expenses) — $25k; Today: $77k
Taxable accounts — $850k (Vanguard index funds); Today: $4,000,000
Cash — $550k (Vanguard money market fund); Today: $680k
Gold/silver (physical) — $50k; Today: $300k
Valuation of my remaining portion of my business — $0 (did not value this 3 years ago); Today: $3,000,000
529 — $0; Today: $175k
Daughter's legacy fund — $0 (Vanguard index funds); Today: $490k
Daughter's wedding fund — $0 (Vanguard money market); Today: $60k
Total Net Worth: $9,707,000
Our home is owned free and clear, and we have no debt.
What happened along the way to make these changes?
A few things.
Covid
A rip-roaring stock market
Equity event with my company
What are you currently doing to maintain/grow your net worth?
I haven't changed much of anything at this stage. As I'll explain below, my income has dropped a good bit since April 2022 when I sold half my company, but we are still dumping money into our investment accounts.
Moving forward, we're investing 4k/month into our retirement accounts (401k, mine and my wife's nondeductible IRAs, HSA account, in that order until each is filled), as well as 3k/mos into our daughter's legacy fund (all VTSAX).
EARN
What is your job?
I own a small (23 employee) mortgage company. I was very hands-on up until 12/31/2021, when I began the process of selling 50% of the company and restructuring the other half (more on that below). That deal was finalized in April this year, so now I work Mondays and Wednesdays, and have my #2 running the day to day. (He is also a partial owner now).
I meet with my managers (sales, marketing, ops) once a week each, and manage the books, but beyond that I am largely out of the day to day, and ecstatic to be so.
Details on the equity event…
Prior to Covid, which had an incredibly positive impact on our industry (rates dipped into the high 1% range for a series of weeks in summer 2020, and were in the 2's for much of the year), we were doing around 8 million a year in gross revenue with profit at around 1.5 – 1.7 million.
Covid turned everything upside down in our business—people started moving down South at a much faster pace than normal, rates dropped so folks refi'd to lower their payments, and we had many, many people pulling cash out to upgrade their homes. We couldn't keep up with the business coming in in 2020 and 2021—our loan pipeline stayed literally triple its normal level from April 2020 through November 2021, and everyone on the sales side of the company (all our salespeople are 100% commission) made gobs of money.
My sales manager made 900k. I had two salespeople make over 700k. My #3 salesguy made 450k and it was only his 3rd year in the business. I had three first years make 150k, which is unheard of in the rookie year. These were years where if you could answer a phone and take a loan app you could make 6 figures.
As a company, where we were generating pre-Covid around 1.5 million in profit on 8 million gross revenue, in 2020 and 2021 we generated over 10 million in revenue each year, and profit shot up to 3.5 million per year. Anything over 8 million a year in gross revenue is almost 100% profit.
Prior to Covid, it had been my wife's and my long-term plan to get out of the business (though I was never certain how we were going to structure that) on 12/31/2020 so that we would have time to do the other things we love like travel, working out, gardening, working on our hobby-farm, etc. Then Covid hit and the volume of business skyrocketed so I decided to ride it out one more year because I knew this was a once in a generation opportunity to generate revenue and income at that level.
And the income was truly silly. I'm a W2 employee of my company (so I pay a boatload of taxes), and 100% of the profit is mine. In 2020 I made just under 2.5 million in W2 income. My lowest month's earnings that year was 92k. I had multiple months at 250k. In November 2020 my check was 330k.
2021 was not quite as good but almost. (1.68 million W2 income that year.)
But there's a price for all that and it's paid in time—you reach a point, and for me it was turning 50—when you realize in a really salient, down to the DNA way that you can always go find more money, but you can't make more time, and at the end of the day it'll be the time you wish you had more of, not the memory of working more or making those additional dollars. There is also a point of diminishing satisfaction, I have found. 500k to a million in net worth is a big and fun jump. You feel that one. But the jump from 4 million to 5, or 7 million to 8, doesn't really move the emotional needle that much.
So I began getting the word out a bit in my industry that I was interested in selling my company, and a few months later I got an offer from a larger bank that was not ridiculously generous but hit all the buttons for me. In truth, if I had not found a buyer and it came down to my continuing to work it or walk, I would have shut the doors and walked.
I think the one-more-year syndrome is very real, and can turn what could have otherwise been a delightfully early and enjoyable retirement into a traditional mid to late 60's retirement. Nothing wrong with that if that's what you want, but it was never my wife's and my plan. We were always intending to get out on 12/31/2020. I was willing to give it just one one-more-year because Covid made the money so easy to be made, but that was it.
They offered me 3.6 million for 50% ownership, with the requisite that I give 50% of my remaining 50% away to my top three salespeople on a 5 year ramp up so as to lock in their production to the company for the remainder of their careers. This would slowly draw my ownership down from my current 50% to 25% by end of year 5, where it would stay. It also came with a 30k monthly salary for as long as the company exists.
Each quarter we distribute profit based on ownership percentage—in 2022 it's tracking for bottom line profit of around 2.25 million. That'll be whacked up based on ownership (this year, 2022, my end of that would be 45%, next year 40%, then 35%, then 30%, and finally bottoming out at 25% 5 years from now as the other three's ownership increases commensurately.) It's still just a projection, but probably my 45% of the profit in 2022 will come in around 800-900k.
What is your annual income?
Here is the year by year:
I got into the business in January 2005 and made $61k that year.
2006–121k
2007—115k
2008 (the mortgage meltdown was rough) – 107k
2009 –119k
2010—230k
2011—170k
2012 – 190k
2013 – 323k
2014– 230k (this is the year I opened my business and went from being a one-man outfit to growing a team and leveraging other salespeople's ability instead of relying only on mine)
2015—488k (2014 was a growth year, as I hired, invested in the company, etc. This year, 2015, is when those hires began hitting their stride and bringing in a good bit of revenue/profit.)
2016–788k
2017 –1.3 million
2018—986k
2019—1.1 million
2020—2.45 million
2021—1.68 million
2022—up through 5/31/22 it's 400k. Subsequent months will be 30k/mos salary and then my share of the profit, which is based on ownership as described above.
How has this changed since your last interview?
Re income: it used to be (up until the sale) that 100% of the profit was mine. Revenue came in, salaries and commissions got paid, marketing and admin and ops were covered, and the remaining money was profit which was mine to take. Typically I would take 80% of it home as W2 income, and leave the other 20% in there as reserves.
As detailed above, 2020 and 2021 were silly with the income, but those years really are over now.
Moving forward, my salary is fixed at 360k/year, and I'll get profit distributions quarterly based on my ownership percentage (which is 45% this year, and declining 5% a year until it hits 25%, as enumerated above).
I probably sold my company for less than I could have gotten had I held out, but my timeline was, by my own design, short. It was find a buyer or close the doors—my wife and I are ready for the next chapter, and we aren't interested in trading time for money being part of that next chapter. This deal enabled me to monetize the company long term without having to work it full time, which is tough to do in our industry.
The bank got a good deal out of me, but the deal made my wife and me near-decamillionaires and locked in 360k/year for as long as the company exists, so I am good with it. Our intention is, of course, to live off the 360k/year cash flow, continue investing, and let the net worth grow.
About 5 million of the 9.6 million sits in VTSAX. This was about 1.4 million when I did my initial interview back in late 2018, so it's grown around 3.5 million since then. For the past 40 mos we have averaged 30-50k/mos deposited into that account. That plus the tremendous growth VTSAX experienced during those years turned 1.4 million into 5 million.
We also have been dumping 5k/mo into our daughter's legacy account, also in VTSAX, and there's just under 500k in there as of today. She's in college now so doesn't need it, but one day may want to buy a home, start a business, etc., and provided she remains as responsible and mature and grounded as she has been her entire life (all credit to my wife on this front) I have no issues distributing part of our estate out to her before we pass.
I have never really understood the logic behind folks with millions sitting on it until they pass, when their heirs are oftentimes in their 60's and 70's and past the years when they really could have used that money. We intend to keep putting money in that account until it hits a million dollars, then will let it sit until whenever our little girl needs it.
We are sitting on just under 700k of cash right now—that's a lot, but much of it is earmarked. 300k of it is sitting in our "travel account," which we intend to use for our vacations over the next 12-15 years (until I start drawing social security). 200k of it is set aside for house projects my wife has lined up (kitchen remodel, bathroom remodel, etc.)
And the other 200k is just sitting there. A pile of cash is a comforting thing.
I like precious metals—I can't really explain this one, and have heard all the arguments against them, but I still like buying them. Probably something to do with the tangible nature of the metals. Currently I have about 250k in gold and another 50k in silver—actual bars and rounds, physically held. It is an easy way to flow wealth quietly from one generation to the next, which is also sort of neat.
And the other 3 million represents my 45% of my company—if production/profit stays flat, then this asset will reduce in value each year for the next 5 years, but it's entirely possible I sell my remaining shares between now and then. Current valuation on that 45% is 3 million, which is why I used that number. And if one of my employees (or several together) offered me a buyout at that level I would take it. There is discussion in that direction currently, so it may well happen this calendar year.
That would reduce my 30k salary to zero, and reduce my profit distributions to zero, meaning I would truly have no cash flow beyond what my assets produced. Assets in the neighborhood of 10 million would produce plenty, but it would be a psychological shift for me to start withdrawing from assets as opposed to cashing paychecks and distribution checks.
Have you added, grown, or lost any additional sources of income besides your career?
Over the years I've spun off a few ancillary business that are related to mortgages. Biweekly payment plan sales is one, and title insurance is another. The biweekly payment plan sales was making me about 30k a year until Covid hit and we got so busy with mortgage business that all of my sales guys just quit selling it (I paid out 40% of the commission to my sales guys if they sold it to their borrowers.) It dried up to zero to where there is no income here anymore.
The title insurance company I started has tripled in revenue since Covid—it's gone from about 1k/mos to over 3k/mos since 2020 due to our increased volume. All of this money is profit to me as there is no overhead, no employees, etc.
SAVE
What is your annual spending and how has it changed since your interview?
Our monthly budget is around 9k/mos. We have done some large household projects over the past couple years but that's covered by money allocated and set aside for that and not part of the actual budget.
Property taxes on house, cars, home insurance, life insurance, personal liability ins, etc.: 1000/mos
Groceries : 1500/mos
Elec: 350/mos
Car ins: 400/mos
Car gas: 300/mos
Date money (750), play money (750), my wife's monthly allowance (500), my monthly allowance (200) etc.: 2200/mos
Lawncare: 1300/mos
Pool cleaning: 175/mos
Internet/cells/streaming services: 325/mos
Miscellaneous stuff that doesn't fall in any of these categories: ~1000/mos
Separate from above, we tithe 10% off our net, dump 4k a month into our investment accounts (now that our income is much lower than previous to the sale) and 3k/mos into our daughter's legacy account.
INVEST
What are your current investments and how have they changed over the years?
See above. No real change beyond continuing to dump money into them faithfully, every paycheck. The rest was market-based appreciation.
I have avoided the crypto craze, and I don't like owning real estate I don't live in. I know this is counter to many ESI readers and many millionaires, and my hat is off to them all. I have bought a number of homes in my life and sold all of them for a loss. I believe that's me, and not the market or the investment. I either bought wrong, sold too quickly, didn't do my due diligence, or some combo of all of it.
Real estate doesn't interest me, so I avoid it. I also make too much money to get any tax deductions from it. And the craziness that came out of the CDC as it pertained to rental payments during Covid didn't do anything to change my mind.
We may buy a 2nd home somewhere else (Caribbean, central America, etc.) one day, but if we do that it'll be for us to enjoy and won't be an investment.
Whole-life, forex, NFT's, Peer-to-peer lending, puts and calls and all the rest—there are some super smart folks who make a lot of money on these vehicles, I have no doubt, but I'm not built for it.
VTSAX is my speed—no drama, and literally every employee of every one of those companies is working hard to make me money, every day. That suits my plodding nature well.
Gold/silver, because I can touch it and because it is (especially gold) a dense store of wealth that's portable.
Three years expenses sitting in cash—probably a better way to deploy that money, but I like the security of knowing it's there, piled up, just in case.
MISCELLANEOUS
What other financial challenges or opportunities have you faced since your last interview?
As detailed above a bit, Covid was a challenging time of governmental overreach and mass hysteria, in my opinion, but it was incredibly lucrative for our industry. It cost me an extra year, pushing my retirement out to early 2022 instead of 12/31/2020, but I made the calculated decision to trade that year for that money so that I wouldn't have to do any more of that again in the future. Moving forward, the time is what I want more than anything.
I have wrestled with how to best exit my company for the past few years, and finally did figure out the right move (explained above) for our family. Probably I could have held out for a more lucrative offer, but it's time to move on to the next chapter and my wife and I are really excited about it.
Overall, what's better and what's worse since your last interview?
Financially and from a life-balance perspective, everything is better since my last interview. We have what JL Collins refers to as F.U. money, and are free to pursue this next chapter and discover how we can be a blessing to others with our time, energy, and resources, and I was able to do it without closing the company (and therefore not just preserve everyone's job there, but provide the opportunity for the three employees turned minority owners to grow extremely wealthy as well.) That's quite gratifying to me.
The country is worse-off, economically, socially, culturally, and I ruminate upon that in my quieter moments insofar as how best, if at all, to respond to that. We have considered purchasing a property elsewhere—Costa Rica, Bahamas, USVI's, etc.—as a safe-haven should it keep getting as wonky as it's getting now, but I'm not sure those places are managed any better than this one, to be honest.
What are your plans for the future?
We're going to volunteer through our church, catch up on household projects and upgrades, travel a decent amount, hit the gym each morning, work our land and garden.
I may get involved in a couple political campaigns here in town, and am looking forward to joining both a beekeeping club and a book club.
My wife is considering going back to school to get certified as a master naturalist so she can teach and lead tours at the many state parks and sanctuaries we have around our property.
We also want to be freed up to be available for our daughter and any family she creates down the line.
Given that you have a bit more wisdom and experience, what advice do you have these days for ESI Money readers?
Commit to stashing x percent (start with 10 if you need to come in low, then work your way up to 30 or 40% if you can) of your income into your nest egg for retirement. Take this money off the top, the day you get paid, and let it sit and grow for you. Your future self will thank you.
Spend a little time learning about investments. It's a lot simpler than the financial industry wants us to believe, and knowing that can save you a lot of money over the years.
Own it if you're able. I was an employee for someone else in this business for 9 years, and while the money was good and I was certainly compensated fairly, the really high dollars started coming in when I took the shot and began leveraging other people's labor. There is risk to this, to be sure, but there's risk to being someone else's employee as well. You have less control, less freedom in most cases, and at the end of the day in many instances if you're someone else's employee the most you'll ever make is the least amount your employer thinks he can get away with paying you.
Marry well and stay married. The latter seems miserable if you skip the former, so don't skip the former. Marry well and invest time and energy in making sure your spouse did as well. 😉 Keeping this front and center in my life has made all the difference.
Give. Whether it's because you're led to by your faith, as my wife and I are, or because you believe in karma, the reciprocity principle, or just plain leaving the world a better place, you will make more money and end up richer if you give and give regularly. I have shared this with others in my circle whose reply is often that they pay an enormous amount of taxes, which is true. But the government is a miserable allocator of resources and a terrible money manager (though they are an outstanding revenue harvester) and very often is spending that money on causes you're not likely to agree with anyway. Besides, when you pay taxes it's not voluntary—when you voluntarily write a check to a cause you believe in, there is something intimate and personal about it, and it brings you closer to the cause and changes the experience of giving. It also changes your relationship with money, as you begin to realize that it's not all about you, that you already have more than most of the people living on the planet today. I would say that giving money to needy people and worthwhile causes is one of the most personally rewarding things I've ever done with money.
Avoid lifestyle creep—as you make more, invest more. Consider that you're purchasing future time and freedom with those dollars, instead of whatever the most recent hot trend may be. I told myself this back in 1998 when I entered the workforce (31k per year) and began investing (50 bucks a month) into my 401k. Those dollars from that year are still sitting in VTSAX working and growing for me, and now—24 years and 9.6 million dollars later—it is almost overwhelming how wonderful the freedom feels.
Don't plan to be poor—when I read about millionaires twisting themselves and their finances into knots so as to qualify for Obamacare subsidies, I have to shake my head. It's what my grandfather called tripping over dollars looking for pennies. Put that energy into making/growing wealth and you don't have to worry about government hand-outs. And, if you do truly need it, then I'm glad it's there for you. But for everyone else—you can buy health insurance just like you buy everything else in life, and you can stop worrying about your health care as you age.