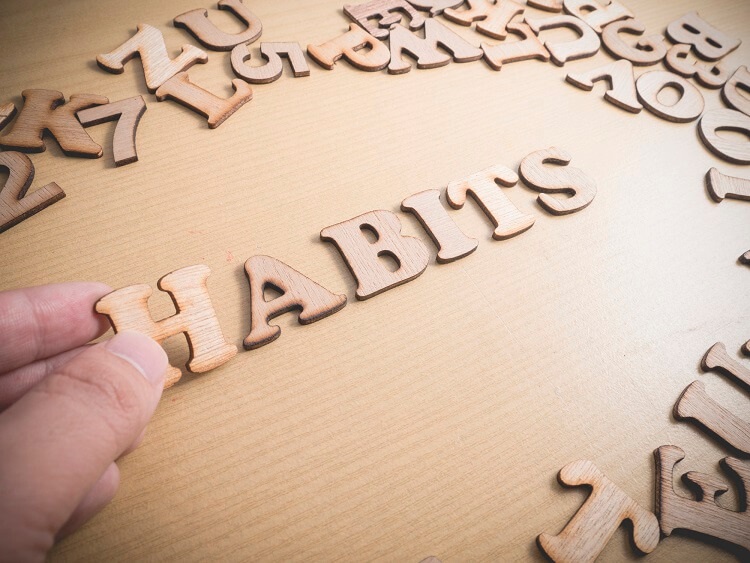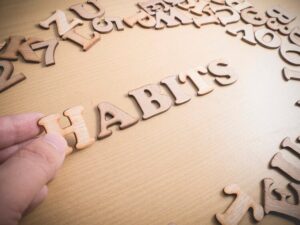 A few months ago a friend and ESI Money reader recommended I check out Atomic Habits
.
I had heard of the book (of course) and since this friend has regularly suggested great books for me to read, I added it to my list (which was pretty long at that point).
I got to it sooner than I expected and devoured it within a couple days.
To say I loved it is an understatement. Most of this post will show that.
But I also hated it. Where was this book when I was just starting out? Boy, I could have used it to make my life much better/productive/successful for the past 40 years.
It took me many years (probably a couple decades) to learn many of the principles in this book. Thankfully, people don't have to learn these the hard way any longer (like I did) — this book has created a HUGE shortcut for so many people to have much improved lives in a variety of areas.
Today I'll cover some key points from the book and share my thoughts on them.
Let's get started…
What are Atomic Habits?
The book (written by author James Clear) begins by defining both words in the title as follows:
Atomic: An extremely small amount of a thing; the single irreducible unit of a larger system. The source of immense energy or power.
Habit: A routine or practice performed regularly; an automatic response to a specific situation.
So in other words, atomic habits are regular efforts/activities that are often insignificant but which have an immense source of power.
In other words, it's much the same sentiment that I talked about several years ago when I wrote Make Small Progress Every Day. If you make just a bit of progress day after day, all the effort adds up to something big over time.
No wonder I liked this book so much. 😉
The book explains the definition itself as follows:
Changes that seem small and unimportant at first will compound into remarkable results if you're willing to stick with them for years.
We all deal with setbacks but in the long run, the equality of our lives often depends on the quality of our habits.
With the same habits, you'll end up with the same results. But with better habits, anything is possible.
It's like eating an elephant — you can do it one bite at a time.
It's like water — it can wear down a mountain over time.
And it's like becoming wealthy — it can be done if you take the simple, small steps again and again over time.
Why Small Habits Make A Big Difference
The book then expands upon its original summary with a more detailed explanation as follows:
It is so easy to overestimate the importance of one defining moment and underestimate the value of making small improvements on a daily basis. Too often, we convince ourselves that massive success requires massive action. Whether it is losing weight, building a business, writing a book, winning a championship, or achieving any other goal, we put pressure on ourselves to make some earth-shattering improvement that everyone will talk about.
Meanwhile, improving by 1 percent isn't particularly notable—sometimes it isn't even noticeable—but it can be far more meaningful, especially in the long run. The difference a tiny improvement can make over time is astounding. Here's how the math works out: if you can get 1 percent better each day for one year, you'll end up thirty-seven times better by the time you're done. Conversely, if you get 1 percent worse each day for one year, you'll decline nearly down to zero. What starts as a small win or a minor setback accumulates into something much more.
Habits are the compound interest of self-improvement. The same way that money multiplies through compound interest, the effects of your habits multiply as you repeat them. They seem to make little difference on any given day and yet the impact they deliver over the months and years can be enormous. It is only when looking back two, five, or perhaps ten years later than the value of good habits and the cost of bad ones becomes strikingly apparent.
The impact created by a change in your habits is similar to the effect of shifting the route of an airplane by just a few degrees. Image you are flying from Los Angeles to New York City. If a pilot leaving from LAX adjusts the heading just 3.5 degrees south, you will land in Washington, D.C., instead of New York. Such a small change is barely noticeable at takeoff—the nose of the airplane moves just a few feet—but when magnified across the entire United States, you end up hundreds of miles apart.
Similarly, a slight change in your daily habits can guide your life to a very different destination. Making a choice that is 1 percent better or 1 percent worse seem insignificant in the moment, but over the span of moments that make up a lifetime these choices determine the difference between who you are and who you could be. Success is the product of daily habits—not once-in-a-lifetime transformations.
If you want to predict where you'll end up in life, all you have to do is follow the curve of tiny gains or tiny losses, and see how your daily choices will compound ten or twenty years down the line. Are you spending less than you earn each month? Are you making it into the gym each week? Are you reading books and learning something new each day? Tiny battles like these are the ones that will define your future self.
Time magnifies the margin between success and failure. It will multiply whatever you feed it. Good habits make time your ally. Bad habits make time a tour enemy.
Wow. Some powerful stuff, right?
I like how he includes both compound interest and spending less than you earn in this explanation. It just shows that these principles apply perfectly to money management and creating wealth.
An Overnight Success after 20 Years
The book dives deeper into the subject of how atomic habits work with the following:
Breakthrough moments are often the result of many previous actions, which build up the potential required to unleash a major change. This pattern shows up everywhere.
Cancer spends 80 percent of its life undetectable, then takes over the body in months. Bamboo can barely be seen for the first five years as it builds extensive root systems underground before exploding ninety feet into the air within six weeks. Similarly, habits often appear to make no difference until you cross a critical threshold and unlock a new level of performance.
In the early and middle stages of any quest, there is often a Valley of Disappointment. You expect to make progress in a linear fashion and it's frustration how ineffective changes can seem during the first days, weeks, and even months. It doesn't feel like you are going anywhere. It's a hallmark of any compounding process: the most powerful outcomes are delayed.
This is one of the core reasons why it is so hard to build habits that last. People make a few small changes, fail to see a tangible result, and decide to stop. You think, "I've been running every day for a month, so why can't I see any change in my body?" Once this kind of thinking takes over, it's easy to let good habits fall by the wayside. But in order to make a meaningful difference, habits need to persist long enough to break through this plateau—what I call the Plateau of Latent Potential.
When you finally break through the Plateau of Latent Potential, people will call it an overnight success. The outside world only sees the most dramatic every rather than all that preceded it. But you know that it's the work you did long ago—when it seemed that you weren't making nay progress—that makes the jump today possible.
IMO, this is why perseverance often trumps talent and ability.
If you can make small, easy changes and then STICK WITH THEM OVER TIME, you can make massive things happen.
I have seen this principle work over and over again in my life.
As a student, I was above average in intelligence, but certainly not brilliant. What made me either the best student or among the best (depending on the class) was that I was determined to be the best and I studied very hard. Each night while most others were having fun, I was learning just a bit more. So when the time came, the tests were relatively easy. My friends said I made it look like it was a breeze but they didn't see all the small study steps I had taken for days up to that point.
Finances are a perfect illustration for this as well. Very few people (those who get inheritances or win the lottery are the exceptions) get rich overnight. Instead they simply take basic, small steps day after day with seemingly little progress. Then one day they wake up and "suddenly" they are wealthy.
Most of my colleagues are not retired (even those my age and older). The ones I know well aren't really even close. And yet we made comparable salaries — what happened? They spent what they earned (or more), didn't have enough to invest after spending was over, didn't educate themselves on finances, and on and on — all simple steps that would have been fairly easy for them, but they just didn't do them.
One of the questions I ask millionaires is "How old were you when you made your first million and have you had any significant behavior shifts since then?" Most of them respond that it simply snuck up on them. They were doing what they do and one day they woke up millionaires. They may have thought about it for a moment, but for the most part they simply went back to doing what they'd always done.
One reason I like to read biographies is that they almost always show an extended period of the protagonist working, striving, and doing the little things, all while seemingly making little progress and certainly not getting any recognition for it. Then suddenly it happens and they become an "overnight success". Of course the reader knows better. We know that their accomplishments have been decades in the making and this just happens to be the moment all those small efforts broke through.
Habits Matter More than Goals
Next the book shifts a bit and begins talking about the fact that simply setting goals for yourself isn't very productive.
You can have all the goals in the world, but it takes action to make them a reality.
And it's the daily habits/tasks that are vital to most success.
Here's how the book describes it:
Prevailing wisdom claims that the best way to achieve what we want in life—getting into better shape, building a successful business, relaxing more and worrying less, spending more time with friends and family—is to set specific, actionable goals.
Eventually I began to realize that my results had very little to do with the goals I set and nearly everything to do with the systems I followed.
A few thoughts here:
It's not that goals are useless, but he's saying that if you only have goals your chances of success are limited. You need to create regular tasks (habits) that if repeated over time (or achieved over time if they are sequential) will get you to your goal.
Having a system for accomplishing your goals was discussed by Scott Adams in How to Fail at Almost Everything and Still Win Big (Clear gives this book credit for covering the topic). I highlighted much of what Adams had to say in Money Lessons from Failure if you want more specifics.
I have previously discussed how having a systematic way of achieving goals was something I learned at my first real job which greatly benefited me. I just wish Atomic Habits had been around then because it does such a great job at driving the best points home.
I think a lot of this learning can be applied to retirement. Many people think they can't achieve much in retirement because what they want to do seems so "big". But if they break their goals down into daily habits, it's very likely their goals can be achieved over a 10, 20, or 30 year retirement.
Systems, Systems, Systems
The book goes on to reinforce the power of having a system with the following:
If you're having trouble changing your habits, the problem isn't you. The problem is your system. Bad habits repeat themselves again and again not because you don't want to change, but because you have the wrong system for change.
You do not rise to the ground level of your goals. You fall to the level of your systems.
My main system for getting things done goes as follows:
Set goals for what I want to achieve.
Break the goals down into a series of actionable steps.
Put the actionable steps into a to-do list (I use Todoist so I can track online and by app).
Look at your list several times a day to make sure you're making progress by working on the things important to you. Check tasks off one by one as you accomplish them.
Take these steps and then one day you will have "suddenly" reached your goal. 😉
Introduction Summary
The book then summarizes the introduction with the following:
Habits are the compound interest of self-improvement. Getting 1 percent better every day counts for a lot in the long-run.
Habits are a double-edged sword. They can work for you or against you, which is why understanding the details is essential.
Small changes often appear to make no difference until you cross a critical threshold. The most powerful outcomes of any compounding process are delayed. You need to be patient.
An atomic habit is a little habit that is part of a larger system. Just as atoms are the building blocks of molecules, atomic habits are the building blocks of remarkable results.
If you want better results, then forget about setting goals. Focus on your system instead.
You do not rise to the ground level of your goals. You fall to the level of your systems.
And it includes this set of statements that I found to be very powerful:
Every action you take is a vote for the type of person you wish to become. No single instance will transform your beliefs, but as the votes build up, so does the evidence of your new identity.
This is one reason why meaningful change does not require radical change. Small habits can make a meaningful difference by providing evidence of a new identity. And if a change is meaningful, it actually is big. That's the paradox of making small improvements.
You can probably tell, this book is full of great stuff.
I'm simply sharing the overview. The meat of the book then gets into the do's and don'ts of developing habits to accomplish what you want in life.
Conclusion
At the end of the book, they summarize it all with this:
In the beginning, small improvements can often seem meaningless because they get washed away by the weight of the system. Just as one coin won't make you rich, one positive change like meditating for one minute or reading one page each day is unlikely to deliver a noticeable difference.
Gradually though, as you continue to layer small changes on top of one another, the scales of life start to move. Each improvement is like adding a grain of sand to the positive side of the scale, slowly tilting things in your favor. Eventually, if you stick with it, you hit a tipping point. Suddenly, it feels easier to stick with good habits. The weight of the system is working for you rather than against you.
Using the principles shared in this post and the rest of the book, you can develop expertise/accomplish what you want in anything money-related over time.
Examples where I have done this include managing and growing my career, learning about and then investing in real estate, watching my budget and spending to create an ever-growing savings gap. and so on. I could go on, but I'll let you take the reigns on this one — please share in the comments below, what small habits have you implemented that have helped grow your net worth?
By the way, if you want more information on this book, ChooseFI had a great interview with author James Clear that you can hear here.
And one more thing…
After I read this book, another reader put me onto The Slight Edge: Turning Simple Disciplines into Massive Success and Happiness
which is a very similar book, but even better IMO. I'll be covering it in a future post.